Lobster ceviche tart Recipe by Tomas Closa, from Pierchic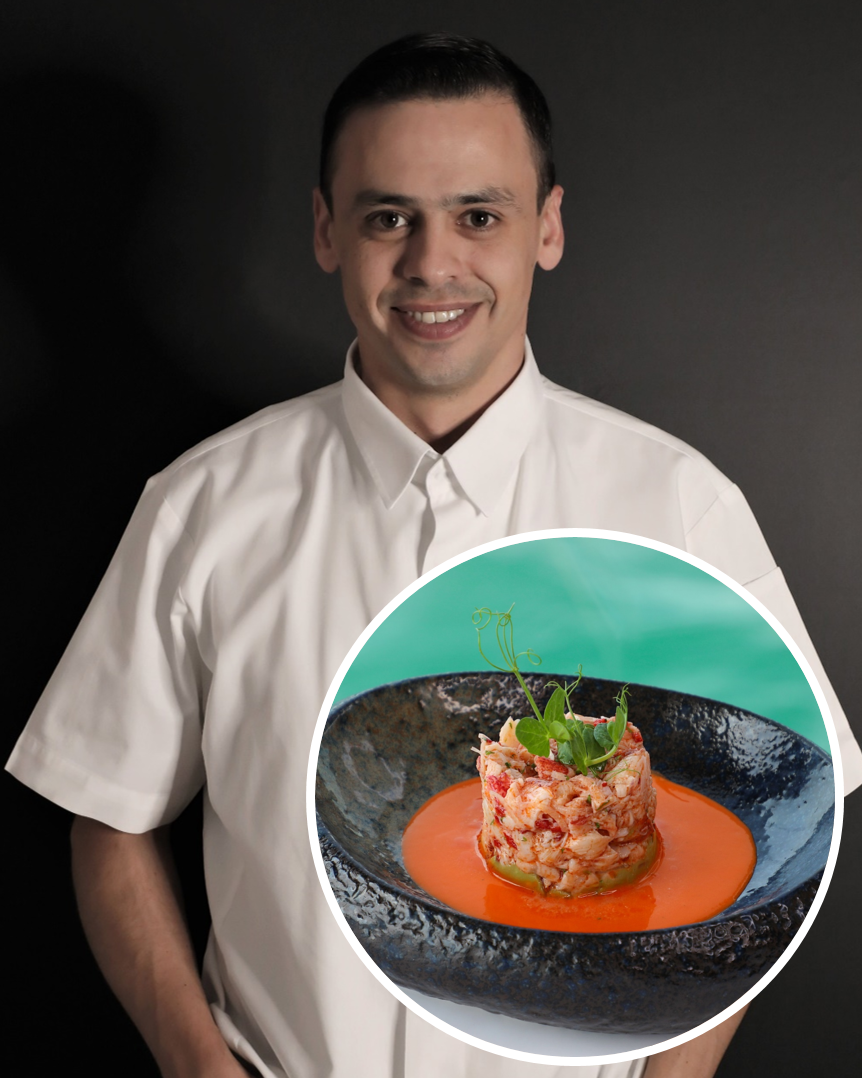 About the Chef
Chef Tomas Closa is Executive Chef at JRG Dubai's Pierchic – the emirate's most popular fine-dining seafood restaurant. Responsible for running Pierchic's kitchen since December 2018, Chef Tomas continues the outlet's mantra of serving sustainable seafood, ethical produce and organic beverages in an unmatched setting.
The Argentinian Chef has more than 15 years' global experience, having worked across leading Michelin-starred restaurants. His roles have seen Chef Tomas working at Spain's three-star Martin Berasategui Restaurant in San Sebastián and the two-starred Quique Dacosta in Denia where he gained invaluable experience in everything from preparing fine dining starters to meats, pastries and fish.
Ingredients
For Ceviche mix:
1 lobster of 800g
120gr shallots
2gr red chili
5gr coriander leaves
1 avocado
Salt
Black pepper
For Ceviche dressing:
40ml lime juice
Lime zests
Salt
Black pepper
60ml extra virgin olive oil
For Leche de tigre:
50ml lime juice
40ml lemon juice
90gr piquillo pepper
Salt
Black pepper
50ml corn oil
80ml extra virgin olive oil
Method
For the ceviche:
Cook the whole lobster for 4 minutes in boiling water. Afterwards, cool it down immediately by putting the lobster in ice water.
Cut the cooked lobster in half and remove the meat, then open the claws to get the meat inside.
Dice the lobster in 1cm x 1cm pieces and reserve.
Chop up the shallots, the red chili and the coriander leaves and mix with the diced lobster meat.
Add the ingredients for the ceviche dressing then mix and marinate the lobster for 10 minutes.
For the leche de tigre:
Add all the ingredients in a blender and blend for 10 minutes.
For the avocado tartar:
Open the avocado and mash together with the lime juice, salt and black pepper.
Place the avocado tartar in the base of the plate and add the marinated lobster on top.
Pour the leche de tigre around the ceviche and serve. Decorate with cresses and edible flowers (optional).
---
Visit Pierchic for more