Best outdoor activities to try in Dubai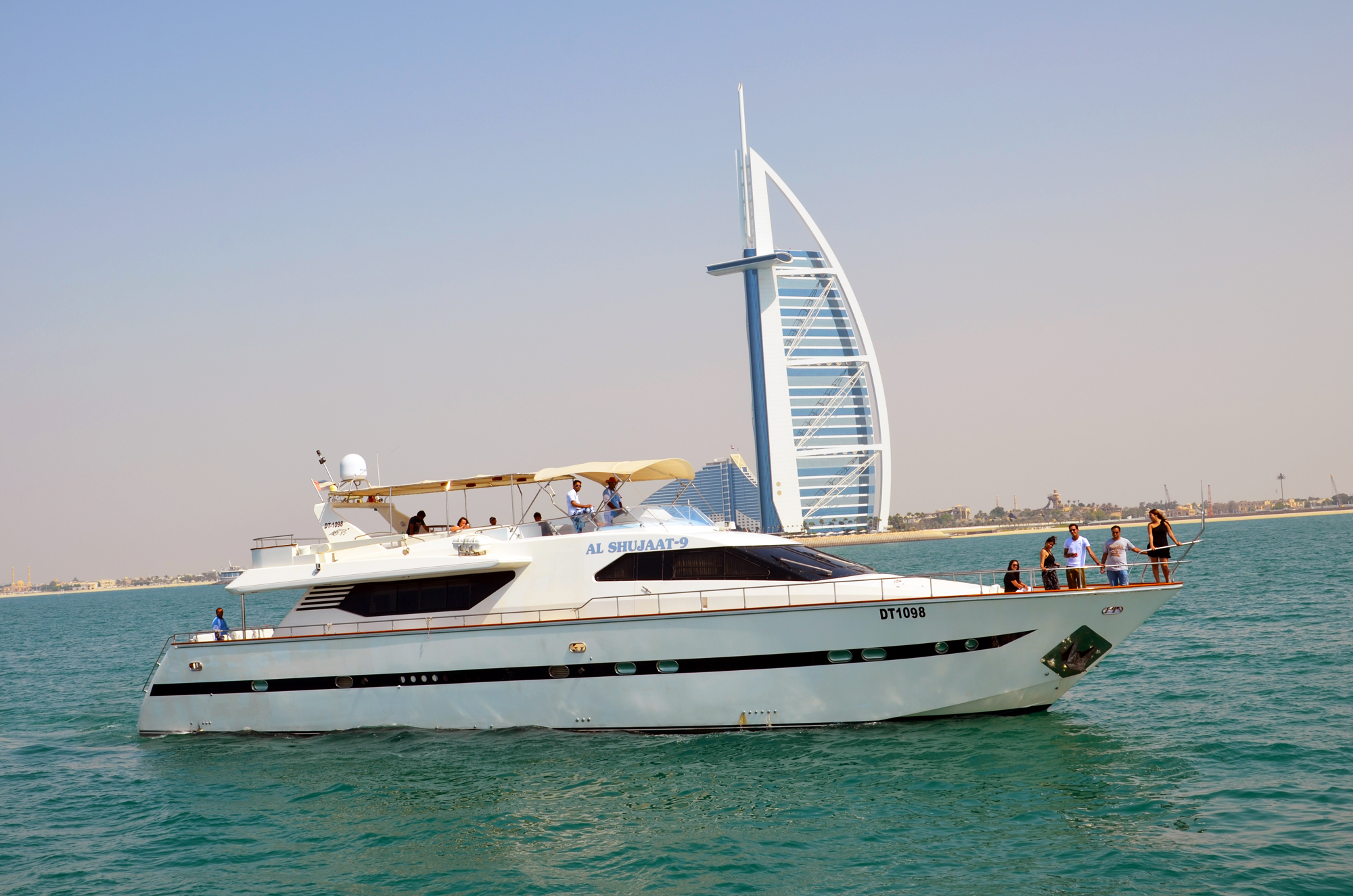 It's usual to get overwhelmed with too many options when you are in Dubai. There are countless things to do here, from all the little stuff to great adventures and extravaganza.
The thrill-seekers who are in search of the best outdoor activities are undeniably spoilt for choice. To help you choose the top ones, we have listed three perfect outdoor activities if you are running short of time.
1. Go for a thrilling desert safari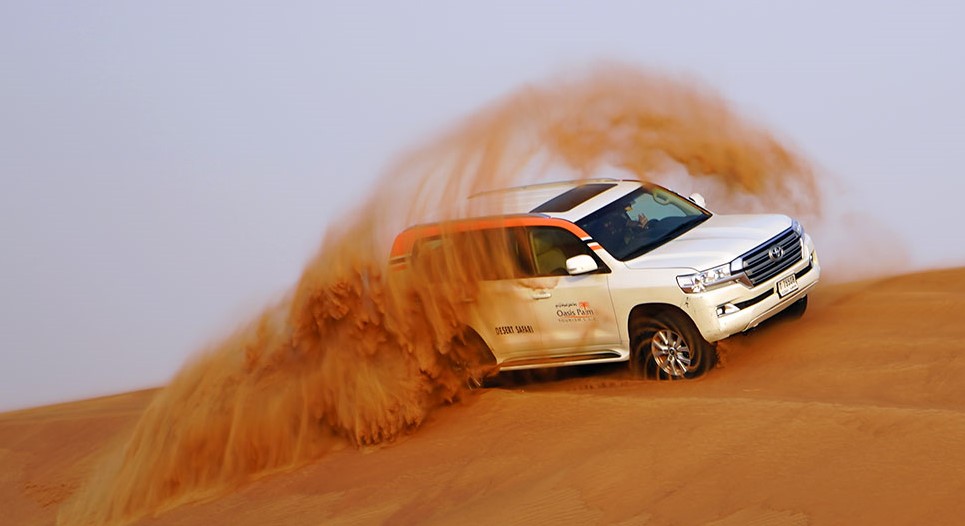 Yes, deserts are the first place you should visit in Dubai. As we are so used to the city, this vast natural landscape is going to be an extremely novel experience for the visitors. Even if you have seen the desert, it is worth seeing it again and again to witness its unseen aspects.

There are a lot of ways to explore the deserts in Dubai. Try some thrilling adventure activities to enjoy your trip to the fullest. You can drive a quad bike, ride a camel, try sandboarding, and see the traditional Bedouin settlement in the middle of the desert.
A desert safari brings together all of these in a single and easy package. It is an adventurous trip to the desert to find out all that this natural landscape has to offer. Your journey to the desert will be on a 4×4 as they easily cut through the sand. When you enter the desert, a skilled driver takes you for an exciting dune bashing drive, which lasts for half an hour with a short break in between for pictures. Sandboarding is a stirring solo sport in the desert. Strap the sandboard onto your feet and slide down the tall dunes to the bottom.
You can ride the camel from the safari camp modeled like traditional Bedouin houses, have Arabic coffee and tea, and take the quad bike for a spin. Another main attraction of the trip is the sumptuous barbecue buffet dinner. Along with the dinner, there will be traditional dance performances. After all the enjoyments, the safari driver will drop you back to your place in the same SUV.
2. Explore Marina on a traditional dhow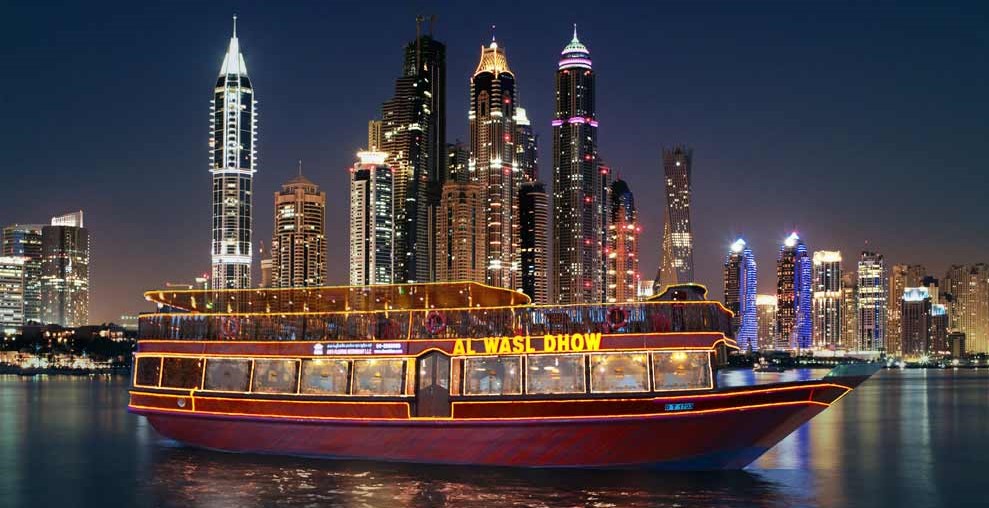 Another stunning location in Dubai is Marina. It is one of the most upscale destinations in the city. It is a neighborhood centered on a 3.5 Km long artificial canal filled with high-end restaurants and shopping centers. The canal, the tall skyscrapers, and posh scenery all combine to form a one of a kind place on earth.
A dhow cruise in Dubai is a sought-after way to catch glimpses of everything out there in the marina. A 2-hour dinner cruise on a traditional Arabic wooden dhow takes you across the entire length of the canal, letting you witness the beauty and vibe of Marina.
Marina dhow is also one of the most romantic places to take your loved one for dinner. On top of a delicious dinner, there will be a live performance of Tanoura. The Tanoura dancer twirls around for so long that you may get dizzy looking at him. He will perform fun tricks with his props and become a human lantern with several LED lights fitted on his colorful skirt.
When you finish the trip, you will have a fantastic night to remember forever. Marina dhow cruise dinner is the best substitute for a usual dinner from a restaurant.
3. Taste luxury with a yacht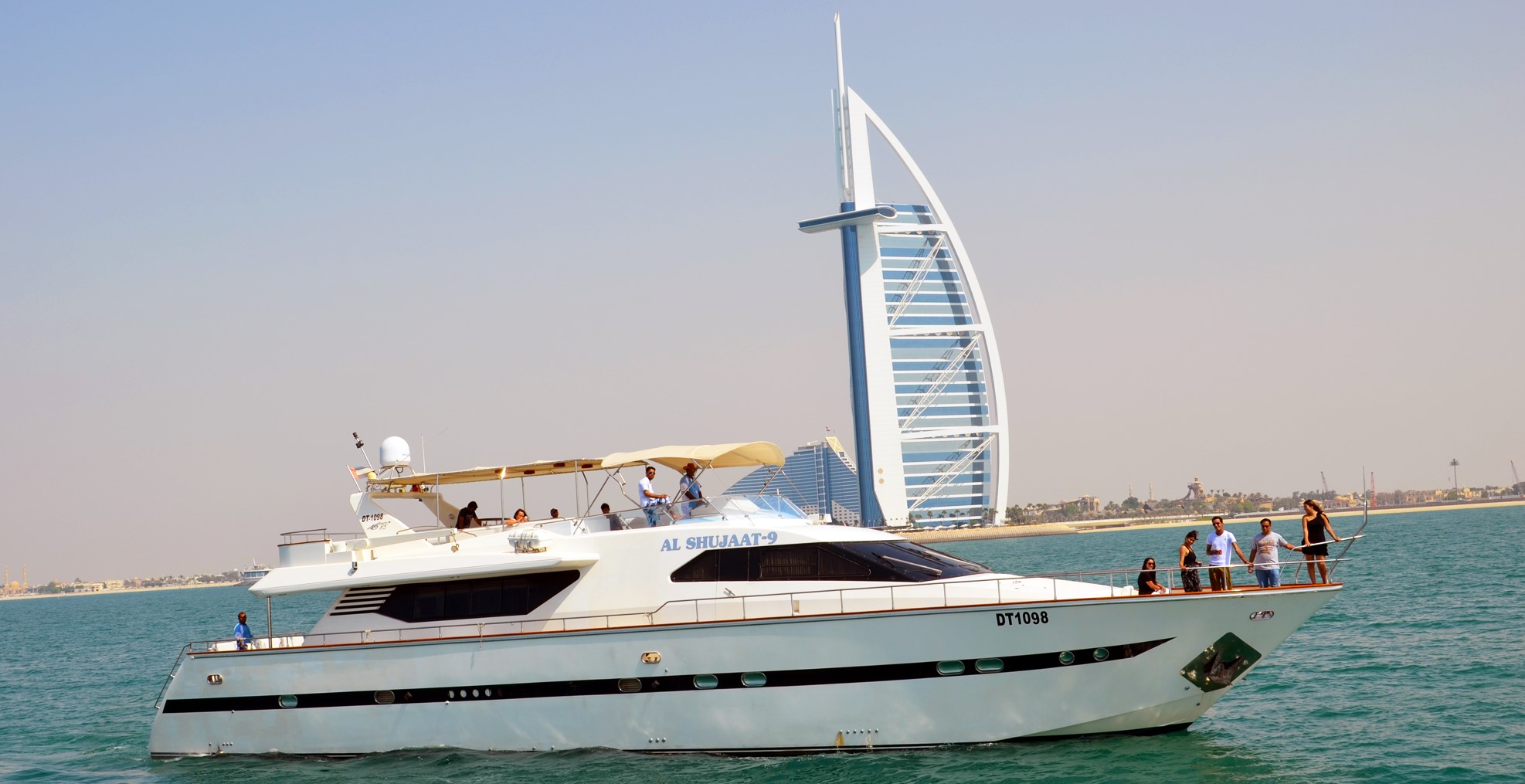 Now that we have covered the desert and the city, it is time to go for the seas. There are oodles of activities to do in Dubai's oceans, from fishing to sunset cruise and parties. Yachts are the perfect way to go to the deep sea. Rent a yacht in Dubai to experience the city from the water.
When you go for the yacht cruise, you can also enjoy the stunning view of the modern landmarks of Dubai. Attractions like Atlantis The Palm, the Palm Island, and Burj Al Arab are even more splendid when looked at from the sea.
Fishing is also a great activity to do on the yacht. Fishing becomes a whole lot easier in Dubai when you charter a fishing boat from a company that already has a fishing license. You also get to use the fishing equipment on the yacht, which means you don't have to buy any. Try your luck and cook your catch on board for a delicious meal. Cruising on a yacht is a relaxing and entertaining experience that you should try at least once.
During your visit, make sure that you include three of these activities on your bucket list. Have a happy holiday in Dubai!