Top 5 burgers in San Francisco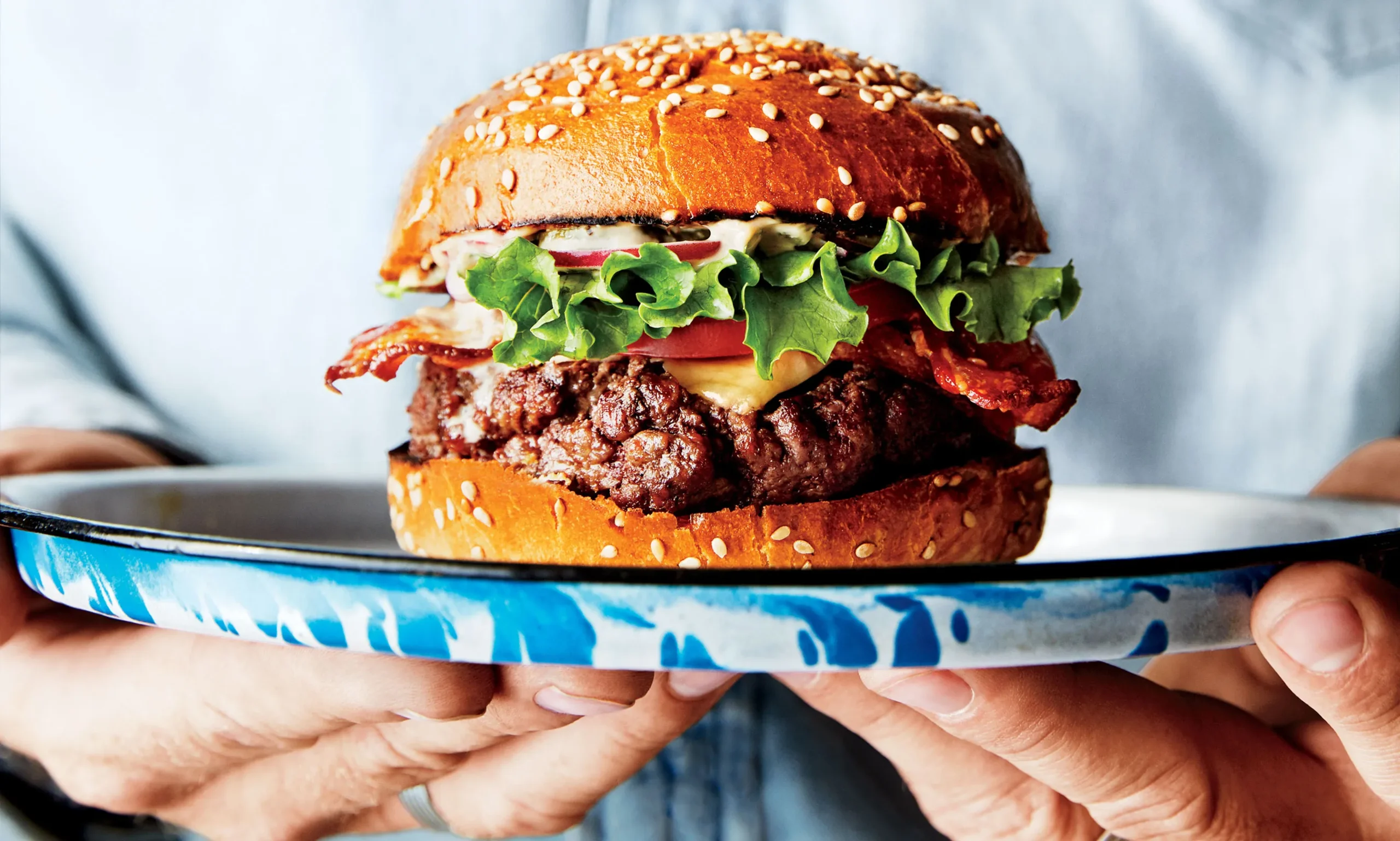 Being named one of San Francisco's best burgers takes more than just the freshest, most high-quality ingredients (just don't tell that to these independently owned restaurants' food distributors).
From the re-imagined classic to the creme de la creative, these five picks are guaranteed to deliver satisfaction for even the most late-night burger craving ?
1. The Neighborhood Hero: Super Duper Burger
"Sustainable" and "organic" are hardly terms you'd expect to hear used to describe one of a city's best burgers, but the Castro neighborhood's Super Duper Burger is no conventional joint (after all, we are talking San Francisco here). Their signature "Super Burger" features never frozen ground meat that comes courtesy of California's family-owned, Brandt Beef ? Stacked two 8 ounce patties high on a toasted brioche bun, and seasoned with just a touch of salt and pepper, the minimalist approach definitely lets the true flavor of the meat to take center stage. Their philosophy of partnering with local food suppliers pays off even more, especially when you add in an order of garlic cheese fries, and one of their alcoholic shakes with your order. Ironically, while all their burgers are always cooked medium, one bite and you'll see that they're truly well done ?
2. Classic Diner: Beep's Burgers
It's tough to think "great cheeseburger" without conjuring up the image of the kind you would find in the classic American diner ? Thankfully, Beep's Burgers has you covered with their half-pound double patty delight served up fresh on locally baked bread. With a tradition of delivering these retro-style American cheese smothered goodies for over 40 years, along with steak fries on request, it's no wonder they've firmly established themselves as a legitimate neighborhood favorite. Interesting fact, their name draws its origins from the signature "beep" of old-school space satellites ?
3. Where's the Beef? Popson's
You don't need to be a carnivore to benefit from San Francisco's insatiable appetite for out-of-the-box burger creations.  Case in point, the Beets Me veggie burger from Popson's ? Constructed from a protein-packed patty comprised of quinoa and beets, this vegetarian's delight is guaranteed to satisfy even the biggest meat-eater, especially when a serious helping of truffle cheese, clover sprouts, pickles, onion, aioli, and more get added to the mix. In fact, Popson's take their ingredients so seriously that the only way to get tomatoes on your sandwich is to show up when they're in season! Despite its reputation as one of the city's fastest served burger, one bite and you'll see that no expense has been spared, aside from its mouth-watering $9.50 price ?
 4. Get Your Fix – Pearl's Deluxe Burgers
How do you top a seemingly perfectly cooked burger? ? Well, head over to Pearl's Deluxe Burgers to see for yourself.  With an overly extensive selection of extras including fresh cheeses, vegetables, sizzling bacon, and gourmet sauces, the ability to customize your order is virtually limitless. Plus, while this no-frills establishment might be diminutive in stature, but their generous portions are truly anything but small, and with super-fast service, you won't be waiting long ?
5. Better Late than Never: Roam's Artisan Burgers
Open into the wee hours to accommodate those late-night orders, you'd be hard-pressed to find a better cheeseburger than those offered at Roam. Their menu features an eclectic selection of ingredients including bison and elk meat, along with the traditional beef, all served perfectly proportioned on palate-pleasing buttered sesame seeded buns ? Add in their top-quality selection gourmet cheeses such as gruyere, and its no wonder why you'll consistently find a sizeable line right out the door. Insider's Tip: While Roam's three varieties of fries are all crowd-pleasers, make the tough choice of bypassing both the traditional potato and sweet potato selections in favor of their zucchini onion straws ?
Restaraunt
Name
Takes Reservations
Vegan Options
Good For
Kids
Delivery
Accepts Credit Card
Free
WiFi
Alcohol
Super Duper
Burger
❌
✔️
✔️
❌
✔️
❌
✔️
Beep's
Burgers
❌
✔️
✔️
❌
❌
✔️
❌
Popson's
❌
✔️
✔️
✔️
✔️
❌
✔️
Pearl's Deluxe
Burgers
❌
❌
✔️
✔️
✔️
❌
❌
Roam's Artisan
Burgers
❌
✔️
✔️
❌
✔️
❌
✔️