Just Some of the Things Nottingham, England is Famous For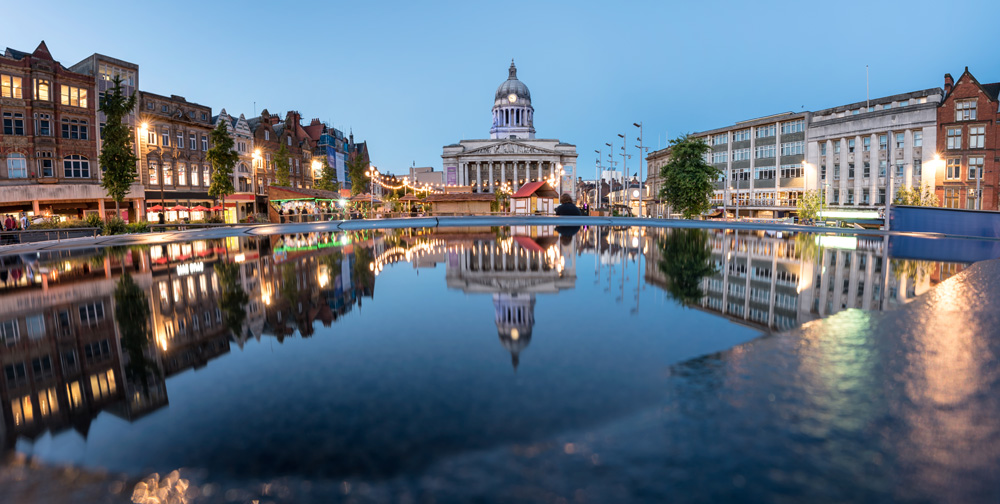 When you think of the biggest and best cities in the United Kingdom, you can be forgiven for places such as London, Birmingham, Manchester, Liverpool, Edinburgh and Glasgow first springing to mind. After all, they are huge and historic cities, but there is another city that is like no other with its own story that you no doubt have been told more than once.
Based in the East Midlands of England, Nottingham is a thriving city with a young student populous(therefore, of course, boasting a fantastic nightlife) and has a proud sporting heritage with a certain famous archer being something of a legend in these parts. If you have never considered Nottingham as your destination of choice, perhaps learning some of the reasons why this city more than holds its own against some of the more heavyweight contenders. Aside from this article, be sure to check out Social Playlist Nottingham for a comprehensive list of fun things to do in Nottingham.
Robin Hood

Yes! Of course, the legendary archer we alluded to earlier is none other than Robin of Loxley. Whisper it quietly, but Robin Hood is not actually from Nottingham but is, in fact, according to the legend, a Yorkshireman. It makes sense when you consider where Loxley is, but the man that stole from the rich to give to the poor is famous for the stories that take place in Sherwood Forest.
While he may not have been born in the city's parameters, he has certainly become an adopted Nottingham boy with the city featuring numerous nods to Robin Hood, including a famous statue. Needless to say, Sherwood Forest is the place to go if you wish to learn more about the legend.
Nottingham Forest

As is the case with pretty much every city in the country, Nottingham is proud of its football club and, while there is more than one, Nottingham Forest has to be considered the pride of the city having been crowned European champions in 1979 and again in 1980. Under the management of legendary manager Brian Clough, the club defied all the odds to achieve arguably the greatest achievement in club football.
Although the club is not quite as mighty as it once was, now playing in the second tier of English football, the history will always remain, and the city will never forget the years they were the home of the European champions. Only four other English clubs (Liverpool, Manchester United, Chelsea and Aston Villa) have been fortunate enough to lift the famous trophy in its 65-year history.
Bruce Dickinson (Iron Maiden)

The lead singer of one of the great heavy metal bands, Iron Maiden, was born in Worksop near Sherwood Forest and his incredible career hasn't gone unnoticed. From the point that Bruce Dickinson attended an audition for the band in September 1981 his life changed forever and would soon become a behemoth in the music industry.
Dickinson would leave the band in 1993, not returning until six years later in 1999 due to unrest in the group. He remains part of the band to this day, with Iron Maiden continuing to tour the world.
Torvill and Dean

Jayne Torvill and Christopher Dean, commonly referred to simply as Torvill and Dean, became sporting royalty in 1984 when they not only won ice dancing Olympic gold at the 1984 Sarajevo Winter Games but doing so with a perfect score courtesy of the famous bolero routine. A British television audience of more than 24 million people tuned in to watch the pair, both from Nottingham, pick up gold for Great Britain, the only medal the country would win at the games.
Needless to say, you can find plenty of memorabilia at the National Ice Centre housed at the Motorpoint Arena, where you can skate on the very same ice rink as Torvill and Dean did.
If this list has convinced you that this is indeed the place to be, you can find numerous hotels near Nottingham, as well as within the city centre. If you ask at whatever hotel you are staying in, their team will almost always be able to offer the best tourist advice to their guests.