My 46 fav home purchases for aesthetics and ease! (i.e. Amazon, Noon, IKEA, etc) ♡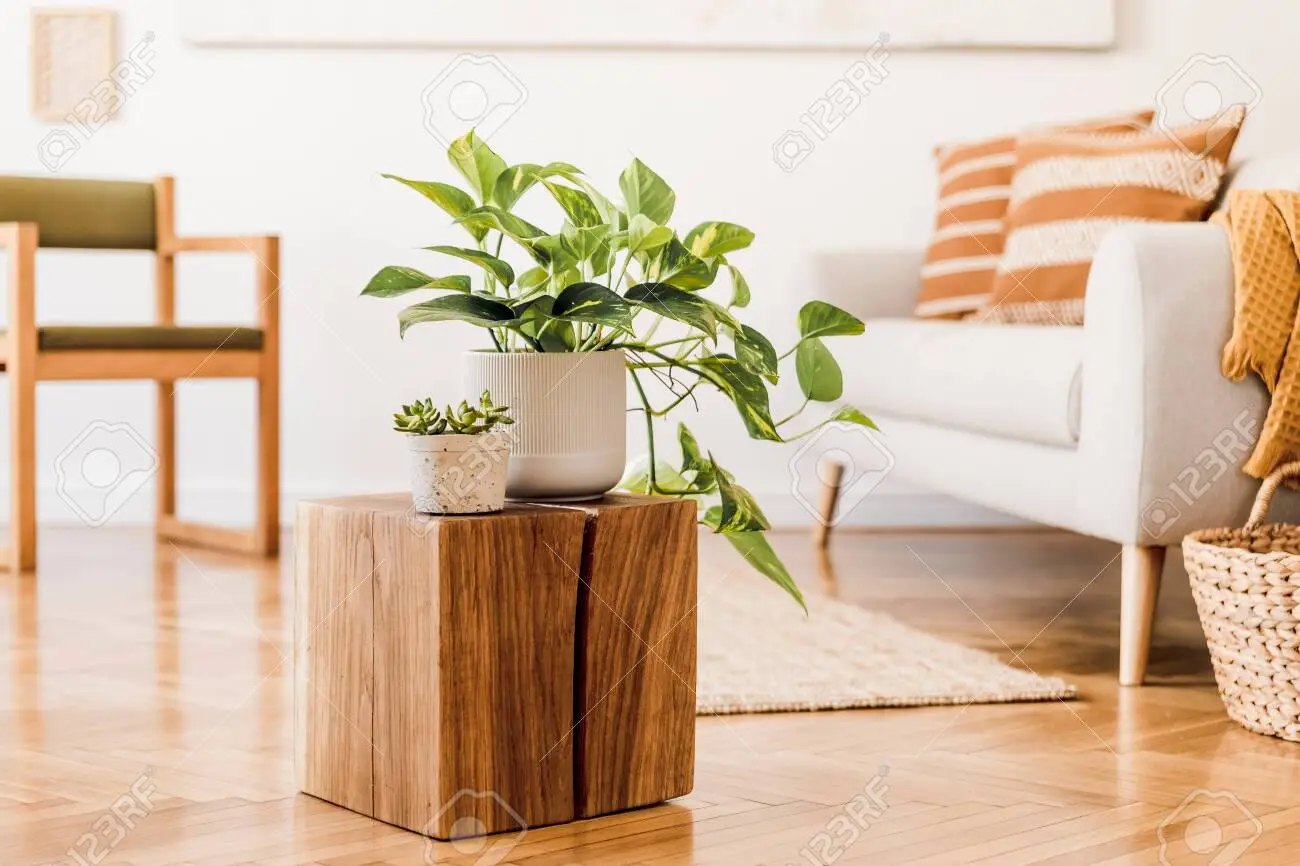 I moved into my own home Jan 2021 with my husband. Needless to say we're still settling in and I'm trying to find things that makes our life more convenient (& aesthetic). I've been getting TONS of DM's requesting me to send links or keep putting swipe up's. Thus, I thought this would be the easiest thing to do!
PLEASE NOTE: I try to update this whenever I can but the remaining Amazon Finds are in my Instagram highlights under Amazon Finds!
A majority of the below are from Amazon since that's the platform I use the most. However, if I get many questions on another product purchased from another site, I'll add that here too! Every product below is purchased, thus, I did my own research to also find the cheapest seller, read reviews, etc, so rest assured, the link given is the best deal (the cost and re-sellers are subject to change of course with time). If some links will not work, or if the item is unavailable, just type something similar on Amazon. You should find it.
PS: If you want to see either of the below in action it's all in my Instagram highlights under "Home" 1, 2, 3, so on and so forth. If you buy anything below, don't forget to tag me on Instagram @naomi_dsouza or DM me! I love seeing you guys take my recommendations!
1. [AMAZON AE] Kitchen Supplies Storage Counter Organizer Utensils Holder Stainless Steel Display- Kitchen Space Save Stainless Steel Kitchen Shelf Organizer Dishes Drying Rack Over Sink Drain Rack Kitchen (black) [AED93.9]
Every part of this is removable/movable, that's what I love about it. There's minimal leakage OUTSIDE the sink too since everything just drips in the sink.
2. [AMAZON AE] Goolsky Drawer Organizer Cutlery Tray Silverware Utensil Storage 6 Sections for Kitchen Office Dining Room [AED79]
We've put this in our kitchen drawer to organize table/teaspoons, forks, knives, etc. It's the best!
3. [AMAZON AE] 2 in 1 Sponge Rack Shelf Soap Detergent Dispenser Pump, Large Capacity with Sponge, 1 Hand Operation [AED10]
You don't need to get your hands dirty and extra soapy. You just pump, and the right amount of soap comes to the sponge directly. Doesn't get easier than that.
4. [AMAZON AE] Microfiber Cleaning Cloth, Large Size 40 x 40 cm, Trap Dust & Dirt. Car, Bathroom & Kitchen Cleaning & polishing Towel. Machine Washable, Reusable and Lint-Free Rags (8 Pack) [AED23]
Personally, I love microfibre cloths since they're so versatile in comparison to the rough kitchen cloths. These can be used to do the usual cleaning, but even on electronics and gadgets.
5. [AMAZON AE] Dash DMW001PK Mini Maker for Individual Waffles, Hash Browns, Keto Chaffles with Easy to Clean, Non-Stick Surfaces, 4 Inch, Pink [AED106]
6. [AMAZON AE] ANEAR Universal Power Strips 3 Way Outlets 6 USB Plug Ports Surge Protection Power Socket Switch Portable Charger with 2M Wall Plug Adapter Extension Cord with Fuse and Shutter Extension Lead [AED86]
I absolutely love this in comparison to those huge white extenders that are also prone to get dirty. The advantage of this is, it has USB plug points, thus, you don't need a USB-adapter every single time you need to charge something.
7. [AMAZON AE] C00LBABY Star Projector Night Light, 2 in 1 Starry Night Light Lamp & Ocean Wave Projector with Remote Control 10 Colors Changing Music Bluetooth Speaker Timer for Kids Adults [AED55]
There are MULTIPLE brands that sell these. But just beware that some pieces are defective. This was also one of the MOST requested links on my page haha! Here it is. It does mention it's for kids, but I mean…
View this post on Instagram
8. [AMAZON AE] B Baseus Compatible for Cordless Vacuum cleaner, Mini Vacuum cleaner usable for Cars, Home, Office Portable Mini Vacuum Cleaner Baseus CRXCQA2-06 [AED107]
This vacuum is one of the smallest portable vacuums you will find with a 5000pa Suction. It has multiple heads so it's pretty versatile. Although the size isn't an issue at all, the sound can be (it's a wee bit loud). It's easy to clean and the charge also lasts for AGES.
9. [AMAZON AE] Bed Laptop Table Folding Tray Desk with Cup Holder Stand 4 Adjustable Incline Angle Foldable Legs for Bed Sofa Floor (Black) [AED57]
Although sitting on your bed is NOT advisable for extended periods, if you do want to use it though for short periods, or even to have breakfast in bed, this is the best! It not only has 4 angles you can keep your laptop at, but it also has a cup holder. Pretty solid for me!
10. [AMAZON AE] Portable Laptop Stand, PHOCAR Aluminum Adjustable Stand for iPad, MacBook Pro,Tablets and Laptops, Such as Lenovo ThinkPad, Dell Inspiron XPS-Sliver [AED39]
These aluminum stands are one of the best things I've ever bought especially since I started working from home. It has SIX adjustable angles, can hold your laptop of different sizes, and even iPads. It's sturdy (& not made of plastic like many others). It's so affordable for the quality!
11. [AMAZON AE] 360 ° Rotating Sofa Bed Side Table, Mobile End Table with Storage Shelves, Movable Laptop Table with Sturdy Metal Frame, Couch Side Table Snack Table for Home Office 60×40 [AED70++]
Depending on the color you choose, the cost can vary. Instead of getting myself a study table that has only one place to live and breed, I got a movable one. I can either keep it in the hall, in my room or dressing room even. It's so versatile that I sometimes use it as my mini dining table. If you want BLACK legs instead of white, that's here.
12. [AMAZON AE] Binder Clips Kit 145Pcs Long Tail Clamp Set for Desk Organizer Accessories Binder Clips Office Stationery Supplies [AED45]
145 clips for AED45 is a steal. I use clips for EVERYTHING. Some of you have asked me to get those bag clips for cereal etc but for some reason I prefer these as I can use em anywhere and everywhere.
13. [AMAZON AE] YOTINO Rose Gold Acrylic Stapler Bundle, Stapler and Staple Remover, Tape Dispenser, with 1000 Pcs Rose Gold Staples, 25 Pcs Binder Clips for Home School Office Supplies Stationery Desk Accessory & De [AED99]
When I moved in, I decided to even up my "basics" game 😠Sometimes of course it's unachievable, but many times it is 😆 Just look at this – see how elegant and classy it is… how could I not buy it?!
14. [AMAZON AE] Jewelry Organizer Earring Holder Necklace Display Large Capacity with Removable Foot Bracelets Hanger Wall Stand Rack [AED58]
My first tip for this one is, please don't get ripped off! Surprisingly, people are selling this for FOUR HUNDRED DHS, SAY WHAT?! This was the cheapest one I found (who I thought was authentic as well). This rack has 80 HOLES and even has cutesy mini chain hangers.
15. [NOON] 10-Piece Metal Makeup Brush Set Rose Gold [AED25]
I mean, needless to say with the quality and affordability of these brushes, they kinda went viral after I posted about them.
16. [AMAZON AE] Car tissue paper box holder Auto rear seat headrest support Hold Clip Sun Visor Tissue Box Holder,Car Mount Organizer (Black) [AED12]
NO JOKES, because of how cost-effective and efficient this product was, my fam bought FOUR in one go. It's just super simple, attach it at the top, or behind your seat, simple!
17. [AMAZON AE] Rustic Floating Shelves, DELFINO Wall Mounted Metal Wire Storage Shelf with Wood Key Hooks,Home Decor Display Racks for Living Room, Office, Bedroom, Bathroom, Kitchen, 6 Hooks Gold Color [AED99]
This is also one of those products that are super expensive via some buyers. By now you would've figured I love gold / rose gold hues, for my home and me. I didn't want a typical key holder, I wanted something where we could hang masks, or even put wallet's, perfumes, and more in that shelf thing above. This was the best, I love it!
Probably one of the best AED83 spent… This cleaner is formulated to remove tarnish from sterling silver JUST by dipping for TEN SECONDS ONLY. Google it, see more before & afters, it's INSANE! There is so much liquid, that it's easily enough for a year lol. Apparently, at Karama Center you can find it for cheaper.
19. [AMAZON AE] SOME BY MI 30 Days Miracle Clear Spot Patch, 30 gm [AED13]
This just looked like any other TikTok/Instagram trend that I did NOT want to get into, but desperate times call for desperate measures. During that time of the month, or during stress, etc etc the pimpies do come to say hello. I was frikn impressed with this considering it was ONLY AED13. Taping your pimple is MUCH easier than attacking it, and the next day it's close-to-gone. TikTok certainly has some influence on people, we are open to a lot of different things online, some work (like these patches), and others fall flat! Either way, we do see a lot of stuff through these channels that we want to try out. TikTok has risen over the years so influencers have piled onto it to promote their products or try out others, but to do this they need a wide audience, that is why they will look at how to buy TikTok followers as well as how they can bolster their views, and so on, meaning that people like you and me can see what they are doing and potentially try stuff out for ourselves, hello pimple patches!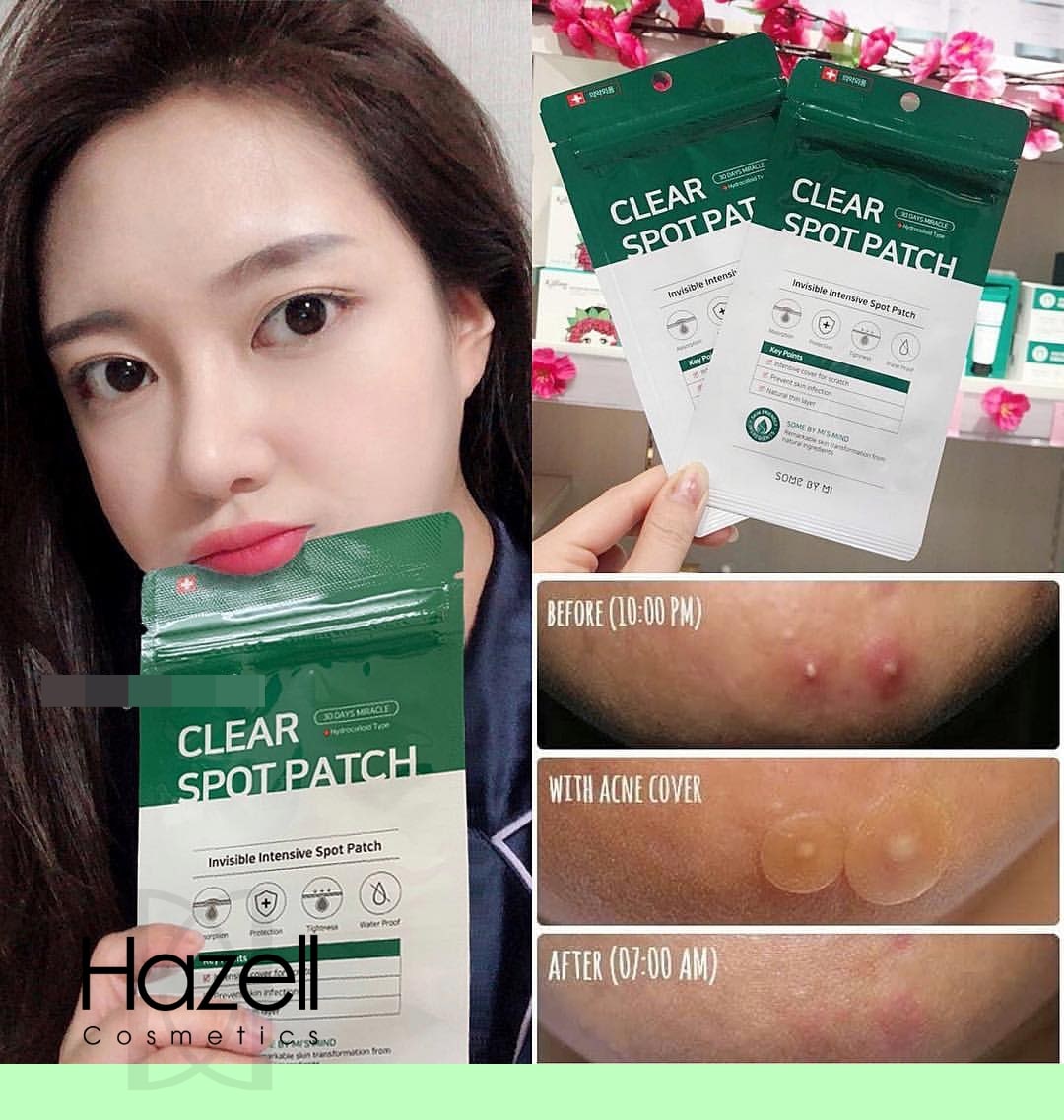 There's another one for AED23, I found that more effective. Best part is, it comes in different sizes.
Acne Pimple Master Patch Acne Patch, Hydrocolloid Acne Absorbing Spot Dot 24 Patches [AED20]
20. [AMAZON AE] Onion Oil by Soulflower for Hair Growth, Blend of 20 Essential Oils & Natural Extracts with Ratanjot Herb, 220 ml [AED62]
Truth be told, this looks quite tacky. But mom said it's good, so just believe it okay?! It's onion oil. Google the benefits. I'll need a book to cover it!
21. [AMAZON AE] There are TWO links to this, since there are SO many designs. I can't just recommend what I have to you since it also depends on the size of your plants [~AED150]
U-HOOME Plant Stand Wooden Shelf Tiered Flower Rack Holder Planter Pots Shelves Display Multiple Plants Succulents Indoor Outdoor for Garden Patio Balcony Lawn
Anticorrosive flower stand Wooden plant stand Multilayer Simplicity bonsai stand Pest control Moisture-proof Solid wood (Wooden flower stand)
Very similar to the ones above, this is wood, so it's super easy to get ripped off. The exact same designs are available for AED1000 as well. Watch out.
PS: My plants are purchased from multiple places like – Green Souq, Dubai Garden Centre, The Works, Barracuda. I'm yet to visit Warsan.
View this post on Instagram
22. [AMAZON AE] Anself 12pcs Fashion Plastic Colorful Hairdressing Tool Butterfly Hair Claw Salon Section Clip Clamps [AED19 for 12 pieces!!]
I've finally started at least learning to do my own hair. My hair is THICK that's why it's harder. I've been looking for clips that salon ladies use EVERYWHERE (I know you'll say check out Meena Bazaar etc). I personally feel I found a great deal on Amazon though.
23. [AMAZON AE] Torix 3 Meter Magic Improvement Double Sided Tape mounting Transparent Trace less Acrylic Reuse washable Waterproof Adhesive Tape 3m [AED13]
Double-sided tape is something I've been hunting for, ESPECIALLY sturdy ones. I found this super sexy & strong TRANSPARENT tape. It's so strong that it got stuck to my marble kitchen table when it was lying down… It's waterproof, moisture-proof, and super sticky. What more do you need?
24. [AMAZON AE] Lemon Lime Squeezer, Metal Manual Citrus Press Juicer Premium Quality [AED26]
You know how when you moved in, you think of EVERY SINGLE THING, except the BASICS OF BASICS? This is that. I wanted a lemon/lime squeezer. Since I'm more of an online grocery shopper, I never know what size they send, thus, I wanted something versatile (I think this is my favorite word now). So I got this. The picture is self-explanatory! Didn't have to spend heavy buckssss for something SO VERSATILE 😂
25. [AMAZON AE] boxiangxu water spray bottle Garden watering 2L Pneumatic Automatic Sprayer Orange Bottle Watering Pot Garden Sprinkler plant growth [AED24]
My outdoor plants absolutely LOVE this! This is a continuous mist/spray, you pump the air at the top by moving the knob above up and down, and then just press. This is also available at Lulu for the same rate. I bought a yellow transparent one from there.
26. [AMAZON AE] QuiFit Large Water Bottle with Straw and Time Marker,BPA Free Water Jug,for Fitness and Outdoor Enthusiasts,Leak-Proof and Durable (Transparent, 2 L) [AED89]
There are ones for AED90++ too. I didn't want to get a super cheap bottle and the writing goes with time, cuz then the purpose is lost. This was the best fit!
27. [AMAZON AE] Premium Makeup Brush Cleaner Dryer Super-Fast Electric Brush Cleaner Machine Automatic Brush Cleaner Spinner Makeup Brush Tools (Black) [AED30-40]
I am SUPER lazy when it comes to cleaning my make-up brushes. That's also the very reason I get breakouts! I got this brush set to make my life easy. I bought it for AED40, but now I see it's on sale for AED30! Whoop.
MANY sellers sell this for exorbitant rates btw. This was the best I could find.
28. [AMAZON AE] SKY-TOUCH Coffee Pod Holder and Coffee Machine Stand anti Vibration Non Slip Surface Mesh Drawer Rack for 36Pcs Dolce Gusto, Nespresso Espresso, K-cup Capsule [AED45]
If you simply type "Nespresso capsules holder or rack" on Amazon you will find MULTIPLE recommendations. Here's one of my faves.
29. [IKEA] VATTENKRASS Watering can, ivory/gold-colour0.9 l [AED45]
I use this stylish watering can to water my plants! Best part about this is, I can even use it as a showpiece, without the stand looking ugly.
30. [AMAZON AE] DERMAFLASH – DERMAPORE Device – Ultrasonic 2-in-1 Pore Extractor and Serum Infuser Tool – Icy Green Colour [AED544, yes it's pricey, but SO worth it…]
NO JOKES when I say this CLEANS my face like I've never seen before. What's a blackhead remover? I don't know. Let the video below do the talking…
31. [AMAZON AE] Merchant Ambassador ST020 Board & Card Games, Multi color [AED86]
Jake & I moved in just a few months ago. We NEEDED games (we actually quite liked them). As I was googling, I stumbled upon this, HUNDRED GAMES IN ONE BOX FOR AED86?! That was a STEAL for me. It even comes with an instruction manual on ALL 100 games that can be played. Yup… That's amazing!
32. [AMAZON AE] NEXCURIO Snap 'N Strain Strainer, Clip On Silicone Strainer Kitchen Flexible Food Colander Durable Safe for Draining Spaghetti, Pasta, Noodle, Ground Beef Fits Most Pots, Pans, and Bowls [AED50]
I make rice and pasta quite often. It was a pain in the a** to keep having to find alternatives to drain the water. This is a SAVIOR (also, no burns 😉 )
33. [AMAZON AE] Knife Sharpener, Professional Kitchen Sharpener 4 in 1 Knife and Scissor Sharpening Device Ergonomic Designed for All Sized Household Knives [AED26]
I'm proly a newbie but I didn't really know there were scissor sharpeners! I was looking for a knife sharpener for a pretty long time, until I saw this! Let the picture below do the talking (for the price and quality, it's pretty damn impressive).
34. [AMAZON AE] Manicare Exfoliating Gloves [AED17]
Not sure if the below picture does justice to what this does. Usually, loofah's for me are not exfoliating enough, and some other cheaper scrubs that I get are QUITE rough, so it feels damaging. But I just wanted to test this out (I mean I could exchange it if I didn't like how it felt). It's weirdly soft to touch, but as soon as you rub it on your skin, you feel the gentle roughness of the glove exfoliating your skin. Additionally, I love the concept of gloves, I can easily just put it on my hands and rub rub rub!
35. [AMAZON AE] Nutricook Smart Pot 2 1000 Watts – 9 in 1 Instant Programmable Electric Pressure Cooker, 6 Liters, 12 Smart Programs, 2 Years Warranty, Black [AED 499]
Nutricook is quickly becoming one of my favourite brands 😩 Their products make cooking SO EASY, especially for newbies like me. The Nutricook Smart Pot was one of their first products that I tried, and I was blown away! Delicious food in half the time, with half the effort. I LOVE TECHNOLOGY 😭â¤ï¸
36. [AMAZON AE] Nutricook Air Fryer 2, 1700 Watts, Digital Control Panel Display, 10 Preset Programs with built-in Preheat function, 5.5 Liters, Brush Stainless Steel/Black, 2 Years Warranty [AED 399]
ALL OF THE CRISPINESS, WITH NONE OF THE OIL 😩â¤ï¸ The Nutricook Air Fryer is just insane! Their SmartTemp technology automatically adjusts the temperature to make everything super crispy on the outside and tender on the inside. P.S. Did you know you can even make PAPADS in it?! 🤯
37. [AMAZON AE] SubClap Over The Door Hook Door Hanger with 6 Hooks, Retractable Metal Organizer Rack Hanging Storage Rack for Towels, Coat, Clothes, Bags, Scarfs, Hat, Belt, Bathrobe, Key in Bathroom & Living Room [AED60]
If you don't want to ruin your doors by drilling holes this is the best purchase! These hooks are even collapsible.
38. [AMAZON AE] Spacer Clasps Necklaces Slide Magnetic Tube Lock Jewelry Clasps Connectors with Storage Box for Necklaces Layered,Bracelet,Jewelry,Crafts(8pcs Gold and Silver) [AED41]
Although I love layering my chains, I hate detangling them every other minute when they're on my neck. These hooks are a gamechanger!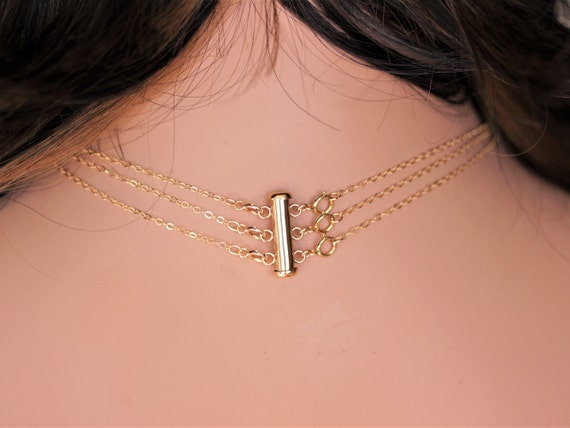 39. [AMAZON AE] Bliss Collections Blush Floral Daily Planner Tear-Off Pad 50 Undated Sheets Desk Notepad Calendar Task Planner To-Do List Productivity Schedule Organizer Water Tracker Meal Prep 8.5X11 [AED52]
This needs no description! IT HELPS ME. PERIODT.
40. [AMAZON AE] Venxic Aromatic Cedar Heart Blocks for Clothes Storage | 100% Natural Cedar Hanger Balls for Closets and Drawers Protection & Freshener (50 Pack) [AED53]
41. [AMAZON AE] Snailax Shiatsu Neck Back Massager – Kneading Massage Pillow with Heat, Electric Pillow Massager for Shoulders,Cervical, Lower Back Best Gifts for Women/Men/Mom/Dad [AED150]
I use this everyday!
---
42. [AMAZON AE] Strap / Band Compatible With Apple Watch Band 38/40mm Series SE/6/5/4,Stainless Steel Metal For iWatch bands Multiple Colors (38/40mm, Rose Gold) [AED 42.50]
I discovered these after spending 100s of dirhams on original Apple straps. These cost a fraction of the price, are of excellent quality, come in SOOOOO many colour options and fit perfectly well. Nobody mind me, I'll be in my bed crying 🥲
43. [AMAZON AE] MARGOUN Nylon Sport Band for Apple Watch 40mm 38mm, Soft Replacement Strap for iWatch [AED 29]
The same as the previous item, except its velcro, cheaper, and comes in 55 BILLION COLOURS. Seriously, I'm bawling my eyes out here 🥲
44. [AMAZON AE] COOK IT WELL ® Candle Lighter, USB Rechargeable Electric Lighter, Flameless WindProof Arc Lighter, 3.7 inch Flexible Rotating Neck for Kitchen Cooking Gas Stove Camping BBQ Birthday [AED 40]
This is one of the most useful finds ever! I don't keep lighters since my stove is electric and we don't smoke at home, but I often need them for miscellaneous things like lighting scented candles or birthday cakes. Enter – the electric lighter! It's rechargeable, bendy and so light! I love it!
45. [AMAZON AE] SUPER SPONGE World's First Absorption Proof Makeup Sponge for Foundations Powders & Creams Vegan Cruelty Free latex free [AED 79]

I had heard soooo much about these, and I finally decided to test out the hype for myself! These sponges actually absorb way less makeup than regular beauty blenders, so you get more use out of your makeup!
46. [AMAZON AE] ABS Nonslip Bathroom Toilet Stool Prevent Constipation Toilet Footstool for Better Bowel Movements [AED 25.65]

I recently came across a lot about how squatting while you poop is actually so much better for you and your health, so I decided to give it a try myself! This stool took a little bit of getting used to initially, but it's true what they say – once you go squatty, it's the only way you'll want to go potty 🤣🤣
47. [AMAZON AE] Oil Absorbing Volcano Roller [AED29]
I HAVE A SUPER OILY T-ZONE, thus, this is my holy grail! Goodbye blotting paper.
View this post on Instagram
---
Haircare Products
The below products are recommendations from the below Reel,
View this post on Instagram

These products can be super expensive from other sellers, but I tried to find the most affordable ones for myself ♡
Microfibre Towel [AED40]
Revlon Uniq One [AED50]
Silk Pillow Case [AED35]
Claw head massager [AED20]
Agadir Argan Oil [AED55]
Olaplex is the cheapest from Nazih Cosmetics, Amazon, or Cult Beauty in my experience
Sachajuan is available in many online and physical stores
This took SOOOO much time to make! I hope you guys like these purchases. As mentioned above, please do tag me when you buy anything above ♡ I will keep updating this listicle with things I buy so you guys can always remain up to date to.