The best laptops for students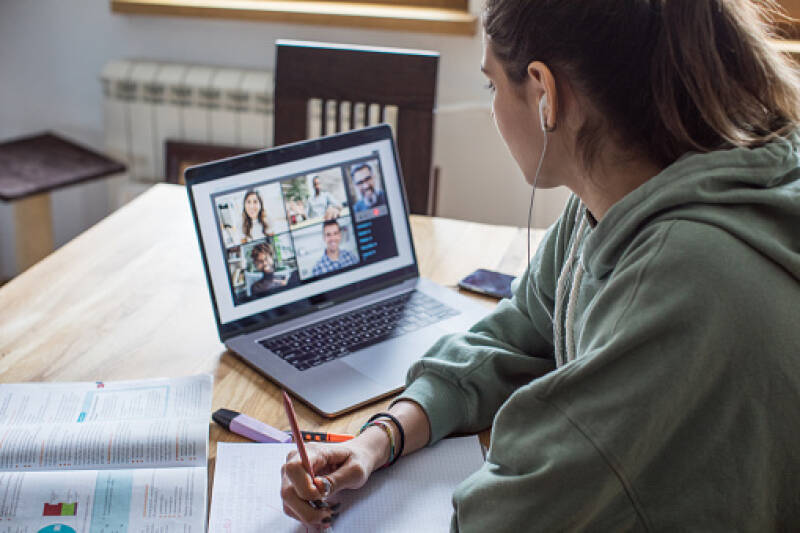 Knowing the specifications of the best laptops for students is a must for any school, college, or university student. Having one good student laptop helps you ace your exams and perform your projects with the highest quality.
In this article, we will talk about the features of a good laptop for students and sites you can find cheap student laptops in the UAE.
What factors are essential when buying the best laptops for students?
Here are some factors you should consider when looking for student laptop offers:
1. Your Budget limitation

Your budget is, by far, an essential factor you should consider when buying anything. After all, what you can afford limits your choices. But don't worry! These days laptops come at all price points, and if you want a laptop that costs more than your budget, you can buy a refurbished laptop.
Knowing how much you can exactly spend narrows down your choices. The next step is choosing the best laptop among available student laptop offers, considering your needs.
2. What your courses demand
The degree and major are important. If you are a high school student or a business, social sciences, English, modern languages, or history student at college, you can go for a low-powered laptop or a Chrome book or search for other cheap laptops for students. But if you need to work on graphics and videos, you will need a more powerful processor and a bigger screen.
Since recommended laptop specifications are not the same for different students, we will only talk about things all students should consider when searching for the best cheap laptops for students.
3. How long does the battery last
When you are a student, you move around a lot. This is why the battery life is much important and should be one of your top considerations. It is more important for students who use their computers during classes. Nobody wants to look for an outlet in the middle of a class because they ran out of battery. Some may think a high-capacity power bank is a solution, but the additional weight and bulk are not worth it.
Remember not to look at battery specifications from a manufacturer. Manufacturers test the batteries in a laboratory or in perfect operational situations. Read or watch some reviews to see how long the battery lasts in real-world performance.
4. The best laptops for students should be lightweight

Your laptop is not the only thing you carry with you. You also will have books, notebooks, smartphones, and other stuff with you in school or college. If you take your laptop to school with you, check its size and weight. In a nutshell, the best laptops for students are light and portable.
You might have to go for a lightweight 13″ laptop with the right power if you often walk across different campus buildings. A bigger gaming laptop will just leave you tired at the end of the day.
5. CPU and Ram requirements for the best laptops for students
If you want a laptop for general use like web browsing and word processing, technical specifications don't matter that much. The minimum CPU required for such tasks is an Intel Core i3 or AMD Ryzen 3. An 8GB RAM and a 512GB SSD should be enough for college students.
But suppose you need specialized software and hardware for your tasks like 3D rendering, video editing, and particle simulations. In that case, you should pay more attention to the specifications. If this is the case, you should invest in more powerful hardware. Although it may seem expensive at first, the way a powerful processor and GPU speed up your workflow is worth it.
6. How much storage space do you need?
Most laptops have at least 256GB of storage today. This capacity is sufficient for most students, but if you want to do tasks like video editing, photography, or programming, we recommend you get more. Sometimes, even a 1TB hard drive is not enough for keeping all your files and applications. If you don't want to invest in a portable external drive, consider choosing a laptop with more storage space or a cloud storage service.
7. Ports and connection
Today, most thin and light laptops come with a limited number of ports. Good laptops for students have a reasonable number and diversity of ports. Three or four USB-C ports are enough for a student, but you will also need an HDMI port to connect to an external display or a projector. If you have some old devices you still want to use, you will also need a couple of USB-A ports.
8. Webcam: It's important how you look in online classes


Attending a virtual meeting might be difficult for you if you buy a laptop without a webcam. Using an external webcam or a phone to see people you are talking to is not a good idea. So, watch out for laptop models that don't have a built-in camera.
9. Consider the Display if you need a better view
Consider a bigger screen if you expect to spend long hours in front of your laptop. Small screens can be hard on your eyes if you write papers or do programming tasks almost every day. But if you also care about weight and portability, you can consider installing a 24″ monitor in your room. It's the best way to have a small laptop without hurting your eyes.
10. Future expandability: your laptop needs to grow up with you
Expandability is essential if you want to use your laptop for your entire stay in college. Go for laptops that allow you to upgrade the components. The processor and graphics cards of a laptop are not upgradeable. But you can expect to upgrade its RAM and storage if needed.
This feature ensures you can increase your laptop's capability if you need to use more demanding software in the future. This way, you don't have to buy a new laptop if your laptop's RAM and storage fail.
Now that you know the important factors of the best laptops for students, it's time to see how you can buy the best bang for your buck.
Refurbished laptops: A cheap option for the best laptops for students
Most students are on a small budget. Keeping within budget and buying a good laptop for doing heavy tasks like video editing and programming at the same time can be challenging. But a way to get the best specifications for your budget is to buy a refurbished laptop.
Refurbished laptops are not brand-new, but they will work like new ones. Some providers and manufacturers inspect, clean, upgrade, and repair used or returned devices and sell them as refurbished. Refurbished laptops are much cheaper than their new counterparts but offer the same quality and functionality. They are also more trustable than used or secondhand laptops.
Refurbished laptops are also good for the environment. Keeping an electronic device in use for a couple of extra years reduces the pollution of producing new devices. Buying a refurbished laptop is a green choice that reduces your carbon print. So, go for a refurbished laptop if you want to have one of the best laptops for students for a reasonable price.
Where to purchase the best laptops for students in UAE

Suppose you live in UAE or want to buy your laptop from a provider in the country. In that case, we recommend you buy it from reliable and trustworthy providers. In this part, we introduce the three most popular sites for student laptop offers in UAE.
1. itsizer.com
IT SIZER is a site specially designed for selling IT products that specialize in refurbished laptops. This site offers free delivery, a 15-day Money-Back Guarantee, and up to a 50% discount on some devices. You can buy your laptop from IT sizer where ever you are because IT sizer sends laptops all over the world.
2. PCstore.ae
PC store is one of the best choices for you if you want a refurbished device because it is an authorized Microsoft refurbished. However, you can also find all kinds of brand-new laptops on this site.
3. noon.com
Noon is an online retail site that sells all kinds of electronic devices from the most famous brands in the UAE. You can find different student laptop offers on this site, compare them, and easily find the one that matches your needs and budget.