If you've binged watched the show "The Politician" on Netflix recently, you'd know what this title means! But for those that don't know what Munchausen means, here's a quick little explanation. "Munchausen" is a mental health illness in which a person fakes an illness to garner attention or sympathy from others.
This can also take a form of child abuse in which a caregiver fabricates an illness, unknown to the dependant. The condition is named after Baron Munchausen, a fictional character from German literature who was a pathological liar.
Though in 2013, the American Psychiatric Association officially named the illness as "Factitious Disorder", masses continue to refer to it as "Munchausen". Doctors are often uncertain about labeling Munchausen as a mental illness since the patients are usually fully aware of their actions and consequences. Unlike Hypochondria- where a person truly believes that he/she is ill, people with Munchausen's are aware that they are lying. 🤥
Let's look at the most shocking documented cases of all time!
Gypsy Rose Blanchard
For more than 20 years, DeeDee Blanchard, mother to Gypsy Rose Blanchard fabricated story after story of her daughter's various health issues. Gypsy's long list of health problems included Sleep Apnea, Leukemia, Muscular Dystrophy, seizures, asthma, hearing, and visual impairments, as well as mental retardation. Gypsy was forced to sleep with a breathing machine and subjected to several surgeries, including eye surgeries, insertion of a feeding tube as well as removal of her salivary glands. She was also confined to a wheelchair by her mother. DeeDee regularly shaved off her hair and her teeth rotted (probably because of lack of care, countless medications, or missing salivary glands). 😨
When Gypsy was old enough to talk, DeeDee would threaten her into silence during doctors' appointments or when they were out in public. Anytime neighbors or friends got suspicious, DeeDee would move to another place. Gypsy was also not allowed to go to school.
When Gypsy was 19, she tried to run away with a man she met at a convention. But DeeDee tracked them down and physically restrained Gypsy to her bed. In 2015, Gypsy met a man online who she convinced to come over to the house and kill DeeDee, while she sat waiting in the next room. 😱 Later, she posted on Facebook "That bi*** is dead!" Gypsy was found guilty of second-degree murder in 2016 and was sentenced to 10 years in prison. Her boyfriend was sentenced to life in prison.
The story of Gypsy Rose Blanchard became so popular that HBO produced a documentary film surrounding the case, called "Mommy Dead and Dearest" in 2017.
Lacey Spears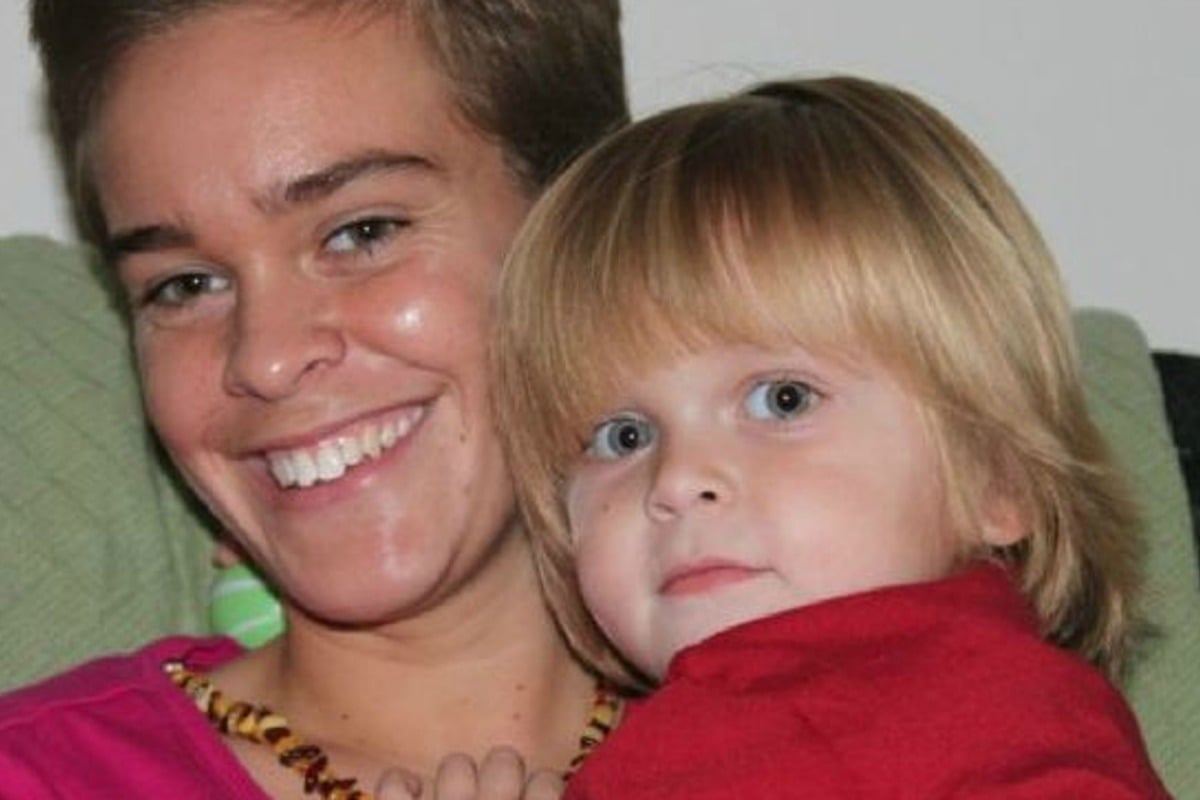 To her followers on Social Media, Lacey Spears was the ideal mom. She cared deeply for her son, Garnett, who was suffering from various health issues since birth. At only nine months, he had surgery that placed a feeding tube in his stomach, to help him keep down food. Garnett suffered from unexplained bouts of vomiting and the doctors could not understand why. 🤔
Lacey chronicled her son's many health problems on Twitter and Facebook. When Garnett was five years old, she rushed him to the hospital with toxic levels of salt in his system. He died four days later from a swelling in his brain, which caused him much suffering till the end.
Upon investigation, it was revealed that Lacey had asked a neighbor to enter their home and dispose of Garnett's feeding tubes that reportedly contained equivalent to 69 packets of salt.  Allegedly, Lacey had been poisoning her son for the past five years through the feeding tube in his stomach, to gain attention online. In 2015, Lacey was tried for second-degree murder and received a 20-year jail sentence for her horrific crimes. She has maintained her innocence to date.
Marybeth Tinning
Marybeth Tinning birthed nine children, between 1967 and 1985. But they all died, often within months of being born. 😞 It was said that Tinning would take her children to the emergency ward for some unexplained illnesses; the doctors would examine them, find no symptoms, and send her back home. She would then bring them back again, claiming they died mysteriously from "seizures" or "heart attacks". The locals in her town whispered about a "death gene" in the Tinnings family. Only when an autopsy of her ninth child revealed death by strangulation, did the authorities sit up and take notice.
An investigation was launched, and although she was charged with the murder of all nine children, police could only prove the death of her youngest child, Tami Lynne. Tinning was convicted and sentenced to 20 years in jail. She later confessed to strangling two of her other children as well. 😣
Blanco Montana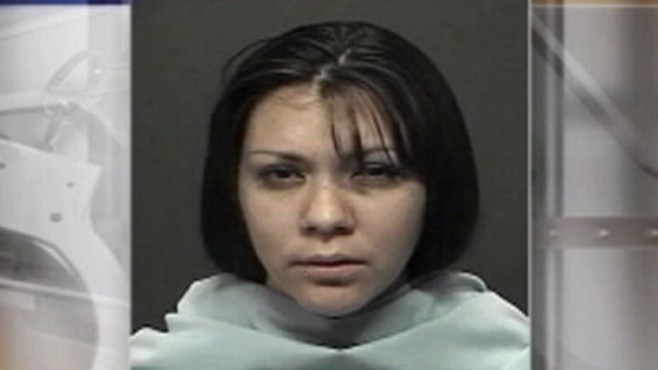 In 2013, Blanco Montana, a mother of two, was convicted of and sentenced to 13 years in prison for her cruelty. Montana had been intentionally poisoning her children with fecal matter. Both the children tested positive for E-coli, a dangerous bacterium found in feces. Her elder son recovered, but her 7-month infant daughter continued to fall mysteriously sicker, one illness after another. Doctors diagnosed her with nine different rare infections. 😨
When Munchausen was suspected, the hospital administration installed a CCTV camera in the hospital room to monitor Montana when she was alone with the baby. The CCTV videos were shocking, and she was caught in the act. It was said that Montana tried to poison her daughter in order to get attention from the baby's father.
Hope Ybarra
A former chemist, Hope Ybarra blogged about her fight with cancer (thrice), in vivid detail. She would write in-depth about her journey -going so far as to even pick out colors for her burial casket. 😲 Allegedly, her youngest child was also suffering from cystic fibrosis. Readers and friends believed she was a brave and fearless mother. Little did they know the shocking extent of her lies.
Not only did Hope fake her cancer (thrice), she also poisoned her daughter (multiple times) with pathogens stolen from the workplace. She tampered with her daughter's cystic fibrosis tests to make them look positive. As a result, her daughter underwent various unnecessary surgeries and treatments throughout her childhood. Hope would also drain blood frequently from her daughter, which made her sick with anemia. Doctors were puzzled by the anemia and gave her a blood transfusion, which leads to her going into anaphylactic shock (a life-threatening condition). 😟
Hope would shave off her hair regularly, stating that chemo would cause it to fall out, anyway. She also claimed that one of her brain tumors had caused her to go deaf in one ear. She learned and practiced sign language to keep up the ruse. Hope's mother believes that the deafness was also a sham, to get attention from her family and friends.
In 2011, Hope was sentenced to 8 years in prison for her elaborate web of lies.
Leslie Wilfred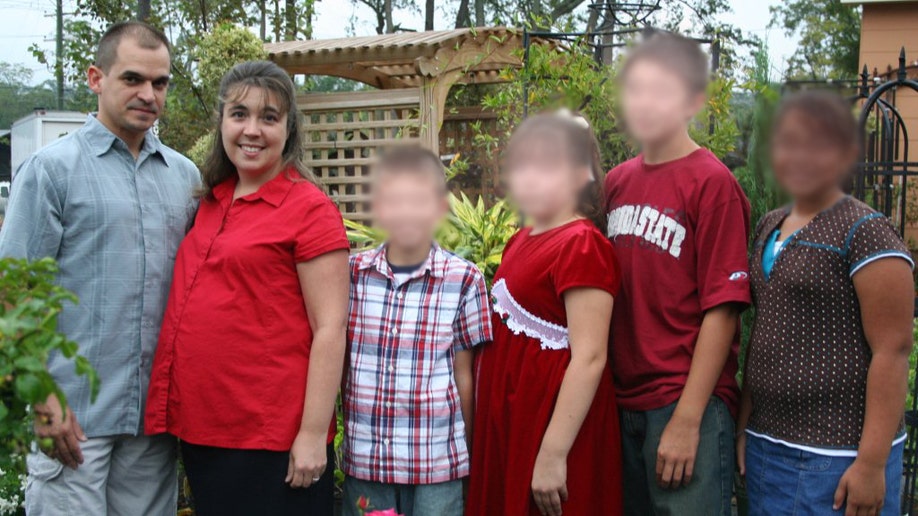 In 2008, Leslie Wilfred allegedly delivered twins at five months that were stillborn. She called her family from the hospital to give them the news and told them the bodies were already cremated. But she wanted to have a funeral for them and bury them in "teddy bear-shaped" urns. At the funeral, she displayed ultrasound photos of the fetuses and gave a heartbreaking speech. It was later found that Leslie couldn't have any children (on account of having had a tubal ligation done) and had orchestrated the whole thing. She bought the teddy bear-shaped urns a week before the "funeral" from an online store and had lifted off the ultrasound pictures off the internet. 🤯
Upon deeper investigation, police found that Leslie was orchestrating other illnesses in the family. She had everyone convinced that her 9-year-old daughter was dying from Leukemia. Leslie faked visits to the hospital for "chemotherapy sessions" and put up donation boxes around her neighborhood to pay for medical bills. Horrifyingly, the police also found a cramped wooden box in her bedroom, in which she would force her stepson to sleep every night. 😥
Leslie was tried for several counts of child cruelty and theft by deception (money she collected from donation boxes). She pleaded guilty and was sentenced to 8 years in prison, followed by 30 years of probation.
---
Written and Researched by Shaista Salam