As bizarre as it sounds for an automobile company to devise a diet plan of its own, this is actually exactly what the General Motors diet is! Unknown to some, the GM diet was made by the General Motors Company in 1985, in order to help their own employees against the weight-gaining lifestyle and increase their work productivity.
The GM diet is a 7-day process with the consumption of selective food groups each day. Even though there is no such restraint on the quantity of food you consume in this diet plan, it is usually advised to have a large breakfast, a moderate lunch, and a light dinner. 🍽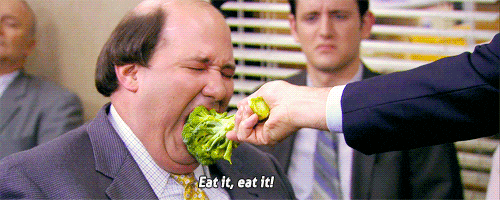 The Diet
Day 1 (Fruits)
Your only thoughts for the day should be fruits. 🥝 This day is for detoxifying from the different underlying toxins, so remember to stay hydrated (as you should, always!). The diet encourages any and all kinds of fruit, with one exception. Fruits with starchy carbohydrates such as bananas are strictly not allowed.
Some participants have also experienced light-headedness due to the sudden decrease in the carbohydrates consumed, so be careful not to starve yourself and pay attention to how your body responds. 🧍‍♀️ Hope you get through this day fruitfully! 🍎
A sample meal plan for this day can look like this:
Breakfast: Melons, papaya, apples, berries
Lunch: Cantaloupe, orange, watermelon, muskmelon
Dinner: Melons, pineapples, cantaloupe, pear, kiwi
Snacks: Orange, Oven-roasted apples
Beverages: Orange juice, coconut juice
Water: 10-12 glasses
My experience: Though I've never been a lover of fruit, I did not have a problem completing this day. The 'summer body' vision helped me the most and I was able to power through. 👙 I even did a light cardio workout but felt really hungry after it. I mostly ate oranges because I love them, though I would recommend having different kinds of fruits. After all, it helps to decrease the cravings.
Day 2 (Vegetables)
The second day is strictly for vegetables. This day is meant to help you increase the fiber content in your body. You can cook the veggies in less oil and spice according to your taste. However, peas, carrots, and corn are not allowed. 🙅‍♀️
Potatoes/sweet potatoes and such starchy vegetables should be eaten in small amounts, no more than 1 cup quantity. Remember to think 'green'! 🥦
A sample meal plan for this day may look like this:
Breakfast: 1 cup of boiled potato or sweet potato with a little bit of ghee/butter/olive oil
Lunch: Lettuce, cucumber, cabbage, broccoli, tomatoes, carrots
Dinner: Kale, asparagus, cauliflower, broccoli
Snacks: Cherry tomatoes, cabbage soup (recipe given at the end)
Water: 10-12 glasses
My experience: I thought I would dread this day the most, but it turned out quite the opposite! Maybe because I didn't follow the rules to the dot. 🤫
I started my day with a cup of boiled unsalted vegetables (broccoli, mushroom, tomato, lettuce) for breakfast. However, for lunch, I had some Aloo (potato) gobi (cauliflower). In my defense, it smelled too good (you had to be there). 🤷‍♀️ For snacks, I had cucumber and a little bit of hummus. 🤭
Day 3 (Fruits and Vegetables)
For Day 3, you are allowed to feast on fruits and vegetables. 🍉🥦 You can mix any kind of fruits or vegetables into creative salads but keeping the guidelines in mind, i.e; no bananas, carrot, peas, potatoes, or corn. 🥗 However, you can go ahead and have a glass of carrot juice if you'd like. This might come in handy to help control your sweet tooth attacks. You can also dress your salads lightly in olive oil or vinaigrette.
Want to make this more fun? Choose your selection of fruits and veggies and try to create your own salad! 😄
A sample meal plan for this day may look like this:
Breakfast: Apple, melon
Lunch: Lettuce, cucumber, tomato, beetroot
Dinner: Broccoli, kale, papaya, strawberries
Snack: Cherry tomatoes, apple, orange
Water: 10-12 glasses
My experience: Out of the first three days, this was the easiest to follow! Truth be told, I was finding it difficult to follow this diet. But on this day you can cook something that suits your flavor profile. I found recipes for summer salads with a light dressing that was both delicious and filling. 🥗 Though I felt hungry every 2-3 hours, I felt no guilt because I was snacking on fruits! I did a little bit of light staircase cardio as well.
Day 4 (Banana and Milk)
On Day 4, you can only have bananas, milk, and cabbage soup- but JUST that. No other fruits, vegetables, or eatables should be consumed. As much as 8 bananas and 4 glasses of milk can be enjoyed throughout the day. 🍌🥛
Try using skim/almond milk instead of whole milk to cut down the unnecessary calories even more.
A sample meal plan for this day may look like this:
Breakfast: 2 bananas, a glass of milk
Lunch: Cabbage soup, a banana
Dinner: Cabbage soup, a banana
Snack: Banana and milk smoothies
Water: 10-12 glasses
My experience: I felt stripped of my choices on day 4. 😩 There are not many combinations of recipes with bananas and milk, so I skipped breakfast. Warning: DO NOT SKIP MEALS. I quickly regretted it because, by noon, I felt light-headed and dizzy, I even had to lie down. 😓 I snacked on a couple of bananas and immediately felt better. For dinner, I had a glass of warm milk because I didn't feel like having anything else.
Day 5 (Protein)
The previous four days have not necessarily answered your protein demands. On Day 5 you are allowed to have beef, brown rice, and tomatoes. You can have up to 20-ounces of beef and 5-6 tomatoes. Vegetarians can substitute beef for brown rice or cottage cheese. You can also have any lean red meat, chicken, or fish instead of beef. 🍗
A sample meal plan for this day may look like this:
Breakfast: Beef braised, cabbage soup, a tomato
Lunch : Hamburger patty(fried in less oil) ,cabbage soup
Dinner: Hamburger patty (Fried in less oil), grilled tomatoes, cucumber, and cottage cheese salad
Snack: Tomato and cucumber salad
Water: 12-14 glasses
My experience: Those who have known me know how much I love food, especially non-veg! So strangely enough, I was surprised when I didn't yearn for meat by Day 5 as much as I thought I would. In fact, I found it quite unnecessarily difficult on my stomach. I wasn't as hungry as I was on the previous days, but I felt weighed down and lethargic. 😥 I wanted to work out, but I felt so full even after 2 -3 hours after having my meals! I had prepared a regular stir fry with beef and vegetables and a little bit of soy sauce dribble. I had the same thing for all three meals because I couldn't find the time to cook anything else.
Day 6 (Cheat day) (Kinda)
Chin up, you're almost there! Your weight scale may be showing a significant decrease by this day. 🙆‍♀️ Day 6 isn't a typical cheat day, however, you're allowed to eat 20oz of beef and how many ever vegetables you want. Vegetarian alternatives for beef include cottage cheese, brown rice, sprouts, etc.
You can go ahead and test your cooking skills with all the available vegetables and lean meat. 👨‍🍳 Stay clear of sugary fruits, potatoes, tomatoes, and white rice.
A sample meal plan for this day may look like this:
Breakfast: Braised beef/chicken, cabbage soup, sautéed mixed vegetables
Lunch: Beef/chicken with mixed vegetables
Dinner: Vegetable soup, cucumber, cottage cheese salad.
Snacks: Fried cottage cheese, broccoli, kale, bell peppers
Water: 10-12 glasses
My experience: This was the closest I had felt to a regular day in the whole diet. I was finally able to have rice after a really long time. I could not bring myself to have plain sautéed vegetables with rice, so I had a little bit of Dal tadka (again, a slight violation of the rules). 🤷‍♀️ But for dinner, I had a bowl of vegetables and braised beef. Day 6 was relatively easy, fittingly called 'cheat day' indeed.
Day 7 (Fruits, vegetables, and rice)
The last and final day of the diet! On day 7 you can consume rice (white/brown), vegetables, and fruits. No meat, lentils, bananas, or potatoes are allowed. 🙅‍♀️
A sample meal plan for this day may look like this:
Breakfast: 1 cup of rice, papaya, melon, orange
Lunch: 1 cup of rice, sugar-free fruit juice, cooked vegetables
Dinner: Sautéed mixed vegetables
Snacks: Oranges, melons, berries, moong dal
Water: 10-12 glasses
My experience: I felt so much at ease by Day 7. I even had a full-body workout and felt completely fine. I admit a part of me was relieved that the diet was over. 😅 I had a clean breakfast of fruits. For lunch, I had rice and moong dal curry and for dinner a bowl of sautéed vegetables. I felt more set into the diet though it was by the end.
The Pros & Cons
Even though I did break some of the rules and tailored the meals to suit my liking, the final result was that I lost 5 kgs in a week! 🙆‍♀️ I did do light cardio including, walking 7000-10,000 steps, jump ropes, or even just climbing the stairs up and down. I remained up on my feet for most days. However, it was very hard for me to concentrate on anything! My cravings worsened. Even though I don't generally like a whole lot of sweets, it was all I can think of the entire week!
Another thing I noticed was a bit of my acne had cleared- thanks to the 10-12 glasses of water I had to drink daily. 🥤
As a hardcore foodie, I had to motivate my mind more than my body. On Days 4 and 5, I felt really physically tired and mentally unmotivated to bring myself to do any work. I was also crankier than usual.
I have to admit- this diet is a toughie! 😅 Apart from giving up desserts, bread, salt, and cheese; selective food removal truly does make one sweat beads. But the benefits do seem to stay aplenty. The high amount of fruits, low amounts of sugar, and complete elimination of processed food have shown to have many benefits.
Positive results of the GM diet have shown a definite loss in weight. Sources have even claimed a loss of up to 8 kgs. Thanks to the tons of green vegetables, your body's digestion is also improved due to the high intake of fiber. The increased water intake also helps in detoxifying the body and getting rid of pesky pimples. 💃 Some participants were also seen to have a better hormone balance restored with the help of the GM diet.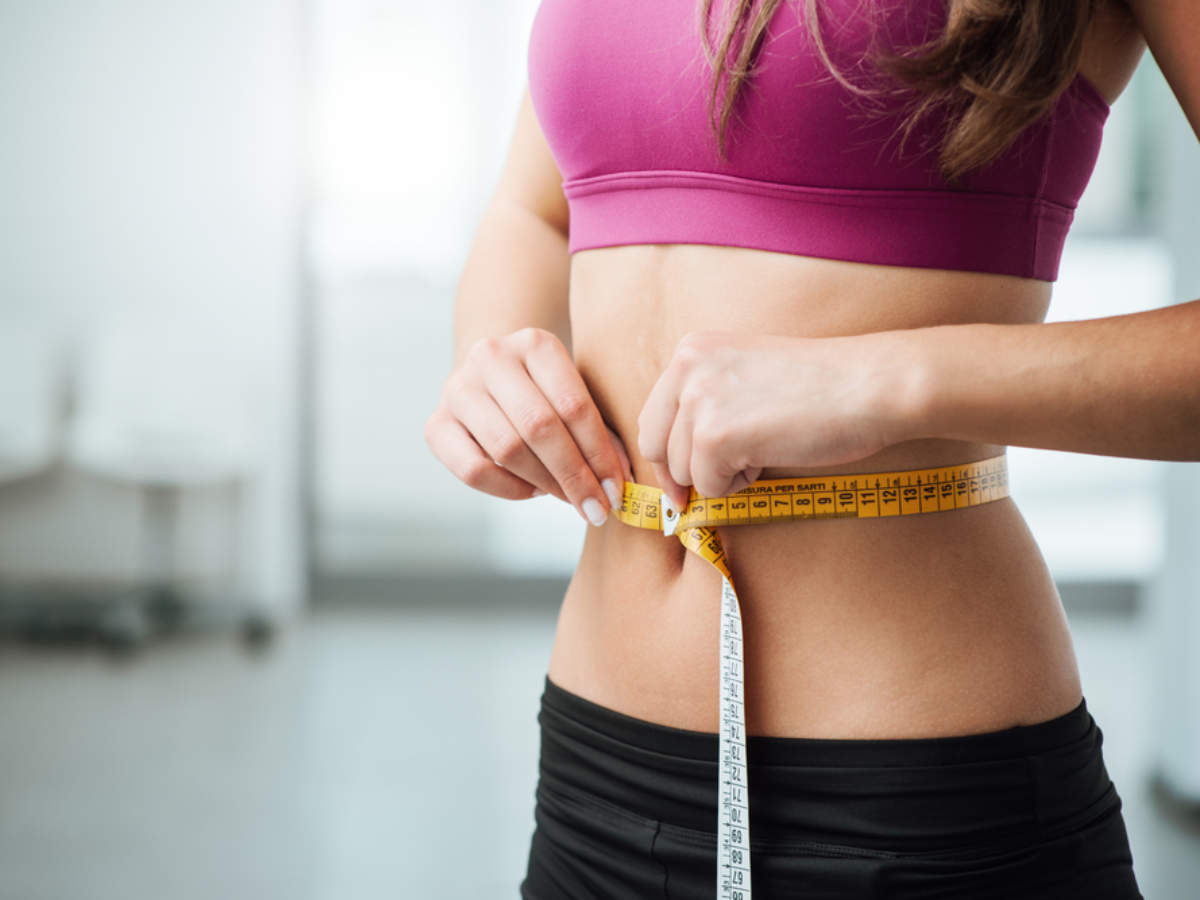 But before we praise the diet entirely, let's take a look at the other side of the coin. 🧐
Even though this diet swears to help you lose 10-12 pounds in a week, at what cost? Many Fitness vloggers and dieticians have considered the GM diet to be just another 'yo-yo' diet that is not only sustainable in the long run but can even be harmful in many ways.
For starters, there aren't many validated sources that scientifically backup whether the GM diet is healthy or not. A lack of research and evidence also fails to explain how exactly the GM diet benefits the human body. 🤔
The diet calls for a large and sudden reduction in calories. If you are someone struggling with satisfying your weight scale, this could make you more than happy. However, your body needs carbohydrates, proteins, fats, vitamins, and minerals in proportionate amounts. The GM diet cuts of almost all of the nutrients and unsaturated (good) fat from your health requirement demand. In fact, the first three days of the GM diet doesn't allow nearly enough protein sources as required by the average person.
You may feel 10-12 pounds lighter in a week but what exactly have you lost? It's mostly water weight loss, primarily because of the low amount of salt in the diet and the burning of glycogen as an alternative energy source. Even worse, in some cases, the body may start burning muscle mass to provide energy. Not to mention dehydration, fatigue, hair loss, an increase in food cravings, and even anxiety attacks as side effects. 😷
To Conclude…
The GM diet is NOT sustainable in the long run and should not be undertaken more than twice in a month. In some cases, participants have even put on more weight once they return to their normal lifestyle. 😧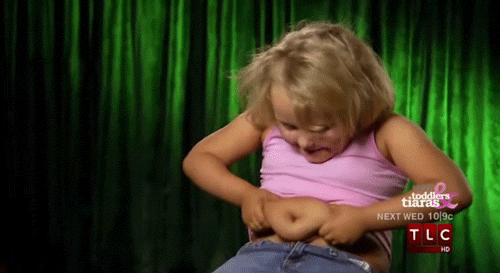 This is one such diet that requires you to stick to it religiously. You may lose the said weight in 7 days, but be careful. You should be willing to carry on a caloric deficit diet in the following days after it is over. In other words, the outcome of this diet isn't just weight loss, but a rather tiring lifestyle. If you're pregnant or have health issues, consult a doctor before you try this diet.
The answer to healthy weight loss has remained the same for the longest time: Exercise, eat in moderation, sleep, and laughs, and no diet can render a better result. 🧘
---
Written and Researched by Angela Merlin