6 luxurious Dubai hotels to book for staycations under AED300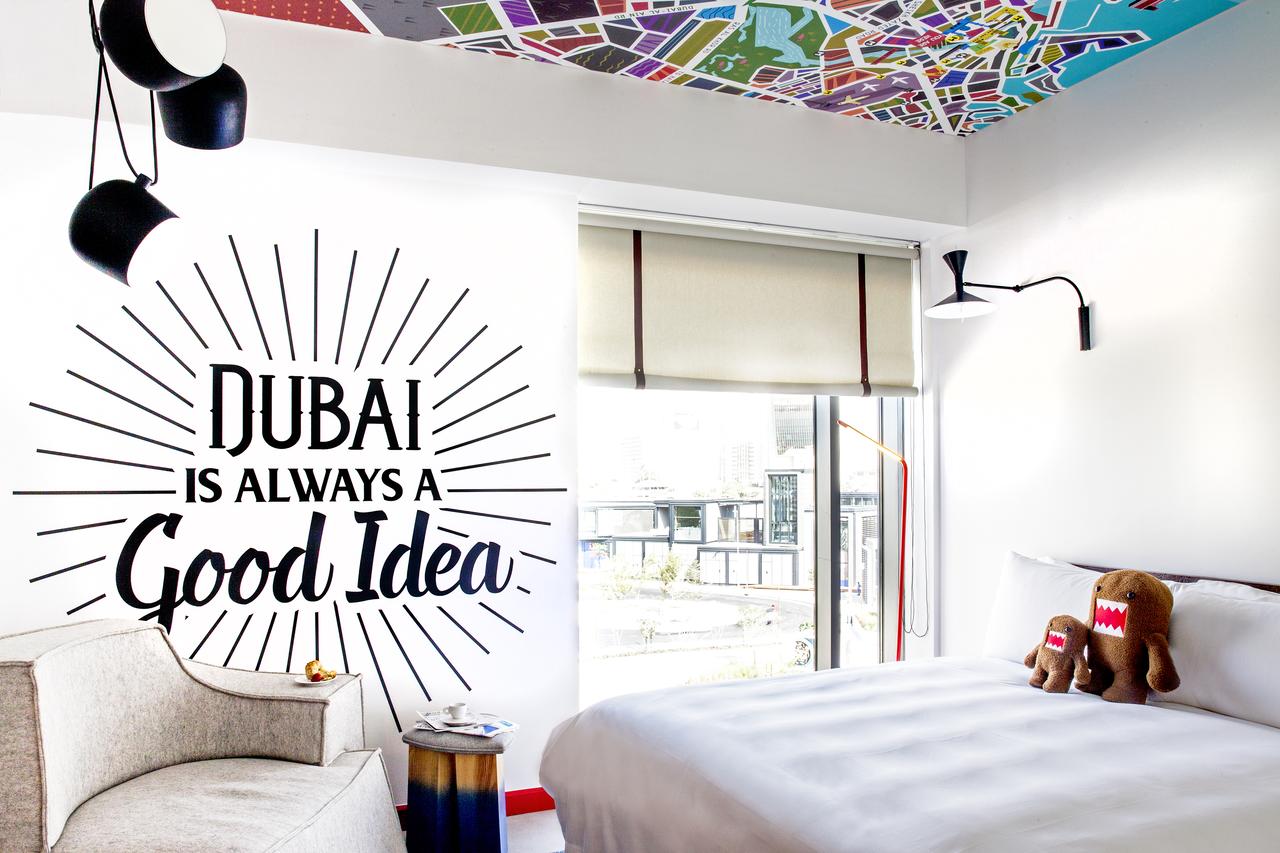 Don't you hate it when you log onto Instagram and see that that girl you follow has gone on YET another staycation this month? 😡
When planning a vacation to an unfamiliar location, the first thing you look for is hotels where you can stay. And if you're traveling with your family, it's even more important to find the best Family Hotels in Dubai. So we've put together a list for you.
Now, you can be the cause of your friends' Instagram envy by booking a stay at any of these 6 stunning hotels in Dubai – all less than AED 300 per night!
1) Zabeel House
– Zabeel House Mini

This is the perfect place for young travelers who are looking for a fun stay from where they can explore Dubai. The funky artistic décor is complemented with some incredible artwork and sculptures, collective workspaces and well-designed rooms with SuitePad tablets, great showers, SMEG fridges and Nespresso coffee makers ☕
Rating: â­â­â­
Price: Starting from AED 240/night
Location: Al Seef
– Zabeel House, Al Seef
Being set in the most culturally vibrant neighborhood in Dubai with fantastic paintings of the Dubai skyline on the walls, it is easy to see why Zabeel House considers themselves a 'celebration of diversity, with both rooms and accessories inspired by the needs of the modern traveler looking for a fresh perspective on the city' ğŸ˜
Rating: â­â­â­â­
Price: Starting from AED 300/night
Location: Al Seef
2) Hampton by Hilton Dubai

This modern and stunning hotel comes as a blessing to many – a very affordable stay without compromising on that Hilton quality! If the gorgeous rooms, mesmerizing pools and incredible rates aren't enough to tempt you, I have two words for you – BREAKFAST. INCLUDED. 🤤
Rating: â­â­â­
Price: Starting from AED 250/night
Location: Dubai Airport and Al Barsha
3) Rove Hotels

Rove Hotels are undoubtedly one of the best, affordable hotels here 😯 With 6 locations just in Dubai, you're almost certainly going to find one in/near your area of preference. They even have a lot of discounts running often, like their Special Winter Rates which allows you to book a room for as low as AED 99/night!
Rating: â­â­â­
Price: Starting from AED 99/night
Location: Downtown, Dubai Marina, Healthcare City, Trade Centre, Dubai Parks and Resorts, Deira City Centre
4) Emirates Concorde Hotel & Apartments

Located in the heart of Dubai City, Emirates Concorde Hotel offers a great panoramic view of the famous Dubai Creek. Located close to Dubai International Airport, Dubai Creek, Golf & Yacht Club, the gold and spice markets and major shopping & leisure centers, this hotel is perfect for both business and leisure travelers ğŸ¤-
Rating: â­â­â­â­
Price: Starting from AED 180/night
Location: Deira
5) Ibis

Hitting the nail on being both modern and cozy at the same time, the Ibis is the perfect option for a great stay without being too heavy on your wallet 👛
Rating: â­â­â­
Price: Starting from AED 250/night
Location: World Trade Centre, Al Rigga, Jumeirah, Deira City Centre, Al Barsha, Mall of the Emirates, Dragon Mart
6) Citymax Hotels

How does relaxing in a rooftop pool overlooking the creek sound to you? If that's your cup of tea, you might want to book your stay at Citymax ASAP!
Rating: â­â­â­
Price: Starting from AED 160/night
Location: Bur Dubai, Al Barsha
---
Written and Researched by Zeba Bashir