Food Scenes in Islamabad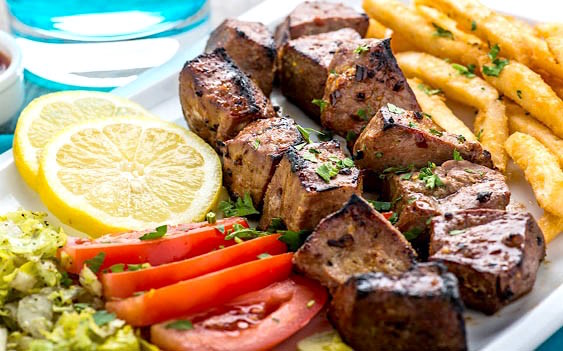 Javeria claims that there aren't too many joints exquisitely made for desserts, but residents often indulge in them from the same place they're dining at 🙂
– By Javeria Akhter (follow her journey on Instagram and Facebook)
Javeria Akhter has lived in Pakistan all her life. She recently moved to Dubai in 2006 and has been all over the Gulf MENA Region ever since! Islamabad has a diverse range and a great flair to traditional pakistan'y cuisine, but at the same time celebrates international cuisine.
RESTAURANTS (Top 8)
1. The Monal
Set atop the Margalla Hills, this beautiful, outdoor restaurant offers a breath-taking view of Islamabad. It's one the top ten most scenic restaurants in Asia. Pleasant weather almost all year round and great food. Can't get much better than that!
Javeria recommends: Bihaari Kebab
2. Wild Rice
This is one of the 7 restaurants in the 5-star hotel, Serena. Perfect for a classy night out.
Javeria recommends: Me Goreng
3. Dynasty
One of the great fine dining restaurants in Islamabad. They are located in the grand Marriott Hotel and serve authentic tasting Cantonese cuisine.
Javeria recommends: Honey Toasted Sesame Chicken
4. Nirvana Cafe
Amazing food and hospital staff combined with a tranquil ambiance. You'll achieve Nirvana for sure!
Javeria recommends: New York Cheese Cake
5. The Loft
Chic place with authentic tasting food.
Javeria recommends: Khawsuey
6. Little Asia
Beautiful restaurant in Islamabad serving Thai and Chinese cuisine. Great food and service. Only downside is that the portions are rather small.
Javeria recommends: Chicken Chowmein
7. Roasters
Located in F-7 Islamabad, this is one cute, casual diner. Good food, efficient service and comfortable environment.
Javeria recommends: Wild Mushroom Soup & Chicken Kiev
8. TGIF
Thank God Its Friday! Perfect place to relax after a stressful week.
Javeria recommends: Chicken Quesadillas with Guacamole and Sour Cream
DESSERTS (Top 3)
1. Hot Spot
With a wacky interior and probably the best brownies in the city, a visit to this place is a must.
Javeria recommends: The Killer Chocolate Brownie
2. Grato Jalebi
Over the years, countless roadside shops by this name have opened up in the Twin Cities (Islamabad & Rawalpindi) and each one claims to be the real deal. These shabby shops with the huge woks are the true taste of Pakistan. Little advice from a local, the shop on Murree Road is THE original Gratto Jalebi.
Javeria recommends: They only sell one item – Jalebis!
Probably the best patisserie in town! They offer mouthwatering, freshly baked goodies.
Javeria recommends: Chocolate Fudge Cake