Keema Pav Recipe by Shurveer Singh, from Bhukkad Cafe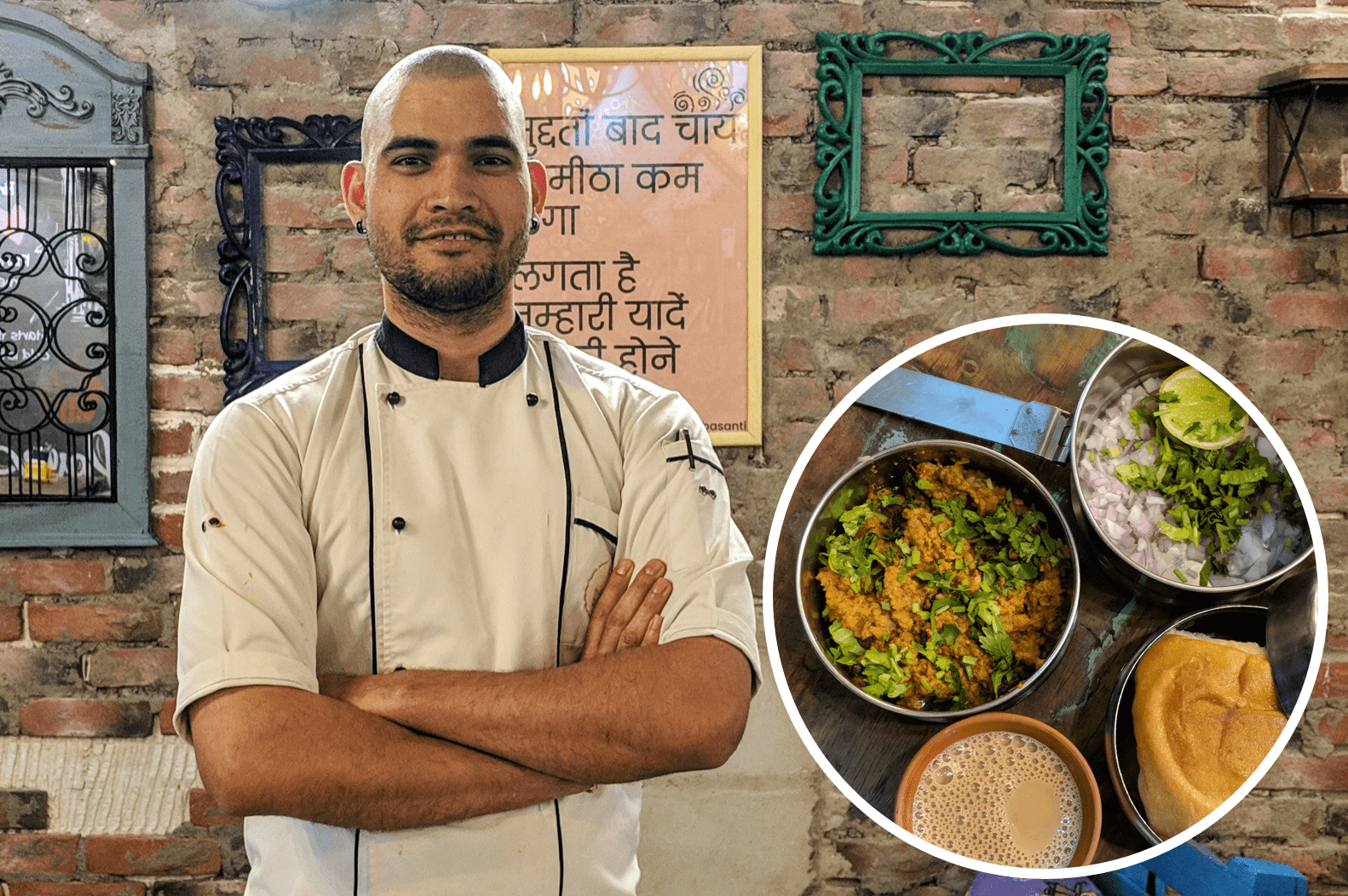 About the Chef
Shurveer Singh is a young, bright & enigmatic culinary expert, managing overall operations, recipe development & ideation at The Bhukkad Café. Hailing from the hilly terrains of Uttarakhand, Shurveer has worked with the Westin Group of Hotels & Novotel, Mumbai to learn kitchen management skills, the nitty gritties of Indian cuisine and development of unique recipes. He continues to keep his expertise and knowledge updated by participating in numerous taste trials at The Bhukkad Café as well as opting for short courses in different other cuisines.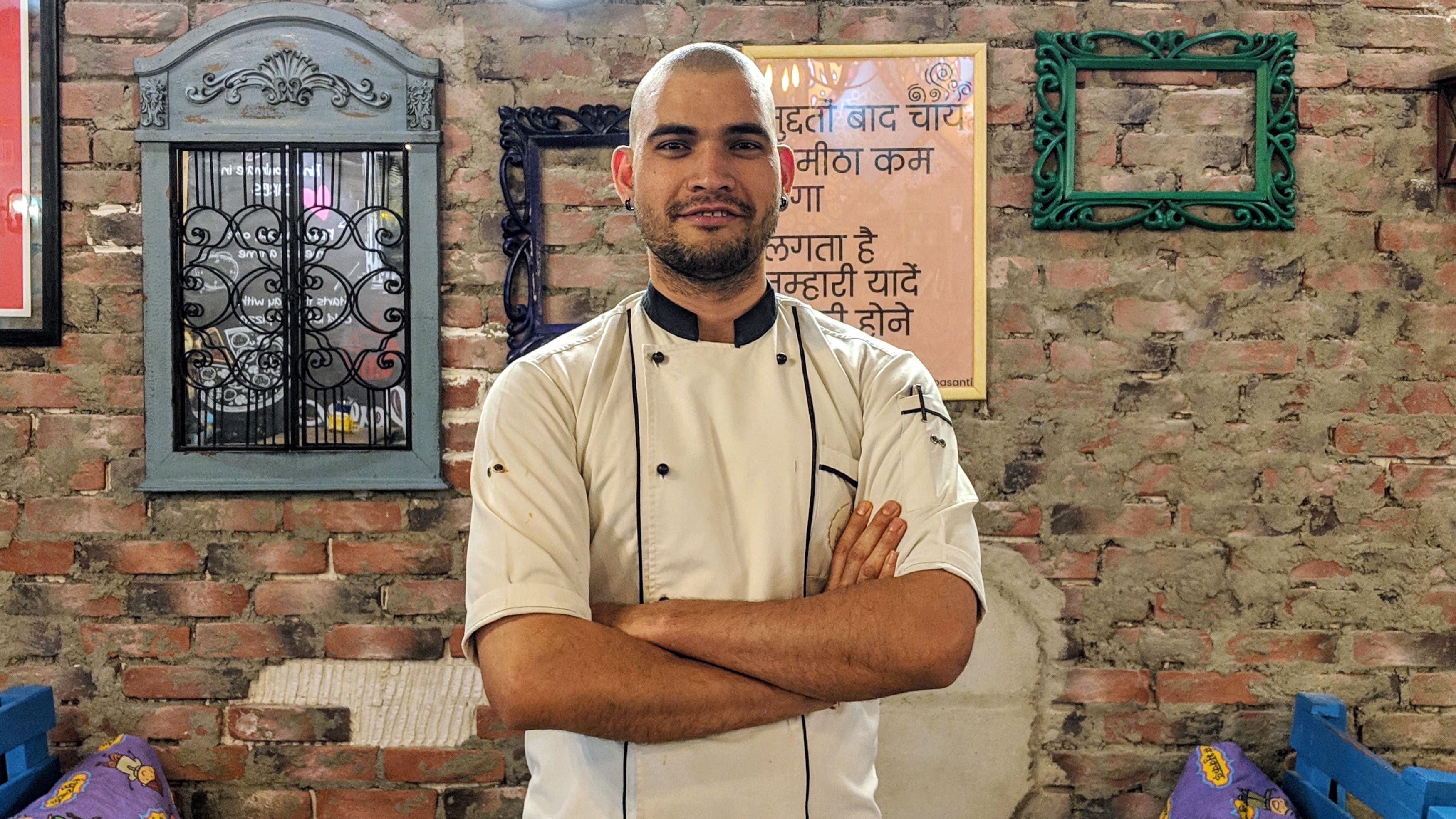 Summary
Feeds: 2
Cuisine: Indian
Prep time: 45 minutes
Ingredients
Mutton Mince – 200 grams
Oil – 3 tablespoon
Turmeric powder – 1 teaspoon
Garlic paste – 2 tablespoon
Cumin powder – 1 teaspoon
Green cardamoms – 2 to 3
Black cardamom -1
Cloves – 2 to 3
Cinnamon – 1 inch stick
Black peppercorns – 2 to 3
Onions chopped – 2 to 3 medium
Green chillies chopped – 1 to 2
Red chilli powder- 1 tablespoon
Kitchen king – 1 teaspoon
Garam masala – 1 teaspoon
Coriander powder- 1 teaspoon
Salt – to taste
Tomato,chopped/paste – 50grams
Fresh coriander leaves chopped -1 tablespoon
On the side:
Lemon slice – 1
Raw chopped onion – 1 tablespoon
Pav – 2
Method
Mix lamb mince, salt, turmeric powder and garlic paste. Set aside for at least an hour. Heat oil in a kadai. Add green  cardamoms, black cardamom, cloves, cinnamon and black peppercorns, bay leaf, green chilli, slit and sauté till fragrant. Add onions and sauté till golden.
Add ginger garlic paste, red chilli powder and coriander powder. Sauté for a minute and add chopped tomatoes or paste. Add salt as per taste. Sauté till fat leaves the masala.
Add marinated lamb mince. Cook on medium heat for 25 to 30 minutes or till mince is done.
Garnish with fresh coriander leaves. Serve hot.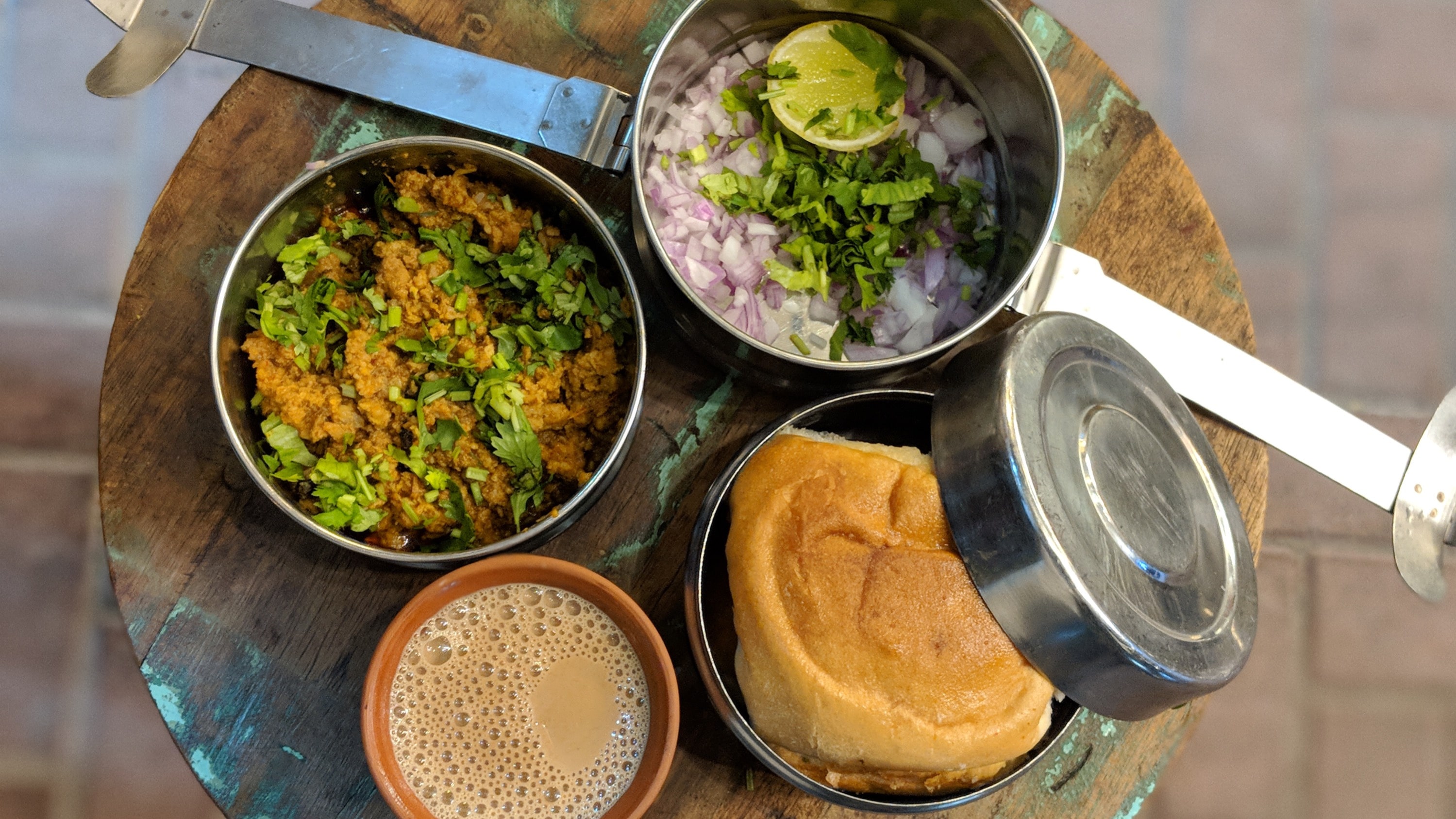 Happy Eating!!
---
Visit The Bhukkad Café for more