How to invest your money this year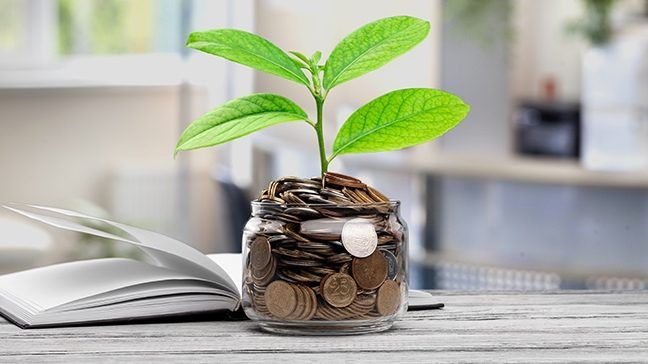 Have you thought about investing your money at some point but aren't sure how or where to begin? You're not alone.
We hear about investment opportunities all the time but are they really right for you, especially if you have little or no knowledge of markets and how they work? How can someone like the wealth builder club help your investment portfolio? In this article, we look at some good investment ideas to get you started. They can be as simple as opening a different kind of bank account to working with a broker to earn high short term returns. Read on to find out more.
Stock market

When most people think about investing they immediately think about the stock market – those big boards with numbers on them, and people shouting sell, sell, sell. You may not know much about it to begin with, but it is easy to learn and make big returns.
Begin by reading a blog such as Investopedia, and watching beginners videos on YouTube. It isn't hard to understand but it does take a little study to get your head around. When you feel ready, you should make your first investments or get in touch with a broker.
Equity mutual funds
If you are looking for a way to invest your funds but you are not well versed in financial investing, an equity mutual fund could be a good option. This investment option does not require a large amount of capital for investing and represents an effective and profitable pursuit for most people.
This type of investment is typically made in equity stocks, these are the funds in a company used for trading. These stocks are categorized according to market-capitalization and depend on domestic and international stocks. Using a good fund manager is recommended for this type of investment.
Debt mutual funds
When you think about investing you think about earning extra income for smart decisions in the market. Equally, you might worry that your money will be lost through human error or a sudden unexpected change in market conditions. Debt Mutual Funds finds the balance.
Debt Mutual Funds are actually a low-risk way of earning regular returns on your money. The funds are typically invested in fixed returns such as government securities, treasury bills, commercial paper and corporate bonds. These offer returns on investment with relatively low risks.
National Pension System (NPS)

Thinking long term you want to have enough money in your old age. Nobody wants to scratch around for extra money when they no longer have to work. That's why it's advisable to invest in the national pension scheme. Most major economies have one to look after the welfare of older people.
The good news about the national pension scheme is that the earlier you invest in it the better your outcomes will be. Depending on your choices you can take on more or less risk to influence your final returns.
Property investments
Now is an excellent time to invest in property, when the interest rates and property prices are relatively low. If you're not sure where exactly to invest, consider places like Canton, MI where the cost of living is extremely economical. Property investment won't necessarily return funds in the short term, unless you become a profitable landlord, but they hold their value well in the long run. If you don't want to deal with the hassle of dealing with new tenant contracts, commercial property with you. Not only can you charge more for rent but, on average, commercial tenants stay in their property for much longer than residential tenants. This means much fewer headaches! Take a look at this guide on how to easily value a commercial property if you want to find out more and take your first steps to invest in property.
Whether you are looking for a townhouse for sale, a bungalow for sale, a flat for sale, or anything else, investing in property now will give you excellent long term financial gains. The secret to investing in property is a simple formula of buy low, sell high.
Cryptocurrency


Everyone has heard of cryptocurrency but how many of them make efforts to get involved in this up and coming investment opportunity? Since 2017 major global banks have backed cryptocurrency, making it one of the easiest and most secure modern investment opportunities.
There are many cryptocurrencies to choose from, each with its own special criteria. Some offer better returns while others offer better access to funds. Undoubtedly some will suit better than others, so do your research and identify one that suits your investment objectives. When considering investing in a cryptocurrency that you're not totally familiar with, perhaps like UMA, you may want to first do the proper research online to see what other people's experiences with it have been like so that you know whether or not to buy UMA (UMA kaufen oder nicht, if you're a German investor).
Fixed deposit
When it comes to investing your money the first thing you need to do is to identify your objectives. Do you want long or short term returns? How much do you want to invest? And what knowledge and experience can you bring to the process?
If you want to earn money over the long term then it's a good idea to open a Fixed Deposit account with your bank. These generally provide you with excellent interest rates and allow you to take a break at any time. What have you got to lose?
Gold
One thing that has never gone out of fashion is gold. Gold holds its value pretty well, even during times of financial crisis, and can provide you with good returns during times of plenty. You can also use your gold investments to borrow against in the form of loans.
If you don't want to invest a large sum of capital in gold, there are alternatives. You could invest a smaller sum in gold biscuits instead, or gold ornaments such as jewelry. In general, however, biscuits are better as they are easier to trade.
Blockfi account


Almost everyone is an investor, even if they don't know it. Having a bank account means you accrue interest on your funds as a reward for using the bank. Most banks, however, don't offer very much. Instead, use a Blockfi Account online. These online accounts will turn your money into an easily accessible cryptocurrency called Stablecoin that gives you an 8.6% return on your investment. That type of return is unheard of with a conventional bank and allows you to make your money work harder when sitting unused.
Online savings account
Another option for passive investment opportunities is an online savings account. These are a good alternative if you don't want to play with cryptocurrency. If you open an online savings account you will receive a far higher interest rate than you would at a conventional bank. Your return on investment will still be determined by the funds in your account and how long they sit for, however, it's still a smarter way of making your money work harder.