US$7,000 'Patrón En Lalique: Serie I' Tequila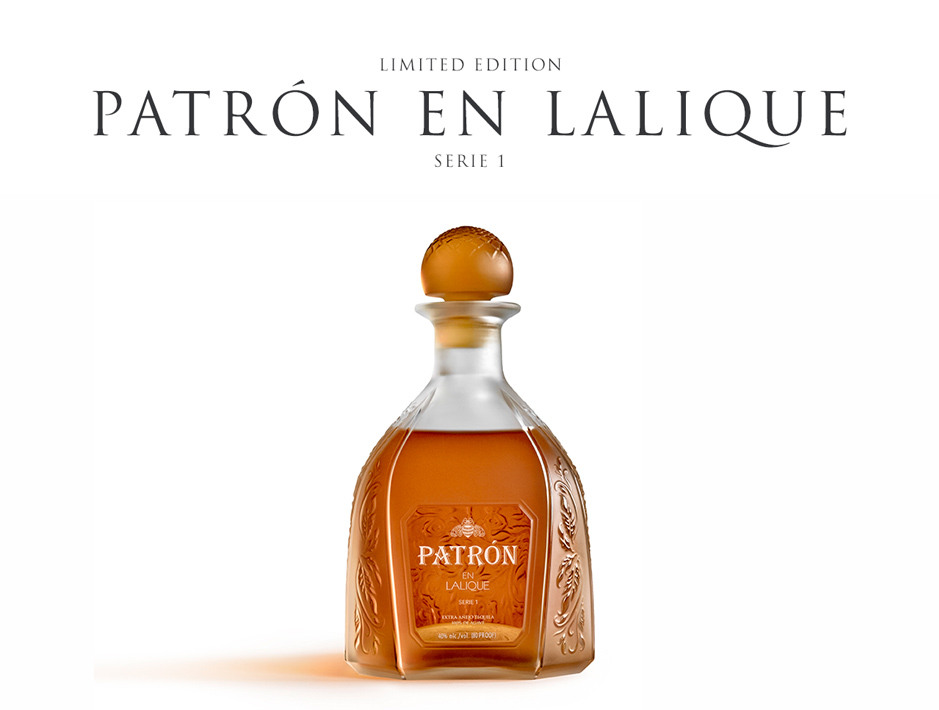 There are only 500 units of the oldest and rarest Patron En Lalique: Serie 1 available globally. Each bottle costs a whopping US$7000/AED25,000. Why? What? How? You may ask? Read more below!

Thank you House of Comms, Patrón, Le Clos and Greg Cohen for having me over! Privileged to be at the opening of the 'Middle East Launch of Patron en Lalique' and one of the first to try it!
Every bottle of Patrón is the unique and a handcrafted work of art. The exclusive extra Añejo tequila created for Serie 1 is an exceptional blend of the oldest and rarest tequilas hand-selected from Patron's barrel ageing room.
Why is it expensive?
The Design:
The design of the handmade lalique crystal bottle was inspired by Mexico's indigenous Weber Blue Agave plant (from which tequila is made). The bottle stopper is shaped to represent the heart of agave, the piña.
The individually numbered crystal decanter/bottle is housed in a handmade leather display case, elegantly adorned with gemstone detailing. A leather bound book and video that document this historic collaboration is also included.
The Process:
Begins with the finest 100% Weber Blue Agave, slow roasted in traditional brick over for more than 3 days. The agave is then crushed by a 2-ton volcanic stone wheel and roller-mill process to release its juices. After fermentation and pot still distillation, the tequila is aged for atleast 4 years in a combination of new American oak and new and used French oak barrels to achieve the right balance of agave, oak notes and color.
The Taste (most common question):
A well-balanced taste with complex notes of sweet caramel, honey, vanilla, dried fruits and nuts. The aftertaste is long lasting, strong and triggers some heat on your throat with the right amount of wood and fresh-cooked agave.
About Patrón
Tequila has been around for generations, but it wasn't until Patrón launched in 1989 that the world was introduced to ultra-premium tequila. Patrón is the brainchild of two entrepreneurs whose love of tequila and desire to create the best tequila in the world led them to the Highlands of Jalisco, Mexico. There they found a tequila industry veteran, Francisco Alcaraz and asked him to produce the most extraordinary, highest quality, 100% agave tequila possible. From that meeting… Patrón Tequila was born. 
About Patrón + Lalique
René Lalique – an artist and a craftsman, was renowned as the inventor of modern jewelry and became a master in the art of glassmaking. With every last detail crafted, inspected and signed by hand, Lalique and Patrón share a vision that tequila and crystal-making are art forms that should inspire the world over.