14 UAE Filipino influencers you have to follow!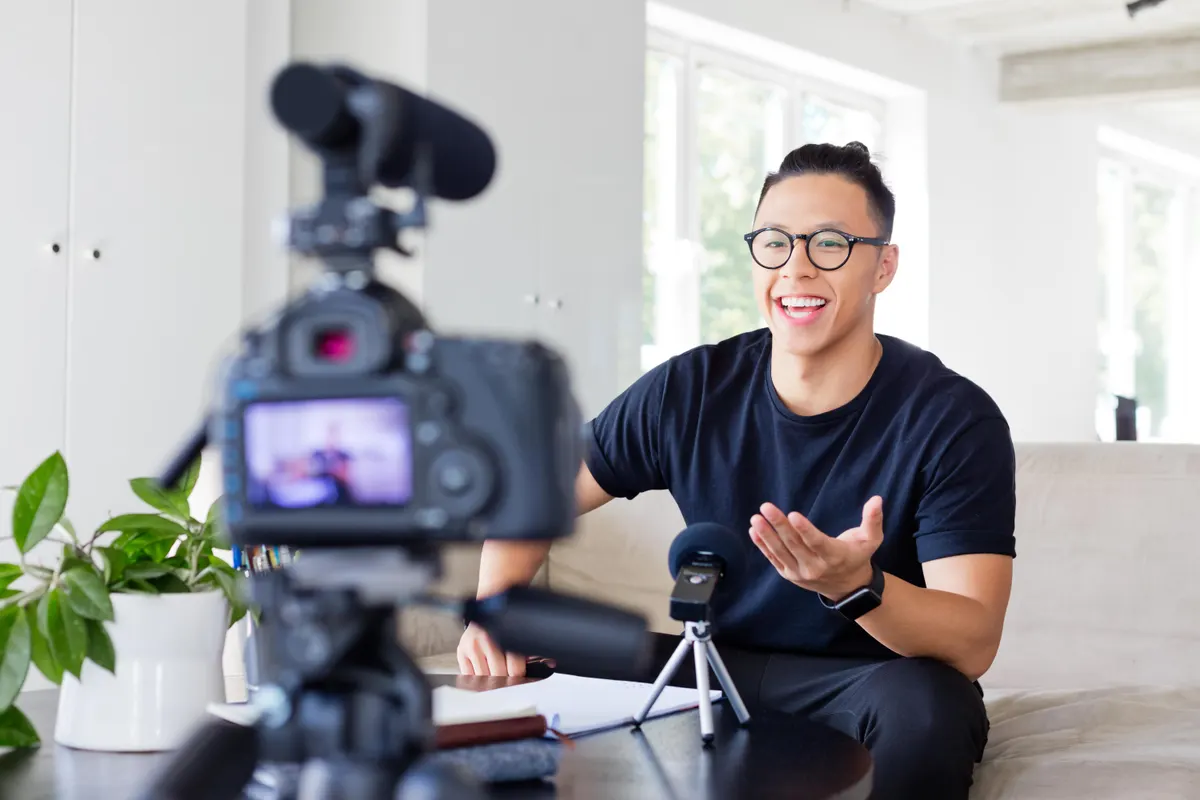 Filipino influencers/content creators/bloggers many times set the precendence for an aesthetic feed! Their talent in photography and editing are phenomenal, their feed is STUNNING and meticulously curated, thus, needless to say their effort is incredible ? Have a scroll through their feed and I'm sure you'll also be thinking "Hmmmm pretty damn flawless!"
Here are a few Filipino influencers (not in ranking order), who I personally thought deserved the recognition and extra follows ? You don't want to miss their content!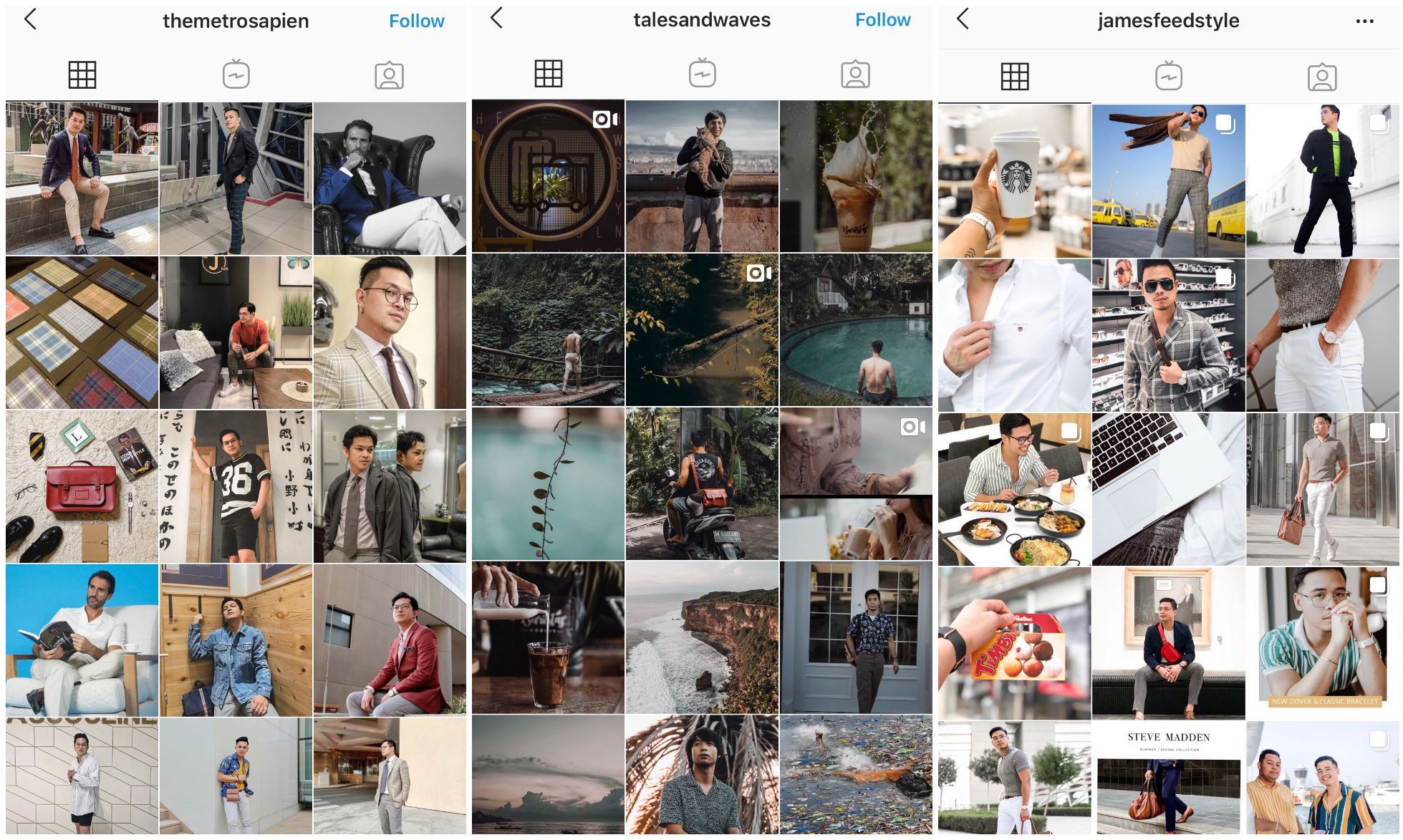 1) James Morales from @jamesfeedstyle
What makes me unique as a blogger is my love and passion for creating content while having fun at the same time. I don't settle for mediocrity and I go beyond the extra mile.
Just a glance at James Morales feed will give you an idea of how much effort goes behind each post. Strategic shots, crisp editing and stunning images of what he wears, what he eats and what he loves – his dedication towards creating great content is clear as day ?
2) Anjo Mercado from @talesandwaves
My content is a mix of my personal and work-related content. I am into nature and travels that involve a deeper story behind the melancholic images.
New life goal: To live a life as beautiful as Anjo Mercado's feed ? This talented filmmaker/photographer's feed features surreal images of nature, urban living and human life.
3) Lester Ivan from @themetrosapien
I believe that good content needs to be two E's – educational and entertaining. I focus on educating my readers/followers on improving their style and bringing out the best in them with my tips and tricks.
Lester Ivan Cabatit can always be found dressed to kill, no matter the occasion. His Instagram not only features his OOTDs but even talks about the different kinds of materials, patterns and accessories you need to complete your outfit ?
4) Nikki Carbonell from @hungrykhaleesi
I'm a hungry girl dedicated to documenting my foodie journey as creatively as possible. My goal is to portray my images through a kaleidoscope of lively colors as I seek out the most delicious dishes I could find ?
Aside from the fact that Nikki Carbonell's feed boasts stunning pictures of food that she mostly made herself (HOW?! ?), what I love the most is how personal she gets in her captions. Whether it's just ranting about the latest episode of Stranger Things, poking fun at herself, or even talking about much deeper issues, her personality shines strongly through each and every post – a very rare find!
5) Jayven from @takenbyjayven
My feed is a collage of my dreams. Each and every photo that I post is made from the heart, making sure that the four corners of my pictures are enriched with creativity. From a flat lay to a travel photo, I always want to share a bigger perspective and a wider story.
If Jayven's feed doesn't make you want to pack up your bags right now and go on an incredible adventure to a stunning country, then I don't know what will! ?
6) J M Geca @boyintsik
I always make sure I deliver photos which are always new to the eyes of my followers. Capturing everything from ingredients to the completed dish, I also show how impressive food photography can be when you're willing to get a little creative ?
If your aesthetic is stunning imagery of incredible-looking food, Jm Geca is the person to follow. Taking his food photography to the next level.
7) Abeer Acero from @lookingforabura
I believe I'm an old soul who loves to read, eat out and drink coffee. So basically, my feed is an extension of myself.
If the above image didn't make you want to immediately curl up in bed with a warm cuppa and a great book, you're lying ? If you like images that can only be described as warm and homely, featuring books, coffee, food and a whole lot of "feel good"-ness, Abeer Acero is the person to follow.
8) Alisa from @technemoda
What makes my content unique is it has a mix of everything; you can see my love for arts, design, food and personal style. I guess you can summarize me by saying that I have a creative soul. All I ever want to do is to create and let all my imagination out otherwise, all these ideas would go to waste.
Looking at Alisa's feed made my self-esteem take a massive hit – how does one look so cool wearing just a plain black dress with a pair of glasses?! ? Using her Instagram as an outlet so share her personal style and all the things that she loves.
9) Nina Carpio from @smilelikenina
I'm a fashion and beauty influencer and YouTuber. I do makeup tutorials, skincare reviews and fashion lookbooks.
The stunning Nina Carpio identifies as a #GirlBoss, and we agree! ? Confident, intelligent and just all-round fabulous – this is one girl to look out for.
10) Faith Rodriguez from @thelookbureau
Faith Rodriguez is a web professional from 9 to 6, a globetrotter 22 calendar days a year, and for all of 365, editor and author of The Look Bureau. Her blog started on the backbone of fashion, a virtual scrapbook of looks for work, play and travel. It has since evolved into a journal of wanderlust pursuits, stylish lifestyle experiences, and snippets of life as a mom, through photography and storytelling ?
11) Ashley Sylvester from @ashley_dxb
Most of my dishes are inspired by my travels and my undeniable passion for most types of food! I love creating wholesome recipes and capturing imagery in a more simplistic and homey way.
Imagine eating food you'd normally see at a restaurant, except that it's cooked at home and looks and tastes FAR BETTER than the ones you'll ever get at a restaurant… If that sounds confusing, take a look at Ashley's feed and you'll know what I'm talking about! ?
12) Corbie Gonzaga from @corbieeats
Corbie Gonzaga is not your cliche Dubai blogger, there really isn't a category or label that defines him. Expect to find all things food, fashion, travel, makeup and skincare here ?
13) Patrick Caldito from @thatguynamedpatrick
Patrick Caldito possesses the insane ability to make anything, even an ordinary watch, look stunning through his photography! Following a minimalistic approach, his feed is literal goals ?
14) Herald from @heraldherrera 
Oh if only we could see the world through Herrald's eyes ? Follow him for some absolutely stunning, scenic photography that will make you want to quit your job right now and just travel the world!
---
Who are your favorite bloggers? Comment below!