Ferrero Cupcakes Recipe by Naomi D'Souza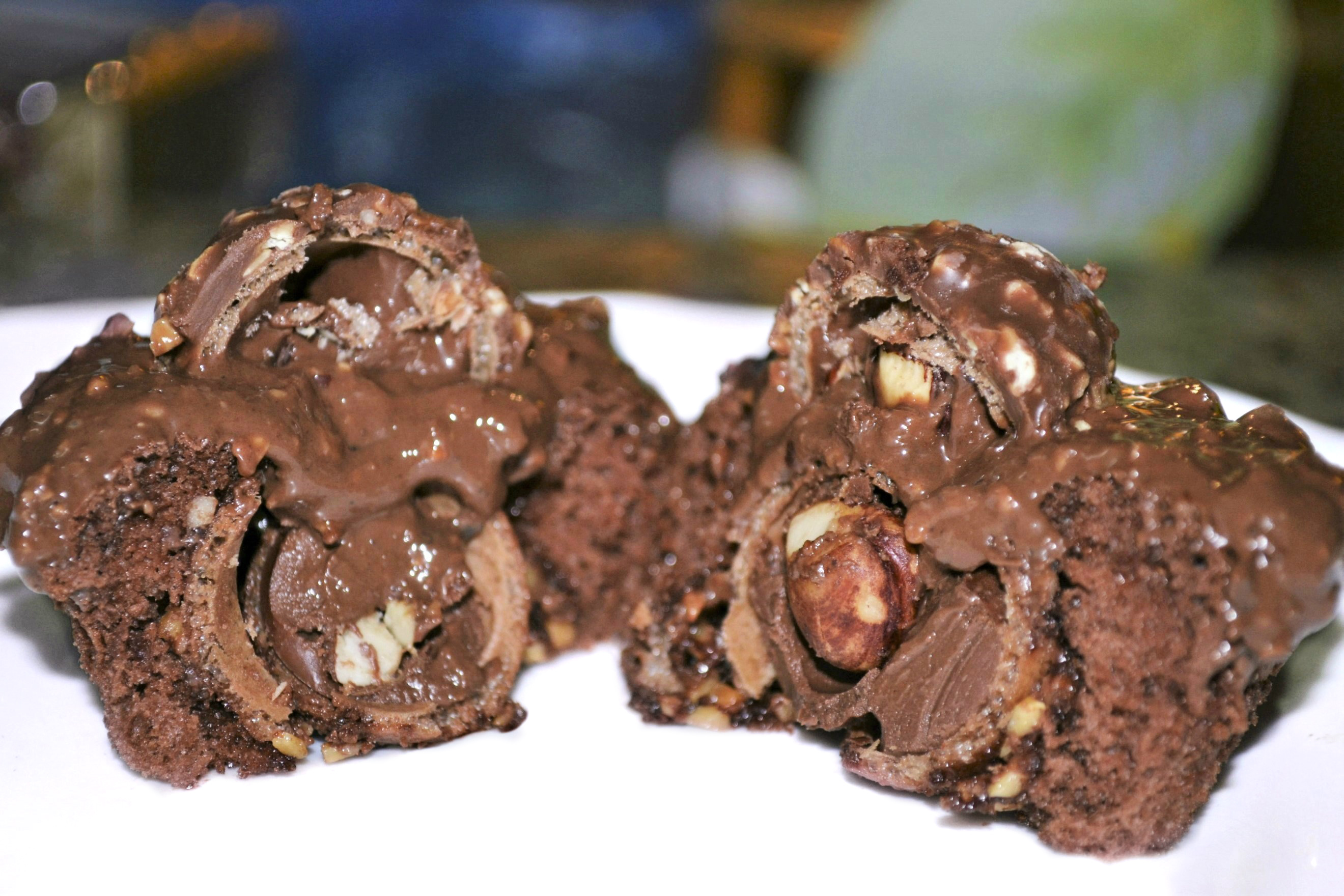 My Recipe that got published in Khaleej Times ❤️
Summary
Feeds: 6
Prep Time: Approximately 45 minutes
Ingredients
1. 1 box of betty crocker 'chocolate cake' ready mix
2. 1 cupcake tray (mine has 6 cupcake indentations)
3. 12 Ferrero Rocher Chocolates
4. Handful of crushed hazelnuts (not ground hazelnuts)
5. Jar of Nutella
Method
This is my all-time favourite and the simplest dessert I created!
1. Prepare the Betty Crocker mix as instructed behind the box
2. Fill the cupcake liner half way through with the chocolate mix
3. Add a Ferrero chocolate at the center
4. Add only 1 tablespoon of the chocolate mix above the Ferrero chocolate (if you add more of the mix the chocolate may get burnt due to the heat)
5. Bake it in the over as instructed behind the box
6. Icing: while your cupcakes are baking, sauté the crushed hazelnuts followed by mixing it with half a cup of Nutella.
7. After your cupcakes are out of the oven, leave it to rest for 10 minutes.
8. Pipe or smear as much icing on top of the cupcakes. Once completed top it with another Ferrero chocolate!
The same can be done with Reese's peanut butter cups, Oreos or even snickers chocolate bars!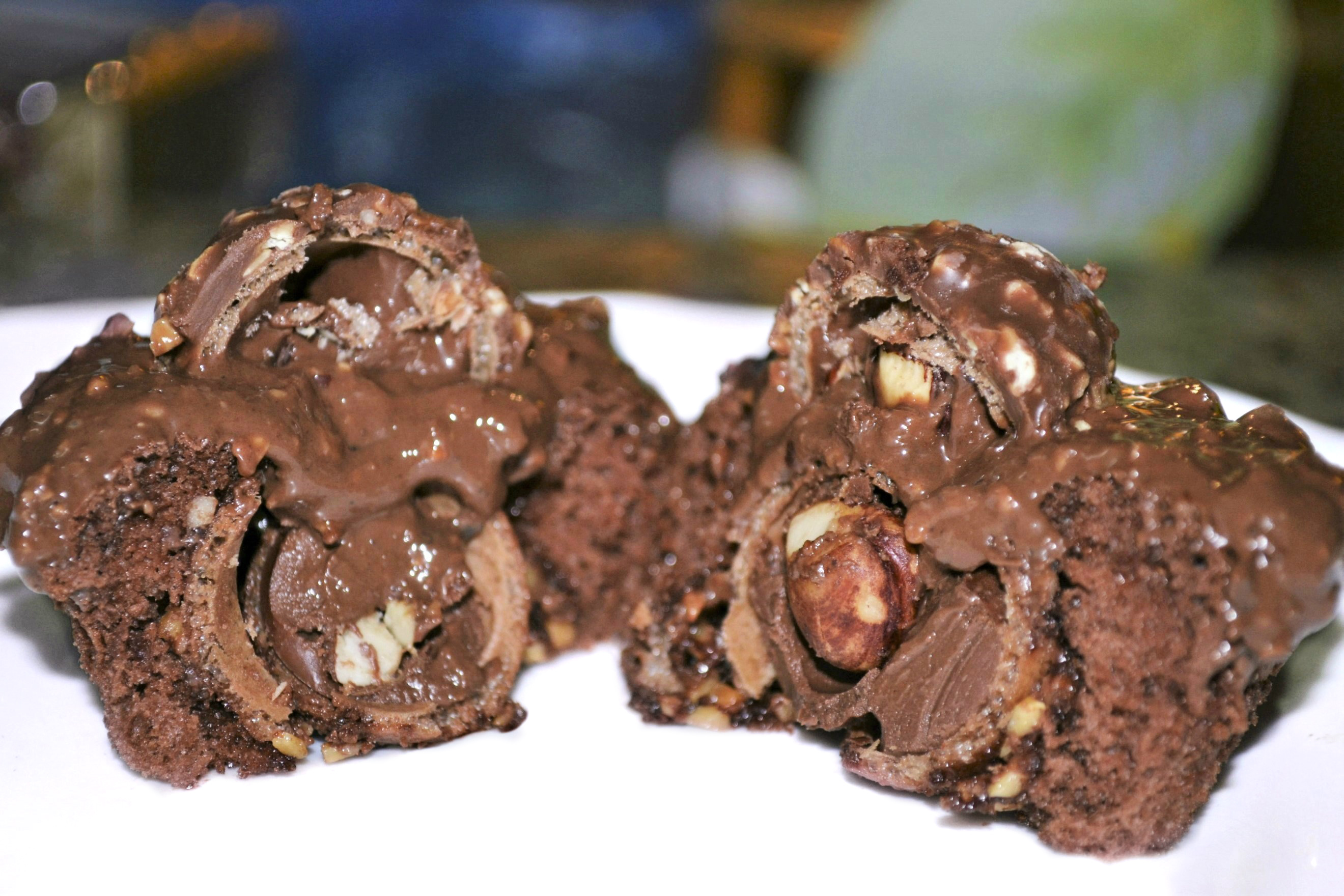 Enjoy! ❤️