Retail becomes E-tail: E-commerce in the UAE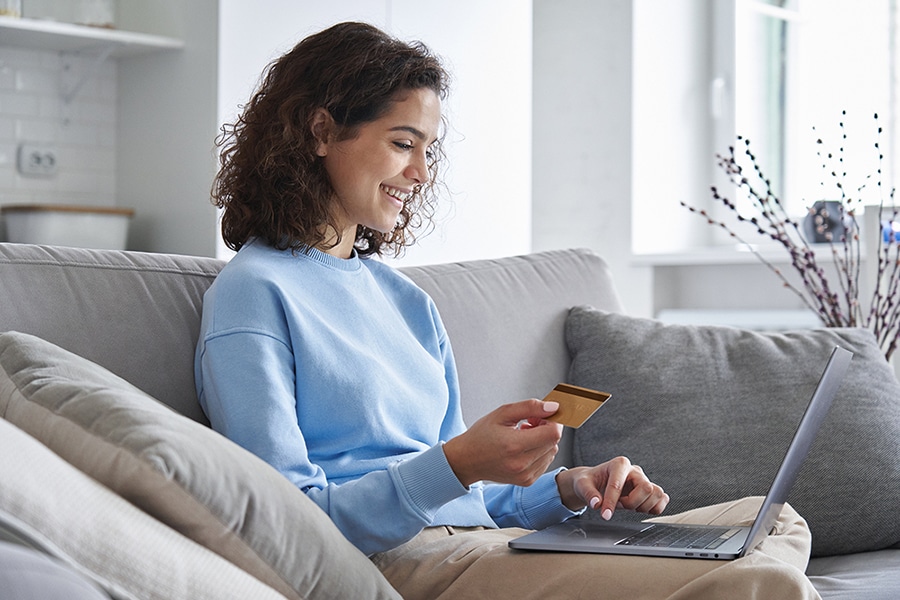 With technology being the cornerstone of our lifestyle, we, well and truly, are living in the age of tech and gadgets! Our lives are now dependent on one gadget or the other for smooth functioning and optimizing our productivity.
Technological advancements have changed the way we interact with people and our surroundings. Gone are the days when communication from one country to another took days to arrive. Now, with a tap on our mobiles, we can connect to friends and family, thousands of kilometers away, thanks to new-age technology. Staying up-to-date with the latest gadgets and tech is now imperative.
Changing trends in retail: The rise of E-commerce
With our lifestyle and habits changing and adapting to this ever-increasing importance of tech and gadgets, shopping and retail is one area which has been well and truly revolutionized. Gone are the days when shopping entailed running from one store to another hoping to get what we need.
In this age of e-commerce- retail is done online by platforms that stock and sell products from across dozens of categories. From the latest smartphone models to the snazziest of laptops, everything you need to stay abreast with the current technological trends can be found on various online platforms. Some online businesses will even turn to resources such as magento development software and others like it to help them expand on their platform. In addition to software support, delivery services can also play a crucial role in escalating a business towards a global stage. It might not be possible several years before to get a product from any part of the world to your doorstep within a few days. With the e-commerce industry taking giant leaps forward, it can be done by using drop shipping companies like Appscenic (https://appscenic.com/) that can give us the luxury to get our favorite items from the farthest of the places.
Online shopping sweeps the UAE
Just like the rest of the world, the UAE is also witnessing the e-commerce revolution, with numerous e-tailers popping up to cater to the demands of an increasingly tech-savvy population. Providing thousands of products from dozens of brands, they allow people to shop from the convenience of their mobile devices, and have the product delivered at their doorstep. Moreover, with selling websites like Amazon, eBay, Shopify, etc., retail companies can now easily register themselves and convert their stores into online businesses. The only issue that some may worry about is online fraud which can cause heavy losses to a business. But now there are various solutions for fraud prevention as well; for instance, one can find and employ a Shopify fraud prevention app to ensure all their business and customer transactions are safe. Such new technologies and software can help to upgrade a business and improve revenue generation.
Furthermore, new entrepreneurs as well as existing players in retail are looking at catching up with the latest trends. They may be doing ample research on the different ways to popularize an e-commerce business-including research on how to find dropshipping products to cater to consumer needs-to bring this new paradigm of shopping to the mainstream. We shall now see two key players in the UAE in this sector:
– Centrepoint: Among the bigwigs of the Middle-Eastern e-commerce industry, Centrepoint is a firm favourite among netizens in the region. We look at some of its services and operations:
Launched in Kuwait in 2005, the brand now operates almost 150 stores across the Middle East and North Africa
It is a convergence of major retail outlets of its parent group, under a single roof
Centrepoint features some of the biggest and best-known brands in the region and from across the world
All major shopping and lifestyle categories are offered.
Individual retail brands like Lifestyle, Shoemart, Baby Express and Splash are featured exclusively.
Incentives like Centrepoint Promo Codes are provided to add extra savings to purchases.
– Noon.com: A local home-grown e-commerce player, Noon is a one-stop solution to all your shopping requirements across all lifestyle categories. We now have a closer look at its profile and operations:
It is a multi-billion-dollar e-commerce venture backed by the heavyweights of the region.
Noon aims to provide world-class e-commerce solutions in the Emirates and the kingdom of Saudi Arabia
Shoppers can shop for a plethora of offerings in beauty, fashion, clothing, electronics and all other relevant lifestyle categories on Noon
Some of the biggest brands featured on Noon include Nike, Apple, Sony, Samsung, Microsoft, L'Oréal Paris, and Gillette
Savings and big discounts are provided thanks to discounts made available via Noon Coupon Code.
As seen from above, these two home-grown brands have stepped up to cater to the e-commerce demand in the region. With world-class offerings from the biggest brands, and custom offerings from local manufacturers, all your shopping needs are satisfied by these two platforms. With a host of services like same-day and one-day delivery and no delivery fee, shopping is now more convenient than ever.