16 best puppy-friendly cafes & restaurants in Dubai!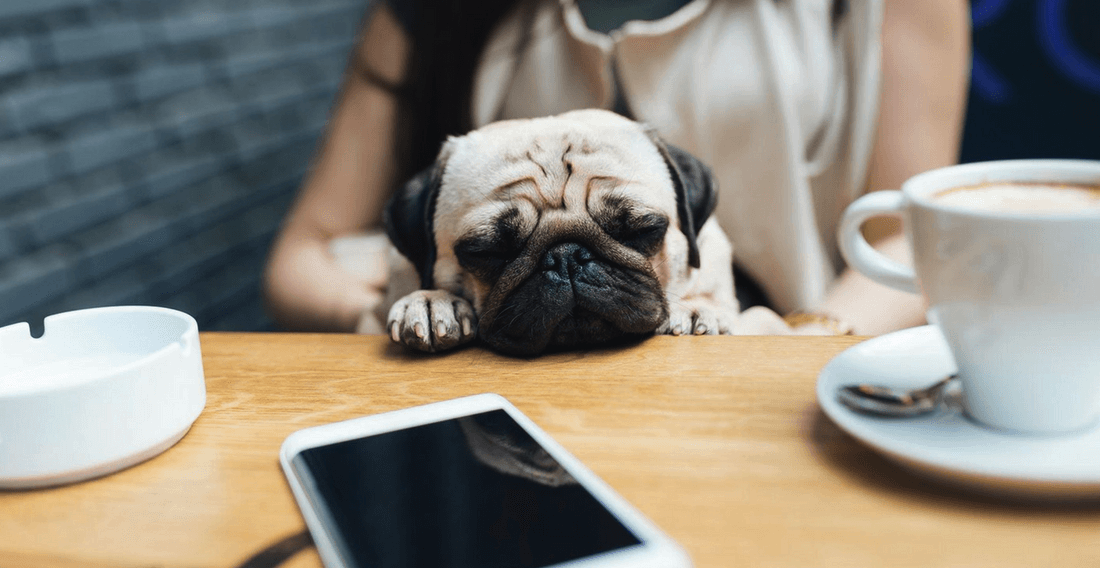 We can all agree that we go through a mini heartbreak each time we have to leave our pup at home to step out with friends and family ?? Even after a long week, it's difficult to pick between spending time with your dog or going out for a bite and catching up with pals.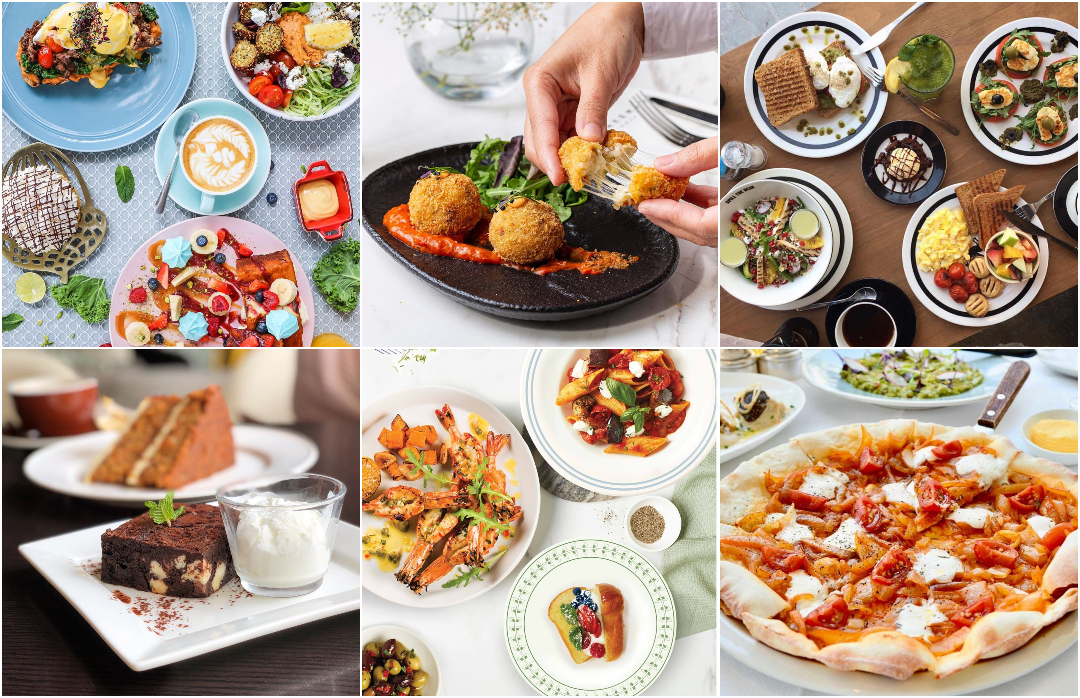 So, when the concept of puppy-friendly spots surfaced a few years ago, dog lovers around the world rejoiced! It just made perfect sense – an open area to play with your pup, while spending time with your loved ones as well ? The menu generally has dog-suitable food, along with catering to our own needs too. If you adore the fact that you can now hit places with your dog, here are some of the best ones in Dubai!
1. Arrows and Sparrows Café
Location: Building 4, Emaar Business Park, The Greens, Dubai
Cost for two: AED 170
Cuisine: Café food, Australian
What to eat: Check out their delicious and wholesome options of avocado and toast (AED 44 to 49), acai bowls (AED 39 to 50), big brekkie board (AED 58), pulled beef burger (AED 46) and milkshakes & smoothies.
Why get your dog here: Situated in a naturally serene area like The Greens, your pup will love the fresh air to play around even if you get busy with your reading or catching up with friends. The ambiance is beautiful, quiet and perfect for breakfast or evening tea.
2. The Lime Tree Café and Kitchen
Location: Jumeirah 1, Al Quoz, Al Safa and The Springs Souk
Cost for two: AED 150
Cuisine: Healthy Food, Bakery and Café
What to eat: Check out the toast with in-house preserve combo (AED 20), The Nourish Bowl (AED 42), Zaatar Roasted Mushrooms (AED 15), Immunity Juice (AED 28) and Raspberry and Lime Smoothie (AED 30).
Why get your dog here: The Lime Tree Café is known for its amazing and fresh food, however, for your four-legged friend, coming here can be an amazing treat! The place has super-friendly staff, a serene atmosphere and is perfect for a break for just the two of you. They also offer water bowls and a shaded seating area.
3. The Duck Hook
Location: Dubai Hills Golf Club, Dubai Hills, Dubai
Cost for two: AED 425
Cuisine: British
What to eat: Check out the Chicken Tikka Bites (AED 60), Atlantic Prawn Cocktail (AED 60), The Mighty Duck Burger (AED 95), The Elton Mess (AED 45), In the Rough Cocktail (AED 60) and The Fairway Mocktail (AED 25)
Why get your dog here: If you want to have a nice dinner, instead of going to a café, then this one lets you do that while your pet keeps you company! This country pub is excellent for those who love sports, and allows your dog to get their share of fresh air and a good run, thanks to the excellent location complete with soft grass.
4. Socialicious
Location: Condor Castle Residence, Jumeirah Village 2, Dubai
Cost for two: AED 135
Cuisine: Asian, Café
What to eat: With an Asian inspired fare, this café has some amazing stuff on the menu. Make sure you try the Asian Inspired Salmon Tartare (AED 36), Beef Rendang (AED 48), Shitake Mushroom Bao (AED 30), Tempura Brownie (AED 28)
Why get your dog here: Perfect to grab a wholesome dinner or a quick lunch, while also getting some quality time with your pup. It has a relaxed ambiance, and the quiet area of JVC also lets you take them on a stroll after a good meal.
5. Spill the Bean
Location: Arabian Ranches, Mira Town Center, Jumeirah 3
Cost for two: AED 110
Cuisine: Café
What to eat: An excellent place for breakfast, check out the Mama's Egg Sandwich (AED 38), Croissant BLT (AED 40), Whole Wheat Almond Pancakes (AED 38), Peanut Butter Pie (AED 27) and Turkish Coffee (AED 22).
Why get your dog here: Spill the Bean has three branches at convenient locations, making it east to visit wherever you are. This is the perfect spot to catch up on some reading (they offer books at their café too), while your dog lazes around. It also makes an ideal visit for a weekday morning to grab coffee and enjoy some time with your pup before rushing to work.
6. Bakemart Gourmet
Location: Al Karama, Qusais, Al Barsha, Umm Sequim and Dubai Media City
Cost for two: AED 150
Cuisine: Bakery, European
What to eat: Their extensive range of fresh and made-to-order pastries and gateaux is worth checking out! The Mango Mousse Cake (AED 120), Calypso (AED 149), Strawberry Cheesecake (AED 149) and Honey Cake (AED 116) will not disappoint.
Why get your dog here: For those who did not know, this popular cake place is dog-friendly too! So, the next time you can't figure out where to go, come here with your pup. Sip some coffee, have a slice of cake and spend a relaxed evening!
7. Bert's Café
Location: The Greens, Business Bay and IMPZ
Cost for two: AED 170
Cuisine: Healthy food, Italian
What to eat: With delicious options for a healthy breakfast or lunch, you can come here for some fantastic Italian options. Try the French Lamb Cutlets (AED 52), Mushroom Risotto (AED 48), Ginger Beef Salad (AED 42), Beef Lasagna (AED 52), and a fantastic selection of homemade crepes (AED 38 to 48).
Why get your dog here: A true hidden gem, you will love this one whether you love spending time by yourself, or with a group of pals! Get your furry friend(s) along and it will be a delightful experience. The place has a wide selection of books to keep you occupied on a lazy weekend.
8. Carluccios
Location: Marina Mall, City Center Mirdif, Arabian Ranches, Dubai Mall and Emirates Hills
Cost for two: AED 265
Cuisine: Italian
What to eat: A hot favourite when it comes to Italian fare! If you plan to visit Carluccios, don't forget to try the Bocconcini Caprese (AED 24), Beef Rib Stew (AED 32), Spaghetti Carbonara (AED 64), Diavola Pizza (AED 69) and Affogato (AED 37).
Why get your dog here: Well, Carluccios is now dog-friendly and there's no better news for those who hit this place for a scrumptious Sunday brunch! It's important to know that not all of their branches welcome dogs, so make sure to call them before you go.
9. The Cycle Bistro
Location: Inside The Cycle Hub, Dubai Autodrome, Motor City, Dubai
Cost for two: AED 200
Cuisine: Healthy food, Café
What to eat: This one is Dubai's first Paleo restaurant and known to use quality ingredients in everything they cook. Try their Coconut and Sago Porridge (AED 38), Pure Beauty Chia Pudding (AED 55), Bone Broth (AED 35), Vegan Biryani (58) and The Sea Girl (AED 72) among other popular choices.
Why get your dog here: With the amazing vibes and friendly staff at Cycle Bistro, it wouldn't be fair to not get your dog here so they enjoy it too! The fantastic little café is the best way to make your dog a part of your next brunch or breakfast outing.
10. Life'n One
Location: Behind Jumeirah Centre, Street 27 B, Jumeirah 1, Dubai
Cost for two: AED 190
Cuisine: Café, Salads, Healthy Food
What to eat: The Sharing and Caring Platter (AED 49), Superfood Salad (AED 52), Oriental Bowl (AED 52), Eggless Omelette (AED 53), and Sweet Plantain with Cheese (AED 30) are some delicious options to try.
Why get your dog here: With quaint corners, greenery and food that will blow your mind, there's no reason to skip Life'n One! Bring your dog here, and they will love the fresh air, while you get your morning coffee or have a hearty breakfast. Come here when you're not in a rush so you can really soak in the happy vibes.
11. La Serre – Vida Downtown Dubai
Location: The Old Town, Downtown Dubai, Dubai
Cost for two: AED 835
Cuisine: French
What to eat: With a place as stunning as this one, you are sure to be spoilt with choices! Check out the Grilled Sea bass (AED 195), Prawn Risotto with Mint (AED 145), Lobster Linguine (AED 195), Beef Tartar (AED 75), Buratta with Tomatoes (AED 95) and Crème Brulee (AED 60).
Why get your dog here: Definitely a place in the lap of luxury, this one is perfect for any occasion or celebration. When you do that, make sure you also get your pup along for a treat! With fabulous views of the Burj, this one is not to be missed.
12. Single Fin
Location: Surf House Dubai, Near Emarat Petrol Station, Al Soon Street, Umm Suqeim, Dubai
Cost for two: AED 150
Cuisine: International, café
What to eat: The French press specialty coffee (AED 18-25), Mango Dream Smoothie (AED 32), Rush Hour Berry Iced Tea (AED 23), Avo and Eggs (AED 41) and Sunrise Waffles (AED 38) are some of the top picks at Single Fin.
Why get your dog here: This new café has a refreshing menu, but the best part is your dog will adore the open ambiance, which gives him plenty of space to catch some sun. The place is not crowded and has some great games as well.
13. Lowe
Location: KOA Canvas, Wadi Al Safa 3, Al Barari, Dubai
Cost for two: AED 225
Cuisine: Contemporary
What to eat: Great for any meal, and while you're here, checking out their unique options is a must! Try the Crumpets with Butter and Honey (AED 24), Devilled Mushrooms on Toast (AED 55), Grilled Lobster Sandwich (AED 125), Whole Roasted Market Fish (AED 110), Kombucha (AED 16 – 18) and more.
Why get your dog here: The place has a refined ambiance and is a great way to enjoy a meal with your family. Your pup will love it because of the simple décor, serenity of the place and its natural charm.
14. Chicago Meatpackers
Location: Ground Floor, Zone B, The Pointe, Palm Jumeirah, Dubai
Cost for two: AED 425
Cuisine: American, Grill, Burgers and Steak
What to eat: Don't forget to try out their juicy meat dishes while you're here. Their best-sellers include Bacon x Egg Burger (AED 89), Carpaccio (AED 64), Tempura Mushrooms (AED 38), Fried Chicken Burger (AED 79) and Hot Fudge Sundae (AED 44).
Why get your dog here: While you are gorging on the delicious meat offerings, let your pup have his share of fun at this super-fun pet-friendly restaurant. The place has a chilled-out ambiance and the open areas are a great way to let your pups get some sun.
15. The Hamptons Cafe
Location: Umm Suqeim, Emirates Hills and Arabian Ranches
Cost for two: AED 240
Cuisine: Mediterranean, Café
What to eat: This terrific café is the best place for brunch, desserts and a late-lunch too, thanks to the variety of lovely dishes that are served here. Make sure you try The Hamptons Tostada (AED 94), Traditional Greek Eggs (AED 61), Pea Garden Salad (AED 73), Salmon Broccoli (AED 125) and Buttermilk Chicken (AED 94) among other choices.
Why get your dog here: This terrific place has a lovely ambiance that makes it a fun spot to chill with your dog. Come here for a lazy Friday brunch, with your pals or by yourself and your dog. The outside area is great for some strolls.
16. Just Vegan Jumeirah
View this post on Instagram

Location: Villa 575, Jumeirah Road, Umm Suqeim 1, Dubai
Cost for two: AED 200
Cuisine: International, Vegan
What to eat: You wouldn't believe the food is vegan! While you're here, be sure to check out their vegan pancakes, truffle Mac and cheese, and red hot flowerets. Killer food without any killing!?️
Why get your dog here: Grab a seat and settle down at this stylish and elegant animal-loving hub with a hearty, wholesome vegan meal and your furry friend by your side. While all the offerings are plant-based, the restaurant has created dishes that will be loved by vegans and omnivores alike.
The cozy, luxe, and inviting vibe of the restaurant adds to the several reasons why you and your pet will love this animal (and Instagram) friendly diner!  ??
Don't forget to carry some treats for your pup whenever you are heading to a dog-café ? While some places offer a menu for your fur friends, some might not. It's also a great idea to get them to gel with other dogs, explore different surroundings and get an experience outside of your home ?
---
Written and Researched by Nikeeta J