A Guide to Dubai Hills Estate Rental Trends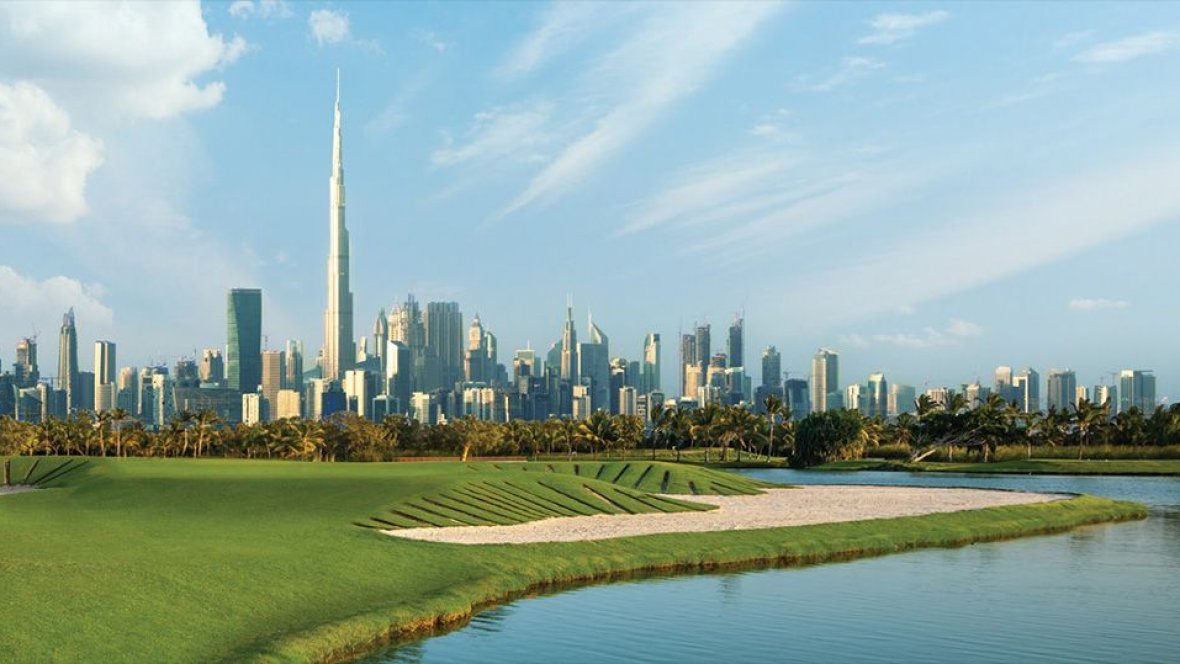 Living in Dubai is a dream of many, especially spending your life in a gated, luxurious community. Dubai Hills Estate is one of the most known and happening gated communities of Dubai.
Crafted across the 18-hold golf course, Dubai Hills Estate is an elite community that delivers the highest comfort, convenience, and integration. Moreover, the neighborhood of the Dubai Hills Estate provides an enchanting and supreme view. Not to mention, the locality of this community brings investors and tenants.
If you are also interested in making your nest in Dubai Hills Estate, you must look at all amenities across villas and apartments. Let's explore everything that you need to know about renting the villas and apartments at Dubai Hills Estate.
Why rent a home in Dubai Hills Estate?
Dubai Hills Estate is one of the most active communities of Dubai. It is also located closer to Muhammad Bin Rashid City, which is indeed a beneficial factor for many people. Moreover, this community is known to be luxurious, family-friendly, and aesthetically beautiful.
Situated on the main Al Khail Road, it provides easy access to the main attractions of Dubai. Downtown Dubai and Dubai Marina are also close to Dubai Hills Estate, and the residential units give an optimistic view. The units are designed in an eco-friendly manner with the purpose of sustainability and growing life goals.
Wish to stay away from the hustle-bustle of the city? The sub-communities and villas of Dubai Hills Estate are the answers to all your searches! After the chaos of work, enjoy a serene and calming lifestyle; Dubai Hills Estate is indeed the right place. With multiple reputed and renowned schools in the vicinity like GEMS, Wellington Academy, Al Khail, and New Millennium, there are also a lot of options in terms of academics.
Most importantly, the family-friendly touch is an essential aspect of Dubai Hills Estate and adds value to the overall concept of the community. Its walkways, playgrounds, and abundance of green spaces make life even more beautiful.
Park Heights
Park Heights gives a fantastic view of the Burj Khalifa and DD, with the added benefit of an easy commute to the central districts. Located near the entrance of the development, the overall commute to the main area is much easier. Moreover, the Dubai International Airport is also less than 20 minutes away by car!
There are countless amenities available in Park Heights, such as gyms, infinity-edge pools, temperature-control pools, restaurants, cafes, etc. One can choose between 1-3 bedroom flats with spacious units.
Park Point
Park Point is another good option and comes with a lot of recreational facilities as well. There is a swimming pool; a playground in the main building. Moreover, it is near Al Khail road, which makes DD and other landmarks closer. The apartments in Park Point are ideal for small families.
Best areas with villas for rent in Dubai Hills Estate
The villas of Dubai Hills Estate are filled with bliss and beauty. The sub-communities of Maple and Sidra Villas are extremely popular for prominent families who prefer private outdoor spaces. Let's explore the best areas with villas for rent in Dubai Hills Estate!
1. Sidra Villas
The Sidra Villas is indeed a popular and happening area with villas for rent in Dubai Hills Estate. There are three phases of Sidra villas, full of state-of-the-art fittings and modern amenities.
2. Maple Villas
Maple Villas is also divided into three sub-communities. All of the phases have swimming pools, cycling tracks, sports courts, and other facilities. They also offer semi-detached homes perfect for bigger families!
3. Fairways Vista
If unparalleled views and ultimate luxury is your main buying element, Fairways Vistas is the perfect location for you. There are ample green spaces, a family-friendly neighborhood that offers uncountable facilities and recreational activities. Sports court, swimming pool, health club and playground for kids are also available.

Frequently Asked Questions
Q. What is Dubai Hills? 
Dubai Hills Estate is a community spread over 2700 acres of Land. It is located near Al Khail Road and Al Barsha south. An ideal community for both buyers and tenants who want to have easy access to the city and other parts of the Emirate.
Q. What are the options for entertainment facilities in Dubai Hills Estate?
Dubai Hills Estate is a family-friendly community that provides options for a lot of recreational activities. The residents can also play golf and other sports at the clubs. Moreover, the Dubail Hills Malls give access to house cinemas, cafes, and retail outlets.
Q. What are the other communities in Dubai Hills Estate?
All the known and popular communities of Dubai Hills Estate are mentioned above. However, Park Ridge, Golf Ville, Club Villas, Golf Groover, and Parkways are other communities at Dubai Hills Estate.