Top 5 Chocolate Shots in Dubai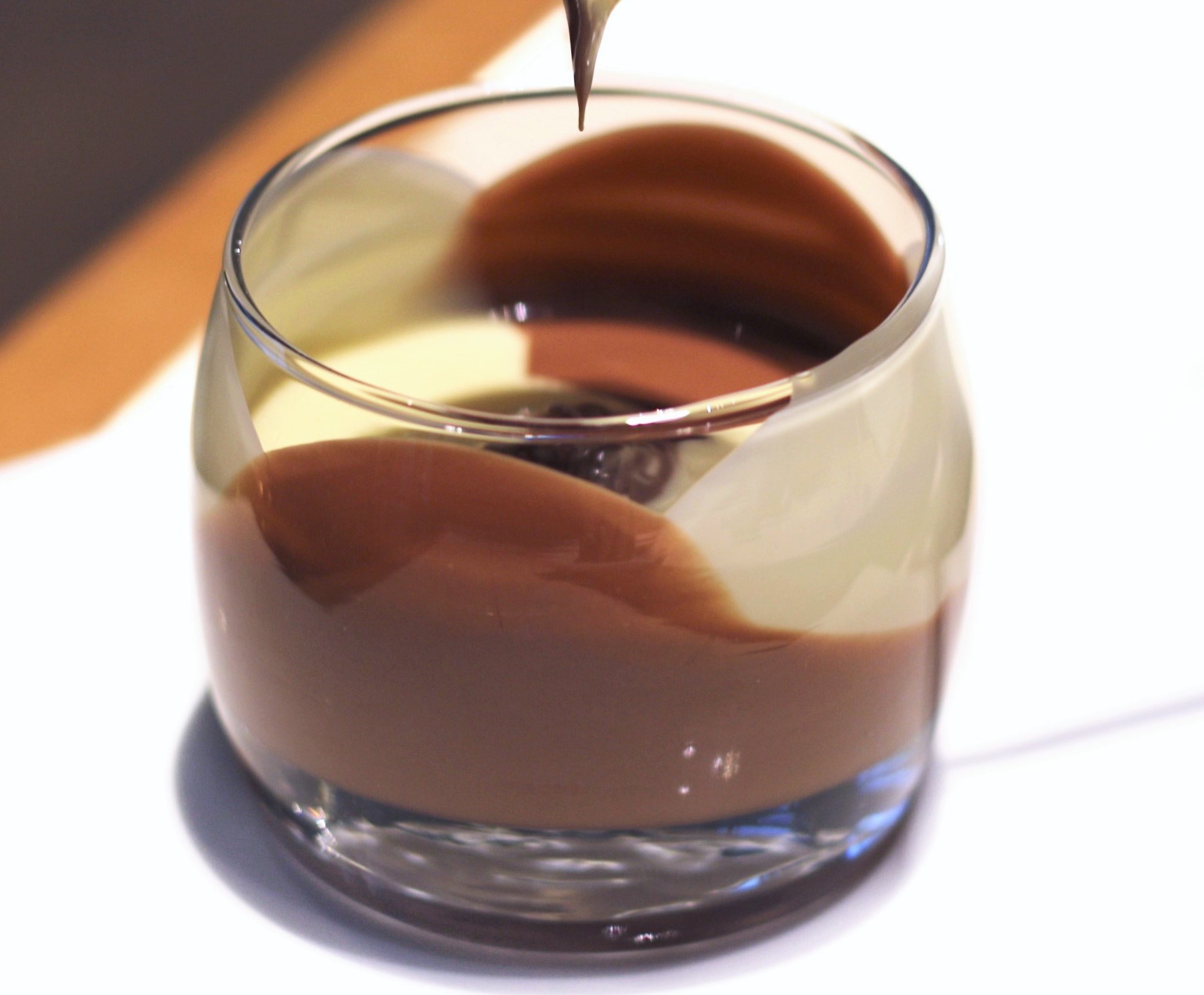 By now you guys probably know I've tried SEVERAL chocolate shots, below are my Favourites (not in ranking order) 😉

Please Note: All the shots below are very rich and thick in consistency!
Name – Cioccolato Fuso Bigusto
Cost – AED20
N's Comment – CRAZY Brilliant! I get my Fuso Bigusto with Milk Chocolate and White Chocolate. One of the best combinations and the chocolate is super overpowering 😀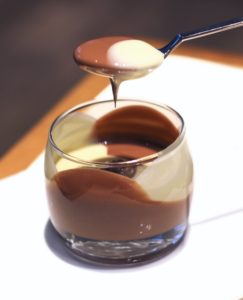 Name – Milk Chocolate Shot in a cone
Cost – AED12
N's Comment – The taste of this chocolate is different (& amazing) from the one above. How amazing is it to have a shot from a mini cone that you can eat immediately 😉 ? This is always something I run to, to get a quick chocolate fix between a very stressful diet or werk day! 😆 Quantity is perfect for the price you pay.
2. Vintage Chocolate Lounge
Name – Plain Classic Shot
Cost – AED15 (+AED2 for spices)
N's Comment – Naomi doesn't like any hindrance between chocolate and her. Thus, she doesn't prefer any spices with the shot! Classic is the best, believe her 😉
3. Dip n Dip
Name – Chocolate Tasters
Cost – AED40 for 3 (Milk, Dark and White Chocolate Shots)
N's Comment – THREE Shots for AED40? JACKPOTT. The aftermath? You'll be quite high if you have all of em on your own 😉
Name – Milk Chocolate Shot
Cost – AED23
N's Comment – Quantity is a bit too less but after indulging in this heavenly dessert you may want to call the Gym Gods for helping you get up your seat.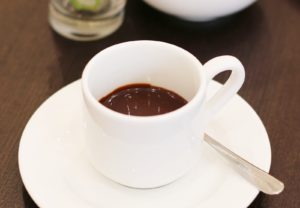 5. Godiva 
Name – Chocolate Shot
Cost – AED35
N's Comment – Quantity is little but taste is GRREATTT!!! You'll only be wanting for more. If only they had a buy 2 get 1 free! 😆