Blog Writing Tools: 15 Killer Ways for a Better Blog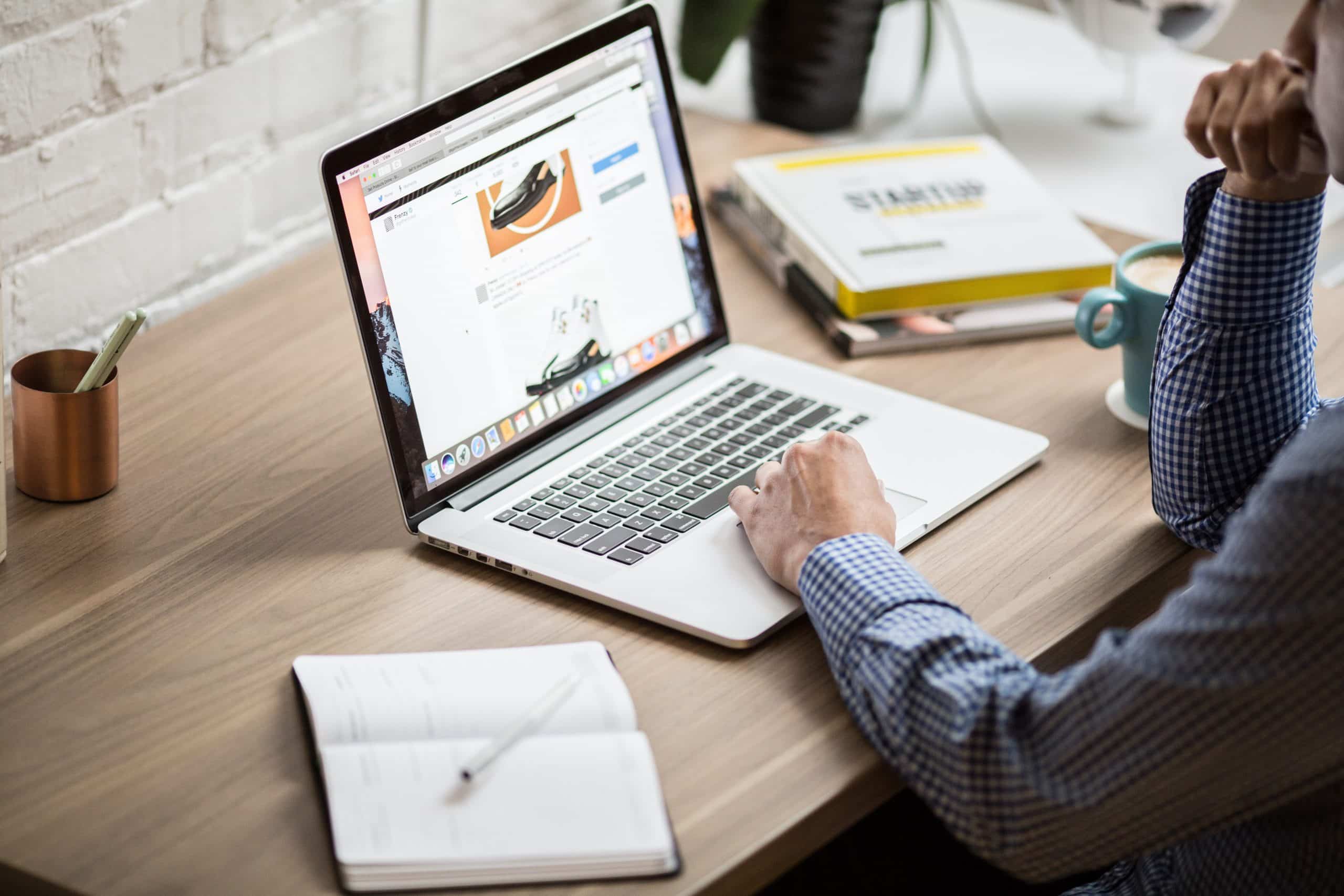 Want to start blogging but don't know where to begin? Or just want to step up your blogging game? Whatever be the case, blog writing tools, when used properly, can make your writing journey so much easier.
Here's a list of 15 killer blog writing tools that can help you churn out high-quality blogs quickly and efficiently! I've tried and tested all of them personally, so don't be intimidated by their fancy names; the user interfaces are almost too simple to be true. ÄŸŸ ¤ ©
If you're a newbie blogger wanting to drive traffic to your blog, you're probably familiar with guest posting. Guest posting involves writing blogs for other websites, often without remuneration, in order to reach out to their pool of readers or a link back to your website. If you want to identify which websites have a higher reach or readership, be sure to use the MozBar Chrome extension. It can show you the Page Authority (PA) as well as Domain Authority (DA) of a website!
Developed by the "SEO King" Neil Patel, Ubersuggest is an incredibly easy-to-use keyword research tool. It generates keyword ideas for your blogs and helps get them ranked on Google. You can access the search volume for each keyword as well as the SEO difficulty (how difficult it would be to rank for that keyword on google). Along with keyword metrics, Ubersuggest will also display high-ranking blogs for the same keyword, so you can get an idea of the format and type of article you should be writing. However, if you are a beginner and have no clue about keyword optimization, it might be better to consult a freelance SEO consultant who can do it for you. These professionals have more information and resources to get you the required results.
I'm not going to lie to you, I used to have no idea what HubSpot was. Then I started to Read More about the software and was blown away by its possibilities. From marketing integration to boosting ROI to tonnes of free resources for marketers and bloggers to use. One of those free resources you can use is a blog idea generator that can help you out whenever you're feeling uninspired.
How to catch readers' attention before they even start reading your article? Frame an attractive blog title that will make readers automatically click on your link! Hubspot is one such tool that helps you generate unique titles for blog articles. A week's worth of ideas is just a click away, and an entire YEARS' worth (yes, you heard that right) of blog title ideas is just a short form away.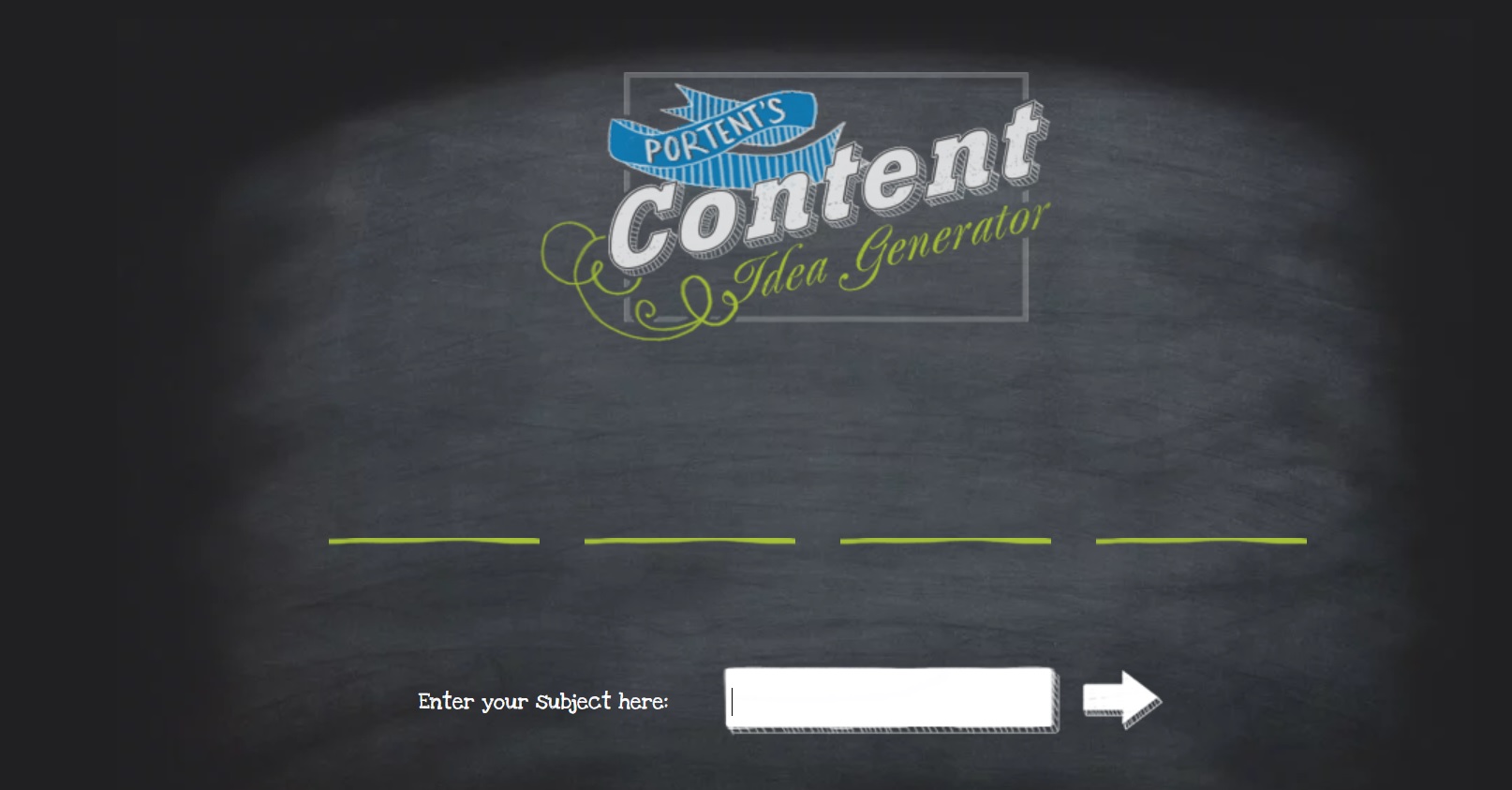 Another outstanding tool to help you generate quirky blog titles is Portent. The good thing about this tool is that you needn't waste time signing up or logging in; you can get to the business right away! Portent ingeniously explains the strategy behind each blog title and why they should work for you. You can keep generating new titles until you find something you want to work with. ÄŸŸ ¤-
Truth be told, I was only introduced to TheHoth only while researching this article, but found it to be AMAZING! TheHoth is a comprehensive content & SEO software tool. It includes programs ranging from blog title generators and keyword researching to page ranking & domain authority checkers. The Blog topic generator is especially extensive in its approach and helps you identify the problems you'll be addressing in your blog or the desired outcomes of your blog. The best part? It's ALL free! ÄŸŸ' ¸

While Quora isn't technically a tool in its own right, it's an amazing platform to get content ideas from. Experiencing a writer's block or just can't think of the next hot selling topic for your blog? Fret not! Just head on over to Quora and find the trendiest questions people want answers to. Quora is one of the most underrated platforms out there. But if used correctly, it can be a writer's goldmine. Just pick any trending question, research on the topic, and formulate a blog article on it. It's that easy! ÄŸŸ˜
7. Royalty-free Images
Writing a blog is getting half the job done. Bringing it to life with photos and illustrations is the next part. And how do you do that without violating image copyrights? Newbie writers may not know that you can't just pick out an image from Google search and use it in your blogs. There may be serious consequences to it. ÄŸŸ' That's why we need stock photos or royalty-free images. Stock photos can be used anywhere on your website, landing page, or blog. Some popular stock photo website includes:
All of these sites contain high-resolution images available for download. You can check one or more sites until you get the desired image you want. You can also try employing interactive images for making your page creative.
If you haven't heard of Grammarly editor, you've been living under a rock. Grammarly is probably one of the most widely used grammar and spells checking tool around the globe. This online writing assistant not only detects wrongly spelled words but even checks, corrects, and improves your grammar! ÄŸŸ ¤ ¯ Grammarly editor is a great addition for anyone who could use an extra-eye while writing and creating any kind of content. The app also has a paid version, which can give you even more features than the free version.
Hemingway Editor is very similar to Grammarly. A useful feature you will find in Hemingway is its color-coded system. ÄŸŸ ¤ © The AI pinpoints exactly what it thinks you should change- in terms of passive voice usage, simpler alternatives to phrases, adverb usage, and so on. You can enhance the readability of your blog article easily through this tool. Hard to read paragraphs are highlighted in red, which will turn green once you make them more readable. ✅
Prowriting Aid Editor is my favorite among the three editors. It includes a grammar checker, a style editor, and a writing coach, all in one. There is a paid version of the tool, but the free version is equally capable of polishing up your blog article for better success. Prowriting Aid also gives you detailed explanations (and sometimes a video) for the suggestions it makes to your text. That being said, we must remember that in all these editors, the AI is simply a helper. The end decision to accept suggestions or corrections lies in your hands. If you are satisfied and sure about your text, you needn't change it. ÄŸŸ˜Œ
The OneLook Thesaurus is an excellent reverse dictionary tool. It helps you find relevant word alternatives for phrases or concepts. What sets OneLook apart from other thesaurus tools is that you can enter an entire sentence or phrase and get its synonym. The program gives you a list of 100 other words that are connected to or could be used in place of the word you type. ÄŸŸ §
Without eye-catching illustrations or graphics, even the best-written blogs may get skipped over. Readers are more likely to engage with your blog if it has visual content. ÄŸŸ'€ Canva is a handy graphic designing tool for all your graphic needs such as creating logos, posters, infographics, social media posts, and even video editing! If you've never used Canva, you're missing out on a ton of stunning templates and designs.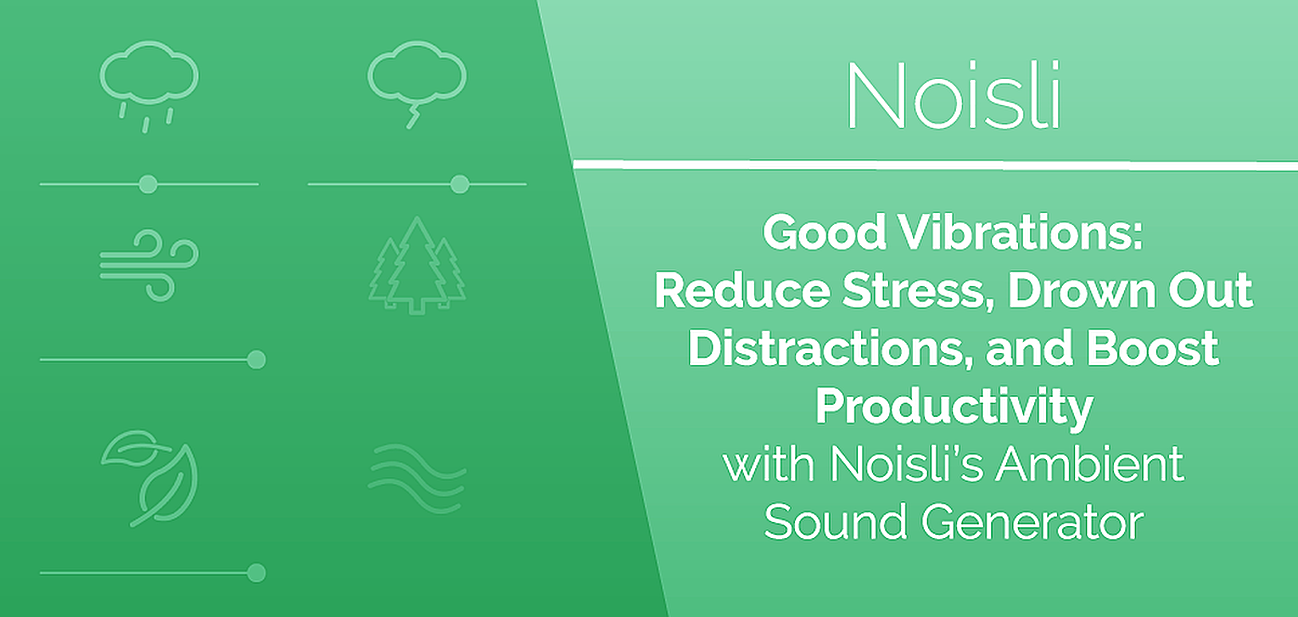 Can't focus on writing and get easily distracted? Noisli will help you create the perfect sound environment to boost your productivity. Whether you want to relax or work up a momentum, Noisli is there for you!. You can play your favorite sounds from birds chirping, fire crackling, wind whooshing, to river water gushing to get yourself in the right mood. You can also mask distracting environmental sounds using their white, pink, and brown noise feature. ÄŸŸ §˜
Google Docs is a simple cloud-based tool loaded with features of Microsoft Word. It allows you to share your written documents with a client/co-author in real-time for added inputs or corrections. ÄŸŸ' ­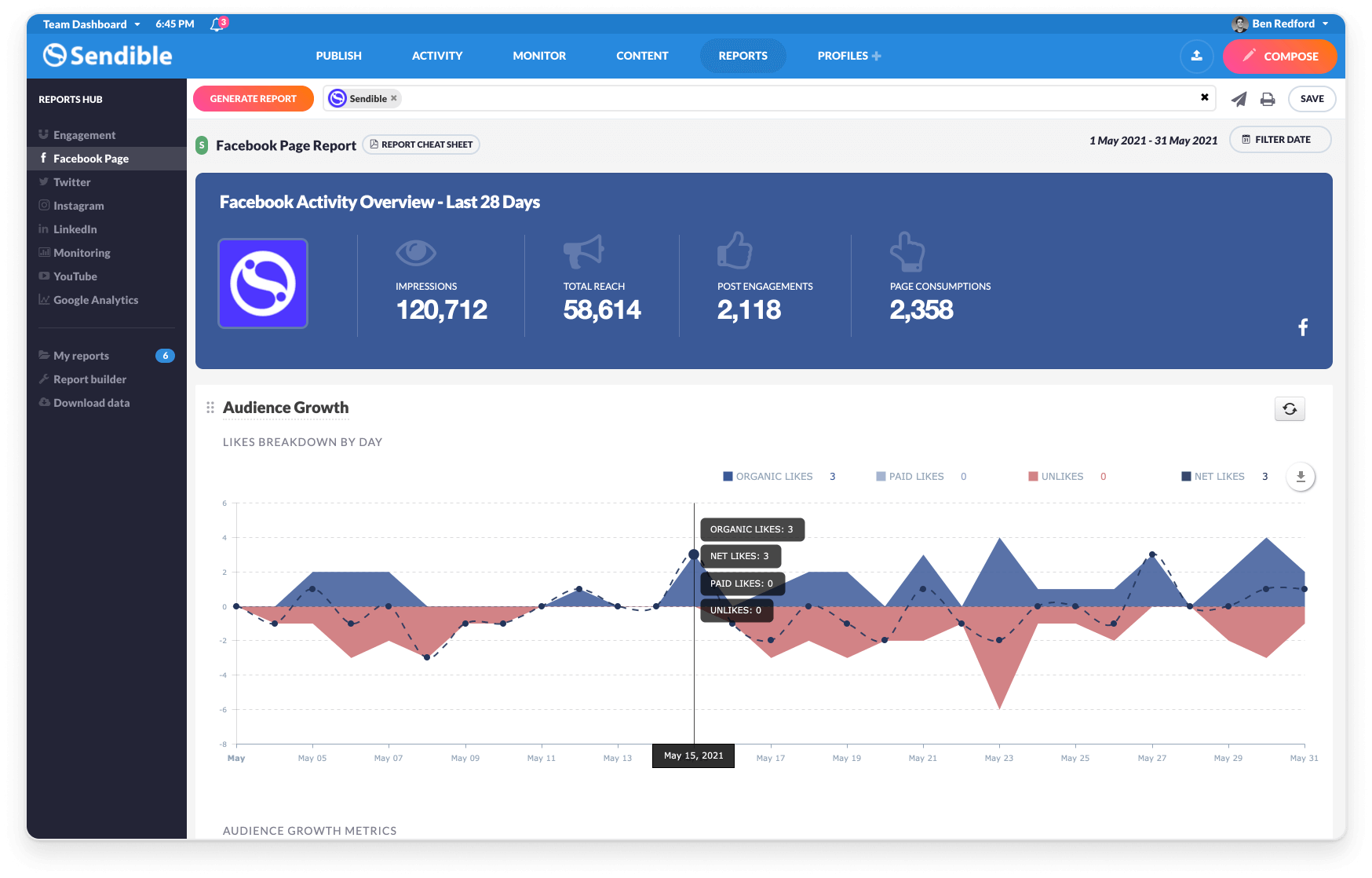 Sendible is a social media managing software that combines the features of Hootsuite and Sprout Special in one, with some more add-ons. You can log in to multiple accounts across various social platforms. The software supports Facebook, Instagram, Twitter, LinkedIn, Google+, Pinterest, and much more. Surely the fastest way to get your social media marketing & strategy game on point! ÄŸŸ˜‰
---
Written and Researched by Shaista Salam