13 Adoption Centers in UAE, for Dogs and Cats | #AdoptDontShop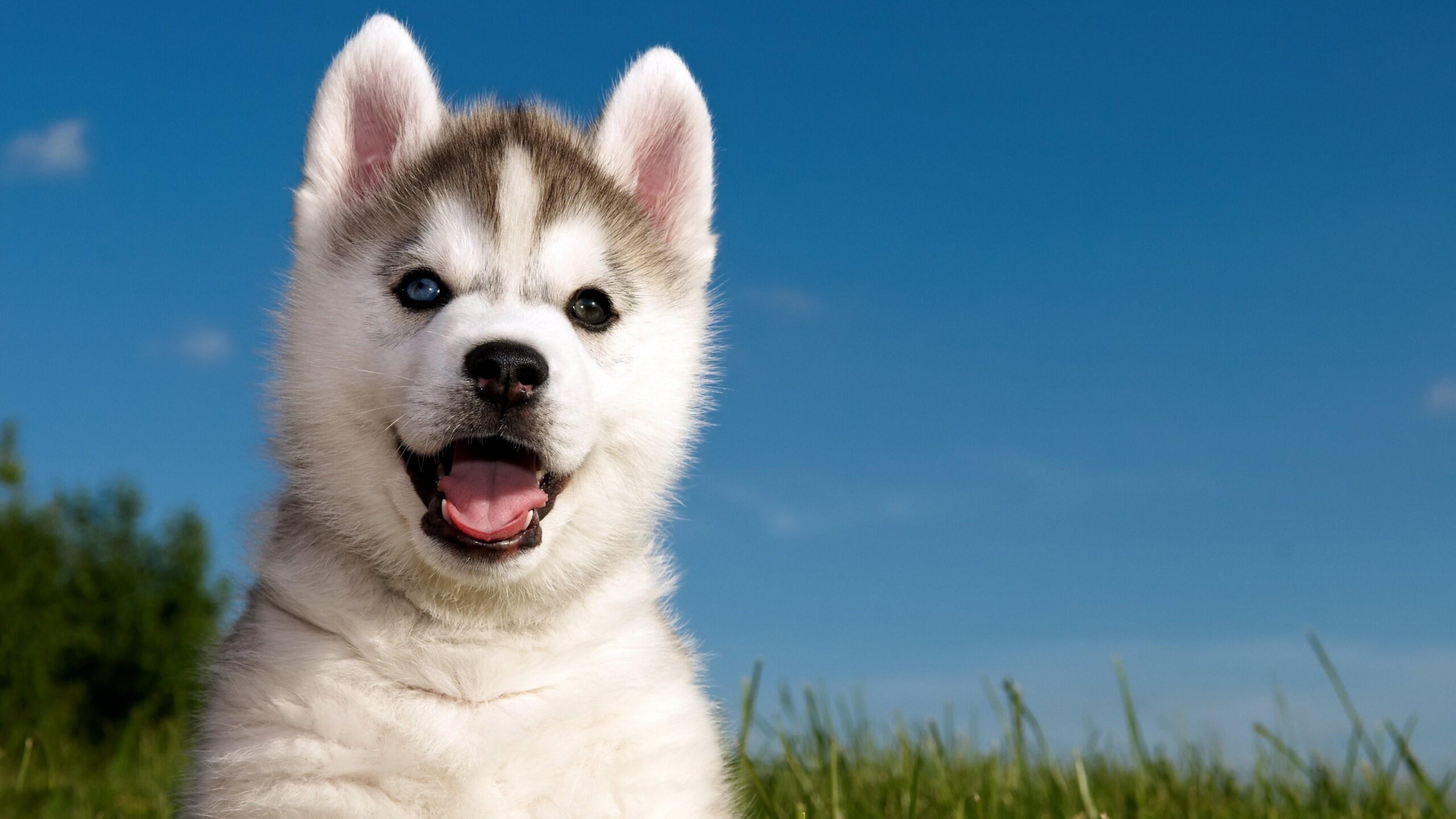 It's sad but true, dogs are abandoned after every festivity, occassion, relocation to a country, getting a new home, landlord issues, getting a new baby, getting too big, allergy, a new life partner, no money, maid ran away, someone in the family does not like it, and the list goes on…
Needless to say, "#AdoptDontShop" is the mantra when it comes to getting a dog or cat. When you adopt and treat them like a part of your family by giving them all they would need (food, shelter, pet insurance and lots of cuddles to begin with) for a happy life, you ensure that they will never be hurt by anyone again. Buying either from a pet store encourages puppy/kitten mills or breeders to breed more animals that further translates to them making more profit, in turn making the animals suffer.
Puppy mills are unsanitized, conditions are gruesome, kennels are super small, and the pups are abused like there's no tomorrow. They're born with deformities, alarming health issues, or grow with depression.
Animals are tied or harnessed to poles to just mate every week. The male or female are triggered to come to 'heat' to do the deed. They're meant to do this for the rest of their life until their health depreciates. This results in the euthanization of the animal or natural death due to exhaustion.
My point is, I know it is tempting, going to the store and finding the perfect pet for you, with the breed that you exactly wanted. I have been in that situation as well. But it is our responsibility to not fall into the trap of breeders.
Below are adoption centers in UAE where you can adopt or foster a pet for free (only adoption fee applies in a few places). ALL centers below have an Instagram and almost all have a Facebook Page as well. Whenever there is a dog or cat up for adoption, they post it in on their social media, so follow up with them and turn on notifications. If you need to contact any of them, feel free to DM them. Dogs in Dubai is one of the most popular Facebook page btw.

If you wish, you can even foster the dog for a few days, or weeks, please just contact them if you need to know more. I have the most information for K9 Friends since I've worked with them before. If you have any info to add on the others, let me know.
Any help you can give to these animals will be greatly appreciated, by them. Although tempting to just go out and adopt right away after reading this article, there are some important things to consider. Without a doubt, one of the most important ones is, 'are you equipped to deal with an adoption dog?' The heartbreaking reality is that most of these dogs will have health issues due to the way they've been treated. Or alternatively the health issues they naturally developed have not been taken care of. One such condition which may not have been properly treated is hip dysplasia, this is where a uniform growth of the hip sockets does not occur. You might wonder can dogs die from hip dysplasia? Although not immediately life threatening it is still a serious condition and you should always consult the professional advice of a vet if you suspect a dog has this condition, along with any other health conditions they may have. This mentality will be very important for you to keep if you are seriously considering adopting a resuce.
Just a tip: It's not a nice idea to filter out and request each and every center for a specific size, color, gender, breed, age, behavior, etc, all in one. This is not Zomato or BuildABarbie.com. I believe it's only fair to request a specific size if you want to if you live in an apartment, constricted space, etc, or a mix maybe. Adopting or finding purebred dogs in centers are rare, of course, everyone has their needs which is understandable, but I hope you get what I'm trying to say. Have 1-2 demands vs 10!
On top of this, you should also consider that some pets may have existing medical conditions that you will need to be prepared for. If it's something less severe like joint pains then this can easily be treated with CBD products from somewhere like Serenity Store and physio treatment. However, if it's a more serious issue like kidney damage then this is certainly something you will need to take into account before adopting. Will you be able to fulfill their need?
If you've taken all of this into account and still want to adopt then here is a list of ways you can do this.
1. K9 FRIENDS
K9 friends not only provide shelter for abandoned and stray dogs but also strives to find them an affectionate home environment where they are given the utmost love and affection. They also reunite lost dogs with their owners. If you aren't in a position to adopt or foster a dog, you can even just take a rescue dog out for a walk. It is the perfect place for all the doggo lovers out there!
Requirement: You should be a minimum of 16 years of age and should be willing to volunteer for a minimum of 6 months.
To Register: Contact +971 (0)4 8878739 OR +971 50 2741949. For further details visit https://www.k9friends.com/meet-the-team.
If you don't have time to be a volunteer you can sponsor dogs (click any pointer below and it will lead you to the website that will explain the process),
Fostering for free – If you love dogs and can't commit to keeping one permanently, you could help by fostering a K9 dog until a permanent home can be found (or for at least 2 weeks). So many dogs at the K9 shelter have not experienced 'home' for years. They don't know how a running tap sounds and may even get scared when a curtain opens. They really need all the love and affection they can get. K9 Friends will cover basic veterinary costs (the K9 Friends office should be called in advance to confirm and authorize any treatment before the visit to the vets)
Dog walking for free – Taking a dog for a much-loved walk, away from the kennel environment, is not only about giving the dogs a physical workout; it's also great for their mental stimulation. In addition, a walk is a wonderful opportunity to monitor how a particular dog behaves on the leash and how he reacts when he meets other dogs and people. Due to the hot summer weather dog walking has now been suspended until cooler weather returns. A notice will be posted on their Instagram when they resume in September/October.
AED1050/year to Sponsor a Kennel – You would be helping to maintain 2 dogs or 4 puppies in its kennel for a full year. K9 receives help from sponsors by way of food and medical treatments, but still, it is never enough. With so many dogs added to their records each month, every Dirham that goes to them is greatly appreciated. When you participate in the 'Sponsor a kennel Programme', your name or a company name will appear on a board at a dog's kennel for a period of 12 months. After you fill the form, please email it to [email protected].
AED370/year to Sponsor a Dog – A much more personal approach. Do you want a dog, but for some reason can't have one? Would you love to help stray and abandoned dogs? If your answer is 'yes' to the above then for just AED 370 (including VAT) you can sponsor a K9 Friends dog for a year. Taking care of just one dog actually goes upto AED5000 but K9 is just asking for AED370/year (it's just about AED1 per day or worth 2 cups of coffee per month). When you sponsor a K9 Friends dog you will receive the following: A certificate with a photograph of the dog you are sponsoring, a profile of the dog giving height and weight, likes, dislikes, rescue details, etc, invitations to any K9 Friends events held including the chance to walk 'your' dog at sponsored walks held during the cooler months, opportunities to visit 'your' dog and the kennels. After you fill the form, please email it to [email protected].
AED5000 to Sponsor an A/C Unit – The shelter holds 120 dogs at any one time and more often than not holds more. The shelter has been totally full since it opened, as one dog leaves there is always another ready to take its place. Within the kennel blocks, there are 33 AC units which are worked particularly hard during the summer months in order to keep all of the dogs cool. Despite the very best efforts, these Ac units have now reached such a state of disrepair that they must all be replaced. This is costing well in excess of 350,000 dhs and this is money K9 Friends simply don't have. Therefore K9 Friends are asking for help from the public once again and have launched their 'sponsor an AC unit" campaign
Other contact details and opening hours for K9, click here.
2. Para UAE
PARA (Protection Of Animal Rights) UAE is run by a small group of Emirati volunteers. They aspire to be the voice of the voiceless.
3. Moon Puppies
4. Stray Dogs Center Umm Al Quwain
They are on a mission to help abused & abandoned dogs in the UAE (registered & nonprofit organisation). Stray Dogs Center is known as one of the first and oldest centers to rescue dogs. For the first time in 6 years, and with *immediate effect*, they can not rescue any more dogs for the foreseeable future. Their vet bills, until a couple of weeks ago, stood at AED107k at just one vet, and AED24k at another – the highest it's ever been. In the near future even if they do clear it, they're always in need of donations due to the overwhelming number of dogs residing in their center. Below are the bank details, even AED5 helps.
STRAY DOGS CENTER
ABU DHABI ISLAMIC BANK
AL BUHAIRA BRANCH
SHARJAH
ACC NO: 17463083
IBAN: AE590500000000017463083
SWIFT CODE: ABDIAEAD
OR PAYPAL: [email protected]
5. Animals and Us Fujairah
Animals and Us is a non-profit, registered, animal welfare founded in 2006, with the goal of reducing pain and fear inflicted on animals by humans.
6. Sniff Middle East
SNIFF is an animal rescue organization that aims to re-home the UAE's stray & abandoned pets. I adopted Rizo from here.
7. House of Hounds
Rescue Rehabilitate Rehome Arabian Salukis in the UAE.
8. UAE Little Angels
Animal rescue league runs by Emaratis. They rescue strays & abandoned pets from all over UAE and feed, treat, neuter/spay the pets, followed by finding them loving homes.
9. Adopt a Friend UAE
Volunteer's giving rescued animals (mainly cats), a second chance, their IG is private.
10. Naema's Kitty's
Non-profit animal rescue organization located in UAE & managed by a single Emirati volunteer
11. Amanda's Animal Rescue
12. Al Mayya K9 UAE
A K9 rescue organization based in Fujairah. They rescue, rehabilitate, and rehome pets worldwide.
13. Red Paw Foundation
Their mantra is Rescue. Treat. Foster. Adopt. Repeat. Their IG is private.
Facebook Groups
Apart from the social media (Instagram or Facebook as per your convenience) of the above centers, I'm a part of 3 close-knit Facebook Groups that constantly upload pictures of dogs who may be lost/abandoned in few areas or up for adoption after they've healed. Feel free to join those groups too.
Dubai Dog Beach Campaign, The Bin Kitty Collective, Dogs in Dubai
---
Please adopt, don't shop. BUT, before you adopt, calculate the expenses and see if you have TIME to spend time with them. If you don't have the means (i.e. money & time) it will be challenging for you to keep a dog or cat, the former especially. Having a pet can get expensive, especially if it's a dog.
Again, all the above centers are for DOGS AND CATS. Few centers just post more about dogs, or cats.
If you have any queries, please DM the center directly or use their respective contact details on their page. If you have any questions for me, email [email protected] or DM me @naomi_dsouza on Instagram. It definitely takes effort to follow all these pages extensively, and sometimes for months, to find the right pup or kitty for you, but it's worth it!