10 of the most prominent art hubs in the UAE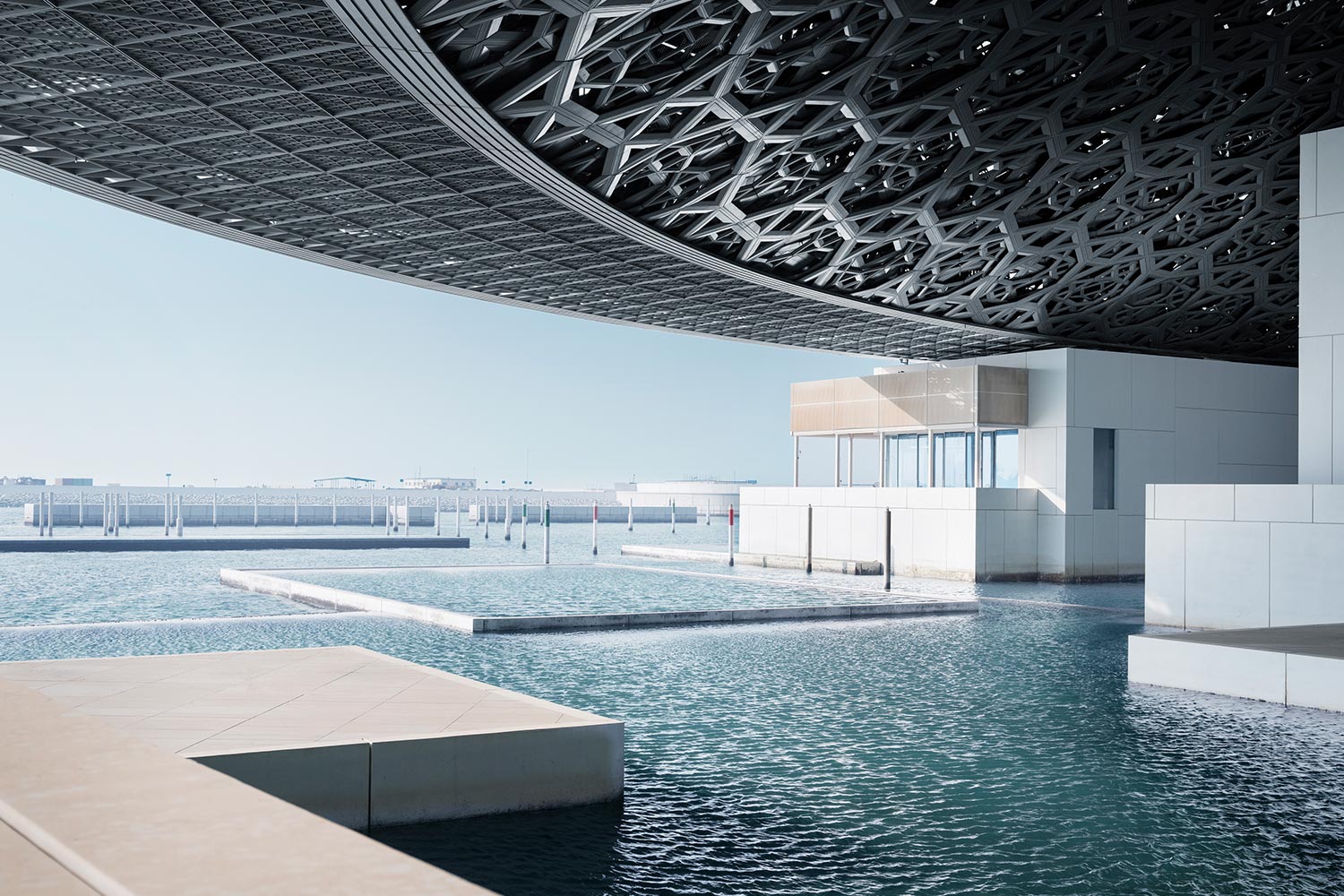 "Science and Art equally are expressions of man's marvelous plasticity of mind." – Jacob Bronowski
Recently, the UAE has evolved into a prominent art hub, garnering a wide spectrum of artists and art-lovers from different cultures and nationalities. The country is no longer known for just its skyscrapers, water parks, luxury resorts and theme parks. Art galleries, performing arts shows and so on have risen in number and have witnessed great success in the past few years ?
You might think that these places are only for those who are truly passionate about art but that's not the case. These places have that aesthetic backdrop and vibe you need, perfect for the next Instagram-worthy photo. Keep reading to find out more about some of the unique galleries, cafes and shows ?
1. Louvre (Saadiyat Island, Abu Dhabi) 
Guess what? You don't have to go all the way to Paris to visit the Louvre anymore because it's here in Abu Dhabi now ? The museum consists of brilliant pieces from the past (including the iconic Whistler's Mother which you'll probably recognize from Mr. Bean) to the contemporary masterpieces of today. Louvre Abu Dhabi stands out the most because of the falaj-inspired water system running through the museum, inspired by ancient Arabian engineering and the lace dome borrows that took inspiration from the palm leaves that was once used as roofing material in the Emirati homes. You can kayak through the place too and explore more of the museum ?‍♀️
2. Alserkal Avenue (Al Quoz Industrial Area, Dubai)
Alserkal Avenue was brought into existence by renovating a bunch of warehouses and turning them into art galleries ? Each art gallery has its own unique touch and persona to it and mostly belong to middle eastern artists. The place also consists of modern and resourceful workspaces that will help you focus, take meetings, collaborate, and just get the job done, especially if your original spot gets too boring ? The area also hosts regular events wherein activities and workshops are held for various forms of art like painting, theatrics, photography and so on.
3. Jameel Arts Centre (Jaddaf Waterfront)
Jameel Arts Centre is an exhibition center that holds a variety of Art galleries from mostly Middle Eastern artists and some International ones. They are not permanent and keep changing from time to time ? They also host workshops and tours. Visit their website for information on their schedule.
4. Rain room (Al Majarrah, Sharjah) 
What if you could walk through rain and not get wet? Not possible? Get ready to be mind blown at the Rain Room because that's exactly what's going to happen there ? The dark room uses up to 2500 liters of self-cleaning recycled water and is meant to show how our relationships with one another and nature is mediated through intangible technologies. Go visit them today and don't worry about carrying a spare set of clothes. Oh, and most importantly this setting is perfect for striking the most dramatic pose on the planet ?
5. Museum of Illusions (Al Seef, Dubai) 
Want to feel on edge and have your senses feel manipulated and confused? Well, visit the Museum of Illusions for a whole load of weirdness but the good kind ? They have Mirror Illusions, optical illusions and more. Their latest installment of the Vortex Tunnel is the first of its kind in the UAE and will make you feel like the ground is moving from beneath you, even though it isn't ?
6. La Perle by Dragone (Al Habtoor, Dubai) 
Dubai's first resident show is truly a sight to behold. The theatre doesn't just hold your seats and the stage but the capability to produce waterfalls, torrents and rain! The performers come from 23 different countries and showcase their acrobatic talents along with contortion, flying, diving and even motorcycles defying gravity ? The theme and story of the 1 and a half hour performance is based on the Spirit of Dubai and is open to all ages. Prices start from Dhs420 for the bronze level and goes up from there.
7. IMAGINE (Dubai Festival City, Dubai)
Water, light and fire come together for this world-record breaking show and is completely free. The show runs daily and is sure to tickle your senses. Be sure to check their website for their schedule. ?
8. Dubai Opera (Downtown Dubai) 
The Dubai Opera hosts a variety of local and international performing arts and entertainment productions. Upcoming shows include the renowned and world-favorite "Phantom of the Opera" and "The Nutcracker" ? This is a must-visit for music enthusiast or anyone willing to explore the wonder of live performances, (especially considering that a lot of the shows are cheaper than the ones at La Perle). Visit their website and choose from a variety of the finest shows that are available.
9. Maisan15 (Barsha South, Dubai) 
Cabin is a mix of a diner-restaurant, gallery and shop all in one. The walls are lined up with paintings by renowned artists from all around the world, as well as ones done by Jonathan Gent, the owner himself. You can find several art books for sale on the side ? The paintings are not the only thing that will mesmerize you; the food (continental cuisine) is cooked in an intricate manner right in front of your eyes.  There is a small garden upfront promoting a calm, relaxing vibe from the moment you step foot into the premises. They also hold art workshops from time to time ?
10. Café Ceramique (Jumeirah Beach Rd., Dubai), Art house café (Khalidhya, AbuDhabi)
Café Ceramique and the Art house café has started a revolution by bringing together Food and Art *cue dramatic music*. Visit these cafes not only to unleash your taste buds all thanks to a flattering array of food items (or just a satisfyingly good cup of coffee) but also unleash the artist in you. You could choose a utensil and then paint on it, with no final judgments whatsoever ?
---
Written & Researched by Aneeta Aby