15 Regular Offers in UAE that will help you save money!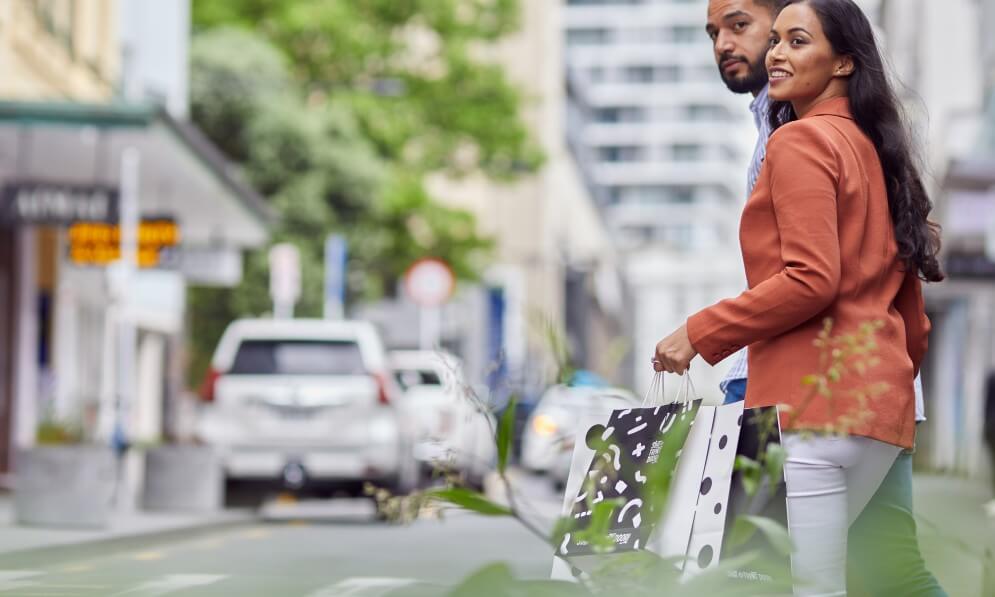 Life in Dubai; as glamorous as it may seem, only those of us living here know that sometimes it is quite difficult to manage the cost of living while being able to have a good time ?
To ease the load on your wallets, here's a list of regular offers in UAE. From fast food to fine dining, cinema to amusement parks and mall to nightclubs, we've got you covered! ?
1. DU TUESDAY
Perfect for all you theatre junkies out there! Du customers can avail this offer every Tuesday through online booking, where two can enjoy a movie for the price of one! This offer is valid on online bookings only. ?

2. ETISALAT WEDNESDAY
Fret not Etisalat customers, every Wednesday Etisalat offers a 1+1 ticket free valid for Reel and Novo cinemas. ??

3. PAPA JOHN TUESDAY
You can't make everyone happy…well unless you're pizza! ? Make your Tuesday a little less boring by availing Papa John's Tuesday offer. Get a free large pizza with every large pizza bought. Offer valid on delivery and pickup.

4. PIZZA HUT TUESDAY
How much pizza is too much pizza? Order one Large/medium pizza and get another one for free every Tuesday at Pizza Hut! Pizza hut's got you covered for rest of the weekdays too. Order three medium pizzas for just AED 59! Visit their website for more details. ?
5. BASKIN ROBBINS
Fun Fact: Baskin-Robbins "31®" was created to represent a different ice cream flavor for each day of the month. And so on the 31st of any month, Baskin Robbins offers a 31% discount on a pint/quarter/gallon of ice cream purchased. ??

6. DOMINO'S
Get a medium or a large pizza for half the regular price on every Saturday at Domino's. You can also get a free medium/large pizza for every medium/large pizza purchased, every Monday. ??
7. OUTLET MALL MONDAYS
Every Monday is a bargain Monday at the Dubai outlet mall where participating outlets have products at 50% discount or more! ?‍♀️

8. BOLLYWOOD PARKS
Living in the UAE certainly has its perks. All GCC residents can buy a ticket to the park for just AED 95, usual price being AED 175. ?
PS: You get an additional 10% off if you book three days in advance.

9. ATLANTIS AQUAVENTURE BIRTHDAY OFFER
Take a splash, have some fun and refresh yourself on your birthday with Atlantis's birthday offer where you can enjoy the park for free on your birthday! ?‍♀️
10. WILD WADI
By showing a proof of your residency in UAE, one can buy a ticket to the waterpark for AED 149 only, the usual cost being AED 336 (if you book it online it is AED 269). Not only this, all residents also get a 20% off on food and beverages purchased from inside the park! ?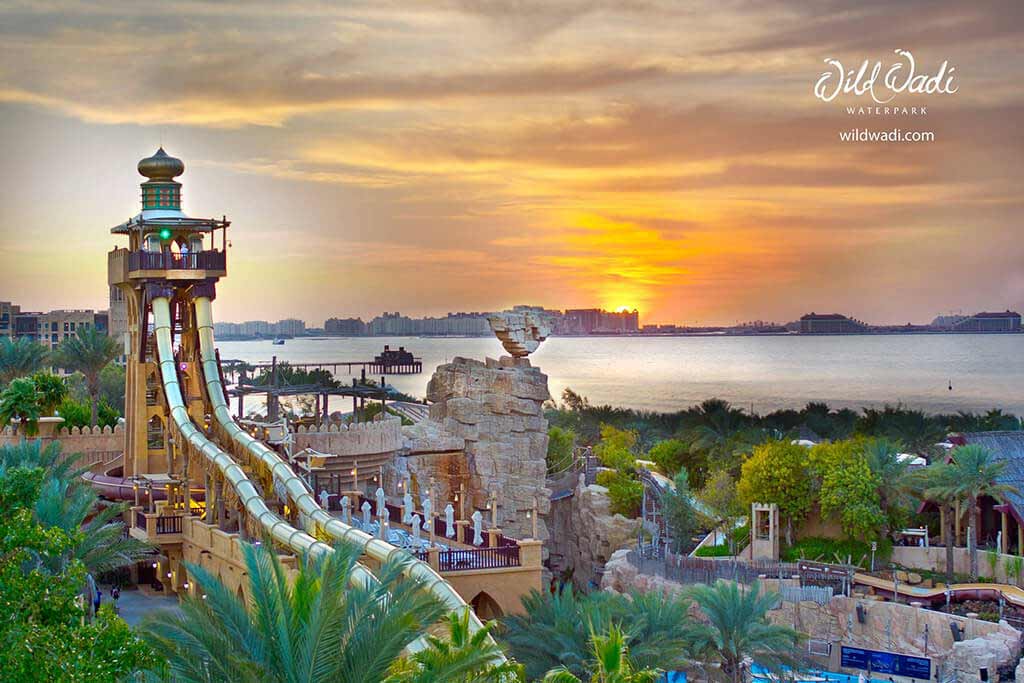 11. BREAD STREET KITCHEN
Fancy a wholesome meal at Gordon Ramsey's very own? With just AED 145 per person pair any pie you'd like with a drink! ??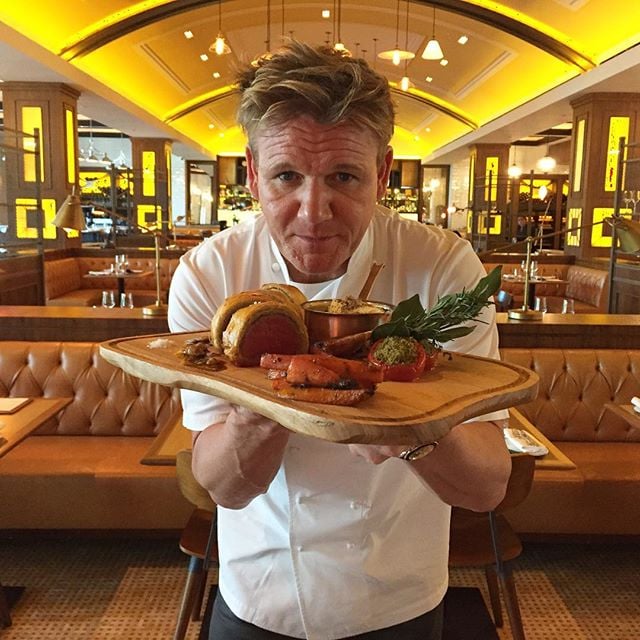 12. DUNKIN DONUTS
Donut worry, be happy…made possible with Dunkin Donut's Monday offer where you can get a dozen donuts free for every dozen purchased! Also on any day 12 pcs cost only AED 42 and 6 only AED 26.50! So you save about AED 30/- per dozen Why have one when you can have 12? ??
13. QWERTY
This one's for all you hard-working ladies out there! She night at this media one bar offers free drinks to the ladies and all food items at 50% off. ??

14. YAS WATERWORLD & FERRARI WORLD
Ride the world's fastest roller coaster or be plunged into a swirling tornado…Get the best of both worlds by purchasing a Yas Waterworld and Ferrari world combo pass! ?? The combo pass costs AED 315 per person if you want to visit both the parks on the same day, saving about AED 230! Alternatively, you can purchase a 2 park 2-day ticket for AED 355 which allows you to enjoy both the parks on two different days. Be sure to book at least 3-14 days in advance to receive a 10% discount and at least 15 days in advance to avail a 15% discount! These prices are in accordance with online booking only. ?
15. TR!BECA KITCHEN AND BAR
This uber cool lounge style kitchen and bar is inspired by NYC's richest and most happening neighbourhood; Tribeca. The rustic interiors of this place draw inspiration from Tribeca's (NYC) loft-style apartments, cobblestone streets and New York's signature red brick buildings. ?


Here's a list of ways you can enjoy Tr!beca's vibe without it being too heavy on your pockets:
Latin Fiesta!
Every Tuesday Tr!beca organizes a Latin-themed Fiesta. There's music, food and much more especially for you ladies who can enjoy complimentary drinks from 8 pm – 11 pm! ?
Queen Bee Ladies Night
Happy girls are the prettiest! Enjoy unlimited drinks + 50% off on main courses + unlimited bubbly while dining, every Wednesday from 8 pm – 1:30 am at Tr!beca's Queen Bee Ladies Night. ?


Bubbly birthdays
Enjoy a complimentary bottle of wine provided you dine with 5 or more friends when you book a table at Tr!beca on your birthday. Additionally, the birthday guy/girl receives a complimentary main too! ?
If you're in Canada and experiencing financial difficulty, click here to get in touch with experts specialized in second mortgages and debt relief strategies.
---
Written and Researched by Alefiya Mustafa