What does your mustache say about you?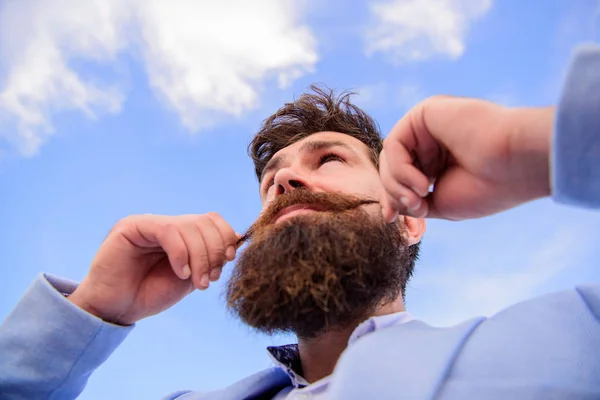 Even with a clean shave, you can still see faint facial hair. This means you need a regular grooming regimen to keep your mustache stylish and well kept 👨 Your grooming kit should have the best hair clippers, so that you can achieve a facial hairstyle that defines your personality.
Mustaches are different, and each has a distinct personality indicator. Beards are associated with masculinity. For decades, a beard is known to communicate a sturdy, resourceful, independent, successful, able, and heroic man. ? What's more, in the world of dating, a beard symbolizes a sexy, classy, and manly guy. While some men may use trimming gadgets and other products to maintain the beard and mustache, others might look for Mens Grooming Shop near their close vicinity. So, to appreciate their effort to look presentable, let's find out what these mustaches reveal about your guy:
1. The Distinguished Gentleman/The Full Beard
The distinguished gentleman is an impeccable mustache 😯 It is an older man's classic beard that makes a bold statement. This beard embraces the man – it comes with sophistication, is associated with intelligence yet it is known to display a strict personality. The full hair mustache is interesting, scholarly and perfect. If your guy loves this beard, he is pretty interesting and is fun to hang around with 😃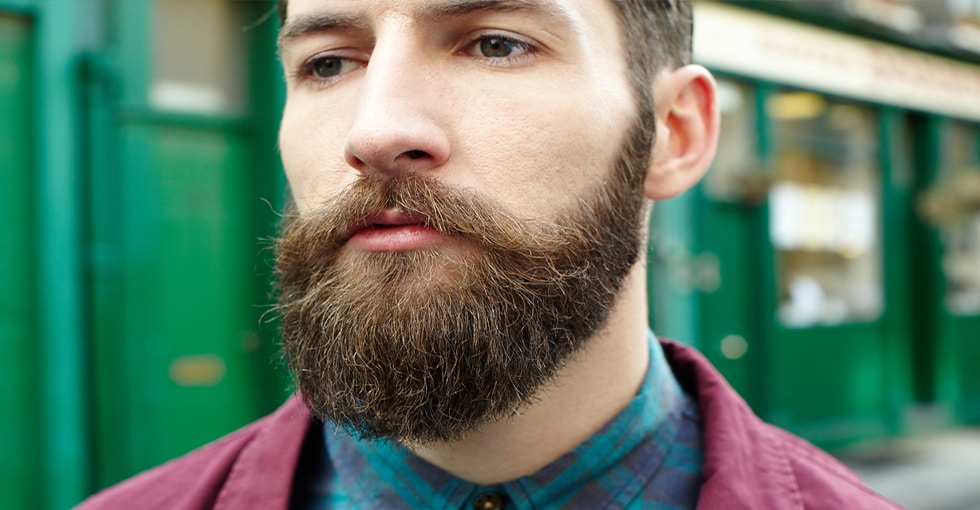 2. The Woolly Wild Child
The Woolly Wild Child is an all over beard that defines a man who is very specific. Not all men can pull out this mustache. Those who do are most likely to be hunters at heart, unpredictable, and is always on the lookout for new beginnings 🕵 A man who wears the woolly wild child is always comfortable with his style, and in his own skin and space.
3. The Goatee
The goatee has been popular since the 1990s. It is expressive of a past experience â³ It is, therefore, common with guys who are held in the past. It still makes a bold statement till date and can be worn by young and older men.
4. The Shape Shifter
The Shape Shifter is a mustache that reveals commitment. It is more of a well-trimmed and groomed goatee 👌 Even though it appears old fashioned, the man wearing thin mustache is known to find satisfaction of a masculine shape, character and personality.


5. The Show Off/ Chinstrap
The show-off beard needs regular grooming. You need to trim your facial hair with a lot of precision, accuracy and quality 😯 This mustache is all about recognition, identification and building off a show status. If your guy loves this mustache, it means he loves attention and grooms to get what he wants. The mustache is for men who want to be noticed by women for their facial hair 😉 The chinstrap is also common with ego-driven men.
6. The Hipster
The Hipster is a funny mustache. It doesn't seem to take anything seriously 😂 Mostly, creepy guys love this type of mustache. It was also associated with sexual connotation back in the 70s. Few confident, cool and serious guys would wear the hipster mustache, and they often associate it with a transition from teenage to adulthood 👨
7. The Tiny Patch/Cautious Creative
The tiny patch is a beautiful, stylish and creative mustache. It is common with guys who are visionary, and love to seek attention. The facial hair style is also rebellious and often, men wearing it fear commitment 🙅"♂ï¸

8. The Up and Comer
The up and comer beard is a messy facial hair that is common with party lovers; the young up and comers 🉠The mustache is almost similar to a sloppy scruff, but it is also considered a badge of honor. Grooming this mustache is easy, and it doesn't take up a lot of time. This is why it is the ideal mustache style for party lovers ğŸŠ
9. The Throwback Kid
The throwback kid mustache is characterized by a sideburn, and it makes a bold statement 🤩 The ultimate confidence of the mustache comes from the side chops. A guy who loves this type of mustache is more likely to be complimented for a unique lifestyle. It is also a mustache style that can be worn confidently to any occasion.
10. The Scruffy Hotshot
The scruffy hotshot is an amazing mustache – trendsetting, bold and has a style-conscious personality. Laid back guys love to wear the scruffy hotshot because it is carefully maintained 🧔 Since it takes time to style or groom, the guy wearing the mustache will ensure it comes out as desired. It is the no makeup yet bold moustache for guys and in most cases, it is worn by single guys. It is also common with guys who are seeking to get into new and lasting relationships because of the trendsetting personality 🤩