How to get rid of acne scars with makeup?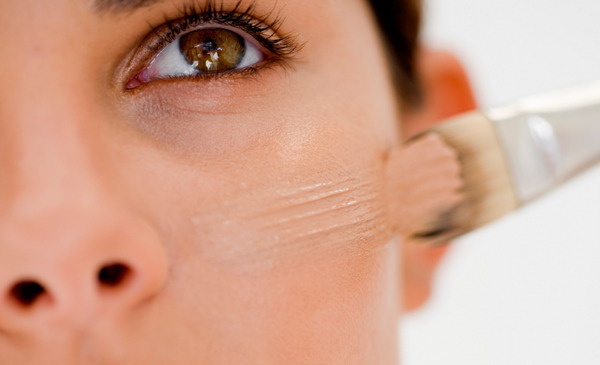 Acne not only targets your beauty but, it also lowers your self-esteem. No matter how much we insist on internal value, the external beauty card always comes into play.
Preventing acne is entirely a different routine while concealing them under the layers of makeup is an art. Some of us will go to a cystic acne and scar removal clinic to clear their face of blemishes. Others will use oils and treatments to try and get clear skin. And a few of us will find it challenging to hide our age-old acne scars so that we do not look "overdone" or "cakey". If this is the case with you, you are at the right place. Here we have a tutorial blended with a few of the tips and secrets on how can you get rid of those scars using your makeup products.
Step 1: Focus on your skincare routine

Before starting your makeup routine, remember to clean your pores thoroughly. There are many skin care products that might help with the whole cleansing procedure. If you're not sure about where to find one, check e-stores like JoyViva. Uneven skin can never bear that extra load of makeup. Start by cleansing. Cleansing is an essential part and, it must be in your daily routine without fail. We recommend using the Neogen Real Fresh Foam Green Tea cleanser which is ideal for almost all skin types. The foam cleanser comes packed with a natural extract formula blended with real fermented green tea leaves that leave your skin fresh and hydrated all day long. The product is extremely mild on your skin and soothes the irritation caused by acne.
Pro Tip: Be very gentle while applying the cleanser on your face and pat dry using a clean towel.
Follow up with a good moisturizer like L'Oréal Paris Hydra Genius Daily Liquid Care for Normal/Oily Skin, L'Oréal Paris Hydra Genius Daily Liquid Care for Normal/Dry Skin, or L'Oréal Paris Hydra Genius Daily Liquid Care for Extra Dry Skin.
The pollutants tend to take away our body's moisture and, thus, you must moisturize and rejuvenate your skin regularly. If you are looking for something which, along with moisturizing can help reduce acne problems, you can opt for CBD balm, moisturizer, or lotion. CBD is said to prevent the production of excess sebum oil, which is the root cause of acne. Thus, you get two benefits in one.
Step 2: Prep your skin

Most of us skip using a primer but do not do this if you want your makeup to stay in place for long. … Take out a few drops from the L'Oreal Paris Infallible Luminizing Primer on your fingertips and apply them in a dotted fashion on your face. Again using your fingertips, blend all of it into your face to ensure the rest of your makeup goes on smooth. ÄŸŸ'"
Step 3: Correct the imperfections

Though primer blurs most of your noticeable scars, you can still observe redness on your face. ÄŸŸ˜ ° That is when a green concealer comes handy. There is no rocket science behind choosing the green colour here except for the fact that according to the principle wheel of colours, the red colour compliments the green one. Hence, the green coloured concealer. ÄŸŸ˜ ¯
Grab the NYX Professional Makeup HD Photogenic Concealer Wand in green shade and dot it onto your scars using the brush that comes along. Blend the concealer using your fingertips. Once you've finished correcting the appearance of your acne scars, you can use a peach crayon to disguise dark circles and a yellow one for discolouration. ÄŸŸ ¤-
Step 4: Apply the concealer
For added coverage, use flesh-toned concealer on the acne scars, directly over the areas where you applied colour corrector earlier. With the L'Oréal Paris True Match Super-Blendable Multi-Use Concealer, paint a criss-cross pattern over acne scars, then blend out the edges using a makeup sponge. Take a deep breath and let your makeup cook for a few minutes. ⌚
Step 5: Blot your base with a tissue
Take a tissue and let it sit on your face so that it absorbs the excess makeup and gives you a completely natural finish.
Step 6: Lay the foundation

To keep your acne scars effectively out of sight, use a full coverage foundation. Pull out a stippling brush and squeeze out a generous amount of foundation from the L'Oreal Paris Total Cover Foundation. Go round in stippling motions to let all of it blend seamlessly into your skin. ÄŸŸ˜Š
Pro Tip: Avoid using foundations that have a pearl finish or highlighting properties. Shimmery products highlight your raised skin and, they are a strict no. Make matte finish products your friend instead. ÄŸŸ'
Step 7: Set your makeup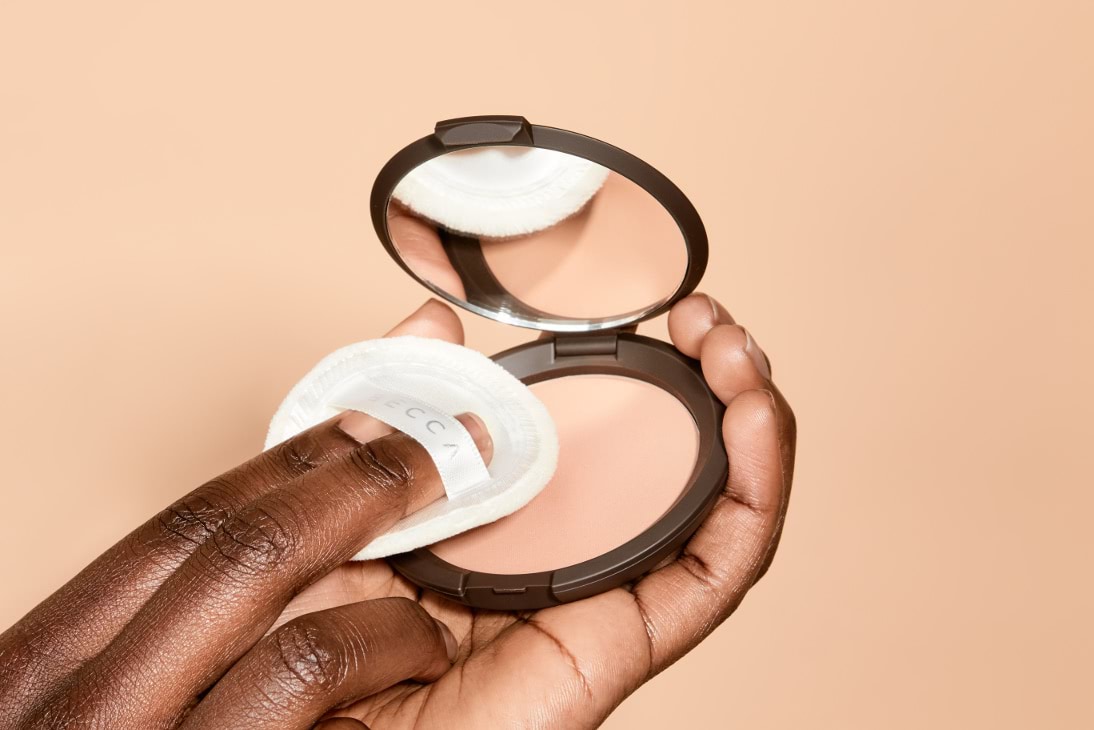 Wait for a good ten minutes and apply a compact powder or finely-milled loose powder to ensure it stays put for the rest of the day. Use the Revlon Colorstay Pressed Powder and stipple it up on your face with a large fluffy blush. The fine powder will settle into the left-out gaps and will make your skin look flawless. ÄŸŸ ¤ ©
Step 8: Seal your look

Now that you have done everything, setting the products is essential to break through any cakey-ness caused by them. We recommend the L'Oréal Paris Infallible Pro-Spray & Set Makeup Extender Setting Spray. Spray it holding it seven-eight inches away from your face.
Pro Tip: Spray in an "X" and "T" motion to help ensure your makeup is totally locked in place.
Step 9: The finishing touch
Lastly, apply the rest of your makeup. Try to do a heavy lip and eye-makeup to grab people's attention. ÄŸŸ'" You can go for the Smokey-eyes paired with the red lipstick look. Get hold of the Pretty by Flormar Stay True Lipstick in Dark Bordeaux shade and glide it onto your lips smoothly. You can use the Chica Y Chico Dm Certificate One Shot Eye Pallete to achieve a perfect smokey-eye look.
Pro Tip: Do not forget your mascara as it gives you a more dramatic look. The main idea here is to draw people's attention more towards your eyes and lips rather than your face. You can use the Maybelline New York Push Up Drama Mascara that gives your lashes an extra oomph.
Acnes and pimple scars are not confined to the face. You might also have scars on your hands and shoulders that are hard to remove with cream. Many would rather get tattoos to hide the scars. After all, tattoos are a permanent fashion and you can easily get design inspiration from (like these 40 Beautiful Butterfly Tattoo Ideas for Women) online platforms. Scars and acne are normal. Do what you need to do, flaunting or hiding it with treatments, or fashioning it with tattoos.
Anyone can have breakouts and pimples but, one must restrain from pricking them to avoid marks. While makeup covers them effectively, you should always feel confident in your own skin.