LG Unveils V10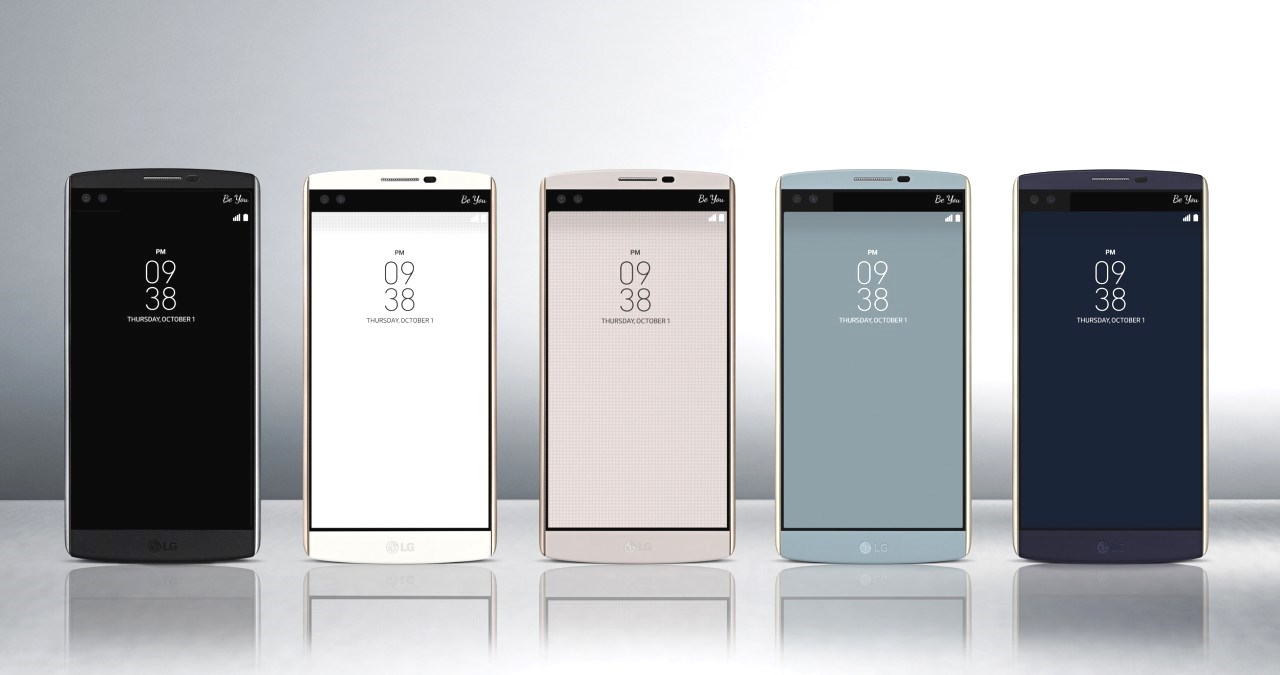 LG unveils V10 – A Smartphone with many firsts  😎
First and foremost; Thank You LG Gulf for gifting me this ahhhmaaziiingggg phone ♥
LG Electronics has finally launched it's much awaited first V Series phone – the LG V10. Exquisitely made for this generations tech-savvy consumers the V10 comes with a lot of 'firsts' and distinctive new features such as;
1. Second Screen – LG is known to always push boundaries of smartphone innovations. Thus it has now come up with a Second Screen that is above the 5.7inch QHD IPS Quantum Display. You even have an option of keeping the second screen on for 24hours and customizing is to display whatever you want (i.e. weather, time, date, battery %, etc). What's better than this? If you're between a game or a video, your notifs discretely pop up without disturbing you 😉
2. Dual Camera & Multi Viewing – The V10 features a 5MP dual front camera with TWO lenses to capture Selfies (80 degrees) or a wide angle GROUPFIE (120 degrees). It's so amazing how you don't need a wide-angle big lens. The LG camera would do ;-). Multiview recording on the other hand can capture various angles by using ALL 3 cameras of the V10 :-O !!
3. Video & Audio Capture Capabilities – LG V10 is the 1st smartphone that has a MANUAL mode for Video recordings. This mode allows budding videographers to easily shoot professional-quality videos by adjusting options such as shutter speed, frame rate, ISO, white balance AND FOCUS!! The videos can be shot in 3 resolutions – HD, FHD or UHD and 2 aspect ratios – 16:9 or 21:9 cinematic *eeee*!
Additionally, they have:
– Image stabilization
– 15 second auto edit (creates a 15 sec. video by automatically erradicating blurred framed & static scenes)
– Quick Share
– Audio Monitor: Adjust sensitivity of microphone + has the capability of highlighting a sound from one particular location
– Wind Noise Filter
4. Access and Security – This phone does not have any buttons except ONE at the back (which is also a fingerprint scanner…). Yup #Fascinated
5. Durability and Design – The resilient Dura Guard frame firmly secures the display to protect the phone from hard bumps and tumbles. The V10's frame is composed of SAE grade 316L stainless steel, the same tough, hypoallergenic material used to make surgical tools and high-end watches. Because the edges and corners are the most vulnerable areas of a phone, the extra protection provided by the Dura Guard frame ensures maximum durability. Independent testing and certification firm MET Laboratories tested the LG V10 by dropping it from height of 48 inches repeatedly at different angles and found it to be "MIL-STD-810G Transit Drop Compliant" for shock.
6. Key Specifications:*
Chipset: Qualcomm® Snapdragon™ 808 Processor
Display: Main) 5.7-inch QHD IPS Quantum Display (2560 x 1440 / 513ppi)
Secondary) 2.1-inch IPS Quantum Display (160 x 1040 / 513ppi)
Memory: 4GB LPDDR3 RAM / 64GB eMMC ROM / microSD (up to 2TB)
Camera: Rear) 16MP with F1.8 Aperture / OIS 2.0
Front) 5MP Dual Lens (80o Standard Angle / 120o Wide Angle)
Battery: 3,000mAh (removable)
OS: Android 5.1.1 Lollipop
Size: 6 x 79.3 x 8.6mm
Weight: 192g
Network: LTE-A Cat. 6
Connectivity: Wi-Fi 802.11 a, b, g, n, ac / Bluetooth 4.1 / NFC / USB 2.0
Colors: Space Black / Luxe White / Modern Beige / Ocean Blue / Opal Blue
* Specifications may vary depending on the particular market.
[Source: http://www.lgnewsroom.com/2015/10/lg-unveils-v10-a-smartphone-designed-with-creativity-in-mind/]
N's LG Gallery so far!
I love how my selfies come out on this phone. As a girl, I love the skin softening feature 😉 makes me a lil beauts I feel 😳