Les Petits Farcis Niçois Recipe By Maxime Le Van, From DRIFT Beach Dubai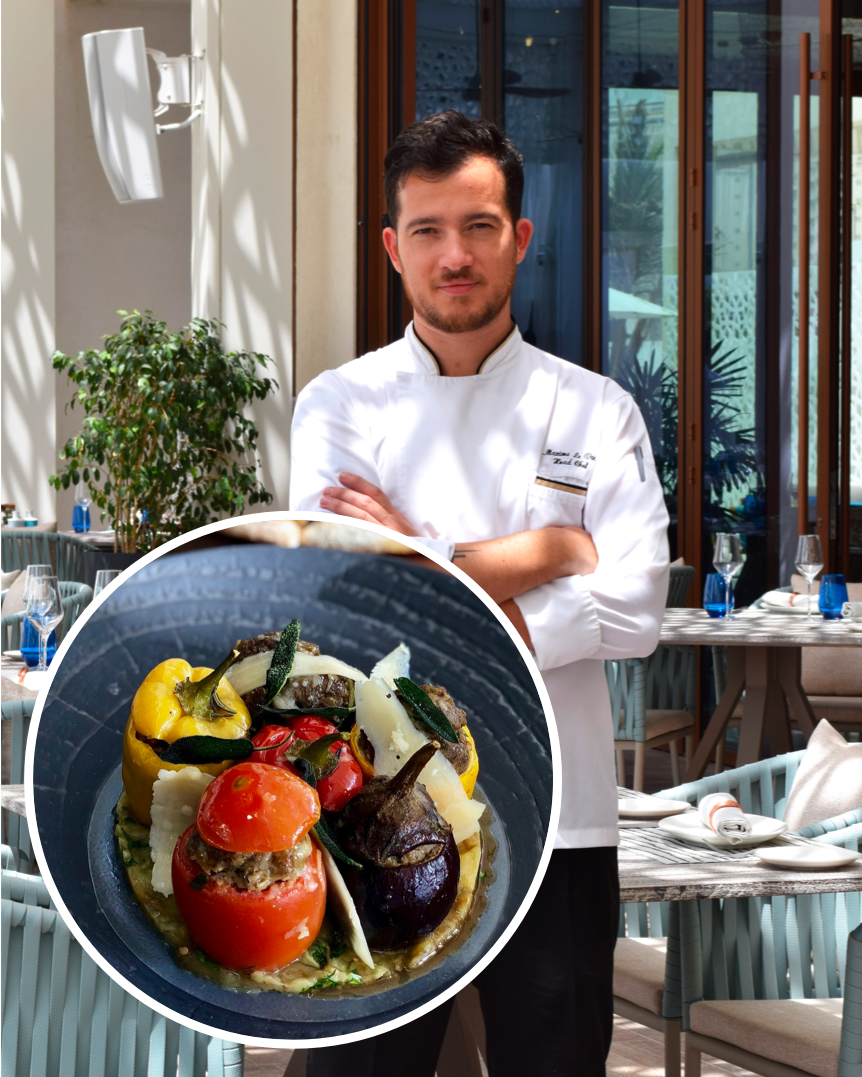 About the Chef
Born in Nice, France, Maxime Le Van is the culinary mastermind behind DRIFT Beach Dubai – a memorable destination spot that serves Provençal cuisine within an ambiance of effortless elegance. Chef de Cuisine since 2017, the highly-experienced chef is responsible for a delectable menu of fresh fish, seafood, Mediterranean classics and more, all delivered with skill, flair, and elegance.
As a passionate food lover, the prolific chef has dedicated his career to exploring different cooking techniques. He believes in honest, responsible food delivered with skill, flair, and elegance. His cooking style is inspired by the Mediterranean, more specifically Provence, his native region in France. He encourages his brigade to cook using the senses, rather than blindly following a recipe – each dish is cooked precisely and retains its own beautiful texture and individuality.

Ingredients
2 baby bell peppers (2 different colors)
1 baby eggplant
1 Roma tomato
1 green zucchini
1 yellow zucchini
1 portion Farci stuffing (refer to recipe below)
10g parmesan
1 sprig thyme
1 sprig rosemary
1 head garlic
250ml chicken stock
For the Farci stuffing (6 portions):
470g veal mince
150g mushroom
15g garlic
1 egg
35g parsley
146g parmesan
180g bread crumbs
Salt (to taste)
Method
Scoop out the insides of the baby eggplant, bell peppers, and tomato. Cut the green and yellow zucchini to the same height and scoop the inside.
Prepare the Farci stuffing by mixing all the ingredients together.
Pre-cook the eggplant in the oven at 180 degrees for 10 minutes with a little stock and covered with aluminum foil. Then fill the eggplant with stuffing.
Place all the veg in an oven tray with chicken stock, garlic head and herbs, topped with parmesan, then cover with aluminum foil and bake at 18 degrees.
Remove the tomatoes after 10 minutes and the rest of the veg after 12 minutes.
Serve with pilaf rice, tomato sauce, and roasted eggplant.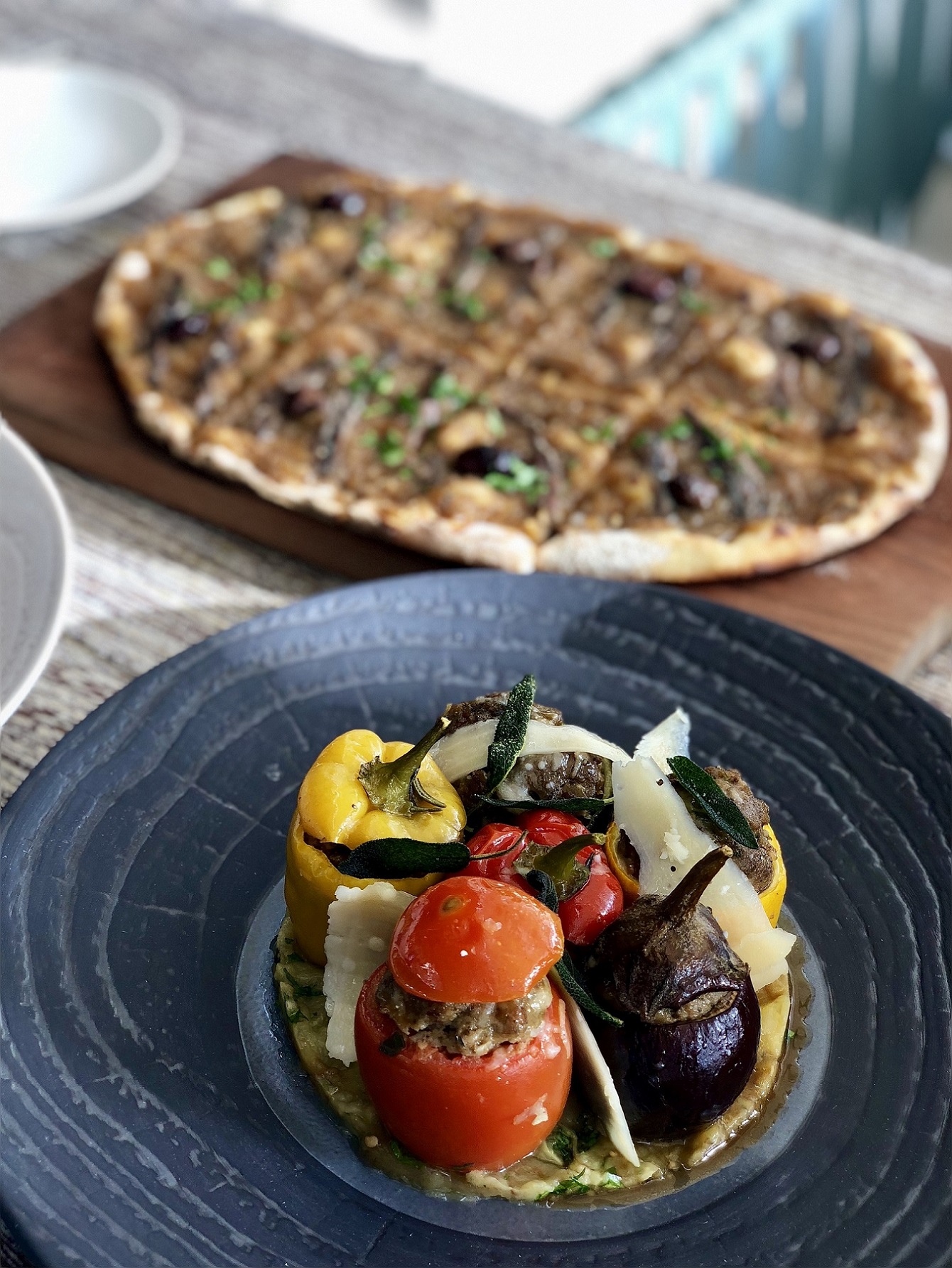 ---
Visit DRIFT Beach Dubai for more