Le Petit Chef ~ 3D Projection Mapping Dining Experience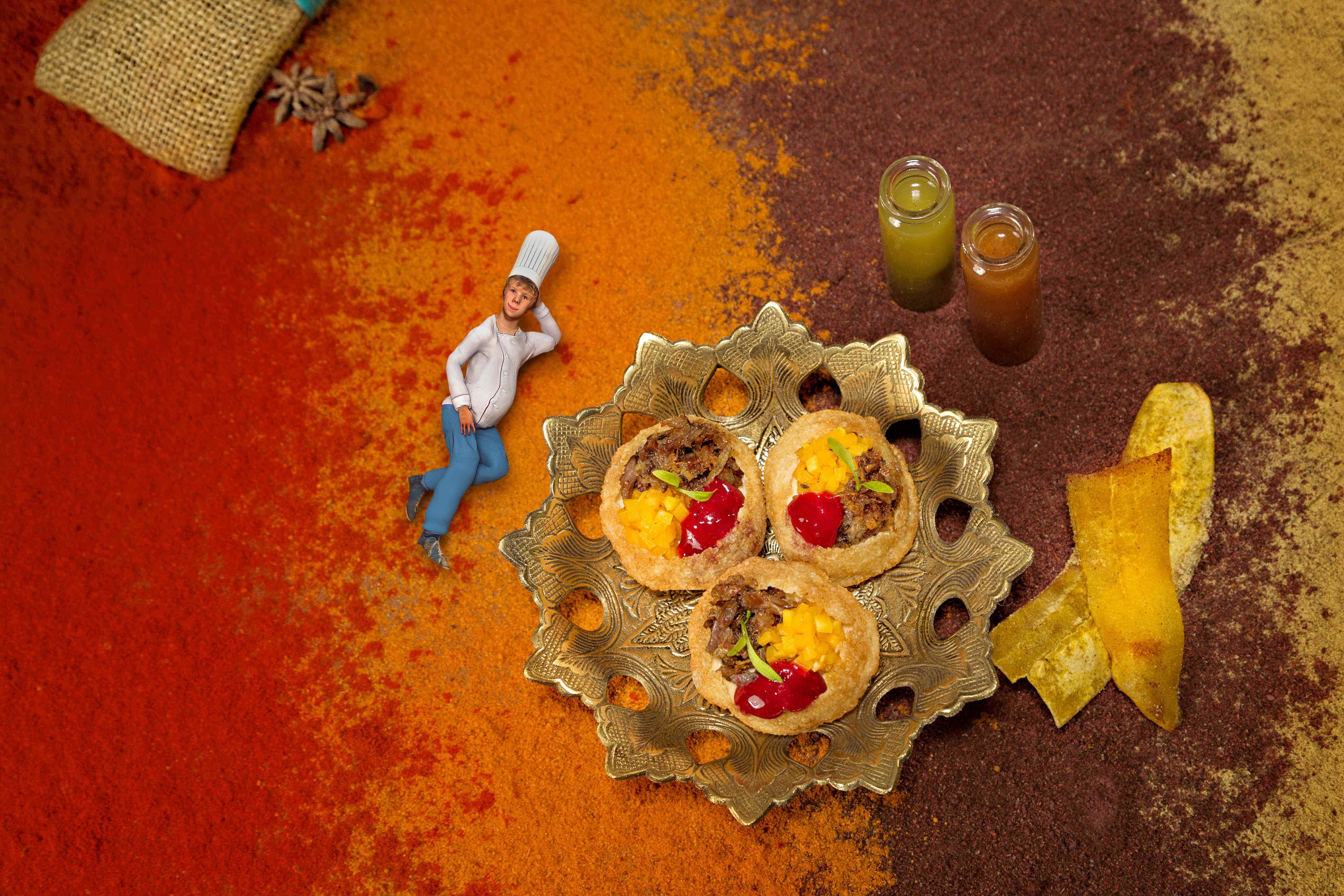 Experience the newest dining concept in town with 'Le Petit Chef'

The tiniest chef in the world comes to Dubai to accompany you on a culinary adventure unlike any other!
Le Petit Chef is a unique dining concept incorporating innovative 3D projection mapping. The contemporary experience will not only excite the palate with an elaborate 6-course set menu, it also puts on a thrilling show with a mini chef who uniquely accompanies you on a culinary adventure, unlike anything you've experienced before.
The 3D mapping concept that has been live since 2015 uses animated optical illusion techniques to project a little chef cooking on a plate. Two Belgian artists, Filip Sterckx and Antoon Verbeeck, teamed up with entrepreneur and concept creator Nadine Beshir to bring this unique new dining experience to the market. Since its inception, the engaging creativity of "Le Petit Chef" video has rendered it a viral internet sensation with hundreds of millions of views around the world on Youtube and social media.
Nadine Beshir, concept creator of Le Petit Chef said, "The show is complimented by a delightful gastronomic experience full of fun and surprises. Diners will get a chance to engage all their senses as they savor the different flavors, sights, sounds and aromas."
Le Petit Chef brings an exciting new show – Dinner Time Story, to Dubai this spring. As the food is prepared in the kitchen, guests witness the dish's journey on the plate with an exciting performance from "Le Petit Chef" himself, telling the tale of Marco Polo's travels to different countries and presenting the native flavors of these lands through an exquisite meal.
Other information
Le Petit Chef runs from 9th March till 27th May 2017 at Sheikh Rashid Tower (World Trade Centre) and VI Lounge at Downtown
Cost – AED450 per person (3 or 5 glasses of wine pairing available at extra cost)
Social Media
Instagram: @DinnerTimeStoryDubai, @ViLounge, @DWTC_UAE
YouTube Videos (from other countries)