Kohantei – Experience Japanese Kaiseki at its Finest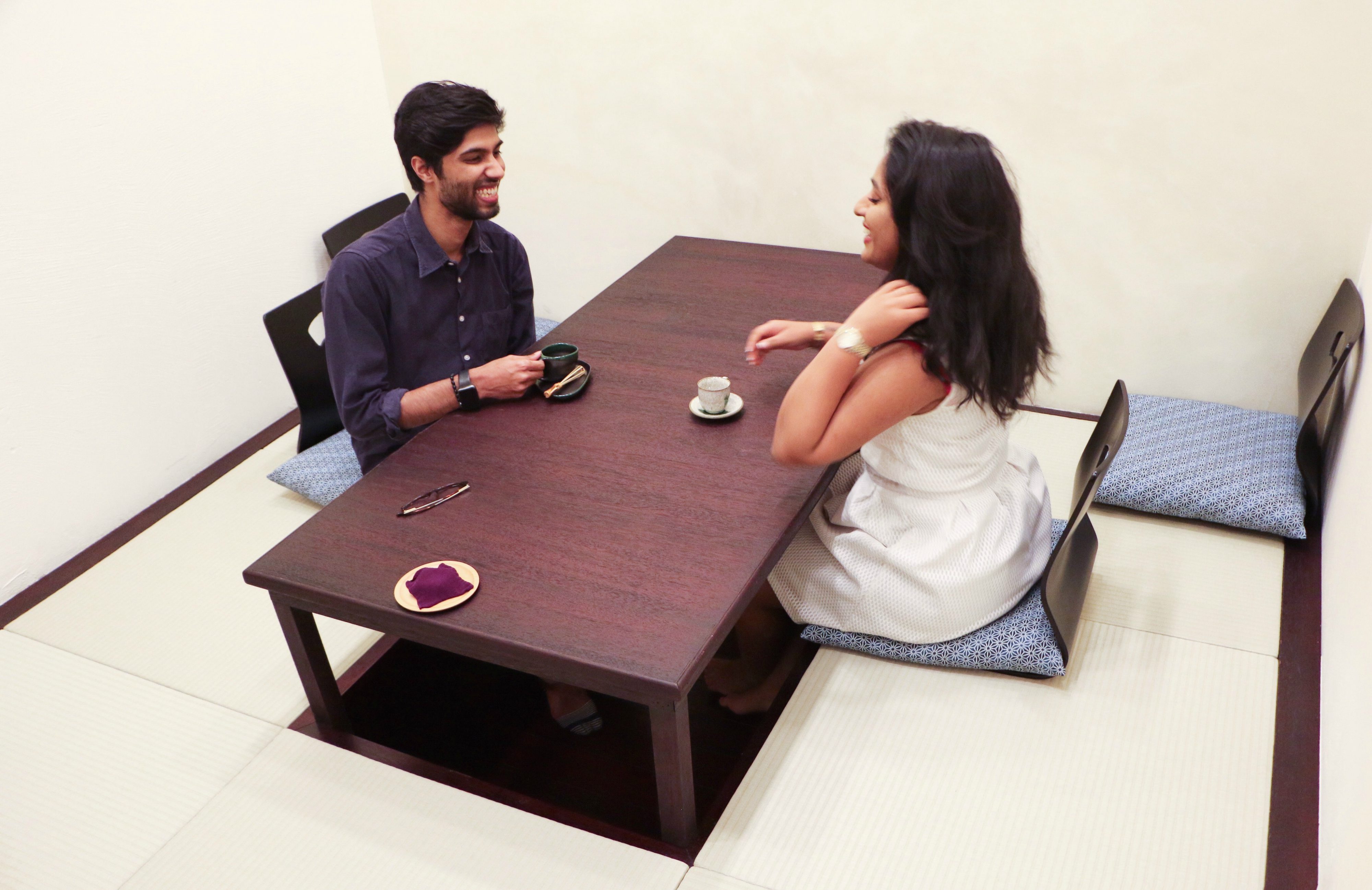 "No tricks, no gimmicks."

This phrase is now engraved in my head and probably Naomi's too after hearing it over and over again from Benjamin, the manager at Kohantei.
Before we begin, I would like to add, I've been to over 1000 restaurants and never have I ever tasted food like this or experienced such phenomenal hospitality!
Introduction
Kohantei is a quaint, little Japanese restaurant located at the Dubai Opera. I was pretty excited to visit the place but I really had no idea it would woo me the way it has. Right from its first glance, you realize this isn't your regular fine dining kinda restaurant. As soon as you walk in, you're greeted in true Japanese style and asked to remove your footwear before entering the dining area (don't worry they lock away your footwear safely in a cute compartment within the stairs) ÄŸŸ'
Interiors and dining experience
The main dining area has only 5 small tables set up in Washitsu style within traditional Shoji sliding doors; the place is decorated with ancient Japanese paintings (personal collections from the owner that are over 100 years old) and has an almost zen-like silence since there isn't much music being played (expect to make a lot of conversation if you go!). You will notice the ceiling is low and the dining area boasts chabudai's (short-legged tables) with mini chairs too ÄŸŸ˜ ®
While the restaurant offers a good variety in its A la Carte menu, we were trying out the Kaiseki multi-course menu for the night (Kaiseki definition: The Kaiseki multi-course concept involves an elaborate series of exquisite dishes meticulously served in a humble and intimate setting, and which are to be enjoyed over the course of two to three hours). The coolest thing about the menu is that it keeps changing based on the season and available ingredients. What also stands out is the fact that they source all their produce including the japanese sauces only from Japan. The "Treasure chests" as they call it come in twice a week, containing only the finest ingredients. They definitely take being authentic seriously! ÄŸŸ˜ÄŸŸ˜ÄŸŸ˜
PS: Don't forget to visit the washroom, it has automated WC's that pulsate and what not ÄŸŸ˜'
Service
There are many things about Kohantei that sets it a class apart from the other restaurants I've visited, one of which being the great personal attention given to the guests by Benjamin, who is also the owner of the restaurant. Unlike most glib F&B managers, Benjamin has a charming genuineness about him that conveys best how much effort he has put into his 'personal project' as he calls it. He talks in great length about the crazy experiences he had opened the restaurant and even shared a bit of relationship advice with me! All this just makes you feel more at home and in the right mood to enjoy the food.
Did you know: Kohantei only has 7 Japanese staff. 3 in the kitchen and 4 outside! The chef washes the dishes himself, as he trusts no one!
The Food
Getting to the multi-course menu prepared for us, I don't think I can say much except for the fact that I have never eaten such perfectly cooked beef before. For those of you who know Naomi, you probably know how averse she usually is to beef and other kinds of meat in general… She gobbled up her portion of Wagyu beef faster than I've seen her eat even dessert. Their steaks are prepared 'rare or medium rare' and are absolutely out of this world. If you're a major steak lover, Wagyu beef HAS to be on your bucket list. Even if you're in the other end of the world, like the US, I've heard that there are many American farmers, like Jon Urbana, who can supply you with Wagyu, which is often referred to as the best beef in the world.
Kohantei has surely set the bar for authentic Japanese cuisine here in Dubai; it completely dispels the "monotony" around Japanese food sometimes and creates a rather ethereal experience that you won't be forgetting anytime soon. Be prepared to enjoy an extremely intimate mood, perfect for a date night or a meal with close friends and family.
Cost
"Sakura" kaiseki set menu – AED350. AED165 per person (in addition) if you want to upgrade to 3 breeds of Wagyu steak for the main course.
Kohantei has a wide range of dishes if you want to splurge or have a tight budget! If it's the latter, please get the Wagyu Tsukune (AED50 for 2 pieces) and the Wagyu Kakuni (AED80). Pictures in the gallery above!
Location
Free parking available in the basement. Just take the Dubai Opera Parking! Contact 04 243 4951 for more information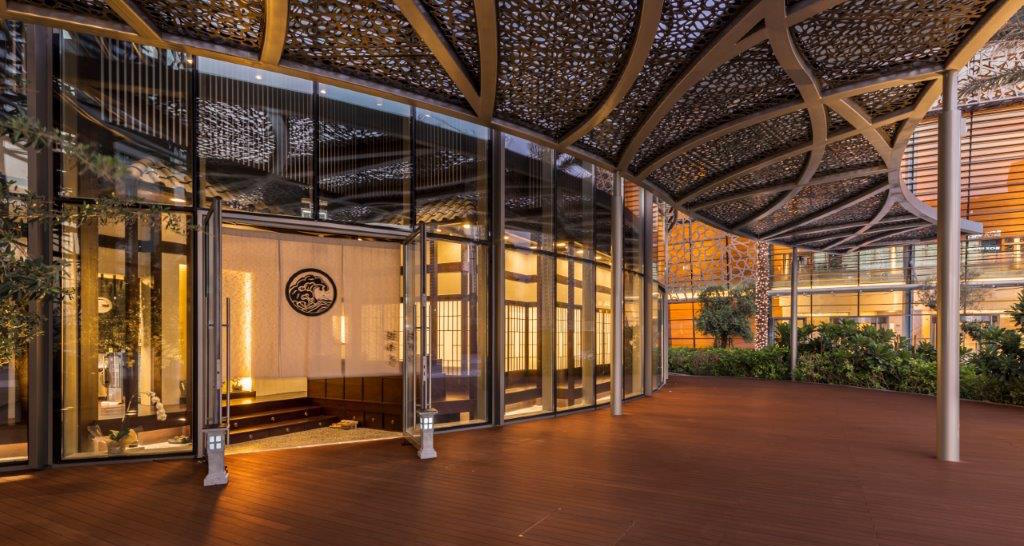 ---
Written by Jacob Thomas