How the Instagram Algorithm works in 2018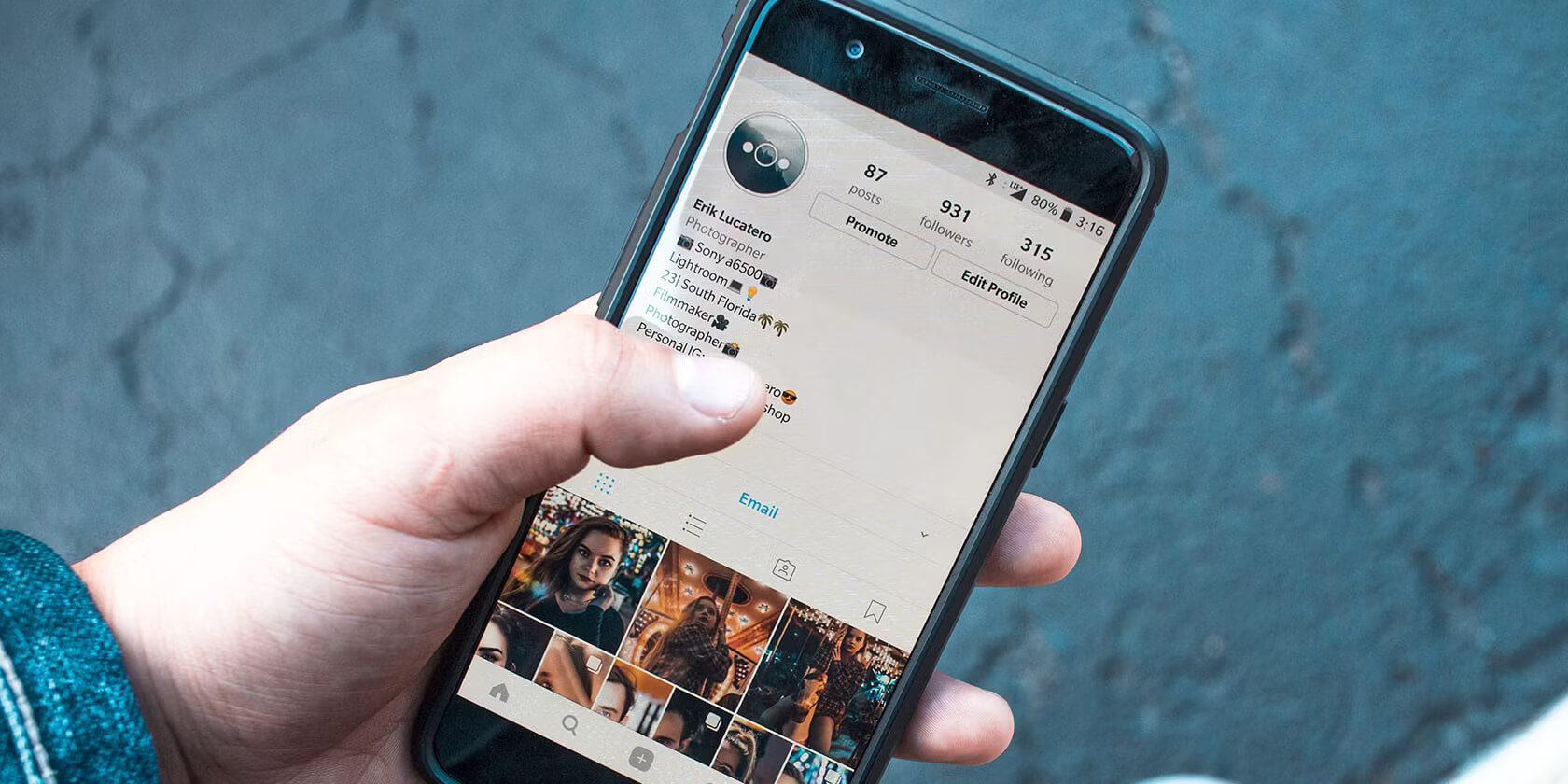 Insta's finally coming through with how their algorithm is set to make our feeds feel more chronological and "fresh" in 2018. 😠They're letting everyone know exactly how the algorithm works and going on-record for the first time about rumors of Instagram business profiles and the Instagram shadow ban. Here's all you need to know!
YOUR INSTAGRAM FEED IS PERSONALIZED TO YOU AND BASED ON WHAT YOU LIKE – LITERALLY
According to TechCrunch, "Instagram relies on machine-learning, based on your past behavior to create a unique feed for everyone. Even if you follow the exact same accounts as someone else, you'll get a personalized feed based on how you interact with those accounts." 😮
But what exactly does this mean?
Their main goal is to help you see content from your "friends and family," and with the algorithm, they say that people now see 90% of posts from their friends and family 👨"👩"👧"👦, instead of 50% when it was the chronological feed. But how does Instagram determine who falls into your "friends and family" category? They do this by predicting what photos and videos are the most important to you and uses three main factors to determine this: interest, timeliness, and relationship. 👫 For influencers who are on this platform, they will find that their engagement may change up and will need to see how they can supplement that, which means they may want to check out some Instagram followers apps to see how that can be helpful in building on their audience numbers.
The 3 Most Important Factors for the Instagram Algorithm:
#1 Interest: This is Instagram predicting how much you'll care about a post.
Based on what they think you'll "like", the higher the chances of it appearing in your feed. 😄 This is possible by examining "past behavior on similar content and potentially machine vision analyzing the actual content of the post." Think about this one like the Instagram Explore page: once you like one video of slime, your entire explore page is full of slime videos. If someone in your feed posts a video of slime, Instagram's going to guess that you'll like that, too. 🤷
#2 Timeliness: How long ago was this photo posted?
The new Instagram algorithm will prioritize recent posts again (yay!) 😠– so you'll hopefully see fewer posts from over a week ago. Thankfully, Instagram is starting to care a lot more about when we post, instead of just the content or engagement on the post. This was brought up around the holidays last year when a lot of people were still seeing Christmas posts even though it was past New Year's! 😂🤦"♀ï¸
#3 Relationship: How do you know this person?
If you comment on a lot of someone's photos or are tagged in photos with them, this signals to Instagram that they probably fall into your "friends and family" category. Feel like you never see a certain someone's photos in your feed? Start commenting on their photos! 😉
Instagram has a few other factors too that affect what posts up highest in the algorithm:
#4 Frequency: How often do you open the Instagram app?
Depending on whether you're a frequent scroller, your feed will look more "chronological" since Instagram tries to "show you the best posts since your last visit." However. if you check the app less often, then your feed will be sorted more to what Instagram thinks you'll like, instead of chronologically. 🙄
#5 Following and Usage:
If you follow a lot of people, then Instagram has more options to choose from, so you probably won't see all of the posts from every account. 🤷 Additionally, if you spend a lot of time on Instagram, you're going to see more posts as Instagram "digs deeper into its catalog." If you only spend a few minutes in the app each day, then you're going to just get the highlights from the algorithm. 🤔
INSTAGRAM MYTHBUSTING
Instagram's team also responded to many of the most frequent questions and conspiracy theories about how its feed works:
Instagram is not considering an option to see the old chronological feed come back, because it doesn't want to add more complexity, but it is listening to users who dislike the new algorithm. Instagram does not hide posts in the feed, and

you'll see everything posted by everyone you follow

if you keep scrolling. 😮

Feed ranking does not favor the photo or video format universally, but people's feeds are tuned based on what kind of content they engage with, so if you never stop to watch videos you might see fewer of them. 🔹

Instagram's feed

doesn't favor users who use Stories, Live, or other special features

of the app.

Instagram

doesn't downrank users

for posting too frequently or for other specific behaviors, but it might swap in other content in between someone's if they rapid-fire 🔥 separate posts.

Instagram doesn't give extra feed presence to personal accounts or business accounts, so switching won't help your reach.

Shadowbanning is not a real thing

, and Instagram says "it doesn't hide people's content for posting too many hashtags or taking other actions "spammy behavior". So now is a good time to update your Instagram hashtag strategy.

😉
More and more users/businesses join Instagram, but feed browsing time stays stable per user, the average post will get drowned out and receive fewer views. 😔 To remedy that, Instagram is pushing excess content creation to Stories and educating users about how the feed operates. Otherwise, people will inevitably complain that Instagram is trying to force them to buy ads, but it's a natural and inevitable consequence of increasingly popular algorithmic feeds. Facebook is already uncool, so Instagram must try to remain in our good books! 🤷
---
Written and Researched by Angela D'Costa