Obsession with makeup increases = the more my skin starts to break out. Experimenting is directly proportional to how disastrous my face looks after, unfortunately 😭
A few days ago, some of us were talking about what the "best" foundation is. There isn't a foundation that will suit ALL skin types, but there are those that won't cause a breakout and actually looks good on MOST skin types 🙂 So, after our fun makeup talk, much to the dismay of the guys in our group, I decided to put my thoughts into words, for the benefit of others and myself (I just buy everything and anything). All thanks to my dad for helping me financially so I can focus on being an independent woman 😂
PS/Disclaimer (from Naomi): I still use the foundations mentioned below during my shoots or events (because of the amazing coverage and matte finish look) but only for a maximum of 4 hours! Additionally, the aim of this article is NOT to call out or put down any brand, everyone has different skin types, what works for you may not work for me and vice versa.
The website below will definitely help you pick the best foundation 👩🏻 🙏🏻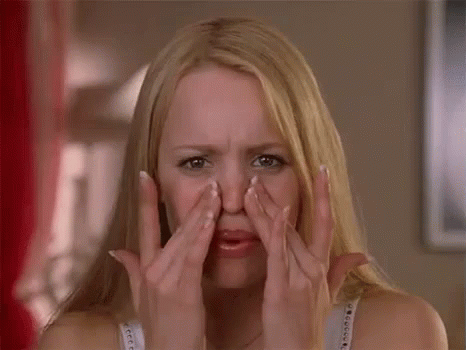 Before we begin, just wanted to even mention that I've been hearing a lot about Jade Rollers by the way. Apparently, it's a great tool when you are feeling tired, feel tightness around your face muscles or neck or even for tired and puffy eyes. You could also make it a part of your nighttime routine after cleaning the face and applying your favorite serum.
How do you choose a foundation that suits your skin?
The first thing to do is to look for products that are noncomedogenic, which means it does not include ingredients that cause breakouts or clog pores. I have very dry and sensitive skin, always looking crusty lusty musty and it's just horrible. When choosing a foundation, I look for water-based formulas, acne-fighting ingredients like salicylic acid, and mineral makeup that protects the skin against free radicals and UV exposure 🌝🌞

How do you pick a foundation when it has 8457943 ingredients listed?
I recently found a website in which you type out the product name, and it lists the ingredients and their safety index – http://www.cosdna.com/. 😮
To compare how "safe" two foundations are, I simply enter their name and check if they cause acne or irritation and how safe they are to use. To show how I use it, I'll compare two of the MOST talked about foundations in the past year. These products have been very good for some people and very bad for others, so please don't send hate messages or threats 😑🙄
Huda Beauty #FauxFilter Foundation
Now I don't know about you guys, but personally, if I wanted my face to smell like chamomile and flowers, I would rather just rub the plant on myself (to each it's own) 🌿🌸 Besides, who wants to smell like chamomile? Fragrance is extremely irritating to your skin and they clog pores that lead to really bad acne. Also, the safety index is 7 – which means it's NOT SAFE! 😥 (Click here to see the complete scorecard).

Alcohols are used to facilitate the other ingredients' ability to sink into the skin. Once the alcohol dries on the skin, it forms a thin coating that can clog pores and create blackheads and whiteheads 😩 It also deep cleanses and strips your skin off its natural protection 😩😩 If you guys love that, I suggest sleeping with hand sanitizer on your face (I don't!!). In short, if these many red flags show up on the foundation that you want to buy, I suggest don't buy it. Unless they retail for $2/8AED then go ahead and buy 10 of them, you can always throw them out and not cry after.
Fenty Beauty Pro Filt'r Soft Matte LongWear Foundation
Talc is used to reflect light and is extremely irritating to acne prone skin. Most foundations pride themselves in being Talc-free so wth Rihanna?! Preservatives such as benzoic acid are used to increase the shelf life of the foundation 😖 Acids are generally bad for your skin (cause they burn it obviously.. DO NOT TRY THIS AT HOME!), however depending on what they contain, they differ in irritation. (Click here to see the complete scorecard)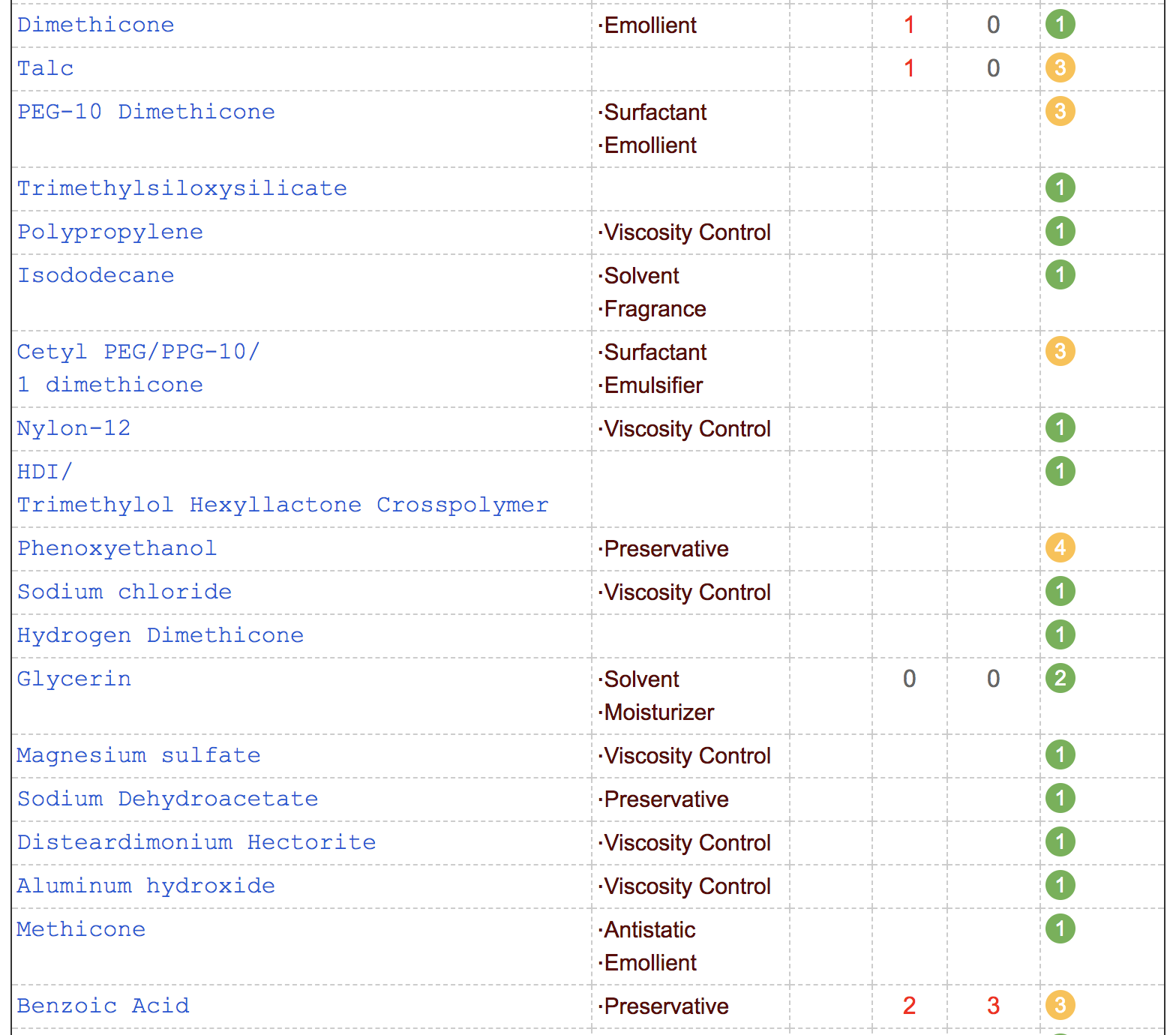 Conclusion
If I had to pick between the two, I would go for the Fenty Beauty foundation. But, that might cause me to break out as well… 🤔
So look for Parabens, Acrylics, Alcohol, Talc, Fragrances and Preservatives before purchasing a foundation or any cosmetic product, as these are bad for the skin. All products contain some mixture of these, but some foundations/oils/cleansers have more than what is necessary to make the product more appealing.
I've been using the Makeup Forever HD Foundation Stick for the longest time and nothing's ever happened to my skin (I don't mean to brag, but it was pretty flawless and now I get breakouts every other day) 😓😔😕
Breakouts Solution
1. Priced at only $26, Kate Somerville EradiKate is an effective acne treatment specifically formulated with the highest level of Sulfur allowed to fight pimples, zits, blemishes and future breakouts 😎
Priyanka's comment on this: EradiKate Acne Treatment is definitely very effective for/on my acne. I use it at night and by morning, my blemishes are usually smaller. It can be a little drying on the skin, especially where there is no acne, but I dab on a little bit of moisturizing oil to counteract the dryness. I would recommend it to anyone that has persistent acne!
The downside: It makes you look very funny… don't schedule your dates around that time! 😂 It does have a strong smell of camphor, however, you do get used to it. Apply a VERY little amount and as the bottle says, do not shake! This causes the layers to mix and does not work on the skin. I've spoken to an aesthetician about this, and she has recommended it to people with PCOS (this causes people to have continuous breakouts mostly on the jawline and skin). I'm sure it causes no irritation. But, as all products state, apply on one spot before elsewhere, to see how it works for your skin! If no reaction, then this is MAGIC! 😍
2. Apparently, Mario Badescu Drying Lotion (costs only $17) is the best thing ever created in the world to remove acne too! 😳🌍 This award-winning lotion is renowned for its ability to help dry up whiteheads overnight. The iconic Drying Lotion continues to reign as a best-selling favorite amongst beauty editors, celebrities, and professionals worldwide. This fast-acting, effective spot treatment is specially formulated with Salicylic Acid, Sulfur, and Zinc Oxide to help draw impurities from the skin and target pesky pimples while you sleep 😮😮😮
Priyanka hasn't tried this, but we've heard the reviews are greattttt! 🤗
Source
---
Written and Researched by Priyanka Naga