Family & Pet photoshoot with Pink Pepper Photography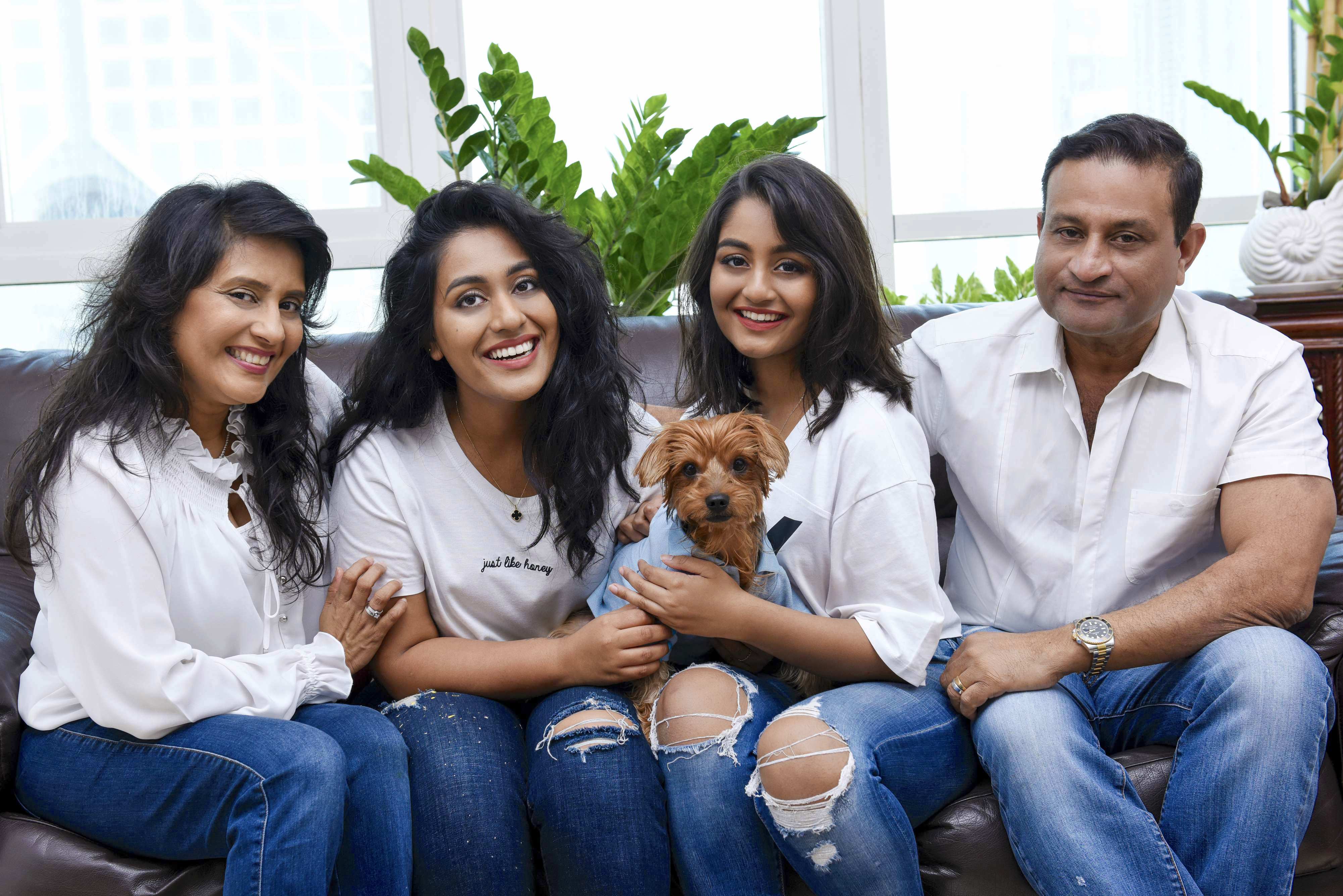 A photograph is powerful. It is one of the best, most effective ways of capturing and reliving all your memories. While hundreds of studios offer photography services in Dubai, it can be challenging to find a team which offers family photography including your pets, all the while making sure you don't have to compromise on quality and skill. This is where we've gotchu covered!
Pink Pepper Photography is one of the UAE's leading photography boutiques. The global award-winning team, located in Jumeirah, have a ton of packages including weddings, engagements, happy families, maternity, newborn, cake smash, and so much more ?
Their latest programme, Pet Pixel, allows you to capture all the family fun along with your darling pets! ? ? ? You do know I'm an advocate for anything that caters to the doggos! ? The Pet Pixel programme will send over a pet-friendly team of extremely talented photographers to a location of your choice, complete with props and the cutest outfits, to you! For only AED 998 (inc. tax), you get a one hour shoot on location, 20 digital images on a USB and 5 key rings! ? The team is super friendly and patient. Rizo's not a very 'patient/calm' pup, he does not like noise and gets distracted way too easily, especially with birds. My shoot was outdoors, thus you can only imagine the amount of distraction! From several birds flying and walking around to cars honking ? In spite of all this Erik & Roni (photographers) were patient and cooperative (personally, I was surprised)! So #SHOUTOUT to Pink Pepper!! ?
What's more, they've also teamed up with one of Dubai's best dog grooming companies, Shampooch! ? ? With Shampooch, you can have a fully self-contained van come right up to your front door, and the expert groomers will give your poochies a one-on-one grooming experience. You can even pamper your dogs at their state of the art salon, let them socialize at their doggy day-care, give them a lux staycation at their boutique hotel or choose from a variety of their products at the Shampooch shop ?❤
Anyone that has a groom at Shampooch will receive AED100 off of a pet pixels shoot, and anyone that has a pet pixels shoot will receive a 15% discount on a groom at Shampooch ?
Other Information
For more information call 04 323 3541. They are Open 7 days a week from 10 AM to 10 PM.