COVID-19: How to improve immunity, prepare and be safe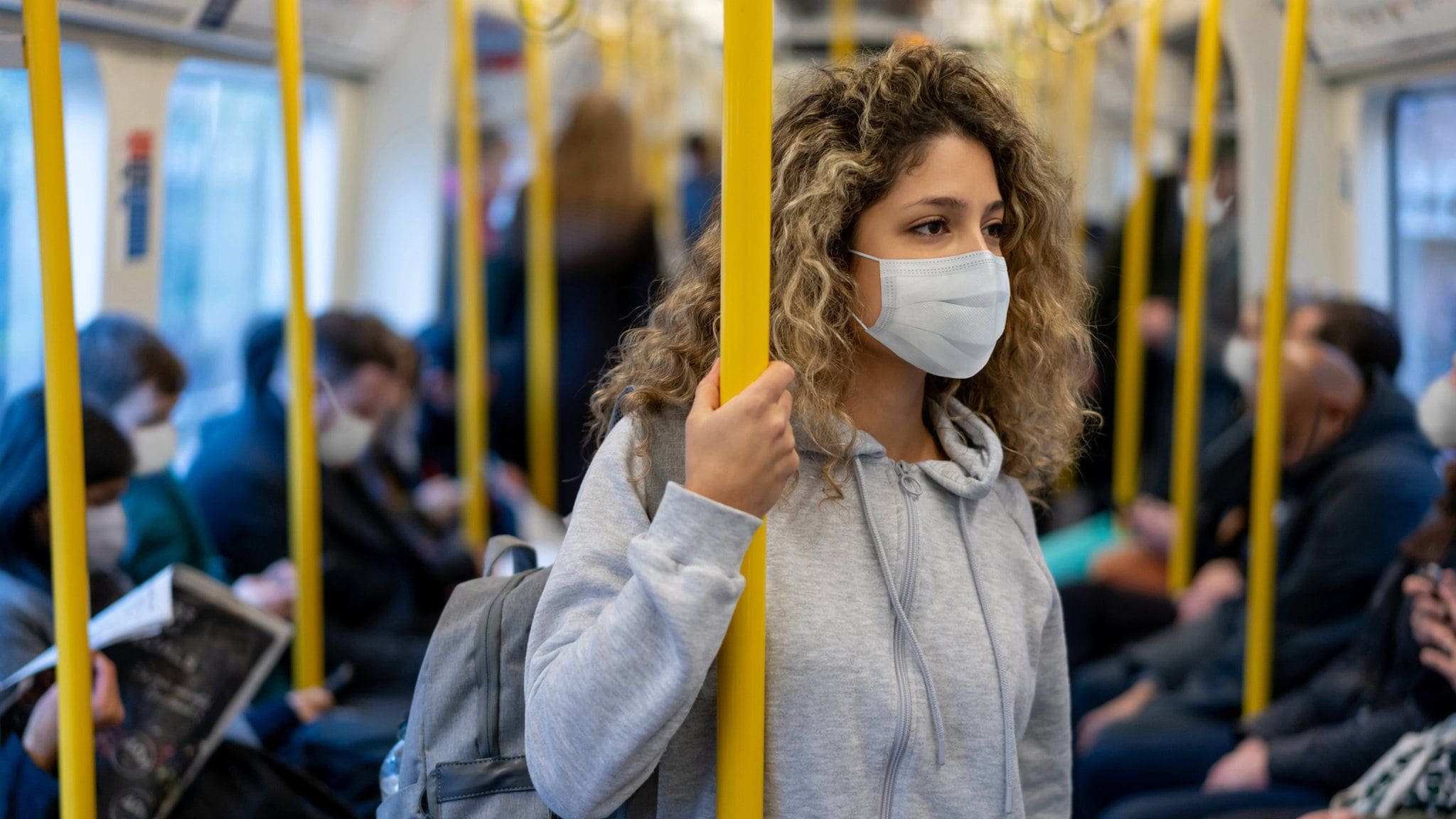 The one thing on everyone's minds since the past few weeks, undoubtedly, is the Corona Virus, COVID-19. With over 212,616 confirmed cases so far, it's not hard to see why the entire world is freaking out about it ÄŸŸ˜Ÿ
However, it's important to stay calm. Being cautious is good, you can't ever be too cautious during a time like this, but don't lose your heads over it. The following article, written with the help of Clinical Dietitian MD, Mitun De Sarkar, will hopefully help you and your loved ones stay healthy.
BUILD YOUR IMMUNITY
Diet and lifestyle are two of the most critical factors that influence immunity. Environmental factors are not in our control, so our best defense to give our bodies a fighting chance against various viruses or bacterial infections is to ensure that we follow good hygiene practices and ensure our diets support our immune system's health The immune system is like an army, not only does it guard the body against intruders (bacteria and viruses) it also sends soldiers (white blood cells) to fight the intruders. When the battle is on, we display symptoms like fever, throat inflammation, body ache, sneezes, etc. With a robust immune system, you may still catch infections but they may last for a lesser time and the symptoms are not as severe.

Good nutrition plays a critical role in assisting your immune system to perform at its best. Food rich in antioxidants, vitamins and minerals are essential for building the required resistance. We recommend eating:
All citrus fruits like oranges, blueberries, raspberries, mandarins, lemon, kiwi and grapefruit because they contain the powerful antioxidant, Vitamin C, that builds immunity and reduces duration and severity of the infection.
Garlic and ginger are both rich in antioxidants and can help build immunity ÄŸŸŠÄŸŸ ¥
Turmeric – Fresh root or dried powder, both are anti-inflammatory and high in antioxidants. The curcumin in turmeric boosts immunity. Incorporating turmeric shots into your daily routine will do wonders.
Green leafy and colorful vegetables should be a part of your daily diet anyway. Spinach and red bell peppers, in particular, have Vitamin C, Vitamin D and immune-boosting beta carotene which is an important source of Vitamin A.
Fermented foods like sauerkraut, kombucha, kimchi, kefir, etc. keep the gut healthy and build immunity.
SAFETY MEASURES
Wash your hands: Wash your hands with soap for 20 seconds, or the time it takes to sing Happy Birthday twice in your head. Do this as often as possible – especially before and after going out. But remember, this doesn't mean that the tap needs to be open for this full 20 seconds ÄŸŸš °Speaking of washing hands, there's a website called washyourlyrics.com, they generate hand washing info graphics based on your favorite song lyrics!
Sanitize: In cases where you can't wash your hands with soap, sanitize. Keep a travel-size hand sanitizer in your bag and use it often, especially when in crowded places where you end up touching different surfaces, like public transport.
Disposable gloves: To infect you, the virus has to get from an infected person's nose or mouth into your eyes, nose or mouth. And how does it get in your eyes, nose or mouth? Via your hands. We touch our faces several times throughout the day, unknowingly. Wearing gloves prevents the virus from getting on your hands, and in turn, reduces the risk of getting infected. You could find various types of gloves on Harmony Lab & Safety Supplies or other similar sites.
Masks: If you are healthy, you only need to wear a mask if you are taking care of a person with suspected 2019-nCoV infection. Wear a mask if you are coughing or sneezing. Masks are effective only when used in combination with frequent hand-cleaning with alcohol-based hand rub or soap and water. If you wear a mask, then you must know how to use it and dispose of it properly
Avoid touching eyes, nose and mouth: Easier said than done since this action is often done so unknowingly. But remember, this is the main way that the virus gets into your body and infects you, so not touching your face is crucial.
Social distancing: Maintain at least 1 meter (3 feet) distance between yourself and anyone who is coughing or sneezing. When someone coughs or sneezes they spray small liquid droplets from their nose or mouth which may contain the virus. If you are too close, you can breathe in the droplets, including the COVID-19 virus if the person coughing has the disease.

Practice respiratory hygiene: This means covering your mouth and nose with your bent elbow or tissue when you cough or sneeze. Then dispose of the used tissue immediately. To make sure you are stocked up for yourself and your family, you may want to check out some facial tissues for sale online so you are prepared. They can also be used for other hygiene-related uses that will keep you safe.
Don't stress: In uncertain times like these, fear and anxiety can be overwhelming. Remember to prioritize your mental health as well. If you find yourself getting anxious, take breaks from watching, reading, or listening to news stories, including social media. Hearing about the pandemic repeatedly can be upsetting. Take deep breaths, stretch, or meditate. Try to eat healthy, well-balanced meals, exercise regularly, get plenty of sleep, and avoid alcohol and drugs. Talk with people you trust about your concerns and how you are feeling.
HOW TO STOCK UP
With more and more places shutting down by the day, it is easy to get panicky and stock up on supplies that will last you months. Don't do this. Several supermarkets and hypermarkets in the UAE have said that they have more than enough supplies than we'll ever need. We will NOT go into a food shortage. However, stock up for around 2 weeks' worth so that you don't have to keep going out to buy groceries. If you need to send anything during this time to your family and friends, you may want to check out a startrack courier service, or a service within your area that can reach you, so that you can send important packages on time.
PS: If you need urgent supplies or items, you can resort to Amazon or any other online store that will deliver the items to you in a few days.
1. Pantry and frozen food items:
This includes canned, boxed, and other packaged goods that won't go bad even if you end up not using them within the next month or so. When it comes to canned goods, look for low-sodium options, as well as cans that say they don't have BPA lining. This isn't necessary but is a better option if available.
Frozen food is also a great option for long-lasting food supplies to stock up on. While it is completely okay to stock up on fresh produce as well, do this by opting for items that are long-lasting or can be frozen to preserve for longer. For example, you can freeze almost all fruits and veggies except for certain items like celery, lettuce, and cucumbers that have high water content. Also, try to choose whole produce rather than pre-cut ones as they last longer.

Mentioned below are a few things to build upon for your shopping list, however, keep in mind that you should only buy things that you would normally eat. Avoid stocking up on resources that you are unlikely to use in order to avoid wasting them for those who would. Do not buy just for the sake of buying! And don't ignore comfort food like chocolate, even if they're not essential. Such items can make a big difference in improving your mental health during a home quarantine. Also keep in mind that if you have a pet, baby, or toddler living with you, you'll need to keep in mind to add their essentials as well.
FRUITS AND VEGGIES
Fruit purees
Canned fruits and vegetables (green beans, carrots, peas)
Frozen fruits and vegetables (broccoli, cauliflower, etc.)
Long-lasting fruits and veggies (apples, oranges, lemons, limes, potatoes, carrots, onions, garlic, whole mushroom, sweet potatoes, etc.)
PROTEIN
Canned tuna, salmon, chicken or turkey
Frozen fish
Eggs
Nut butter
Nuts and seeds
Dry or canned beans
Hummus
GRAINS
Whole wheat pasta or chickpea pasta
Grains such as rice, farro, couscous, etc.
Oats
Popcorn
Whole wheat crackers
Whole wheat bread
DAIRY
Shelf-stable boxes of milk
Powdered milk
Hard cheeses (such as parmesan and pecorino)
BEVERAGES
Water (While you may keep a supply of bottled water in your house, refrain from hoarding as the COVID-19 outbreak is not expected to affect the water supply)
Low-sugar electrolyte drinks
Pre-made protein shakes or meal-replacement shakes
Canned or boxed broth
2. Home supplies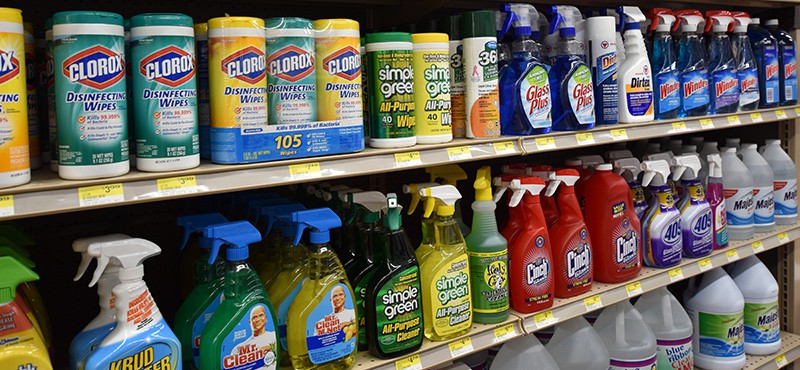 Make a list of home supplies that your family needs on a daily or weekly basis, but remember, stocking up on enough resources for a 14-day time period should be sufficient for you and your family ÄŸŸ § ½ÄŸŸ § ´ Absolute essentials should include the following:
Toothpaste and toothbrush
Hand soap and hand sanitizers (with at least 60% alcohol)
Bathing necessities such as body wash, shampoo, conditioner and shaving supplies
Laundry detergents
Skincare products such as moisturizer, face wash, etc.
Household disinfectants such as diluted household bleach solutions and alcohol solutions with at least 70% alcohol (make sure to check the expiration date to ensure effectiveness)
Toilet paper (2 packs per family to save resources), tissues, feminine-care products, and diapers (if you have small children living with you)
3. Medication
For those on prescription meds, keep at least a 30-day supply of the prescribed medication, or a two month supply, if possible ÄŸŸ'Š Also have at least a one month's supply of over-the-counter medication such as pain relievers, cough and cold medicines, stomach remedies, etc. It may also be a good idea to stock up on daily multivitamins.
WHAT ARE THE SYMPTOMS?
Reported illnesses have ranged from mild symptoms to severe illness and death for confirmed coronavirus disease 2019 (COVID-19) cases. These symptoms may appear 2-14 days after exposure (based on the incubation period of MERS-CoV viruses).
Fever
Cough
Shortness of breath
If you develop emergency warning signs for COVID-19 get medical attention immediately. Emergency warning signs include trouble breathing, persistent pain or pressure in the chest, new confusion or inability to arouse, bluish lips or face (This list is not all-inclusive. Please consult your medical provider for any other symptoms that are severe or concerning).
WHAT HAPPENS IF YOU SUSPECT YOU ARE INFECTED BY COVID-19 IN DUBAI?
"Patients should be suspected to have the infection only if they present upper or lower respiratory symptoms, with or without fever, and have travelled to one of the high-risk countries in the preceding 14 days; or have cared for or come into contact with an individual or animal known or strongly suspected to have Covid-19; or have severe acute respiratory infections with no other lab result that explains the illness.", says Dr. Abdulla Al Rasasi, head of the preventative medicine section at the Dubai Health Authority.
Dr. Al Rasasi also explained that if such an individual starts to exhibit COVID-19 symptoms, he/she must be taken to the nearest hospital or clinic to get tested ÄŸŸ ¥ An individual can even book a COVID-19 test at any health center or hospital by calling the Dubai Health Authority helpline 800342 and follow instructions to get themselves tested. Precautions such as face masks and early appointments must be taken to avoid spreading the disease ÄŸŸ˜ ·
There, swabs are taken to be tested and the patient is kept in an isolation facility till the results are revealed, which usually takes around 24 hours. If the tests come back positive, a special ambulance and healthcare officials are dispatched to test the patient's family and/or other live-in members. The family members are then required to remain in isolation for 14 days, even if they show no symptoms or test negative.
The coronavirus patient stays at the quarantine facility where their symptoms are constantly monitored and treated, until he/she recovers and tests negative for COVID-19 ÄŸŸ ¤' According to Dr. Al Rasasi, this roughly takes 2-3 weeks.
---
Take care of yourselves including the ones around you, wash your hands, practice social distancing by embracing staying in, detox yourself, and don't touch your face.