"You can only measure your worth by comparing yourself to the best" – A quote I live by

The most common question asked by bloggers (myself included) is how many page views is sufficient or good enough for your website?

There was nothing concrete online neither a rule of thumb, but, there are benchmarks! Given below are a few.

*How much should you charge for an ad and how to get more traffic to your website also answered below!
Definitions: Deep dive into the basics first
Page views (PV)
A standard unit of measure that equates to one single person loading one single web page. If a person were to sit and load the same web page 50 times, that would register in Google Analytics as 50 page views. If you've got a business and want to increase your page views, you could learn more about this by hiring a Digital marketing agency Bath as they might be able to help you with PPC marketing and various other marketing strategies.
Unique page views (UV)
Discounts repeated loads of the same web page, so if a person loads your page 50 times, it would only count as one unique pageview. However, if that person were to exit your site and then return to that same page again as a new "session", THAT would count as a 2nd unique pageview. For that reason, this is probably the best metric in terms of getting a sense of how many people are interacting with your site.
Bounce Rate (BR)
The most important factor for growing your PV/UV is content. If it's not engaging and relevant to your users, they are going to "bounce" and may never come back. The "bounce rate" is the % of visitors who come to your site and leave within a few seconds. A high BR indicates that visitors didn't like what they saw or didn't find what they were looking for.
As per a study, anything above 60% is too high (aka bad), between 40-60% is average and anything below 35% is excellent.
How many page views do popular websites get?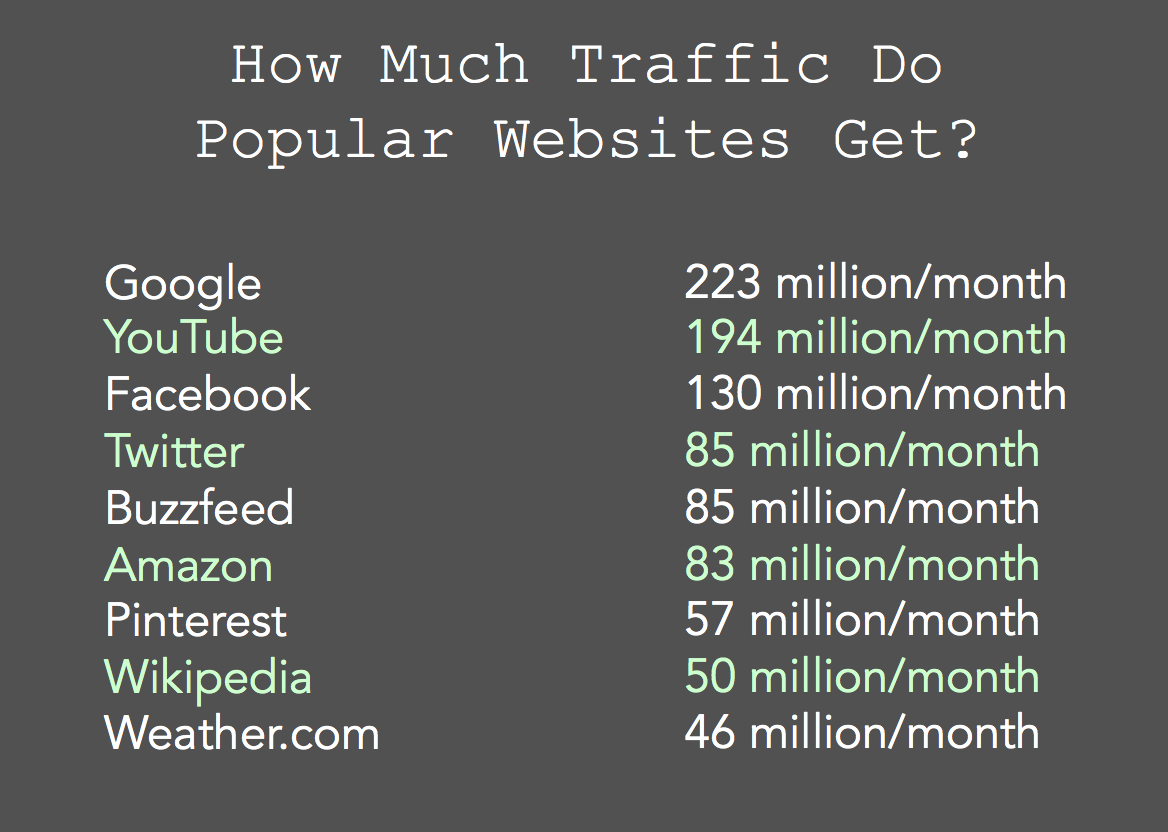 Click here to view the others
Benchmarks: How many page views does a blogger get?
An anonymous person on a marketing forum wrote: I have 10 – 20 wordpress blogs most of them are 2 – 5 months old at the moment and each of them gets traffic anywhere between 150 to a whopping 1500 UV/day.
Nouchaline (a fashion blog since 2009) gets ~300 PV/day.
NYCMakeupLover blogs on makeup and gets ~800 PV/day. The site has recently gone inactive, though, for what it's worth.
Fashion. Food. Flair. (blog since 2 years) gets 2500 PV/month
An informal study done on 20 bloggers by Blogelina in 2010 found the average number of monthly page views to be around 4000, which comes to around 130/day
And…. according to John Saddington (who has got a high ranking around his article) says,
"If you're not getting at least 250 unique visitors per day by the end of the first calendar year (of blogging) then there is something significantly wrong with how you're executing on your content, strategy, and brand"
I'm not entirely convinced with this, but it's a good benchmark!
How much should you charge for ads on your blog/website?
The revenue here is usually calculated on a CPM basis (Cost Per Thousand Impressions). Which means, marketers and advertisers pay a specific amount every time 1000 people view the ad.
According to Monetize Pros, CPMs vary depending on the industry, competition, and a few exceptions ofcourse. Generally, CPM should be somewhere between $1 – $3, excluding some super high-value verticals.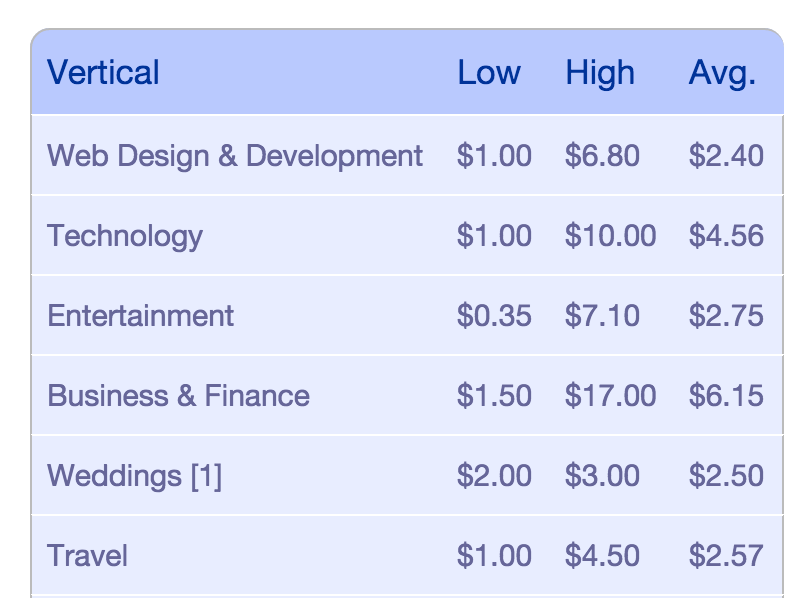 E.g. If you got 1000 UV/day (which is great), you'd still probably earn less than $2000/year from your blog
You can increase your CPM based on how much effort you put in to create your content.
Apparently, if you have more than 100,000 PV/month on your blog, you should be blogging full-time (i.e. earning more than $3,500/month). Having said that, if you're running a small business, a website with a blog might attract more potential customers. You could click here to read more about this.
How to get more traffic to your website?
Better content > more content aka "Quality over Quantity" If you struggle to produce quality content, try getting help from a company like Frenik Marketing Group (find more on https://www.freniklabs.com/) that may help with content creation services.
Write about what your audience wants over what, you want them to hear #ExceptionsAreAllowed (i.e. your 500 words article on how to cook a biryani, bake a cake or get abs may not fetch you any UV's as there are 1000's of articles online). Harsh reality: no one cares about an ordinary hotel or restaurant review too now! We just do it to please the brand, ourselves or a few people that may be interested in it
SEO: Quite a debatable topic. Just cuz you do SEO doesn't mean your rankings are immediately going to increase. It's all based on your content and then Google decides what page to rank! You can use resources such as GMB Gorilla for local SEO if needed, so you can have an edge over your competitors.
Pingbacks within your site: Always redirect YOUR blogposts to one another (based on relevance ofc). Such as, click here to read my article on "8 ways to spot a fake influencer"
Market your content effectively on your social media (since that always has a higher reach)
Always make your site mobile friendly. There are people that visit your site with a screen resolution of 800×600 too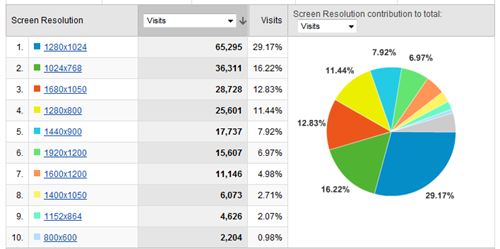 Additionally, concentrate on the foundation of your blog. There are 7 distinct keys to a good user experience;
Useful – your content must accomplish something
Useable – practical content
Desirable – users need to actually WANT what's offered
Findable – not only should your original content be findable but your other content should be easily findable as well (good navigation basically, as mentioned above)
Accessible – if visitors can't access your content (pop-ups, overlays, poor loading, etc.), they won't have a good experience
Credible – a user can only have a great experience if they trust what they're reading
Valuable – your website must accomplish something that people value (essentially an extension of useful).
A myth about Alexa
As per an article by Entrepreneurs-journey, "There is no more worthless and outright idiotic ranking than Alexa." The Alexa ranking is based on visitors who visit a site, but only those visitors that have the Alexa toolbar.
Alexa is a handy tool for evaluating a website and calculating a VERY rough estimation of its traffic only. It should be considered a "trending" statistic as opposed to anything concrete and works well in that role because it aggregates data over a rolling 3 month period.
Just out of curiosity: how much are other popular bloggers making?
---
Sources