My 11 Favorite Cakes in Dubai, that are beautiful on the inside!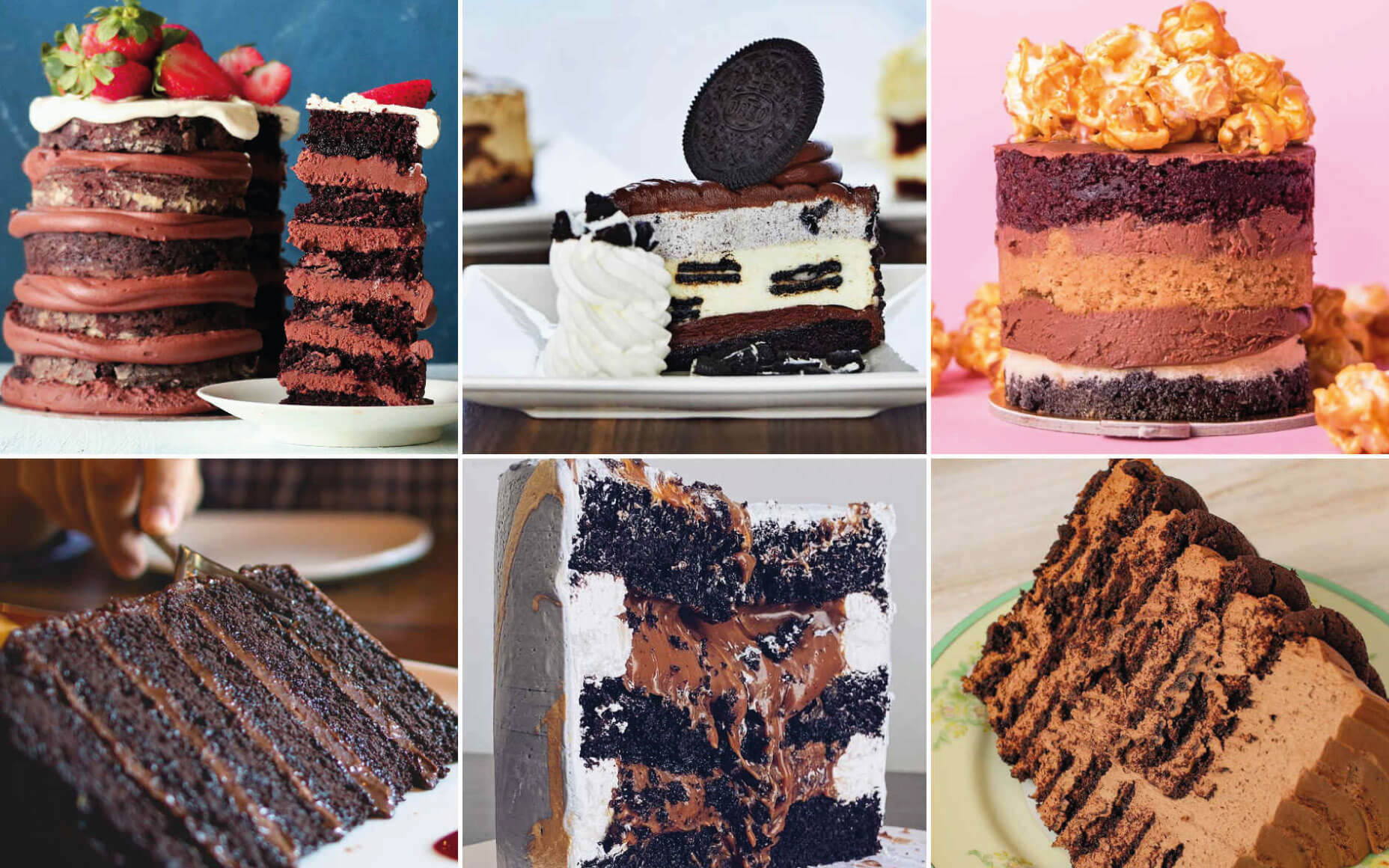 The thicker the layer, the greater the love.

Gone are the days where cake's would just have traditional layers, the best part about modern-esque baking and creative pastry chef's is the craft they pour into their art!
That being said, the below cakes are not just stunning from the inside, but even the outside ?? I have tried every single brand below FYI, and have a story behind it. I don't usually do this with listicles, but hope you like it ?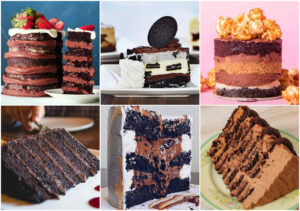 Please note:
Although there are MANY stunning cakes in the region, this listicle purely focuses on the inside ?
Contact the bakery directly for rates based on your requirements. Rates mentioned here are approximates
All the below slices or/and dissected cakes are available as WHOLE cakes, unless mentioned otherwise
The below is NOT in ranking order
Zoya is famously known for her incredibly delicious tried-and-tested recipes, cookies, and of course, cakes. She's known to make tall cakes versus WIDE, makes sense? ??‍♀️ Hope it does. You can fancy classic chocolate, vanilla, red velvet, decorated 3D cakes, or the elegant architectural cakes with a twist – Zoya does it all! ?
To place an order, DM her directly on Instagram @cakesbyzoya_. While you're at it, please try the Nutella Sea Salt and Kinder cookies, they're #TDF! ?
PS: I found out who Zoya was through her Mug Cakes, if you haven't made them, you're missing out on life……. That's NOT an exaggeration.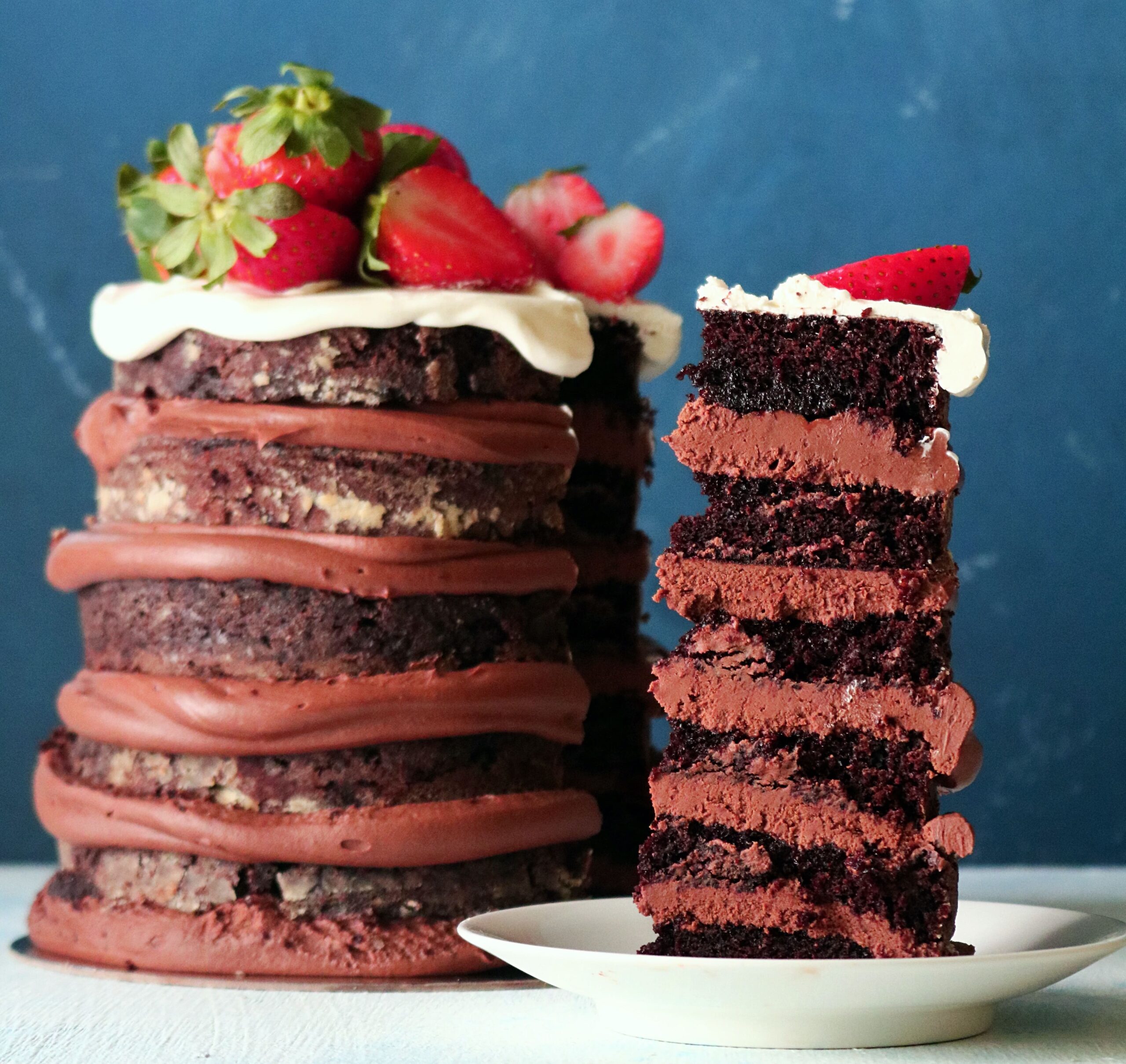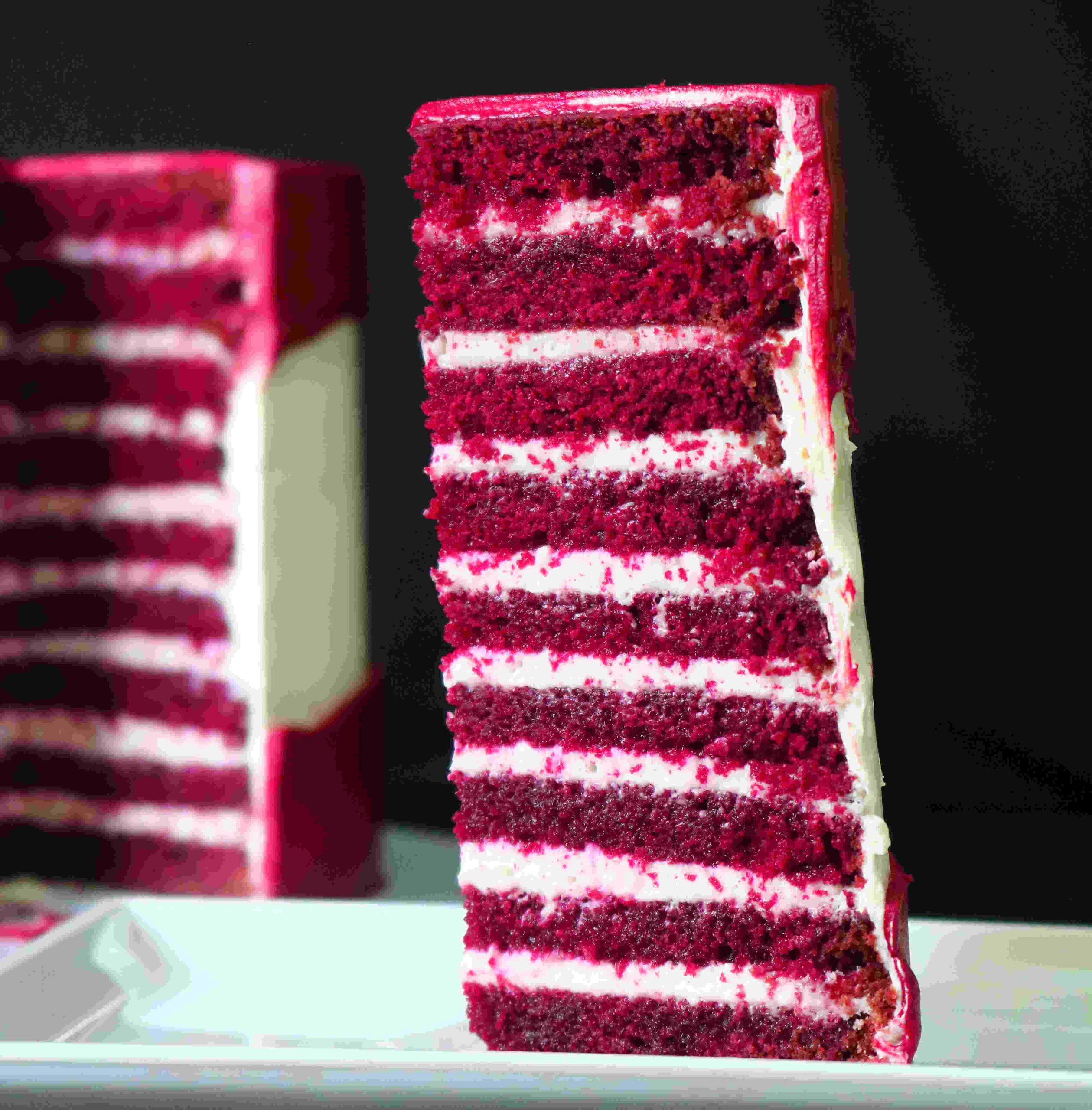 I remember back in 2015-2016 when Home Bakery launched their famous 'Chocolate Chip Cookie Cake', I was in college, had a small some of pocket-money remaining, not having a driving license, and yet running to grab a slice (it was worth it since it was one of a kind, and one of the first bakeries to create something this beautiful). The Chocolate Chip Cookie Cake is quite self-explanatory, what you're thinking, is what it is ??
Apart from that, they have milk cakes, carrot, maltesers, ferrero, confetti, and many more cakes. Visit their website for more!
Nadia Parekh, founder, and CEO of Melangé started off in 2015 with her incredible, addictive, cheat-worthy, salted caramel tarts (she launched a lot more but I'm pretty biased of dem tarts). I still remember when she came over and gave me the tarts, Rizo, Mom, and I, LOVED IT!!!! ?
After a lot of experiments with many flavors and cakes, her big banger was this PHENOMENAL Salted Caramel Cake! ?? I must say it's not for the faint-hearted, some may LOVE it, some not so much, but there are always 2 sides to a coin right? If you're a fan of Salted Caramel, this one's for you. Just look at the picture, if you can resist, I salute you! ?
Cakes is definitely my first recommendation to you, but if you fancy her cookies, tarts ofcourse, and customised cakes, you can place an order in her website.
Below is my birthday cake, my future hubster surprised me with ♡  PS: I think your jaw is on the floor, please pick it up before you move to the next one.
Where do I even start with Sugarmoo? They opened around 2014, and I first saw them at one of the fairs (like Ripe Market, or the ones that open in parks? It was 6 years ago so I don't remember the specifics) ?The FIRST thing I saw at their stall was Red Velvet Oreo Cake, again by this time, I was running out of my pocket-money (erm are you seeing a trend by now btw? My blog started off only in 2016, but I was scouting desserts since 2014-2015 haha) ?
ANYWAY, I passed the stand without trying it. I eventually forgot about this (social media wasn't even THAT powerful back then). 2 years later, I collaborated with them (and got acquainted with Raki Philips, the founder of Sugarmoo, who's suchhhh a superstar!!!)! ? It was one of the best first collabs of my blogging career. The first thing I tried? Ofcourse the Red Velvet Oreo Cake! Ever since, they've been one of my most favorite brands. The best part is they've now started making their huge cakes for ONE, YAY no sharing anymore! ?
Click here to visit their website and see their other goodies ofcourse. Personally, I love their truffles, they're quite addictive!
Sugaholic started off in 2012. These sisters started off their passion-project from home! Ravisha, and Sneha both had full-time jobs, and were simultaneously making cakes for their friends, family's, and neighbors ? You know where this is heading right? They eventually left their jobs to pursue their passion, and now it's one of the best, and most affordable bakeries in town! They have so many flavors. My favorites: Flakes, Nutella Cheesecake, and their cupcakes! They're so so flexible, so if you want thick layers, just ask! ?
PS: I absolutely love their flakes, and galaxy cupcake + chocolate cake pop. If I'm ever depressed, or anxious, I just have a cupcake. It's like instant gratification, the best kind I would say ? With years and years of ordering for them, Ravisha has kind of become my right-hand with cakes, don't believe me? Ask her! She's part of most of my celebrations.
Magnolia opened their doors in Dubai a decade ago! I first tried their Red Velvet Cupcake with Cream Cheese frosting only in ~2014 though. After the first bite, in Dubai Mall, I was like WHATTT!!!!!!!! ?? Back then mom and I used to visit Dubai Mall almost every single week, and we'd have this every week too (yes, as you guessed, I got her addicted too ?). That being said, we eventually started getting their whole Red Velvet Cakes for our birthdays! ♥️ I could not NOT put this in my list. Below is a picture of their newly launched Pastel Cakes, that're so gorg too!
I think around 3-4 years ago they launched their Red Velvet cheesecake too, if you haven't tried it, you're missing out ?
Need no explanation…..
I can confidently say that this is the only cake I waited in line for, for 2 hours ?When Cheesecake Factory opened it's doors in Dubai, you can ask ANY Dubai kid, how long the waiting period was. I had my first ever Oreo Cheesecake with mom, at Dubai Mall! ? It's next to impossible for 1 person to finish a whole cheesecake, at times it's hard for 2 people to finish 1 too. But takeaway, as after an hour or so, you will crave it again! ?
I've tried almost every cheesecake at Cheesecake Factory, but nothing beats the Oreo, Original, and Red Velvet! I hope you've tried this, if you haven't, hmm I'm really judging you… PS: If you're celebrating an occasion, they actually DO sell WHOLE CHEESE CAKES! ?
I was invited by Chateau Blanc around 2 years ago to try their offerings. Around that period, I even did a talk at one of the universities in Dubai! After the talk, I randomly chose 3 students to do the tasting with me! That was my first memory of Chateau Blanc ?I fell in love with all their cakes, you must check their website to get what I'm trying to say. PS: They even have cakes for 1 person! ?
After that tasting, I have been a regular! They even serve sheesha.
Not only do these guys make some of the finest chocolates in Dubai, but their cakes are delishhhh as well! ? I was first introduced to them when I tried 23 different chocolates for 23 days straight..no joke (P.S. I ended up melting all the chocolates together, to find out what the mid-point taste of them would be, you can watch it here!). But anyway, a TON of my followers messaged me suggesting Le Chocola and of course, I had to try it. I was shook you guys…their chocolate literally melts in your mouth. Similarly, so do their cakes. The layers are beautiful, so moist and just divine. The pistachio and lotus cakes are a must-try! ??
Remember my story above where I said mom and I used to go to Dubai Mall almost every week? Those Magnolia trips were usually precedented by a P.F.Chang's visit. Our go to order was a Shanghai Sunrise and dynamite shrimps ?? One day I saw the "Great Wall of Chocolate" on the menu. Assuming it was just a regular chocolate cake, we ordered it, and when it came to our table we were SHOOK…it was SIX layers of cake. It's one of the richest, most moist chocolate cakes I've ever had! The only disadvantage is that they don't sell it as a full cake ?
It's crazy to think that Sneha just started baking at the beginning of quarantine, and can already create masterpieces like this! ? When COVID hit, she couldn't go out and get desserts anymore. That's when she discovered her talent for baking. Her cakes are beautiful, the layers are intricate and the taste is incredible. They also come in a mini, as well as a regular size. Perfect for any occasion! ?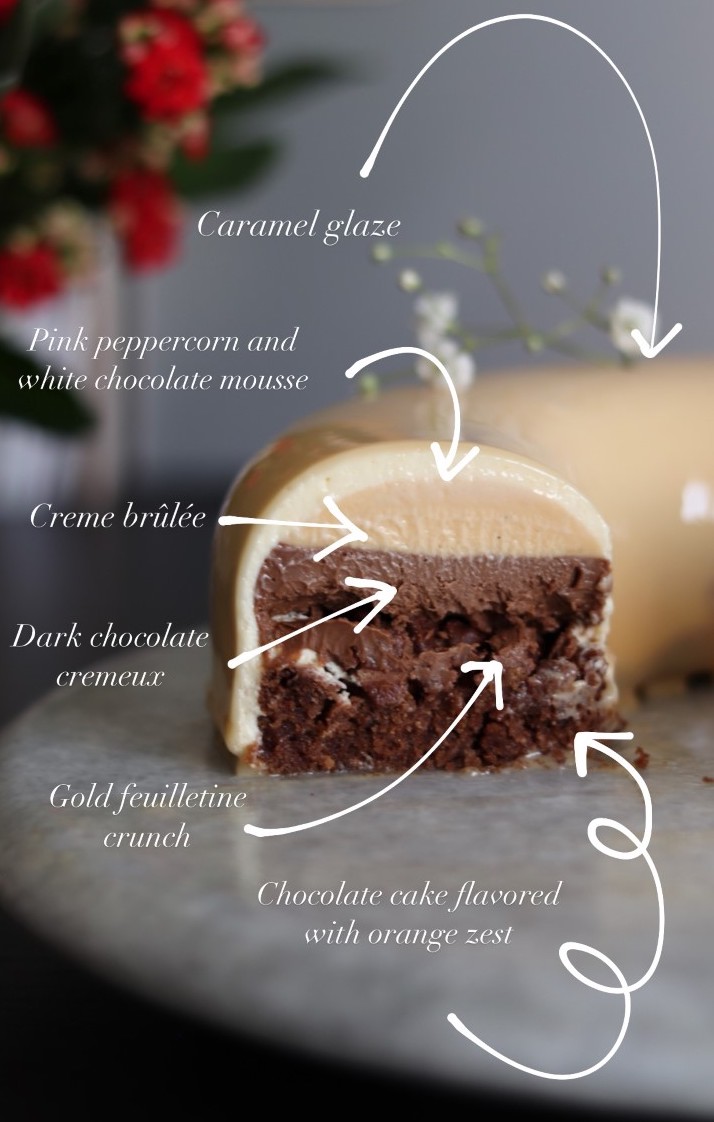 ---
Do you think we're missing out on any of your favorites? Let us know!