Roof Upgrade Tips to Consider in Summer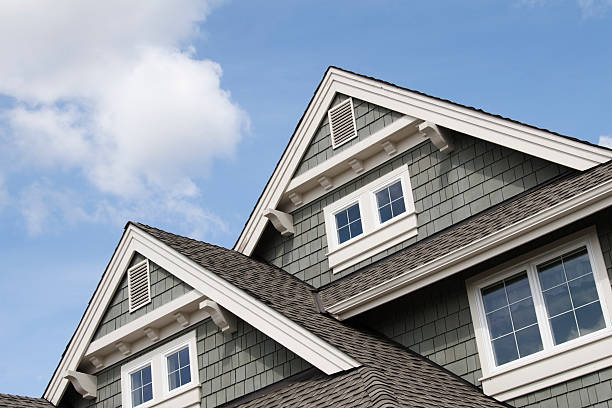 As the summer kicks in, so might your thoughts about making a major upgrade for your home: replacing or upgrading the roof.
The roof is among the most important parts of your house and also one of the priciest to repair and maintain. But don't worry—there are ways to simplify the process. We got some tips from the professionals at Mighty Dog Roofing, so hopefully, this guide helps you. From budgeting wisely to selecting materials and eventually arranging installation costs, we'll explain what it takes to get those shingles looking great all season long!
Start Planning Early 

Replacing a roof can be expensive, so it's important to start planning early. Consider your timeline and estimated budget for the project—it's best to know what funds you have available ahead of time to avoid any potential surprises. 
It's also a good idea to research materials and different styles that might work for you before making any decisions. This isn't something you can do overnight, so we suggest you also consider your schedule and how much time you have to dedicate to having major construction in your home. 
Investigate Different Roofing Options 
The roof is the most important part of your home, so choosing a lasting material is essential. You might be tempted to go with asphalt shingles since they're so popular and inexpensive, but do consider other materials like metal or wood shake. 
Each one has pros and cons when it comes to durability and lifespan, as well as cost. If you're looking for something more eco-friendly, there are also options like solar panels and green roofing systems that can help save energy costs over time. 
Focus On Fixing Any Damage Before the Winter Sets In 
It's essential to focus on fixing any damage to your roof over the summer months. Winter storms can cause a lot of additional damage and increase repair costs, so noting any weak spots or issues with your roofing now can save you from bigger problems down the line. 
Pay special attention to any cracked tiles or shingles, broken gutters, or loose flashing, and look for signs of water damage. 
Consider Waterproofing the Roof 
As the summer months approach, one of the most important roof upgrade tips to consider is waterproofing. With higher temperatures and increased moisture in the air, roofs are more likely to suffer from water damage. This is even more important if you live in an area where it rains often during the summer. 
Waterproofing your roof ensures it is fully protected against leaks and other water-related issues. You can also coat your roof with a protective layer that helps repel water and protect it from the elements. 
Do the Math

We suggest you do the math before you call any contractors or start any work. Add up the total cost of materials and labor, then compare it to the estimated lifespan of your roofing system after an upgrade. 
Do these numbers line up? Is it worth the money? 
A professional contractor can help you crunch these numbers and provide a better estimate of how long your new roof will last once everything is installed.
Find a Reputable Contractor 
It's essential to find a dependable contractor who will provide quality workmanship and ensure that your roof upgrade is perfect. A reputable contractor should have certifications such as from the National Roofing Contractors Association (NRCA). 
They should also provide references and stay within budget. Doing your research before signing any contracts can help you ensure you're working with a reputable contractor. 
Don't Forget About Any Permits
Before starting any roofing upgrade project, check if you need any building permits or approvals from your local government. This is especially true for larger projects that involve adding new materials to the roof structure. 
Ensure that all necessary paperwork and documentation are in order before beginning the work, as this can save a lot of time and hassle.
Mind the Temperature
The summer can bring high temperatures, which could mean a longer job for your roofing crew. Ensure you have enough workers on-site to handle these higher temperatures and ensure they are working safely. 
If possible, schedule any roof upgrade projects in the early morning or late evening when the temperatures are lower. This will reduce the time and energy needed to complete the project.
Conclusion
Replacing or upgrading your roof during summer doesn't have to be as daunting. With a little preparation and the right contractor, you can make sure your roof is ready to last all season long. Try to plan early, do the math for your project, and remember to look into any permits or paperwork that might be needed. With this, your project is likely to go smoothly.