Address Downtown is now opened! Here's my staycation review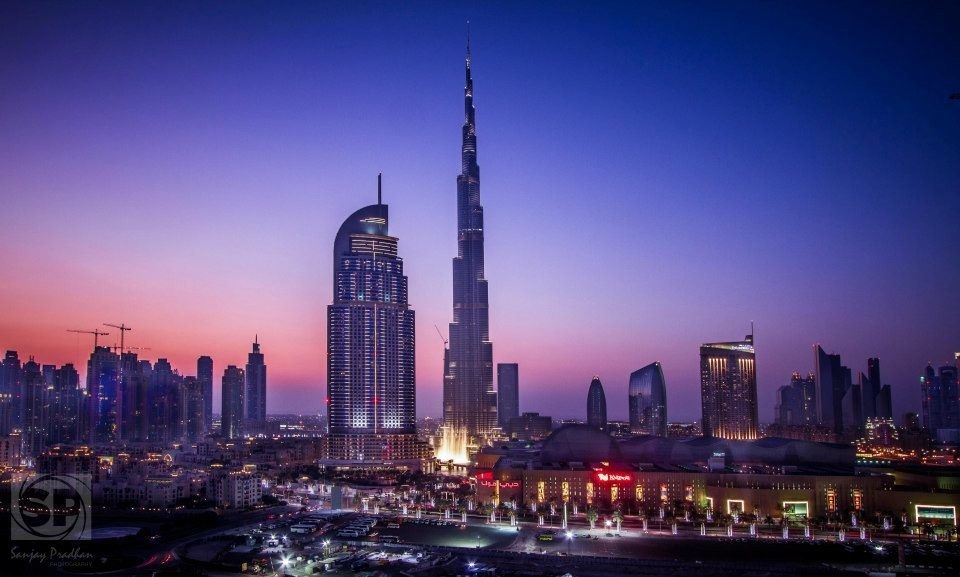 Fancy a night of elegant dining at world-class restaurants, endless pampering at a therapeutic wellness spa and a cozy sleep in luxurious rooms overlooking the world's tallest dancing fountain? Look no further, Address Downtown is the answer to the most indulgent of dreams!
A recent addition by the award-winning, iconic flagship hotel, Address Downtown a 5 Star hotel AND a veritable landmark of luxury. Designed by Meyer Davis, a New York-based firm and SSH, one of the leading master planning, infrastructure, and building design firms in the Middle East, the hotel sports an elegant façade complemented by postmodern architectural splendor inspired by the art deco era. Don't forget to take a dip in their stunning pool with a Downtown Dubai panoramic view.
Convenience
Address Downtown has something for everyone! Versatile meeting rooms and easy access to the city's business hubs such as Dubai International Financial Centre and the Dubai International Convention Centre for the smart businessman, invigorating spas/state-of-the-art fitness centre/world-class dining options for the everyday connoisseur of refined indulgence and even a Qix club for the young one filled with numerous activities.
It's the perfect place for visitors to Dubai as well, with it's close proximity to the Dubai International Airport, easy access to major tourist spots like the Dubai Mall, Burj Khalifa, Dubai Opera, etc. Not to mention getting a firsthand experience of the luxury Dubai has to offer with the world-class amenities that Address Downtown has to offer.
Premier Fountain View Room (~AED1700/night)
I had the BEST night's sleep at the Premier Fountain View Room. The room offers a panoramic view of the Burj Khalifa and The Fountain, arguably one of the world's most gorgeous sights! With the comforts of a king size bed, an extremely convenient vanity and dressing area, free high-speed WiFi, a balcony, and your own tea/Nespresso making facilities, they'll leave you wanting nothing else. The stunning marble-finished bathroom even comes equipped with a RAIN SHOWER as well!
I personally loved the fact that not only the room had speakers, but so did the washrooms (the TV even has an AirPlay feature)!
Culinary Experience
With 9 dining and lounge choices, you really are spoilt for choice! From Global Bistronomy, International and Californian Asian to Mediterranian, Sushi Bar, and even a  Steakhouse, there's something to fulfill everyone's cravings. The Restaurant at Address Downtown, was the one I visited! This unique, one of a kind concept, aims at making you feel right at home.. literally. The whole restaurant is divided into spaces like the lounge, the library, the dining room, the living room, kitchen and gallery! They serve cuisine inspired by French and British flavours, and I, in particular, enjoyed the truffle linguini pasta, beef wellington and profiterole!
Another thing Address Downtown has managed to nail apart from the vast cuisine options at their restaurants, is how every single restaurant looks so different from each other while also maintaining the consistent feel of glitz and glamour. I was particularly blown away by STK and Katana. STK hasn't opened to the public yet, but if the sprawling New York rooftop garden-esque terrace, wave-like ceiling, cherry blossom feature arrangements and VIP area is anything to go by, I have a feeling this one is going to be amazing!
Katana, on the other hand, is an authentic Japanese restaurant complete with its own Sushi Bar. The hip design combined with fantastic views of the Burj Khalifa and The Dubai Fountain, will make this place any Asian food lover's paradise!
Location
Click here to book your room or call +971 4 436 8888 for other queries.