7 food trucks you shouldn't miss in Abu Dhabi!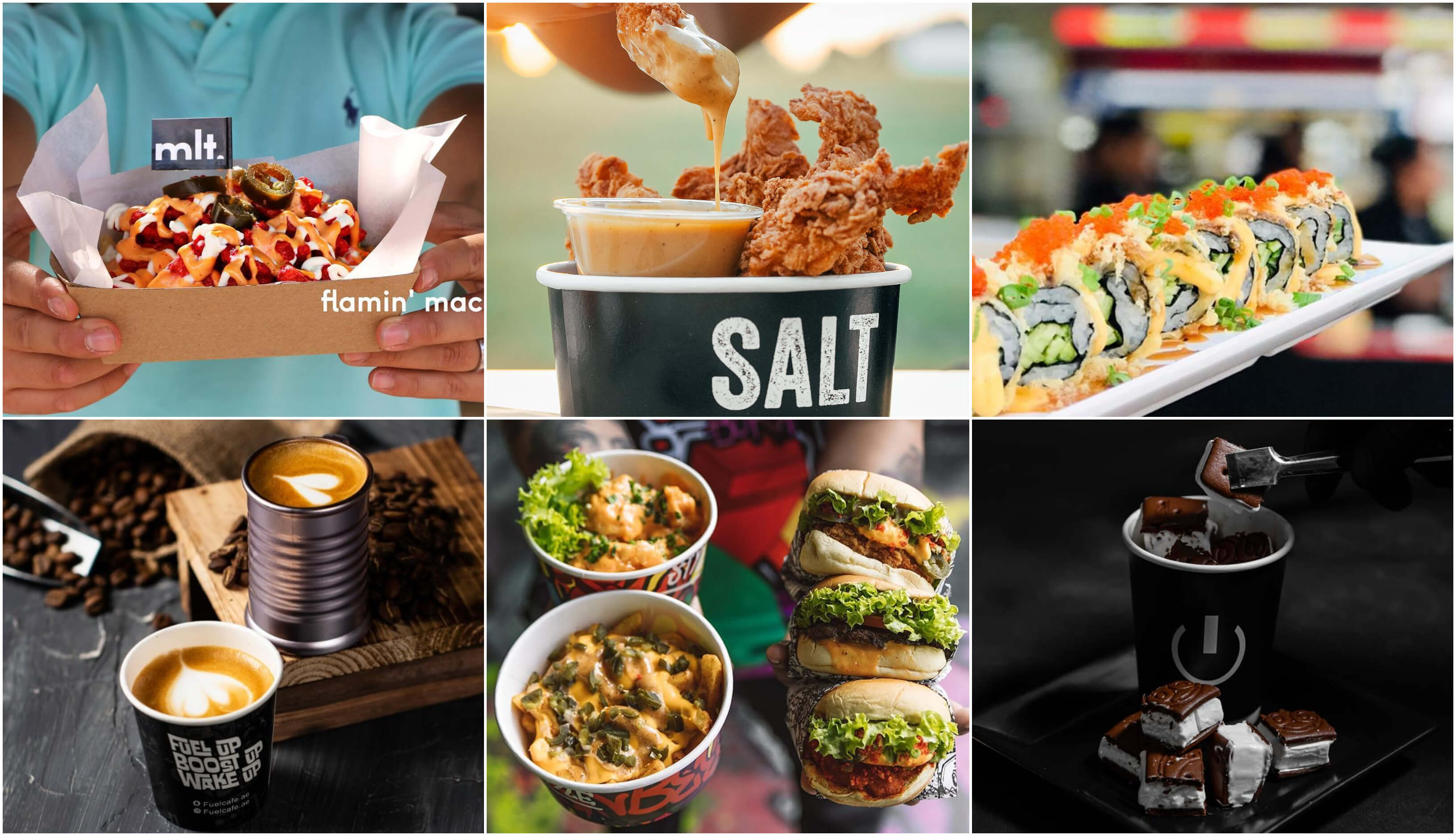 Sick of waiting in lines for a seat? Want to experience unique menus? Hate the long wait for your food to get prepared? These are the some of the reasons that lead people to choose a food truck instead of dining at typical restaurants ?
Years ago, a food truck meant questionable food quality and shady looking ingredients. Today, they've gained popularity, risen in number, and have a good reputation all around. Keep reading to find out some of the best food trucks that the capital city has to offer ?
1. mlt.
The food at mlt. doesn't just taste amazing, it portrays true creativity through unusual combinations. Even though it is on the pricier end, the overall experience will satisfy the foodie in you without a doubt ?
Location: Hudairyiat Beach
Cost: AED 145 for two
Cuisine: Fast Food, Coffee
Recommendations: Cheetos bao with ribeye wagyu beef (AED 50), Mac Moreeb (AED 45)
2. Sushi Deli
One can never get tired of too much sushi, especially not the ones from Sushi Deli ? They serve Sushi that doesn't just look perfect but tastes perfect too, along with desserts that follow the same. Visit them and make sure to try some of their specialties!
Location: Al Bateen beach parking
Cost: AED 135 for two
Cuisine: Japanese
Recommendations: Crazy salmon Roll (AED 55), Sakura roll (AED 50), Ice cream Tempura (AED 20)
3. Black Café 
"If it's not black, put it back" – my motto when it comes to both fashion and my coffee ?☕ Get your daily fix of delicious coffee that matches your aesthetic, from Black Café. They also offer a variety of desserts like the 'Instagram-famous' black ice cream, milk cakes and so on.
Location: Al Bateen beach
Cost: AED 80 for two
Cuisine: Coffee, Desserts
Recommendations: Expresso Panino (AED 25), Black Ice cream (AED 26), Iced long black (AED 20)
4. Affogatoh
Affogatoh is a dessert food truck that serves an assortment of the Italian dessert, "Affogato" ? This dessert is basically a flavor of gelato topped with a hot shot of espresso. Does it sound like the ultimate match made in heaven? Well, it tastes like heaven too ?
Location: Al Bateen Beach parking
Cost: AED 65 for two
Cuisine: Desserts
Recommendations: Hot Cocoa-Gato (AED 35), Pistachio Love (AED 30)
5. SALT
A food truck listicle is not complete until SALT is mentioned. This branch has a little dining area with beautiful interiors, thereby making the experience about more than just their mouth-watering food ?
Location: Mushrif Park
Cost: AED 110 for two
Cuisine: Fast food
Recommendations: Chicken strips (AED 27), Hybrid softie (AED 25)
Graffiti burger's food truck stands out from the rest thanks to the bright colors and the strong flavor that its food embodies. This is definitely the place to go to for some good old burgers and fries ??
Location: Al Bateen Beach parking
Cost: AED 90 for two
Cuisine: Fast Food
Recommendations: Mushroom fries (AED 15), Spicy Buffalo Chicken (AED 24)
7. Fuel Café
What makes Fuel café completely different from the other coffee-based food trucks is that they let you choose the way you want your coffee brewed ? The 6 different brews include V60, Kalita, Chemex, Vietnam, French press and cold drip.
Location: Khalifa city truck area
Cost: 60 for two
Cuisine: Coffee
Recommendations: Saffron Latte (AED 30), White Mocha (AED 25), Rose Latte (AED 25)
---
Written and Researched by Aneeta Aby