Tell any outsider that you're from the United Arab Emirates, and you are guaranteed a look of admiration. To them, this is the land of glamour and luxury and all things FAB ÄŸŸ• º Which it is! But what most people don't know is that you don't need a ton of money to have a good time here.
In fact, we've curated a list of things you can do for under AED 50. Tourist or resident, there's something in here for everyone! ÄŸŸ˜
To the residents of Dubai: This list is for you AND tourists, thus, it will contain everything that you may find quite 'common' too 🙂
THINGS FOR FREE!
1. Spend a Day by The Pool
What's even better than hanging out by the pool with your girlfriends, soaking in some sun while sipping on a few drinks? ÄŸŸ ¹ Hanging out by the pool with your girlfriends, soaking in some sun, while sipping on a few drinks WHEN IT'S FREE! Every Sunday, Coco on 8, the Miami-inspired poolside outdoor lounge at Media One Hotel gives free pool access for ladies from 12pm-5pm. You also get unlimited frozen cocktails! If you're not ready to head back home, you can stay on longer from 5pm-10pm and get three free house drinks! ÄŸŸ ¸ÄŸŸ ¸ÄŸŸ ¸
For more info visit https://www.mediaonehotel.com/special-offer/ladies-day or call +971 4 4271000.
2. Dance the Night Away
Coco on 8 also does 'Little Havana' every Thursday, from 7pm-11pm. Get lost in Miami music with a Latin twist. Entry is free for everybody! ÄŸŸ'ƒ
For more info call +971 4 4271000.
3. Sunrise Yoga
Head to The Beach for a peaceful beginning to your day by attending a complimentary sunrise yoga class. ÄŸŸ §˜ People of all ages and all levels of yoga experience are welcome! You can even rent a yoga mat from the Adventure HQ Store before the class, free of cost. Just make sure you have your Emirates ID with you. Classes are held every Monday, Wednesday, Friday, and Saturday from 7 am-8 am. No registration required! ÄŸŸ ¤ ©
For more info call 800-637227 (800 MERAAS).
4. Ride on The Dubai Trolley
The Dubai Trolley is the world's first Hydrogen powered trolley system. It is the brilliant initiative introduced by Emaar, and upon completion, it will be 7km long, across the entire breadth of Downtown Dubai. ÄŸŸ˜ ± Currently, it covers 1km and can be accessed from three stations on Mohamed Bin Rashid Boulevard for free. The ride has major vintage feels, offers air-conditioned seating on the bottom as well as open-top seating, and imagine how cute an Instagram post of you sitting in it would be! ÄŸŸš‹
For more info visit https://www.burjkhalifa.ae/en/downtown-dubai/dubai-trolley/#:~:text=Each%20double%2Ddecker%20trolley%20tram,enhancing%20connectivity%20within%20Downtown%20Dubai. or call 800-36227 (800 EMAAR).
5. Watch a Kushti Wrestling Match
We were as surprised as you are! ÄŸŸ ¤ ¼ This sporting event takes place in Deira every Friday, around 4 pm till just before the evening Maghrib prayers. Make sure to reach in time to get a good viewing spot, or squeeze through the crowds! The participants are also generally super-friendly and always happy to pose for a photo. ÄŸŸ" ·
For location-info visit https://www.google.com/maps/dir/Hyatt+Regency+Dubai,+D+92+-+Dubai+-+United+Arab+Emirates/25.277191,55.302311/@25.27723,55.302322,179m/data=!3m1!1e3!4m9!4m8!1m5!1m1!1s0x3e5f435043530d0b:0x9f0f6c6a72e4fd37!2m2!1d55.304854!2d25.276636!1m1!4e1?hl=en
6. Flamingo Watching
The Ras al Khor wildlife sanctuary boasts an incredible 20,000 water birds and 67 species, but the flamingos are the clear showstopper during the winters. Head down to watch hundreds of these majestic animals preening away to glory. Great photo ops for budding photographers too! It is open from Sat-Thu 9 am-4 pm with free entry. ÄŸŸ ¤'
For more info visit https://www.facebook.com/wildlife.ae or call +971 4 6066822.
7. Light and Sound Show at Wafi
The Light and Sound show at Wafi promises to delight the kids and the adults alike. This cheerful visual and musical journey is running all winter long at Wafi, every evening at 6:30 pm, 7:30 pm, 8:00 pm, and 9:30 pm. Entry is free and each show is around 10-15 minutes long. ÄŸŸ" ÄŸŸ‡
For more info visit www.wafi.com or call +971 4 3244100.
8. Walk by the Dubai Water Canal
The Canal is an impressive sight, with its mechanical waterfall and gorgeous lighting. A walk by it is the best day to wind down and relax. The sights are especially stunning at night. ÄŸŸŒ‰ Also, entry is completely free. They even have charging stations everywhere in case your phone runs out of charge while clicking hundreds of pictures! ÄŸŸ" ±
For more info visit http://dubaitravelator.com/dubai-water-canal-uae/.
9. Feed some Turtles
The Dubai Turtle Rehabilitation Project is a brilliant non-profit organization that takes in sick or injured turtles, and nurses them back to health. ÄŸŸ' ¨ÄŸŸ »"âš•ï ¸ They are located in Jumeirah, and the public entry is in their outdoor turtle rehabilitation enclosure located within the Jumeirah Al Naseem Hotel. They are open to the public every day, free of cost, and prior booking is not required. However, on Wednesdays at 11 am they do a small scheduled feeding which lasts roughly 20 minutes. So if you visit at that time, you may actually get a chance to feed the turtles yourself! ÄŸŸ ¢
For more info visit https://www.facebook.com/turtle.rehabilitation/?hc_ref=ARSxWaiM5JwVv88bj1c8TBGgjlh2vSDLkFz3KDDP8p2lPoNSwKiRmRJ68NfN1YUmFtg&fref=nf or call +971 4 3017198.
10. Attend a Camel Race
Get your heart racing and join in the contagious excitement at the Camel Races held at the Al Marmoom Racetrack. Watch around 60 camels sprint across the ground with their legs flying in all directions, and their trainers yelling! It is the perfect blend of modern and traditional Dubai. Quick tip, bring binoculars to ensure that you don't miss a thing (browse OpticsMag.com for detailed reviews to help find a good pair for you). P.S. Did we mention that it's free? ÄŸŸ ªÄŸŸ «
For timings visit http://www.dubaicrc.ae/ or call +971 4 8326526.
11. Coffee Museum
Get lost in the rich aroma of various kinds of traditional coffee. The Coffee Museum at Al Fahidi is a two-story building with a number of interesting sections like the origin of coffee, majlis, documentaries, and antiques. You can even catch a live demonstration of different roasting and brewing styles from various countries. Entry is free and sometimes they give out free coffee samples as well! Plus it's great for a few insta-worthy pics! ☕🔠·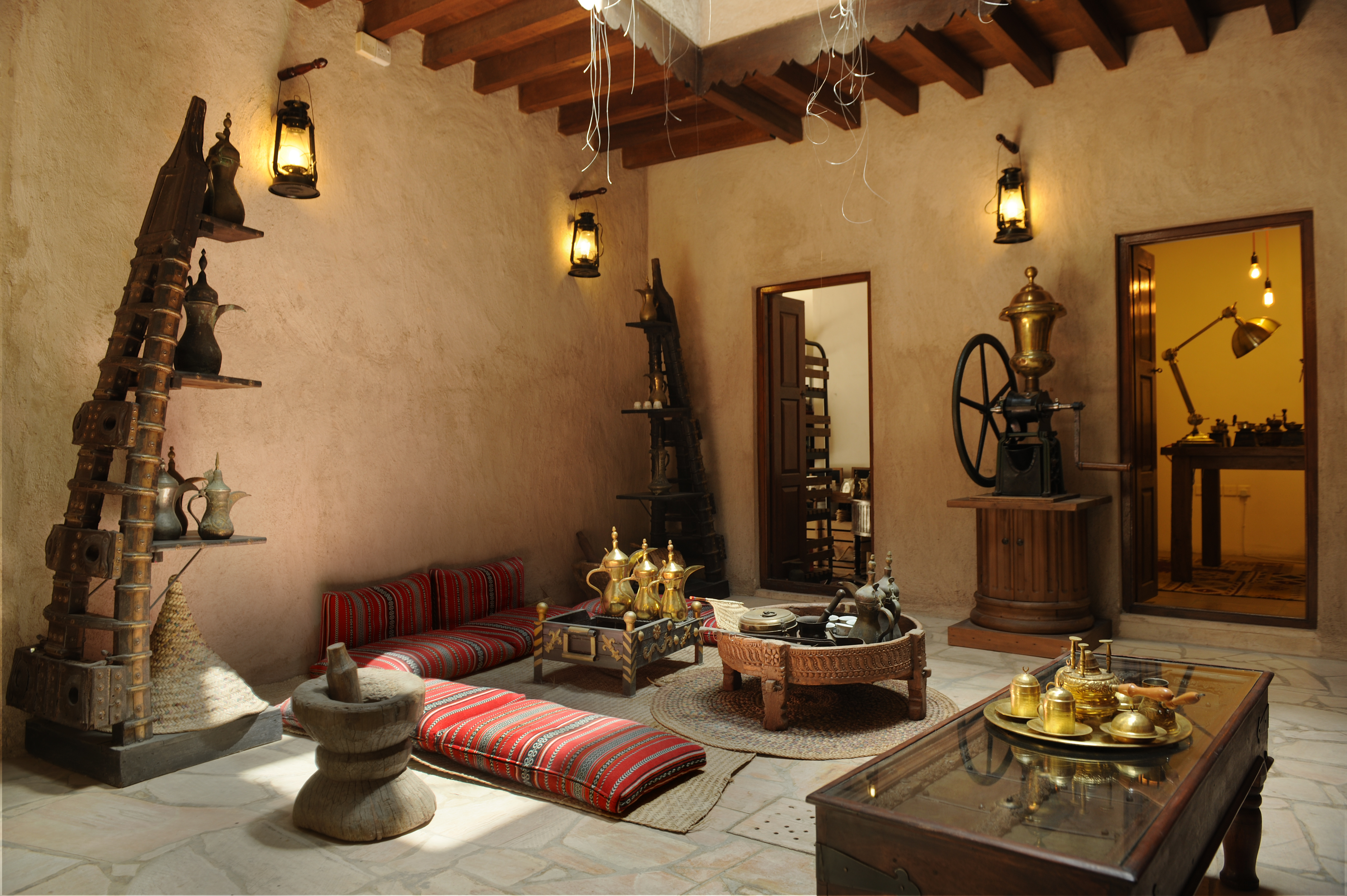 For more info visit http://www.coffeemuseum.ae/ or call +971 4 3538777/+971 4 3538666.
12. Cycling at Al Qudra
If you're looking for a fun free workout, the Al Qudra Cycle Track is the place to go. The track is over 80 km long, and goes into the scenic areas of the desert. If you go in the evening, you can even catch the picturesque sunset by the Al Qudra Lakes. ÄŸŸš ´
For location info visit https://www.google.ae/maps/place/Al+Qudra+Cycle+Track+-+Dubai/@24.9857966,55.3234189,17z/data=!3m1!4b1!4m5!3m4!1s0x3e5f7a72e6fac31b:0xb4fefcbefd74870e!8m2!3d24.9857966!4d55.3256076.
13. Hit the Waves
The Beach at JBR is one of the most beautiful beaches you'll ever see. Clear blue water, white sands, and just general good vibes all around, you won't want to leave. There are a number of shops, cafes, restaurants and facilities situated right there so there's something for everyone. Entry to the beach is free! ÄŸŸŠ
For more info visit http://dubeach.com/beach/the-beach-jbr-walk-dubai-public-beach or call +971 4 3173999.
14. Slide down a 19m long tube
The Downtown Slide is another innovative project by EMAAR. Suitable for kids and 'big-kids' alike, the stainless steel slide is seven meters tall at its highest point. Innovative technology ensures that Downtown Slide is safe and cool for riders to use, even in peak summer; state-of-the-art insulation has been incorporated into the integral design which keeps the internal area of the slide cool even when external temperatures exceed 100 degrees centigrade on the exterior. ÄŸŸ˜ ±
For more info visit https://www.emaar.com/en/what-we-do/communities/uae/downtown-dubai/downtown-slide.aspx .
UNDER AED 25!
15. Watch a 9D Movie
In case you are in the mood for something exciting, Cobone currently offers a 360 ° 9D Movie Experience at Al Barsha Mall for only AED 12. You can choose from over a hundred movies, and it has all the fun of the latest VR Technology! ÄŸŸ' ¯
16. Magic Bolt
This one's for the thrill seekers and adrenaline junkies out there. Strap yourself up on this intense ride, and soar through the air at a speed of upto 40kmph! The magic bolt at magic planet is available at Al Naeem Mall, RAK and is voted as one of the top things to do in Ras Al Khaimah. Pricing is AED 20 per person, per round. ÄŸŸ˜
For more info visit https://magicplanetmena.com/en-ae/explore/magic-bolt or email magicplanetme@maf.co.ae.
17. Cosy up at home with Netflix
Sometimes you're just not in the mood to go out, and all you want to do is bundle up at home and binge on some good old TV. Netflix has thousands of TV series and movies that can be accessed from your TV, laptop or mobile. ÄŸŸ" ºÄŸŸ' »ÄŸŸ" ± We recommend getting the 4 screen plan and splitting it with 3 friends, since you get HD & Ultra HD, and it works out to be just AED 11.25 per person for a month, versus the 1 screen plan which is AED 29.99 per month and offers only standard definition. Also the first month is free! ÄŸŸ ¿
For more info visit https://www.netflix.com or call them for free via the Netflix app.
18. Go to the Movies
An ordinary movie ticket in Dubai costs around AED 35 (excluding tax), but the genies at Etisalat and Du have given us the gift of reduced prices! To avail this offer with Du, SMS the word 'MOVIE' to 9979 from a du number. A coupon code will be sent to you, which you can use to buy 2 tickets for the price of 1, on any VOX movie showing on the upcoming Tuesday! ÄŸŸ ¬
For more info visit https://www.du.ae/personal/mobile/specialoffers/du-tuesday.
Etisalat users have to download the SMILES app to take advantage of this offer. You can get 50% off on tickets to Reel Cinemas, Roxy Cinemas, Novo Cinemas and Cine Royal!
19. Go Bowling
Grab your friends and go knock some pins down at Al Nasr Leisureland. Their bowling centre alley boasts 8 lanes and has a completely computerised scoring system. For AED 25 you get entry, plus one game of bowling. ÄŸŸ ³
For more info visit http://www.alnasrll.com/bowling-in-dubai.php or call +971 4 3371234.
20. Hard-core Gaming
Impulse Billiards & Café is touted as the future of sport cafes. They host a number of Local tournaments to join. They have 38 computers with the best gaming PCs, and you can play games like DOTA, Counter Strike, League of Legends, etc. And, while you are here, you might want to check out the dota 2 boosting mmr options and check out how they can improve your game also. ÄŸŸ• ¹ Network gaming is AED 5/hr and PlayStation is AED 25/hr. They even have daily happy hours from 9AM – 5PM, wherein network gaming and PlayStation become AED 3/hr and AED 15/hr respectively. ÄŸŸ ®
For more info visit https://www.knightshot.com/impulse-billiards-cafe/ or call +971 55 6364359.
21. Participate in the Magic Circuit Race Tournament
Register for the Magic Circuit Race at Al Jimi Mall, Al Ain or RAK in Al Naeem Mall for the Magic Circuit Tournament at Magic Planet, and you could be one of the top 3 winners of the tournament. Anyone over 140cm in height can apply, for a fee of AED 20. Their time lapses will be recorded and the best racers will be selected for the final race. ÄŸŸ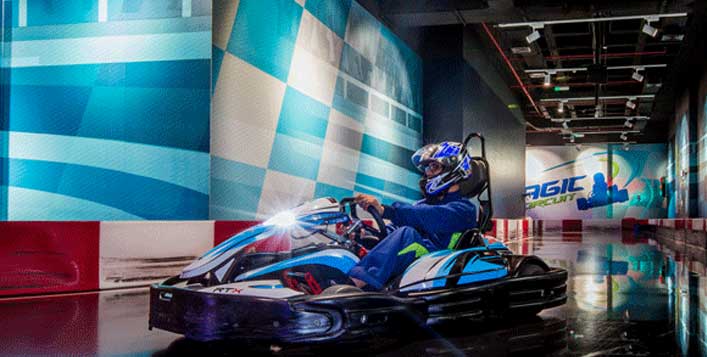 For more info email magicplanetme@maf.co.ae.
AED 50 AND BELOW!
22. The Dubai Frame
The Dubai Frame is located in Zabeel Park and is the latest attraction Dubai has to offer. It has been described by the Guardian Newspaper as "the biggest picture frame on the planet"! The frame's unique architecture allows you a 360 ° view of both old and new Dubai. Adult tickets are priced at AED 50 and for kids it is AED 20. Children under 3, elderly over 65 and people of determination enter for free. ÄŸŸ˜
For more info visit http://www.thedubaiframe.com.
23. Defy Gravity
Magic Planet's incredible Gravity indoor trampoline park is ranked among the top jump places in Dubai. Test your leaping skills, soar through the air, or simply bounce around at your own pace in this springy wonderland, located at Al Naeem Mall, RAK. Access is only for children above 110 cm and is priced at AED 45 per player for 30 minutes. ÄŸŸ ¤ ¯
For more info visit https://magicplanetmena.com/en-ae/explore/gravity or email magicplanetme@maf.co.ae.
24. Human Foosball
When an ordinary foosball table just won't cut it anymore, go big or go home! A life-size remake of the classic Foosball game where you and your friends can enjoy the passion of living the game is what you can expect at Kickoff. ÄŸŸ˜ ± While playing it the conventional way with the plastic foosball players has always been fun, it is so much more exciting if it could be you standing there in real life playing against your friends! You need a minimum of 6 people to play, though 8 or more are recommended. A session of 1 hour costs AED 45 per player, and a session of 30 minutes costs AED 25 per player. âš ½
For more info visit http://www.kickoffdxb.com/human-foosbal.php or call +971 4 3574113.
25. Dubai Miracle Garden
The Dubai Miracle Garden is the most extravagant flower garden you will ever see! It is located in the district of Dubailand, Dubai. It is the world's largest natural flower garden with over 109 million flowers planted. ÄŸŸ˜ ³ They have several varieties of sculptures, designs, arches, pyramids and anything else you can think of. They even have an airplane made entirely of flowers! Tickets for adults are AED 45, for children below 12 years it is AED 35, and children below 2 years enter for free. ÄŸŸŒ ·ÄŸŸŒ ¹ÄŸŸŒ º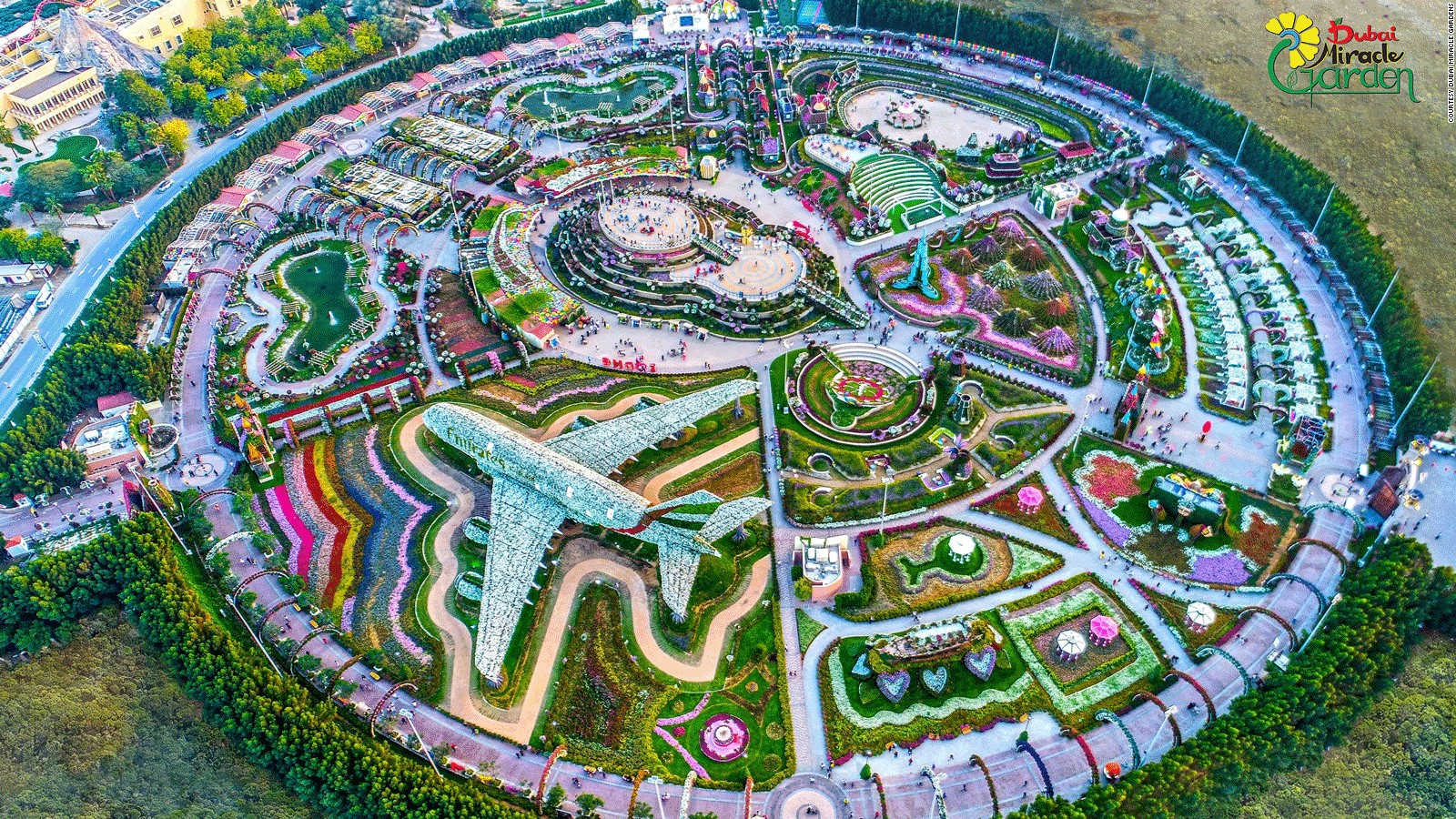 For more info visit http://www.dubaimiraclegarden.com or call+971 4 4228902.
26. Go to the Zoo
The Emirates Park Zoo, Abu Dhabi not only allows you to see the animals, but you also get to feed them! They have over 1400 animals and is an ideal destination for families to enjoy hands-on education and fun activities. Take the whole family and feed giraffes and elephants for only AED 35 at the counter! ÄŸŸ ¦
For park info visit https://www.emiratesparkzooandresort.com/.
27. Billiards
Impulse Billiards & Café offers 6 Billiard Tables in its Common Billiards Area. They have commercial heavy use tables, ideal for tournaments or fun with your friends or family to enjoy your time. They also have a state of the art VIP room with two Diamond billiard tables. Regular hour rates for Common Billiards is AED 35/hr, and AED 50/hr for VIP Billiards. Daily happy hour rates (9 AM – 5 PM) are AED 20/hr for Billiards. ÄŸŸ ±
For more info visit https://www.knightshot.com/impulse-billiards-cafe/or call +971 55 6364359. Be open to ask about all your questions as they are quite polite with people making inquiries. Do not be hesitant! It is better to know all the pieces of information beforehand (than regretting later).
28. Desert Safari
The desert safari dubai often has something in store to excite individuals of all age groups. Dune bashing for the thrill-seekers, BBQ dinner buffet for the foodies and 5 kinds of live entertainment including belly dancing and a fire show for everyone else! The best part? It's ridiculously cheap! Additionally, you can always find offers on Cobone, and right now they have options starting from as low as AED 39 per person! ÄŸŸ ¤'
29. Ice Skating
Set your spirit free on the ice at Al Nasr Leisureland's Olympic sized Ice Rink. They even have special coaching for figure skating and ice hockey for ages above 4. For AED 45 you pay for the entrance fee as well as for 2 hours of skating! Make sure to call ahead and check because they change their skate timings every day. â› ¸
For more info visit http://www.alnasrll.com/sports-ice-rink-in-dubai.php or call +971 4 3371234.
30. Bird Show
Be prepared to be captivated by one of the most unique and amazing birds of distinct species which include the sun conures, amazon parrots, cockatoos, blue & gold macaws, green-winged macaws, hornbill, toucans, falcons and so many more! Become a part of the show as the birds fly overhead displaying their talents and interact with the audience. Tickets are AED 50 for adults and AED 30 for children between 2-11 years. ÄŸŸ ¤ÄŸŸ ¦
For more info visit https://www.dubaidolphinarium.ae/plan-your-visit/exotic-bird-show?gclid=Cj0KCQiAkZHTBRCBARIsAMbXLhFODVjOc4W8S5JSHiaUcKg622YPrqWIn3kpfZeQlZFafO8DGNP5V1IaAj_aEALw_wcB or call +971 4 3369773.
31. SMILES App
This one is exclusively for the Etisalat Users. With the SMILES app by Etisalat, you can get the buy 1 get 1 free coupon for 625 points/AED 5 to the Bollywood Parks Dubai. This works out to be only AED 47.5 per person! In case you didn't have the points and had to buy the coupon, it still adds up to only AED 50 per person.
The app even offers 50% off on Airsoft Target Shooting for 1 player with fully Automatic Airsoft Rifle/Pistol and 300 BB Bullets at Sharjah Paintball Park. The price after the discount works out to be AED 50! Avail this offer on the SMILES app for 250 points or AED 2.
You most likely already have a few points from your past recharges, but you also get 500 points just by downloading the app! Check out the app to see many other amazing offers that they have.
To download the app click here (Android) or here (iOS)
And a special section for our TOURISTS;
32. Go on an Abra Ride
The Abra is one of the oldest means of transport in Dubai. It is also definitely the best way to see the Creek. A ride lasts around 5 minutes approximately, and costs only AED1! ÄŸŸ ¤'
For more info visit https://www.dubai-online.com/transport/abra.
33. Grab a Shawarma
Shawarma is undoubtedly Dubai's unofficial national food. Nothing compares to a bite of that meat-filled goodness. Shawarmas generally cost between AED 4 – AED 10. It even comes with a side of lip-smacking pickles. You can find a shawarma stall literally anywhere in Dubai! One of our personal favorites is the shawarma from Al Mallah! ÄŸŸ ¤ ¤
34. Watch the Dubai Fountain
The Dubai Fountain is the world's largest performing fountain and is an impressive spectacle of sight and sound. They have shows every half an hour in the evening, and it is bound to amaze the young and the old, alike. You can catch the shows for free at the Dubai Mall. You also get to tour the world's largest mall and visit the world's tallest structure in one go! â› ²
For more info visit https://thedubaimall.com/en/entertain-detail/the-dubai-fountain-1 or call +971 4 3627500.
35. Take a Metro Ride
There's no better way to see the Dubai skyline than to take a ride on the Dubai Metro. ÄŸŸš… It is incredibly fast, driverless, and quite affordable. A trip along the entire length of the rail would be between AED 8 – AED 11. If you're planning on using the Dubai Metro quite often during your stay in Dubai to get around, it would be more economical to get yourself a silver Nol card, rather than the disposable red tickets. ÄŸŸ'"â™'ï ¸
For more info visit https://www.rta.ae/links/rail/en/about-metro.html or call 800 9090.
36. Have a Picnic at the Park
Zabeel Park is the best place to have a fun family picnic. It is spread over an area of over 100 acres and has tons of facilities. Entry is free for kids below 2 years and people with special needs, and AED 5 for others. Remember to keep a Nol card with you because you can't pay for tickets by cash anymore. ÄŸŸ˜ ²
For more info visit http://login.dm.gov.ae/wps/portal/mycityinner?urile=wcm:path:/DMContentEnglish/Home/My+City/Public+Parks+and+Children+City/Zabeel+Park&mapping=mycityinner or call +971 4 3986888.
37. Watch the Laser Show
The Guinness World Record-breaking show for the largest light and sound show on a structure, 'Light up 2018′, features projections of calligraphy, sand dunes, and a flying eagle as well as multiple references to the Year of Zayed. The 7-minute long show has been extended till 31st March 2018. You can catch it on Tuesdays, Wednesdays & Saturdays at 8 pm and on Thursdays & Fridays at 10 pm at the Burj Khalifa/Dubai Mall. ÄŸŸ ¤ ©
38. Sheikh Zayed Grand Mosque
Enjoy some peace and serenity at the Sheikh Zayed Grand Mosque located in Abu Dhabi. This architectural work of art is one of the world's largest mosques, with a capacity for an astonishing 40,000 worshippers. It features 82 domes, over a 1,000 columns, 24-carat gold gilded chandeliers, and the world's largest hand-knotted carpet. The mosque's first ceremony was the funeral of its namesake, Sheikh Zayed, who is buried at the site. ÄŸŸ §•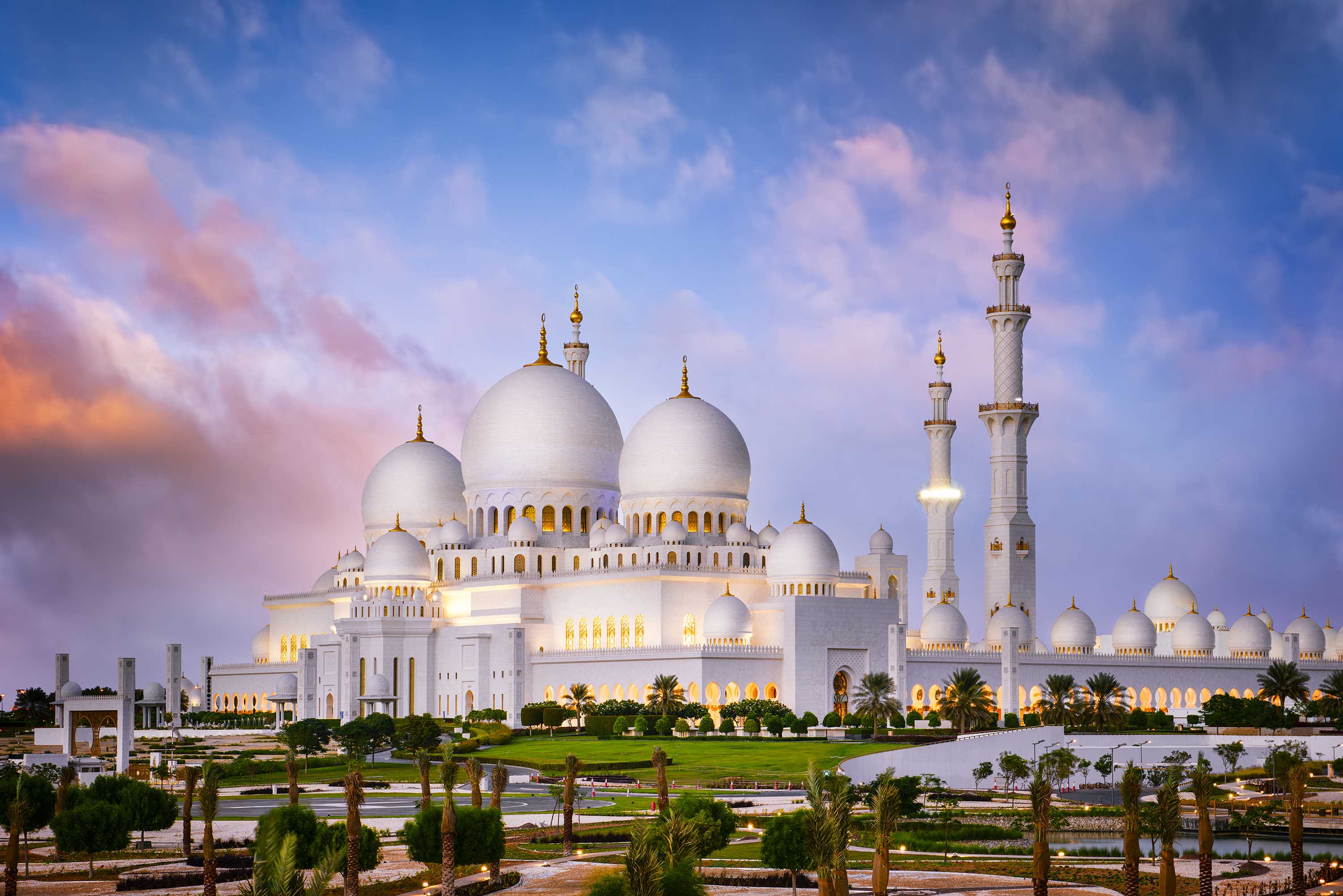 For more info visit https://visitabudhabi.ae/en/see.and.do/attractions.and.landmarks/iconic.landmarks/sheikh.zayed.grand.mosque.aspx or call +971 2 4440444.
So the next time you find your bank account looking a little bleak, don't fret. Dubai is the land of opportunities, whether you have the $$$ or not! ÄŸŸ• º
DISCLAIMER: www.naomidsouza.com has not been asked/paid to promote any of the companies mentioned above. Please call/contact the mentioned places above before planning a trip, as prices/info may have varied since the date of research.
Do you think we're missing anything? Let us know in the comments below!
Don't forget to check out my roundup on 30 Affordable cute #DateNight ideas with your better half, in UAE as well 😉
---