Westin, Al Habtoor City ~ Dubai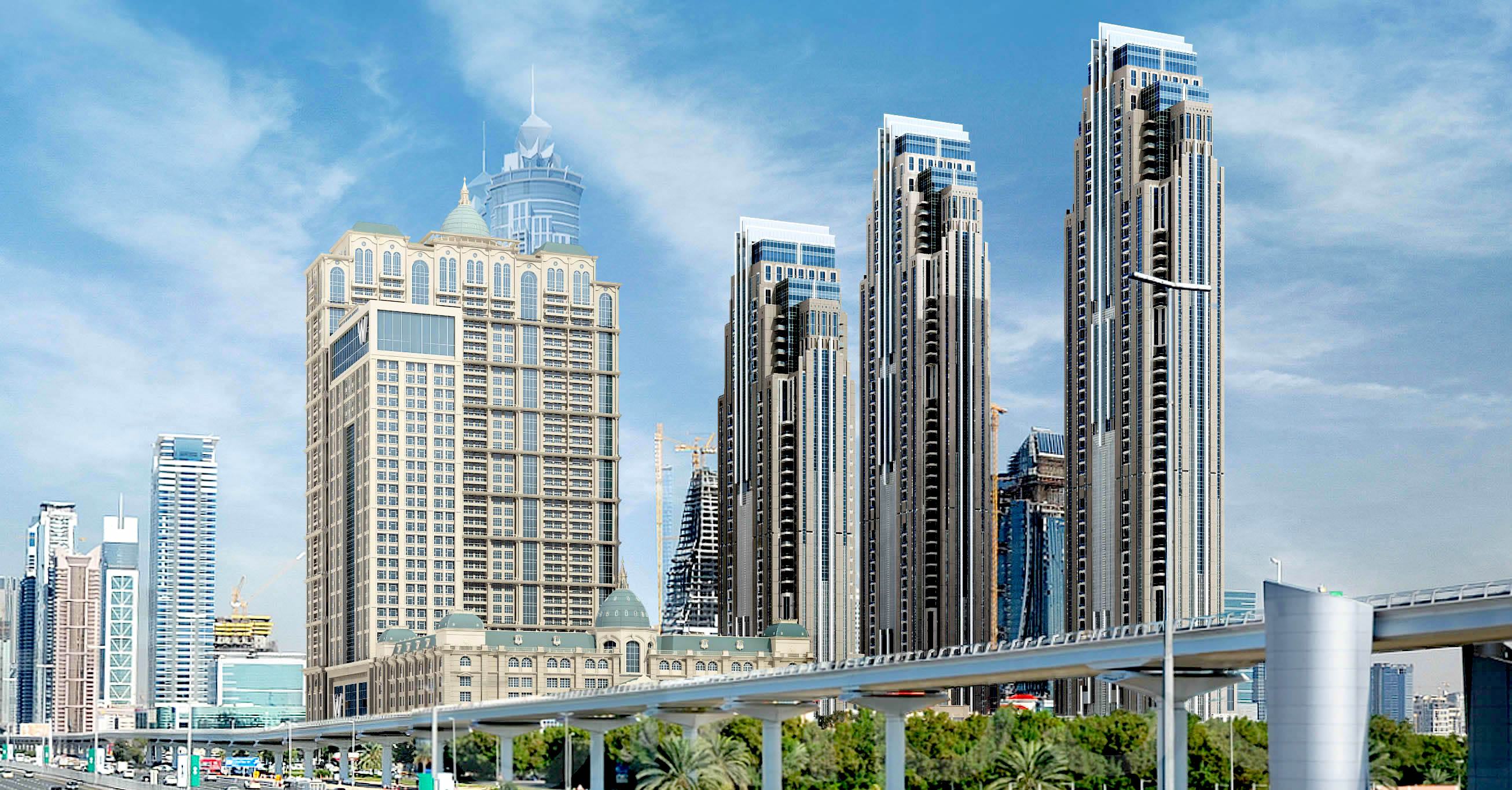 "The third-largest hotel in Dubai is now open for business!

Serenity stands 41 stories tall, with The Westin Dubai Al Habtoor City; ideally resting along the iconic Sheikh Zayed Road and on the banks of Dubai Water Canal, the hotel offers you a vibrant stay, with every aspect of your visit transformed into a revitalizing experience."
About Westin, Al Habtoor City (AHC), Dubai
The Westin in Al Habtoor City — not to be confused with The Westin Mina Seyahi — has 1,004 rooms across 40 floors, coming in after Atlantis, The Palm (1,539 rooms) and JW Marriott Marquis Dubai (1,608 rooms).
As the newest and grandest Westin in the region, every detail – from their peaceful guest-room with Westin Heavenly® Bed and Westin Heavenly® Bath to the six delicious restaurants with cuisines from around the world – is designed to ensure an enlivening stay. The Westin's interior is inspired by the Hajar Mountains – the highest mountain range in the eastern Arabian Peninsula. You'll notice an overwhelming use of dark woods and monochromatic color schemes interspersed with aquatic hues and leaf motifs. They call on nature and give the hotel a soothing feel.
Energize in the Heavenly Spa by Westin with 20 treatment rooms, hammam and dedicated male and female wet decks or find peace in the dedicated yoga studio. The spa is a whopping 4,000sqm, it features high ceilings, natural elements, revealing views of the city skyline and iconic downtown area, including the Burj Khalifa.
Host your important event or celebration in one of the 16 meeting rooms or their popular Al Joud Ballroom (1,425 sqm), which can accommodate everything from small meetings to grand galas like weddings (space available for 1200 people). Entertainment for all ages abounds, with the nearly-completed 1,400 seat Dragone theater within walking distance and the beloved Westin Family Kids Club on premises.
For convenience, the following services are offered: babysitting, ironing service, concierge, medical care, laundry service, a safe, currency exchange and room service. Internet access is provided at wifi-hotspots. This family friendly hotel offers babysitting service and a children's pool to ensure a comfortable stay for parents as well as young guests.
Westins Slogans and 6 Pillars
Their slogan is, 'Leave better than you came' and operate on 6 pillars: sleep well, move well, feel well, eat well, play well and work well;
Sleep well: Their beds are made of 10 layers, built in such a way that if you put a glass on one corner and jumped on the other, the glass wouldn't topple. A sleep well menu, with a selection of herbal teas, can aid relaxation.
Move well: The hotel has a gym and a gear-lending programme, where you can rent out sneakers and workout clothing for the duration of your stay. A "run concierge" is available, equipped with maps and routes of the best places to run.
Feel well: Aside from the spa, the rooms have calming white tea amenities.
Eat well: 26 superfoods — ingredients that are good for your energy and well-being — are included in the hotel's recipes. It's not about being boring — you can still have your chocolate croissant, just with dark chocolate instead.
Play well: Play can mean different things to different people — there's the Westin Kids Club for children, and a variety of different food, entertainment or exercise options for adults.
Work well: Aside from the meeting rooms, which can be booked over the phone or online, you can ask for a desk to be placed in your own suite if space allows.
Convenience
The Westin is conveniently located at the centre of all touristic spots of Dubai. It is 18km away from the Dubai International Airport (roughly 20 minutes away) and 6.5km from The Dubai Mall, Burj Khalifa and Downtown Dubai (10 minutes away)
Deluxe Club Room – King [~AED1500 per night] (connect room available)
This 45 sqm room offers a king-size Westin Heavenly® Bed and Westin Heavenly® Bath with free-standing bathtub. My room had a minibar, coffee maker, an LED TV with digital channels (my TV was not working that day), along with free WiFi and wired Internet. The beds are dressed in premium bedding and pillow menus, and bathrooms offer hair dryers and free toiletries. Other amenities include safes, phones, and desks.
My favourite spot? The corner seating. It's perfect if you want a read a book and sip on a cuppa' or two! ❤
Culinary Experience
Indulge in one/or all (?) of Westin Dubai's 6 delectable venues, that offer the very best of the world's cuisine.
Cook Hall – A warm and inviting casual American-industrial gastropub with rustic interiors, curtains made out of chains and an open kitchen. This place serves great American food – from small plates to share, to hand-crafted cocktails and specialty brews. Best sellers according to me – crispy duck tacos and popcorn shrimps! For dessert, I had ordered the Nutella freakshake, for which my verdict is – not that great, can be skipped.
Il Capo/Seasonal Tastes – The menu consists of storied Italian-American cuisine, inspired by traditional recipes and cooking techniques from the home country: handed down from generation to generation and refined to perfection.
The City Brunch, priced at AED250 is across both, Seasonal Tastes and Il Capo and, is definitely one of the best brunches I've been to. It boasts 6 cooking stations including Levantine cuisine, salads, grill, Indian and East Asian food and not to forget, desserts!
Blinq Cocktail Lounge – Blinq is a lounge that looks like it was pulled out of the HBO vampire series True Blood. Metallic armchairs, mirrored walls and a dark, circular bar make this lounge stand out among the hotel's otherwise light color scheme. I visited Blinq an hour after my dinner at Cook Hall (aro12 AM12AM) and it was quite disappointing since it was empty (not a single person) and no music. Being a lounge, it was an odd sight.
Location
Click here to book your room or call +971 4 437 3333 for other queries
Source