Tight Budget? Dishes you must order at Carnival by Tresind to not go broke!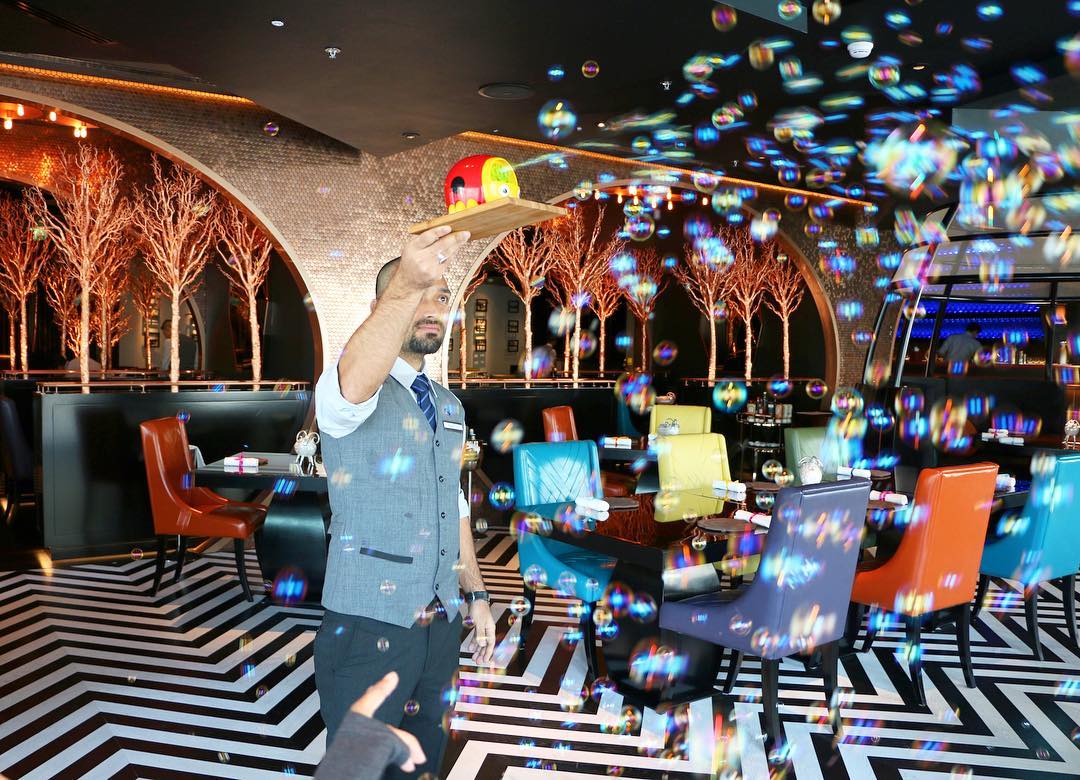 Being an Indian, I'm always asked which is my favorite Indian restaurant in Dubai and Carnival by Tresind is always one of them!

Most of the time, my followers even ask me to choose between Tresind or Carnival by Tresind – I'd always the choose the latter since I love the ambiance, vibe and food much more there!
Those who have visited Carnival before (or not) already know it is expensive and I've been asked several times to recommend which are the must-have dishes that are GOOD and not too expensive ? I've defo tried enough dishes to love Carnival but not enough to judge which should be chosen. Thus, I asked Chef Viru – the Outlet Chef at Carnival to help us all! He has given us 6 options for starters, 6 for the main course and 3 for desserts (4 recommendations for drinks given by yours truly ?)
The below costs does not include the additional 20% tax (10% DIFC tax + 10% service charge) since the tax is added to the final cost in the bill.
Okay! We're ready to get started 😉
STARTERS
1. Life is Short, Eat Dessert First [AED 20]
Jalebi chaat, yogurt mousse, potato and chickpea
2. Game of Corns [AED 30]
Corn curd and fenugreek cutlets, goji berry chutney, kewpie mayo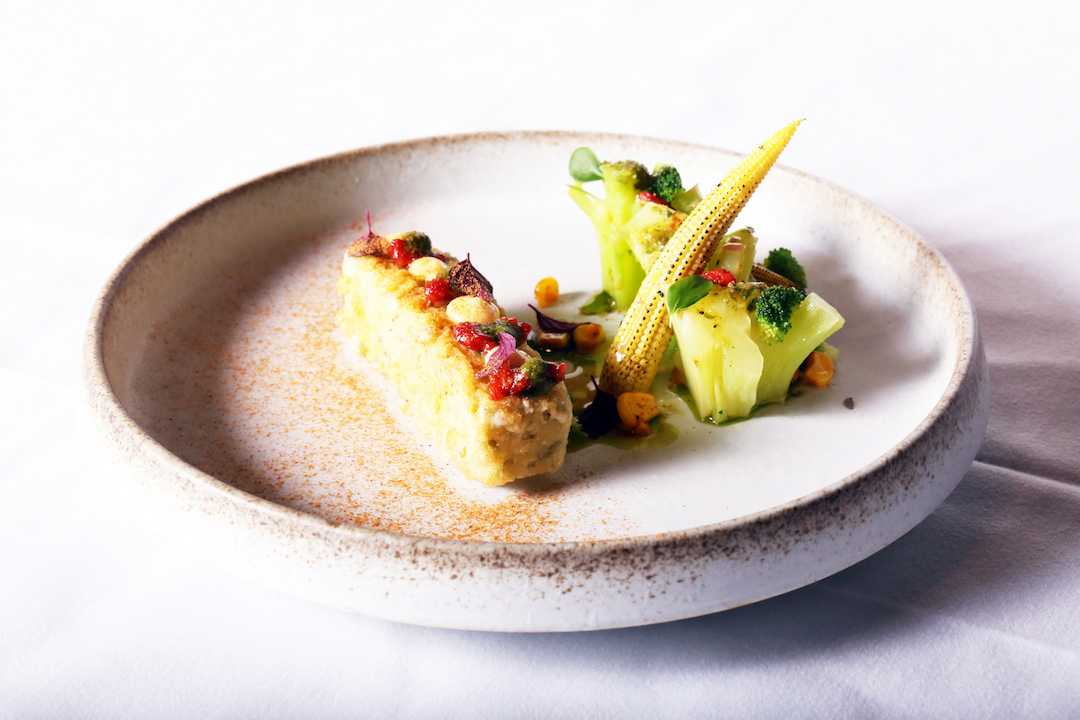 3. Vada pav service [AED 25]
Classic vegetarian snack of Mumbai mill workers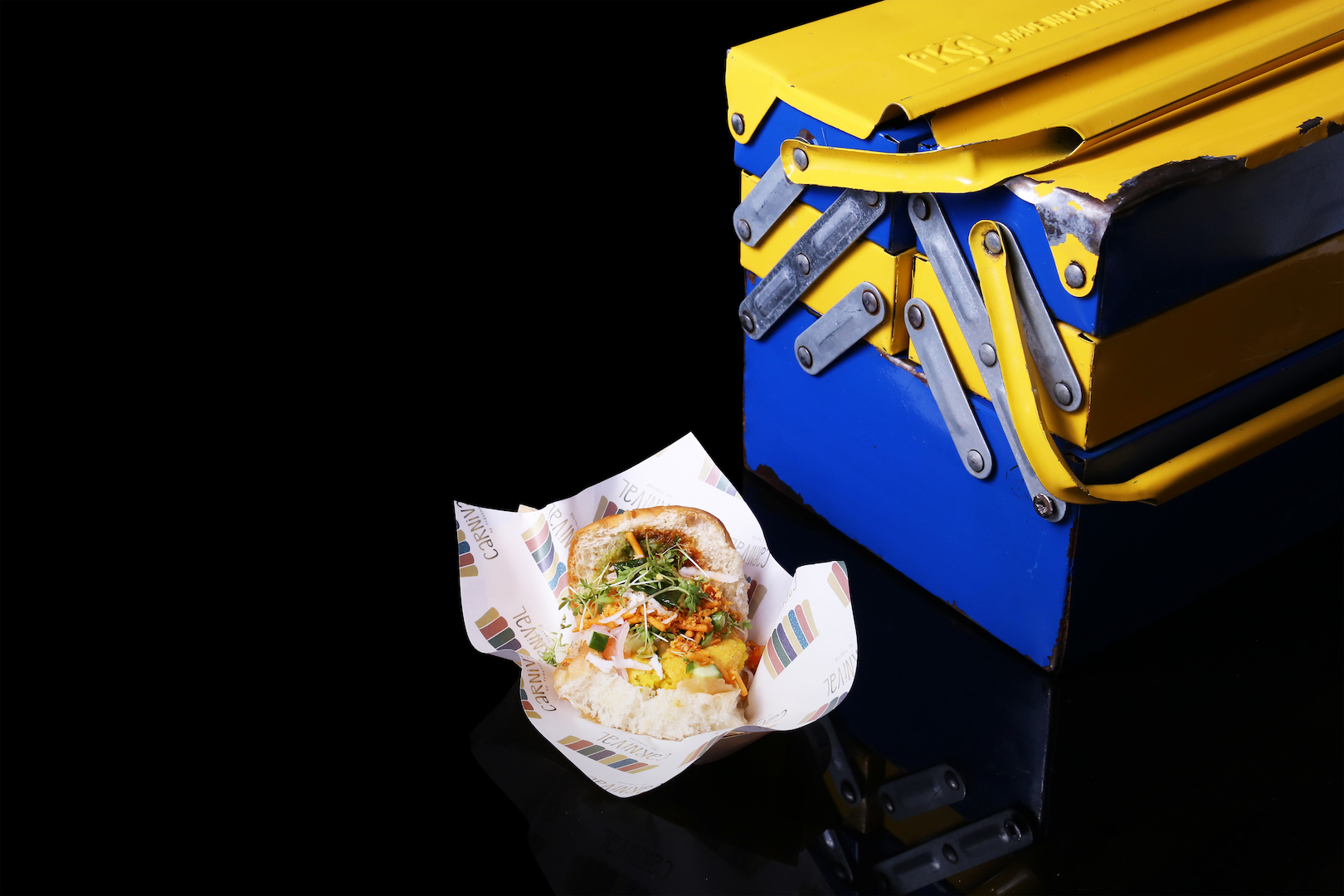 4. Pani puri salad [AED 25]
Sprouted lentil tabbouleh, crisp boondi, Pani Puri dressing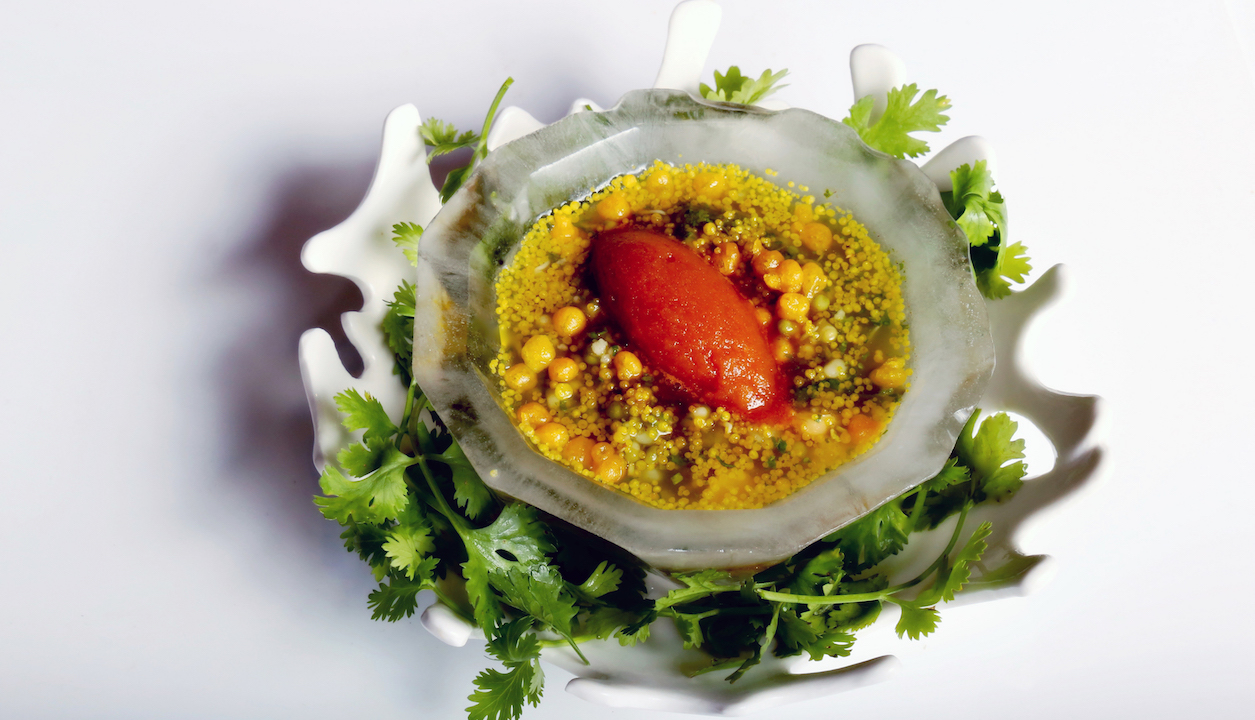 5. Ajmeri kachori [AED 25]
Ajmer kadi kachori, caramelized onions, red chili oil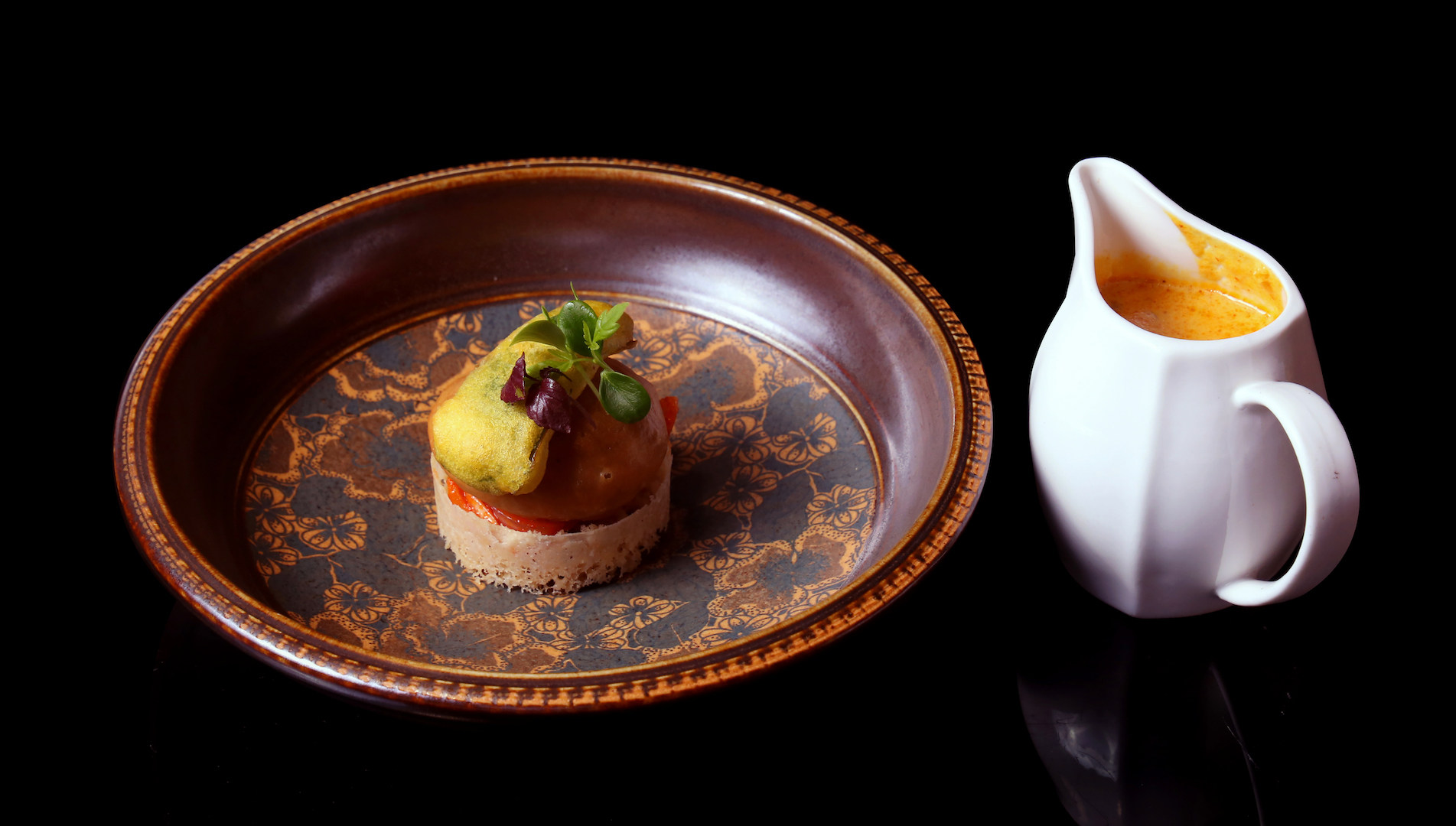 6. Khau Galli [AED 95]
Assortment of Indian snacks from the streets of khau galli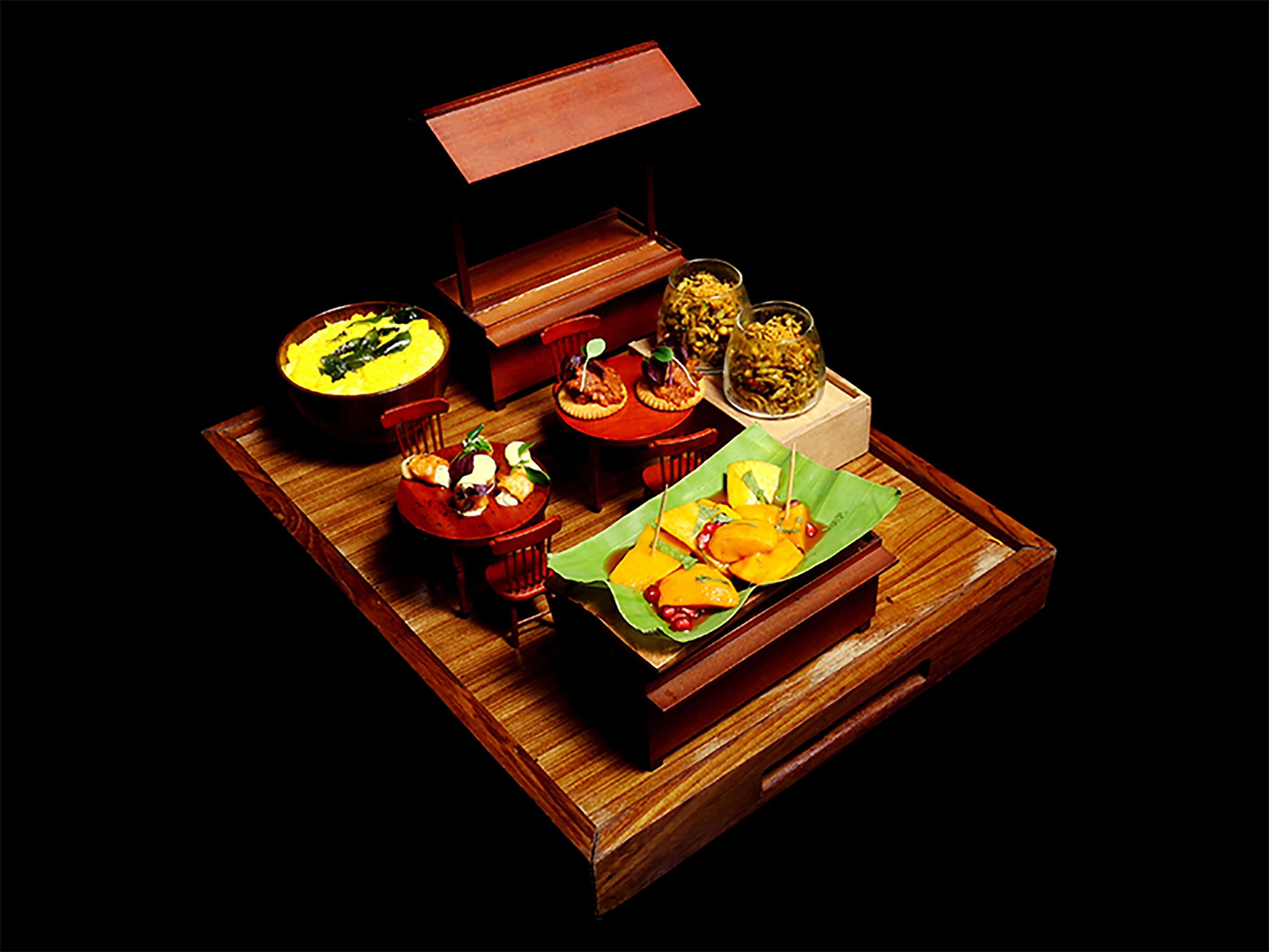 DRINKS
1. Mystery Tea [AED 60]
Vodka, chinese flowers, raspberry, vanilla and a secret (aka 'mystery' ingredient)
2. Boiling Skull [AED 60]
Cîroc, passion fruit, cranberry and mixed berries
3. B52 Shots [AED 30]
Baileys!
4. Sangria Tree [AED 60]
MAIN COURSE
1. Rice n Shine [AED 60]
Chicken/lamb, eggplant saalan, burhani raita and tomato kut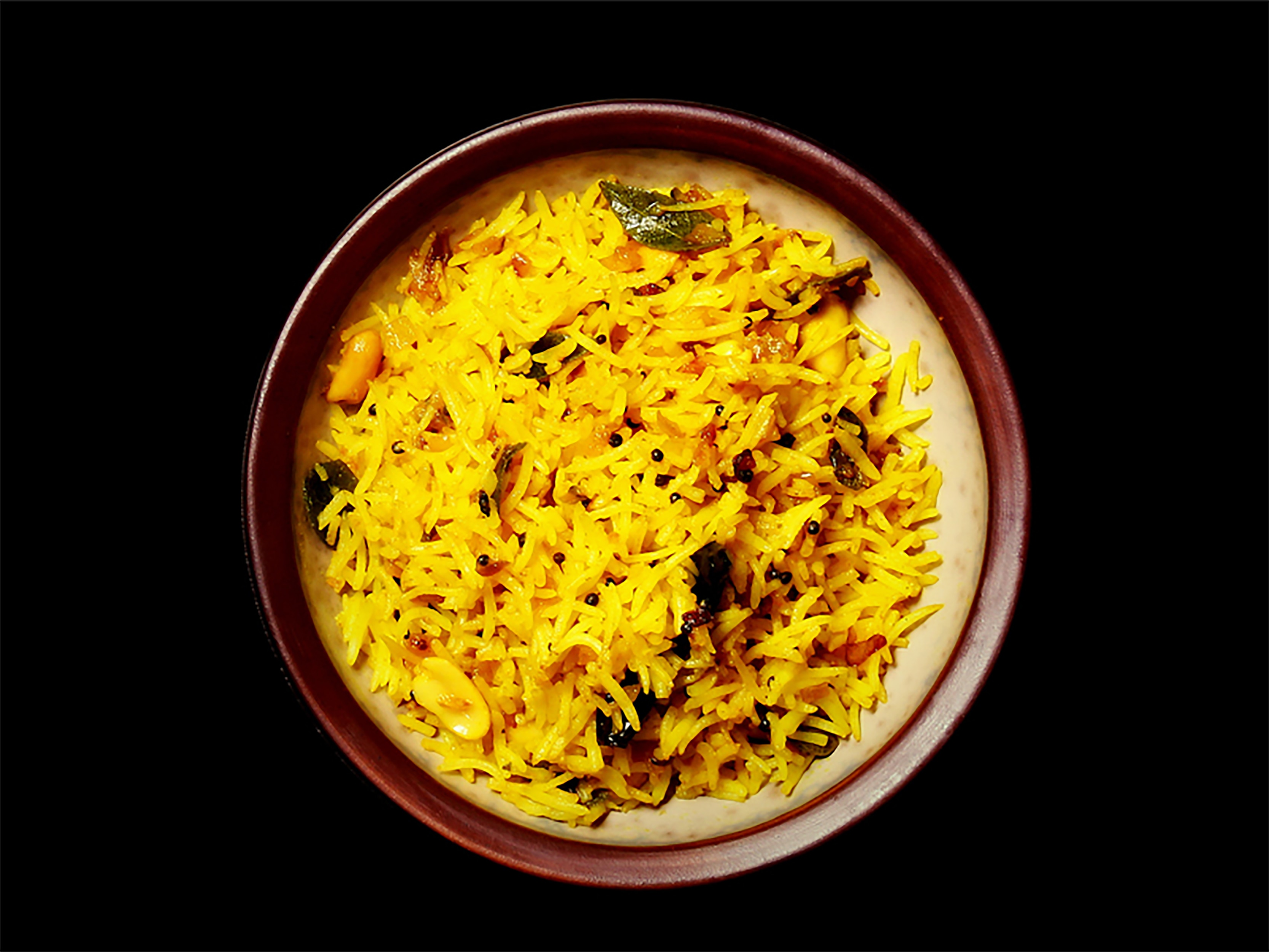 2. Kebab Main Haddi [AED 25]
Petit Lamb seekh kebab on bone, mint chutney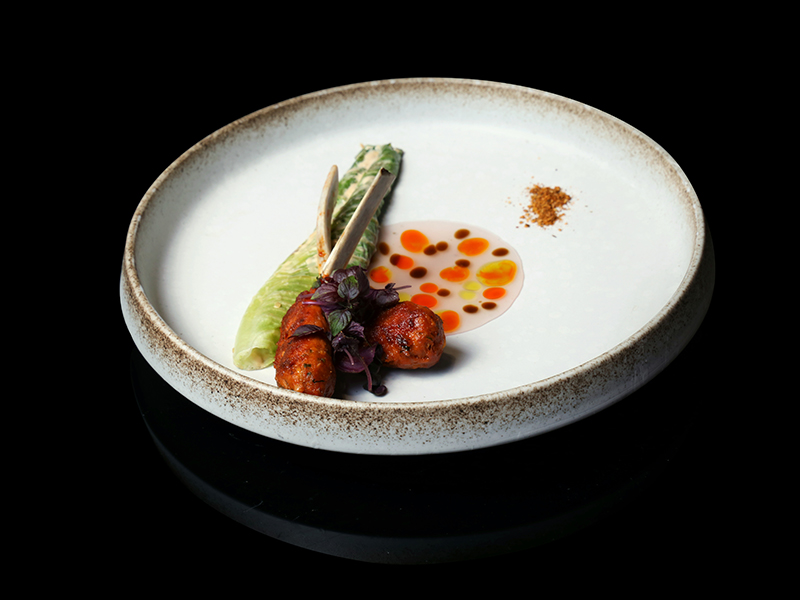 3. Ram babu paratha [AED 55]
Poppadum paratha served with pumpkin, potato curry, yogurt and chutney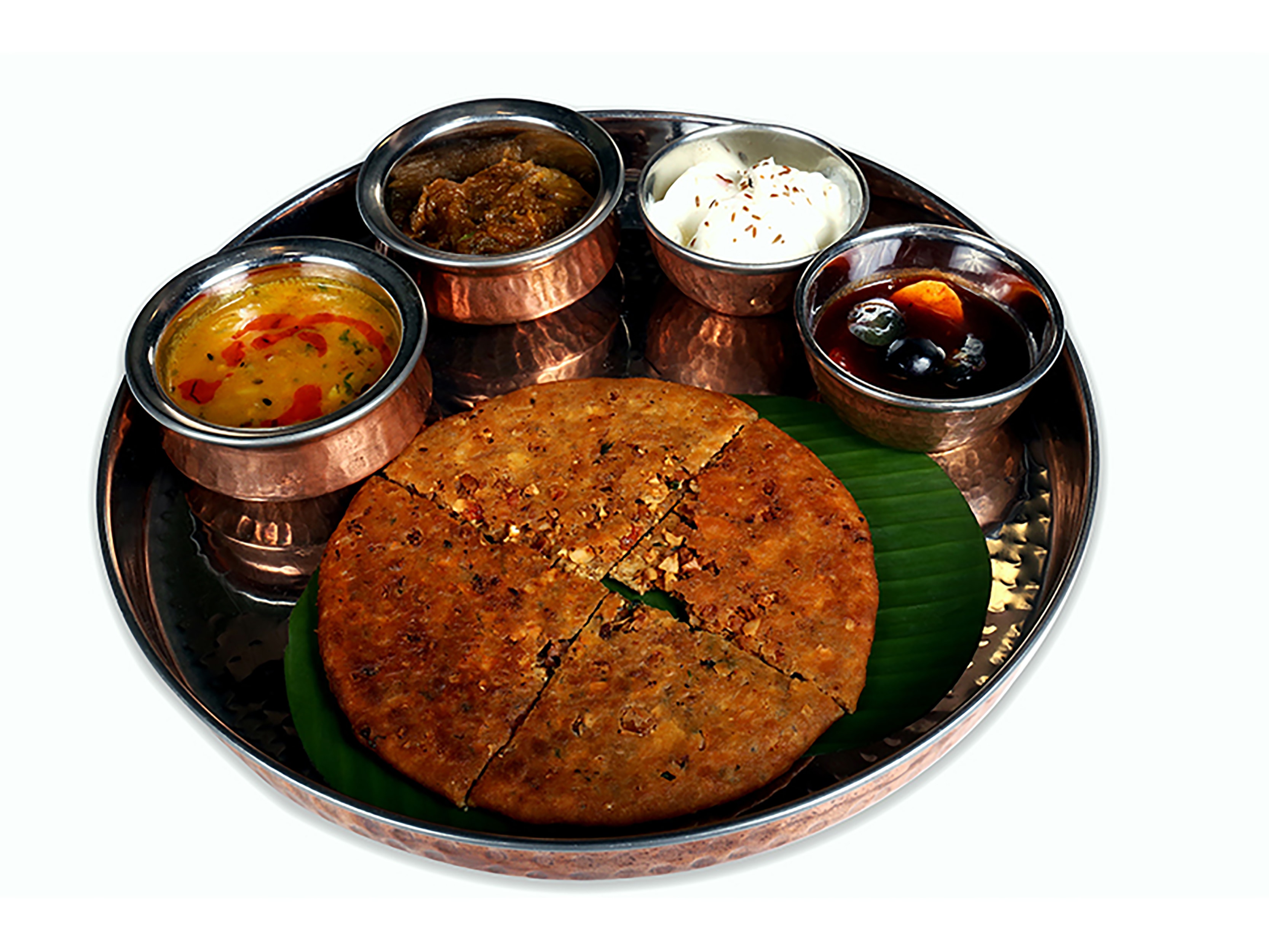 4. Pulliinji [AED 35]
South Indian ginger prawns, palm sugar caramel, curry leaf crisp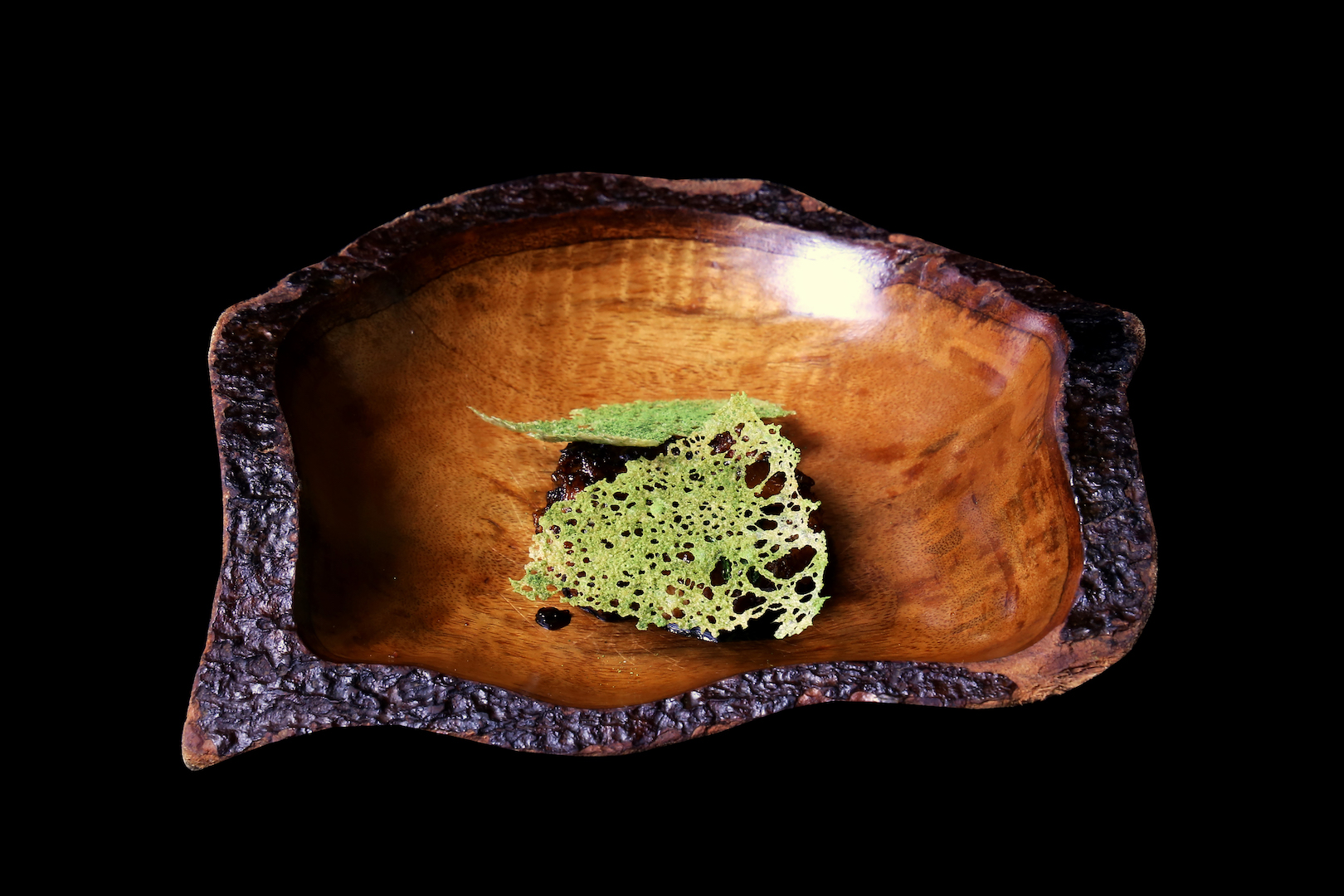 5. Carta fata [AED 60]
Steamed sea bass en papillote, Malabar style bouillabaisse, lemon rice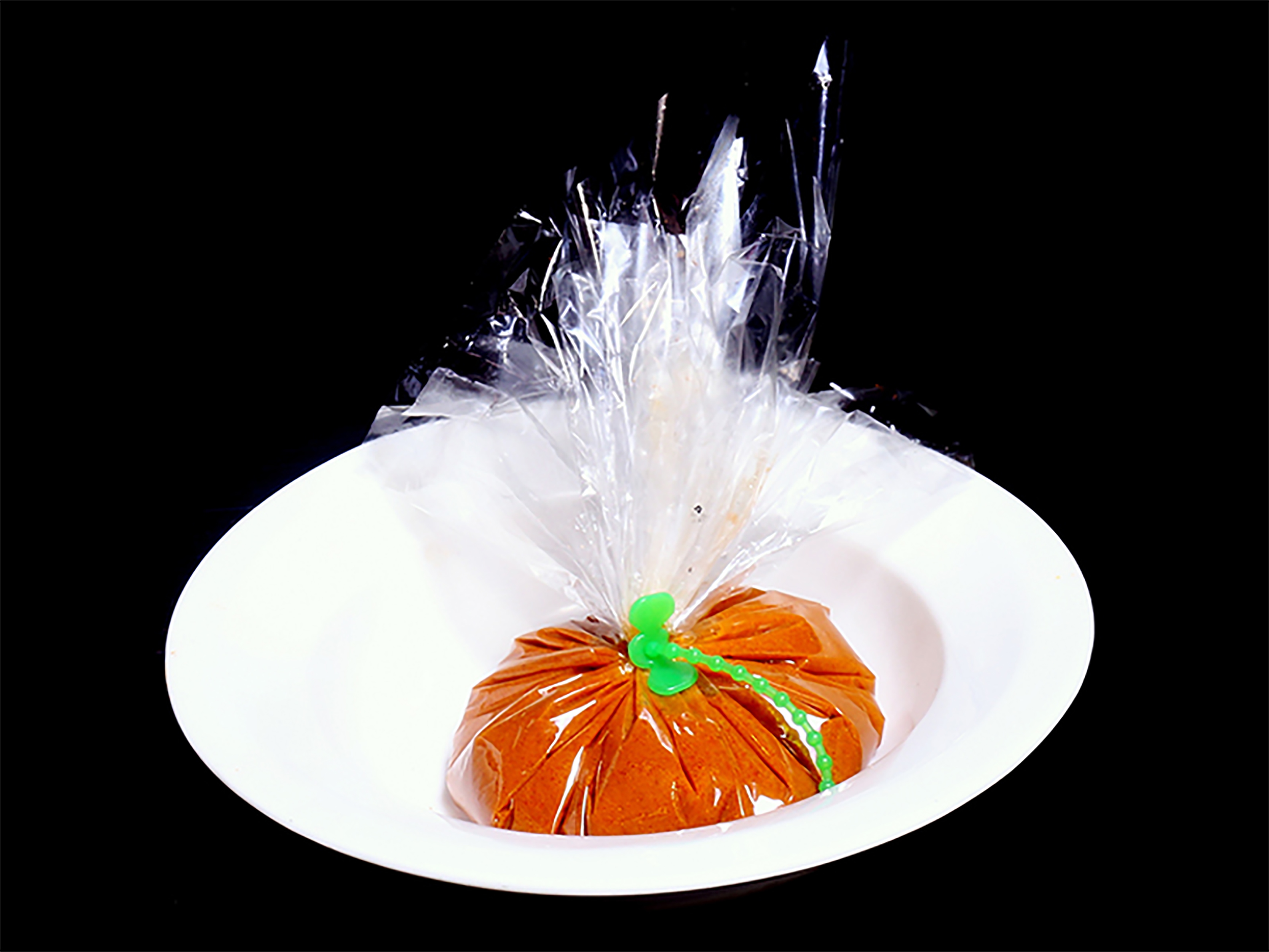 6. Biryani [AED 60]
If you wish, you could even settle for a Biryani – they have a good variety of em
DESSERTS
1. Milk & Cookies [AED 75]
Mawa cake, burnt banana, vanilla icecream, little heart cookie (blast from the past)!
2. Palang Tod [AED 60]
Milk cake crumble served with saffron milk and dates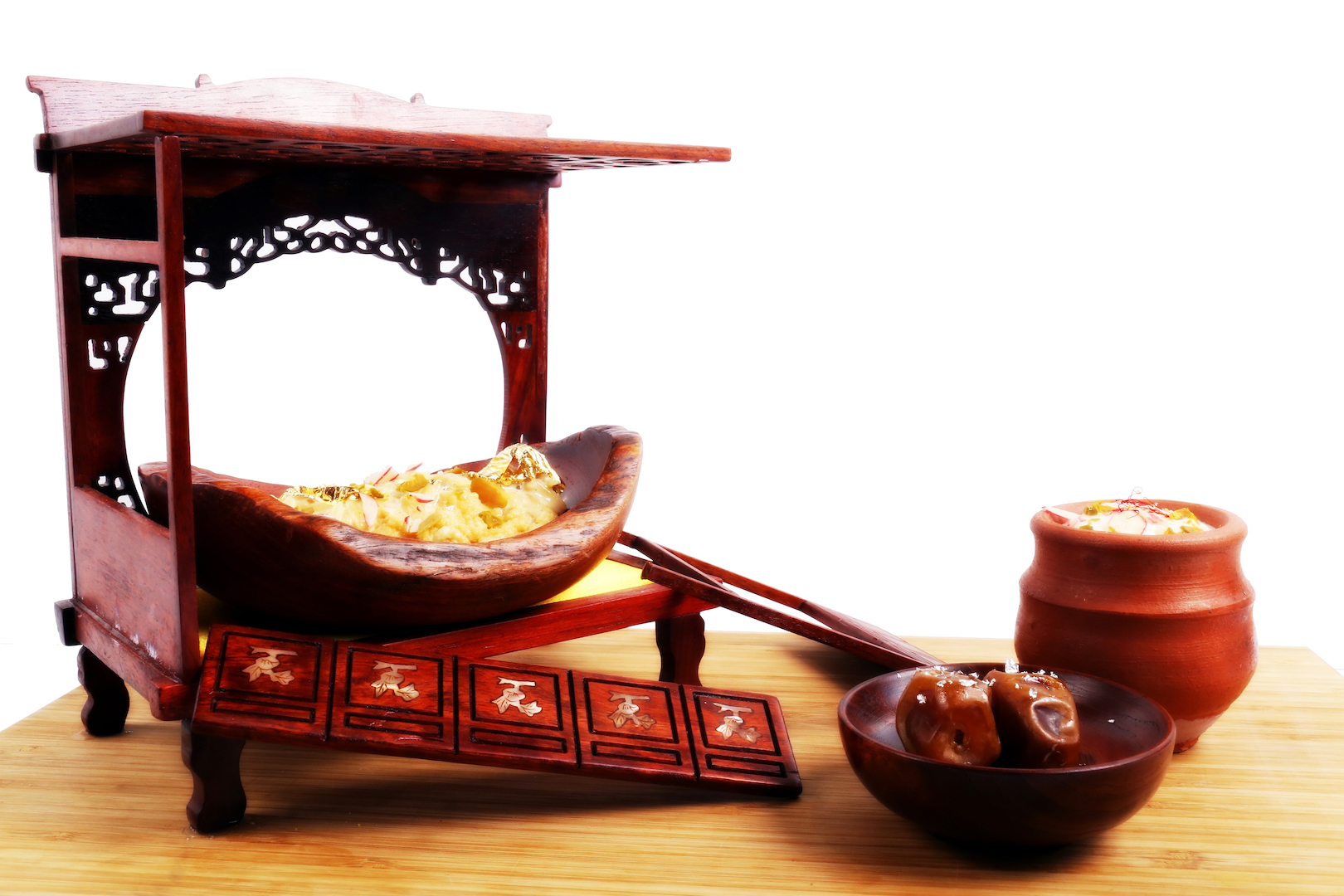 3. Gajak [AED 150]
Alinea inspired dessert (one of the best restaurants in the world, located in Chicago) – peanut butter, chocolate, brownies, icecream scoops, caramel and frozen raspberries, served on a silicon mat