People tend to be most creative when it comes to food. Maybe it's the possibilities of the different combinations of flavor offers us. However, these unique restaurants have shown us that it's not just the food, but the entire restaurant itself that is a blank canvas waiting for the most extraordinary fusion of culinary concepts.
There are so many amazing restaurants Roanoke that on date night, it can be hard to pick one. New restaurants are always popping up around the world that people can't wait to go to, and why not! There are so many flavors out there for us to try it would be a shame to miss out, luckily these new restaurants are able to get their equipment online from websites like Nella Toronto so they are fully functioning ready to open their doors to those hungry customers. But there are some restaurants out there that focus more on their surroundings than their food. Here are some restaurants with ideas that are out of this world, book and box!
1. Robot Restaurant (Japan)
The future is robots, or well, robot restaurants. In this restaurant, you have around 140 dance performers and a 90-minute robot-inspired show. If you are an anime fan, you are guaranteed to love the samurai fights. It is everything a tourist in Japan would love to experience. The restaurant is on the must-visit list due to its unique concept rather than the food.
2. XXL Restaurant (Germany)
Home to the massive schnitzel challenges, XXL restaurant has taken many food warriors who have attempted and failed. The restaurant provides HUGE portions of various foods, ranging from burgers to schnitzels and even beer. Be sure to carry an extra Tupperware to make your parcel kit, else you would have to ask for 'Loser foil' as called in the restaurant.
3. Grotta Palazzese (Italy)
What could only be described as straight out of a fairytale, this restaurant is carved into a limestone cave just 74 feet above the sea. The lightings in the restaurant and the sound of the waves hitting the shore, has termed Grotto Palazzese as one of the 'most romantic restaurants'. While the menu prioritizes seafood for obvious reasons, the restaurant still offers a wide variety of other choices as well. A little bit on the pricey side, but if you're looking for the perfect ambiance to pop the question, this is it!
4. Cat Café Calico (Japan)
Needless to say, Cat café is the absolute dream for any cat lover. For those who can't maintain a pet in their homes, this restaurant lets them play with cats all day long and also serves up some delicious food. A purr-fect experience indeed!
5. The Lock up (Japan)
Who doesn't love to be locked up in a prison and be scared the bejesus out while having dinner? Well, if you don't then the Lock Up restaurant is the last place you should be at. From ghostly atmospheres to drinks being served in I.V bags and laboratory pieces of equipment, the Lockup checks all the boxes for a horror ride with food. This prison-themed restaurant is not for the faint-hearted!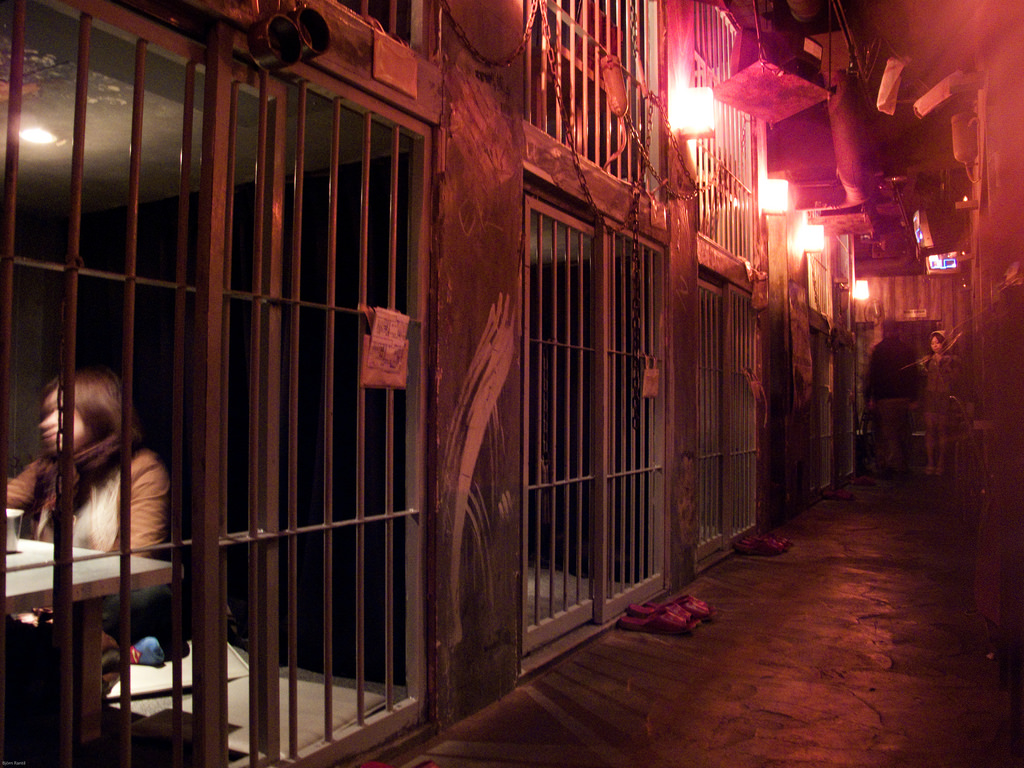 6. Dinner in the Sky (U.A.E)
Looking for an out-of-this-world experience? You're in the right place- literally! At 50 meters high, the restaurant truly takes their dishes to new heights. Single seating for 22 customers, crew, and chefs, all dangling in the air (with 'safety-first' priorities!). The only thing you should be worried about is needing to use the washroom in between meals.
7. Dark Dining
Prepare to get messy as you embrace the dark as your closest ally (Hello darkness, my old friend ÄŸŸ ¶). Dark dining restaurants have been quickly gaining popularity in various places around the world. The lack of sight while eating is believed to sharpen your sense of smell and flavor, and give you an entirely new journey of taste! While it usually comes with a hefty price, this makes for an extremely fun and refreshing experience with your friends, family, or significant other!
8. Chill out Lounge (U.A.E)
Ice Lounge is a dream come true during these scorching summer days in Dubai. The entire restaurant is maintained at a sub-zero degree Celsius temperature, and decored with ice sculpted furniture and grand chandeliers to add to the icy theme. All visitors are given a sweater and a complimentary drink. The lounge also has a fully-fledged menu of both hot and cold drinks for those who want more!
9. Heart Attack Grill (USA)
In this hospital-themed restaurant, the waitresses and the chefs are dressed as nurses and doctors. The restaurant name seems appropriate, given how their ginormous portions of junk food could end in nothing less than a heart attack! There is no doubt that the crowd loves the concept and food served here. However, given the times, and the fact that this is a populace center, restaurants like these might need both durable and easily repairable amenities. They would need their restrooms to have divider stalls, pilasters, doors, and more, that can look elegant with minimal maintenance. You might consider them lucky, as they seem to have access to many reputed service providers similar to los angeles partition distributors.
PS: This restaurant may be just the right answer for your cheat day (or month).
10. Curry Station Niagara (Japan)
This train-themed restaurant is primarily popular for its famous curry recipe, that's actually been a family heirloom for ages. The restaurant owner used to be a train conductor who immersed his love for trains into the restaurant, which is now operated by him and his family. The restaurant has authentic train memorabilia that is sure to spark your interest. And what more? The food is delivered to your table by actual mini steam trains!
11. Ithaa Undersea Restaurant (Maldives)
Ithaa Undersea Restaurant is the world's first underwater restaurant. Dine 5 meters under sea level, surrounded by beautiful schools of fish swimming through the glass hallways. The coral garden can also be viewed from inside the restaurant.
12. Husky café (Thailand)
The stars of this restaurant are the 34 huskies that wait to greet you in all their glory and fluffiness. The rules of the café require you to wear plastic shoe bags before entering the restaurant to maintain the cleanliness of the restaurant for the dogs. Even though you cannot feed or carry the dogs, you can always play your heart out with them.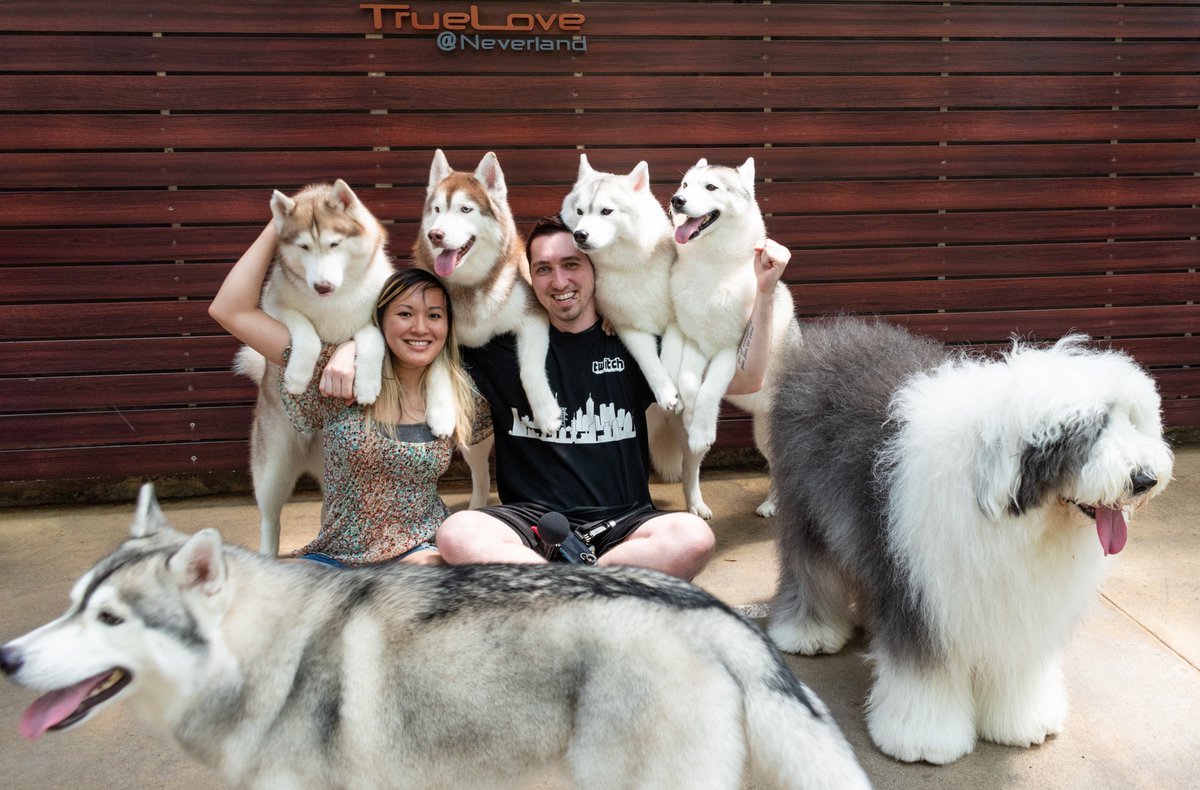 13. Casa Bonita (U.S.A)
A restaurant on steroids would be an understatement to explain what exactly Casa Bonita is. In this Mexican restaurant, you can play arcade games, see magic shows, go for a dive in a (fake, but cool) waterfall, and take part in several carnival activities. What more could one want? Spread over a whopping 52,000 square feet, this restaurant can seat around 1000 customers in one seating.
14. The Labassin Waterfall Restaurant (Philippines)
This restaurant is built right next to Labassin Falls. The Labassin Falls isn't actually a waterfall at all, but the spillways of Labassin Dam. The shallow waters run through the entire restaurant, flowing past your feet as you eat. The restaurant serves authentic Philippines food in a buffet style. Feel free to relax by the waterfalls once you're done with your delicious food!
15. El Diablo (Spain)
This restaurant is famous for its one-of-a-kind cooking technique. It uses the natural heat of volcano Ilario to do its cooking- but don't worry, Ilario last erupted in 1824. The cooking oven is built to use the geothermal energy from the crater. Created by the well-known designer Cesar Manrique, the restaurant is only one storey, but the glass exterior provides a lookout to the beautiful Timanfaya National Park. Some say that the volcanic heat gives a more authentic smoky taste to the dishes than charcoal heat.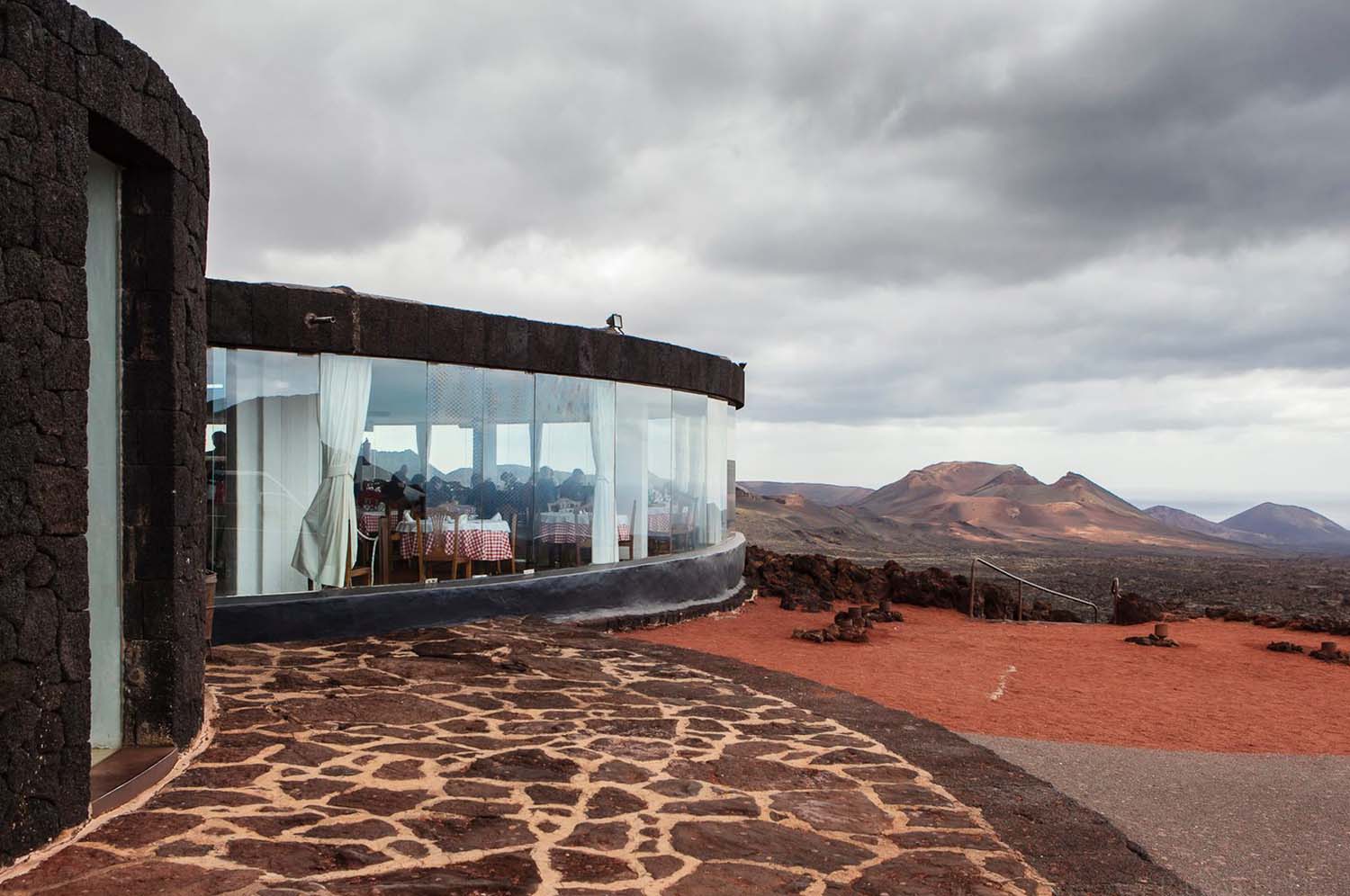 16. Yellow Tree House (New Zealand)
This restaurant was initially created as a publicity stunt for a yellow pages company based in New Zealand. The company let out an open challenge to any contractor who could build a restaurant with only the help of the business listings from the yellow pages. What resulted is a pod-shaped restaurant 10 meters on the top of a Redwood tree. The treehouse restaurant can accommodate up to 30 people. It is not open for casual dining but could be booked in advance.
17. Modern Toilet (Taiwan)
Yes, I spelled that right- Toilet. ÄŸŸš ½ It is one of those restaurants that firmly believe that 'it is what is on the inside that matters most'. With urinals on the wall as interior decor, you wouldn't be surprised with the food being served in mini acrylic toilets. However, the cheesy meatballs and chocolate ice cream seem to be a crowd favorite. Note: You may be able to enjoy the food a lot better if you can get over the mental image… 'if'.
18. Zauo Fishing Restaurant (Japan)
Picky about eating only the freshest of the fresh? Zauo's is for you. This restaurant requires you to quite literally fish for your own food! The customers are seated on a boat-shaped platform, with ponds and aquariums around containing all kinds of fish. From sea breams and snappers to lobsters, you can find any kind of fish to your liking. You can then choose how you would like to have your meal cooked, though the menu suggests what would go great with each kind of fish. Though it takes away from the overall experience, you can also opt to ask the waiters to catch the fish for you if you aren't good or interested in fishing it yourself.

19. Safe House (U.S.A)
If you want a taste of a secret agent life, this is the restaurant to go to. While it looks like any other non-suspecting restaurant from outside, prepare to be escorted by an agent to the safe house once you're inside- and that's not all. Figure out the password to enter by watching a video clue provided to you. Once that's done, you're finally in! The entire restaurant is filled with detailed secret agent-related décor. There are even tiny secrets within the décor that culminates into different stories, and are finally left for the agents to figure out!
20. Singapore Flyer Restaurant (Singapore)
A gourmet 4-course meal on a Ferris wheel surrounded by the Singapore skyline, dining can't get fancier than this! Singapore Flyer is the second largest Ferris wheel on earth. You would be allowed in the capsule for 1 hour, which is 2 rounds. You can also book your own private capsule in advance. The only prerequisites are no shorts and no flip flops.
---
Written and Researched by Angela Merlin