Top 11 online and retail stores for plus size women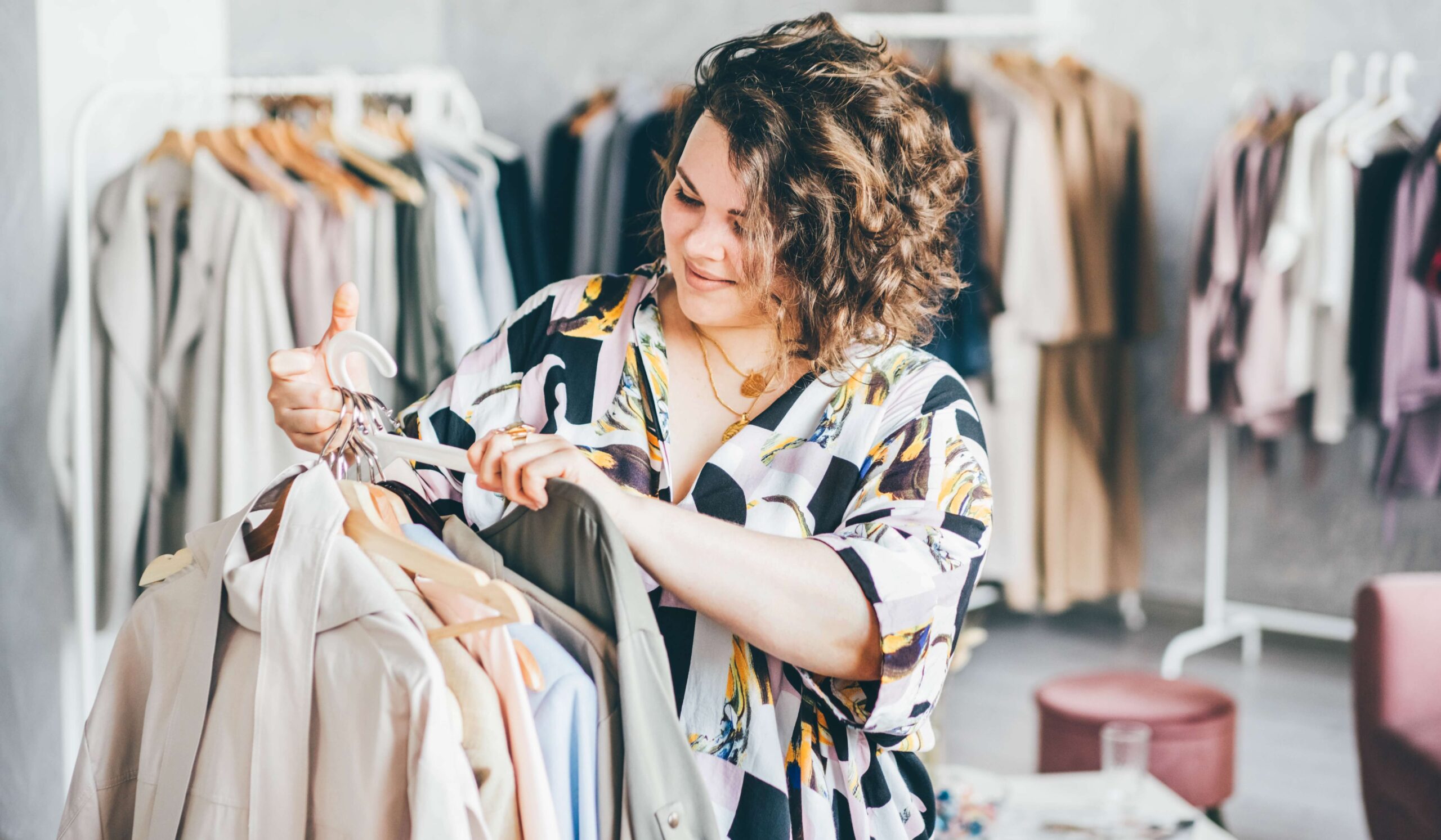 Finding a brand that supports plus-size women is a task these days… ? due to which plus-size women have to go through several trial and errors to finally choose a brand they can trust whole-heartedly! ❤

*Plus size is usually considered as UK16 and up
Nikita Phulwani (popularly known as Niggi Phulwani), is a plus size fashion blogger based in Dubai. Honestly, she is one of the few doing this *proudly* and I absolutely love her work! ❤ I think she truly knows how to dress for her body type and inspires many on how to love their body. She has also appeared on the cover of WKND magazine last year, talking about being a plus size girl. On her page she talks about fashion, beauty and all things fun! ?
She has been happy and disappointed by TONS of places (trust me, I know, since I've been following her for quite some time) ?  Here are a few of her favorite places to shop from (written by Niggs herself);
Online
1. ASOS – asos.com or https://www.instagram.com/asos/
ASOS is one of my absolute favorite websites. I think it is one of the very few websites that cater to plus size women with keeping 'style' in mind. Just because I am plus size, does not mean I don't want to wear shorts or body con dresses. ASOS Curve, as they call it, can have some really sexy outfits – which I think every girl deserves to wear. They have dresses, gowns, casual Ts, shirts, pants, coordinates and almost everything! PLUS – They also have a shoe section called 'wide feet' which is perfect for Plus girls!
Returns: The best part about ASOS returns is its FREE! However, there is a tiny hassle to place your order for collection. So if you go on the ASOS website, the returns page for UAE does not work. What to do? Just go on their LIVE CHAT (go according to London time, so after 2-4PM Dubai time ideally), speak to their agents and tell them you aren't able to get through the first page of the returns and to do it for you. They take your email and order number and send you a link. Once you have that link, fill the form, the order gets collected next day and money is returned to your account within 14 days! TRIED AND TESTED!
2. Namshi – namshi.com or https://www.instagram.com/namshi/
Namshi is AH-MAZING because of its next day delivery and sometimes even same day! Now, when it comes to plus, they have some pretty decent brands and collection (not the best for me like ASOS) but locally, they are definitely the BEST! They have Dorothy Perkins, Ella Plus, and even Forever 21+. On Namshi, the more conservative plus size body will find lots! For example, I know some girls want to wear long tops to cover their hips – I am sure you will find great options for long tops on Namshi!
Returns: EASIEST RETURNS EVER! Like LEGIT! Just go on to their page, they have a returns section, fill in the details and FREE return is done! You don't get the refund though, the amount gets back in your wallet for you to choose something else from the website
3. River Island Online – riverisland.com or https://www.instagram.com/riverisland/
Now I know you will be like why RiverIsland.com when there is a store here in Dubai? Umm, no! So Riverisland.com is operated in the UK and they carry collections a season before the UAE sometimes. So things that are full price in store might be on a sale on the website #sometimes – It's always worth checking though, who doesn't love a bargain! My biggest reason to go to the international website is 1. Lower prices, 2. Size availability. There were at least 5 pieces I didn't find my size in store but found them online! Delivery time was less than 12 days so it was okay
Returns: So returns come at a cost. When they ship you your order, they send a returns label. You have to use this label and go to a DHL or Aramex and bear the cost of the same. It isn't the hardest, but it all depends on how much your package weighs and ultimately the cost of it as it is going to London. I haven't tried the returns for them as I make sure I am certain of whatever I order
4. Calae – calae.com or www.instagram.com/calaeofficial
Calae is a website based in India and I think they currently only ship there. To be honest, I think for casual, affordable fashion, they are a pretty decent option. They have some good basic tops and dresses. I have never placed an order for Dubai for them, so I am not even sure on the returns info, but within INDIA – they good!
5. Afamado – afamodo.com or https://www.instagram.com/afamado_style/
Afamado is another India based website and I absolutely fell in love with their dresses. Some of the styles are just perfect for a plus body as they are so concealing. Also, I feel they do experiment with their style. The biggest PLUS for them is they tailor make everything for you. Have a look at their size chart, its super detailed and you can send in your measurements to them to custom make any style for you!
PS: There is an online store called Torrid: torrid.com or https://www.instagram.com/torridfashion/
They are purely a website for plus size fashion. I went there to shop for swimsuits since I heard about it quite a bit. To be honest, I am rather disappointed with this website and don't think I am going to go back because – 1. It's expensive! 2. I paid USD 58 for my shipping my order and it came after 50 days when I was promised 15 working days, 3. It didn't even get delivered to my house! It went to the post box! Not cool Torrid -_-
Stores in Dubai
1. New Look
New Look is one of my absolute favorite stores in Dubai. They have trendy clothes in current colors, they have dressy and casual and their price point is very fair. In their regular section, they go up to size 18 and they also have a curves section which carries sizes 20 onwards. They also do wide foot shoes which are perfect if you have broad fat feet like mine
2. Yours Middle East
Yours is one of the few fully plus size stores in the UAE. They go up to size 30. I wouldn't go to Yours if I am looking for something dressy or very trendy. I feel Yours truly caters to size and creates clothes that the plus body may find concealing. They have really long tops, denims, basic dresses – mostly casual wear. They also have night suits in plus size in case you are looking
3. River Island Plus
River Island has been one of my favorite stores since I am a teenager. Back then I would be a 14 or 16, and now I am a 20 #ThankGodForRiverIslandPlus. Now they don't carry all of their pieces in the plus range, but they do carry a few and also curate new pieces for the plus body. In UAE, they carry plus in Dubai mall for sure! Oh the DENIMS at RI are my FAVORITE! I only shop for jeans here!
4. Forever 21+
So I very recently tried Forever 21+ and was very pleasantly surprised. Some very trendy clothes like camo skirts, jumpsuits, vests – I was absolutely amazed! Their sizing goes like 1x, 2x, 3x. I was a 3x so I am guessing that's like a 20 and some of the pieces in the 3x were also very body fitted for me – so I don't think their plus really goes all the way but for sure if you are a Size 18, you can find some fabulous pieces!
5. Debenhams
Now I know Debenhams isn't a plus size store but some of the brands they carry go up to Size 18 or 20. I go to Debenhams when I need occasion wear – so dresses for a reception, gala dinner or like a convocation, engagement ceremony. My favorite in Debenhams is Phase Eight (it's expensive so make sure you go during the sales to grab stuff), STAR and Dorothy Perkins too x
6. TKD Lingerie
My first visit to TKD Lingerie was only in December when a fellow plus size blogger told me about this store for their swimsuits. Torrid bailed on my order and I needed swimwear for my trip. OH MY GOD! Guys sexiest plus swimsuits ever in a very concealing way. The store actually specializes in lingerie for plus girls as they go to the K cup. They give you a proper bra fitting and accordingly suggest one for you. While I was impressed with their lingerie, their swimsuits BLEW my mind off. They are approx. AED 500 – 700 but in my opinion, worth every penny!
*Returns for Dubai store can be done in 14 days with original receipt
---
Written and Researched by Nikita Phulwani