We are living in uncertain times due to the coronavirus outbreak which, at the time of writing, has taken its hold on the world as we know it. Events are being canceled and businesses are on the brink due to us all being asked to stay at home.
It's tough for everyone and you can feel as though your life is on pause for the foreseeable future. You do, though, need a distraction from the madness and you certainly aren't getting that by watching the news 24 hours a day. No doubt, amongst everything else, you have read stories of couples forced to cancel their weddings after months, possibly years, of saving and planning due to the current situation. If you have not long become engaged and are in the process of planning your special day, you might be wondering if you should put it on hold for at least the next few weeks?


The answer is no. For couples in love, planning a wedding should come as a welcome distraction and one that is much needed. This is something to look forward to, as well as providing something of a sense of normality that is hard to come by right now.
We will get through this
Whilst the world is a strange place to be right now, just know that we will all come through this together. There are signs in countries such as China and Singapore that there is light at the end of the tunnel. Granted, those in the United Kingdom and the United States of America are weeks' behind where they are, but we can take solace in the fact that there are parts of the world where this outbreak is being controlled.
This should serve to give you confidence that life will go back to normal and that you can at least continue to plan your wedding. If you have penciled a date that is more than a year away, you should be fine to continue planning as normal. Should your date fall sometime between now and the end of summer, it may be worth looking into potentially moving the date back just in case, allowing for your guests and businesses supplying your wedding ample notice.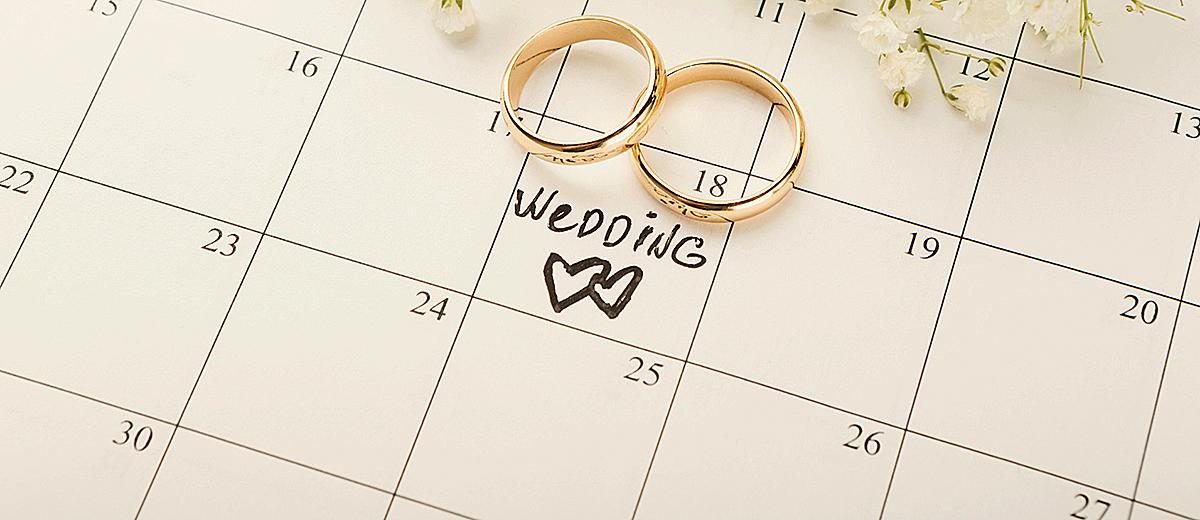 Small businesses and/or sole traders more likely to rely on their week-by-week work will appreciate the opportunity to be able to fill their schedule. This is certainly better than a late cancellation, which may also mean you are unable to recoup as much of the costs as you would have hoped.
Viewing a venue
Generally, non-essential travel is not recommended right now so that might make viewing a potential venue a little difficult. As of the time of writing, many establishments do remain open for business, so if you wanted to view this Nottingham venue available to hire, for example, you could still request a viewing.


Failing that, and if you would rather not go outside for anything other than for essentials, most venues feature detailed photo galleries online where you can get a good idea as to the surroundings. Of course, nothing beats seeing the place in person, so we would certainly recommend holding fire on settling on a venue unless you have had the opportunity to view it in person already.
Everything else
From the décor to catering and the evening's entertainment, there is no reason why you can't continue to price options up by enquiring over the phone and/or online. Businesses will appreciate the inquiries at this time, knowing that they will have work to come back to when the world's current situation has been confined to the history books.


For many, these next few weeks and months will be the most intense they have ever known, and we all must pull together. Welcome distractions such as planning for a wedding, one of the happiest days in your life, should not be put on hold if it brings you joy. Create your perfect day and, when the time comes, you can begin to get it all booked in and make your dream become a reality.