Kaya Skin Clinic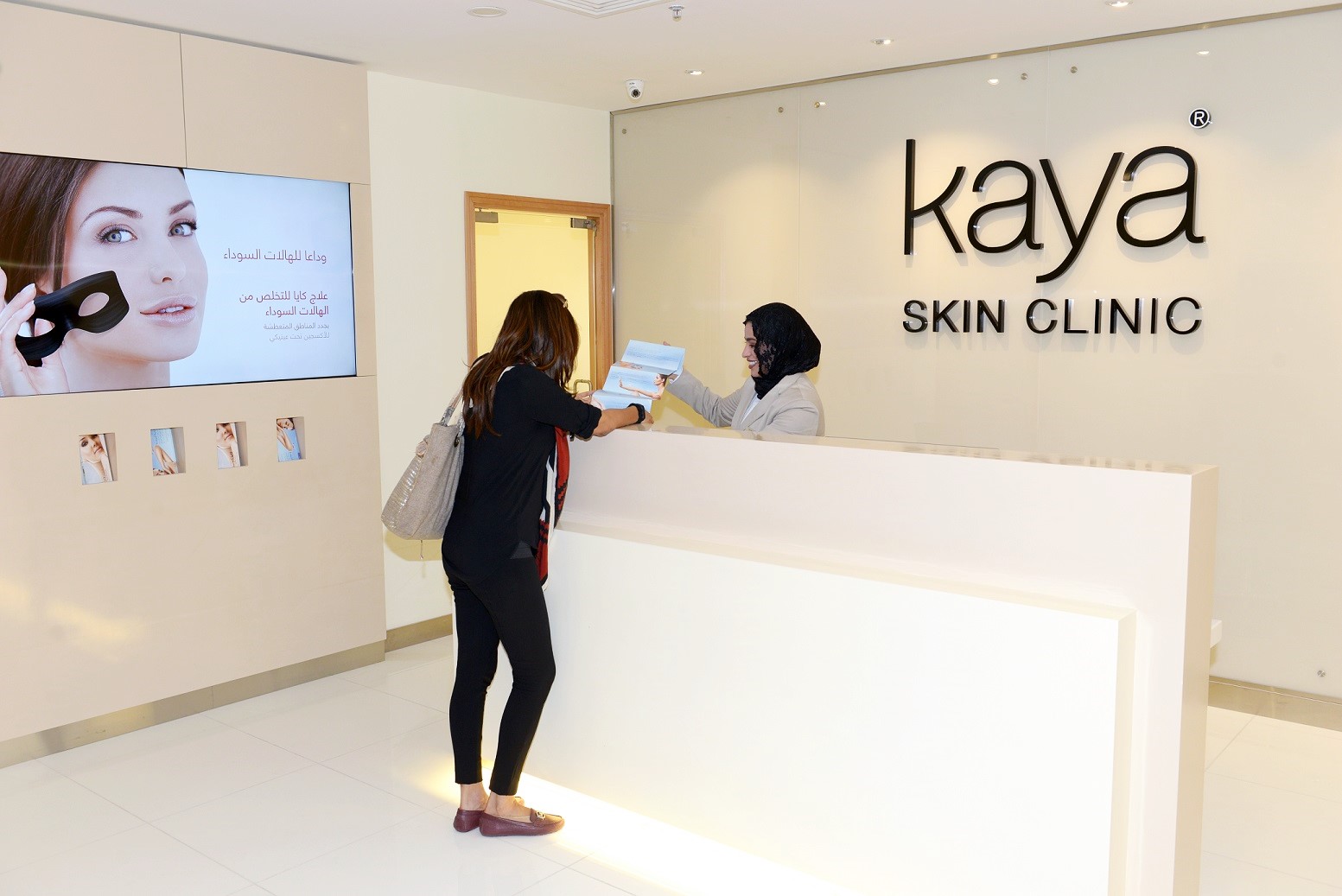 As the largest chain of skincare clinics in the Middle East, with the largest pool of dermatologists, Kaya Skin Clinic learns a lot more about skin in a day than most others would, in a lifetime.
Considering that Kaya looks after more than 200,000 customers at 21 clinics in the region, that adds up to an incredible treasure of knowledge. Blended with the qualifications and skill that our experienced dermatologists bring with them, it all comes together as a unique brand of expertise. To you, that means a customised and personalised approach – be it a skin or hair concern, or the quest for a more youthful look. It's all built around you! ❤️
Recently I went for a Mother-Daughter facial treatment with my beautiful mum! Taking care of yourself and your beauty has no age limit right ;-)? Below is what went down at #Kaya!
* N's Facial – Detox Facial [AED750 for 60 minutes]
My skin is oily in the T-Zone and dry on the other areas. Thus, my dermatologist (Dr.Rossanne Dalgado) recommended I do the 'Detox Facial' to rejuvenate my skin and add moisture to it. With a series of steps, the treatment considerably made my skin look fresher and brighter;
1. The facial commences with an aromatherapy welcome ritual that encourages deep breathing and relaxation, followed by removal of makeup.
3. The face and neck is then cleansed with a 'skin awakening rinse' and warm towel gloves
4. Your skin will then go through 'toning' with a purifying toner
5. The next few steps will involve your face and neck going through deep exfoliation with 3 steps:
a. Intensive peel
b. Application of enzyme mask powder using a peel roller
c. Peel
6. Extraction of black and whiteheads will be done if needed
7. A detoxifying concentrate infused with 24K massager is then used on the skin to trigger the blood flow in the face.
8. A brightening and firming eye serum is then applied and massaged around the eyes evenly, to reduce fine lines and dark circles.
9. Followed by massaging your face and neck with an overnight skin replenisher.
10. A Vitamin C capsule is then applied on the face followed by a Vitamic C hydro mask.
To conclude the treatment, sunscreen is applied followed by a 'wake up touch' aromatherapy with deep breathing.
* N's Mothers Facial – Derma-stemness Service Protocol [AED750 for 60 minutes]
The first 6 steps are the same as above followed by;
1. Infusing a derma stemness reviving serum with a 24K massager.
2. A brightening and firming eye serum is then applied and massaged around the eyes evenly, to reduce fine lines and dark circles.
3. Followed by a derma stemness benefactor being massaged all over the face and neck.
4. A Vitamin E capsule is then gently applied on the face followed by applying a phyto mask.
Both the facials rejuvenated our skin and made us feel fresher! 🙂
Location