Well, if there's anything exciting that happened in 2020, it's gotta be the new 'APPLES dropping from the internet' 🍎
It's that time of the year, although a little delayed (courtesy: pandemic), where the tech industry is yet again shaken up with Apple's latest launch. The new models – iPhone 12 mini, iPhone 12, iPhone 12 Pro and iPhone 12 Pro Max – were released at an event at the company's headquarters in Cupertino, virtually this year. And this leap year, it certainly heated up the fight for dominance in the world, BIG TIME 😲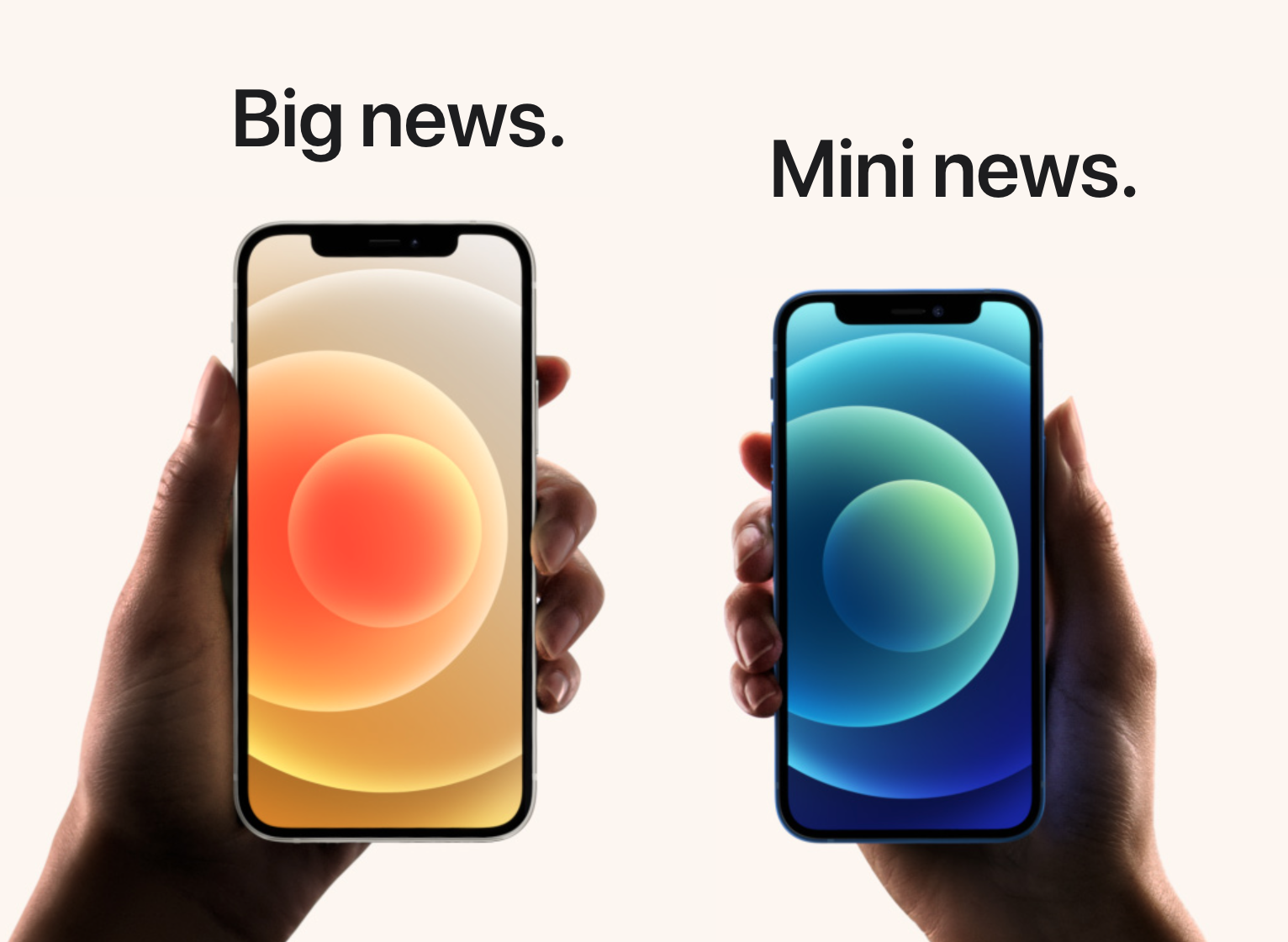 After releasing some exciting and user-friendly features in iOS14 and the iWatch Series 6, many of us had our hopes a tad bit high with the newest iPhone launch. And let's say, we were not disappointed.
It indeed is a new era for Apple since they introduced the much-much-awaited 5G to the iPhone. Promising double the peak download speeds, faster uploads, high-quality video streaming and enjoying real-life time interactivity within the apps, Apple guaranteed "there is no faster 5G anywhere on earth" 😍 The 5G network ensures an internet speed of up to 1.2 gigabits per second, which will gradually reach 10Gbps – more than 100 times faster than 4G and comes in the entire iPhone 12 line-up.
Moving on to the first set of the latest launch, the iPhone 12 Mini and iPhone 12 – both differed by nothing but their size – are available in 5 different colors – black, white, (product) red, green and the newest, blue ✨

Oh btw, we sensed deja-vu. All the new displays have squared corners. And yes, this brings back the iPhone 4 design. To say the iPhone 12 is chic is an understatement. It's classy and so fine with those flat edges. The iPhone 12 mini has a 5.4 inch screen (same as the iPhone 8)  size as compared to the iPhone 12's 6.1inch (just as iPhone 11), except its 11% thinner, 15% smaller in volume and 16% lighter 🤳
Surrounded with a ceramic shield, that's tougher than any other smartphone glass, it makes the new iPhone 12 a lot more durable. So, if you're out brunching and your phone slips outta your hand – don't bother, it's no big deal.
With a super-retina XDR display, Apple introduced the new custom OLED display with a higher resolution of 46-px an inch (twice as iPhone 11). The dual-camera system – the 12MP ultra-wide camera and 12MP Wide Camera – and the night mode (which has gotten better now and can be used in ultra-wide) makes for the perfect pictures, portraits and selfies at night without a flash! Who needs a ring light now anyways? 🤷

That's not just it, the new line of iPhones also have a night-mode time-lapse feature making the iPhone 12's camera as good as a DSLR or film camera. You can record an HDR video with Dolby Vision up to 30 fps and 4K video recording at 24 fps, 30 fps, or 60 fps. That's insane.
If you thought that's about it, you don't know what's in store with the iPhone 12 Pro and iPhone 12 Pro Max. Apple has literally gone all-PRO with these creations. With super retina XDR Displays, the iPhone 12 Pro has a 6.5inch display as compared to the Pro Max's 6.7-inch display – keeping the form factors almost identical. Stunning photos? Yes. But film-like videos? HELL YES! 😍
The Pro phones have a triple camera system – Ultra Wide Camera with a 120-degree field of view, the wide camera with faster aperture (f/1.6) & a 52mm telephoto camera for the most gorgeous portraits. In addition, the Pro Max has a wide camera with 65mm telephoto lens, allowing longer framing and zooming in 2 and half times.
Surrounded by a durable yet beautiful surgical-grade stainless steel band, the iPhone 12 Pro comes in silver, graphite (or grey), gold and the latest addition, a classic Pacific Blue. Royal and how! 👌

The highlight of the Pro Max has to be the OIS (Optical Image Stabilization) which is similar to a DSLR's sensor-shift and applies stabilization to the frame while controlling motions and maintaining sharpness. I'm mostly selling my DSLR after hearing this 😂
The Pro models are capable to shoot movies, TV shows and vlogs with the introduction of HDR Video Recording, making it the first camera to record in Dolby Vision HDR. You can edit your videos into the Dolby Vision by simply selecting and editing in the Photos app!
Amongst the 4 models, a unique lens has been introduced to the Pro Max – the all-new LiDAR scanner. This additional technology delivers faster, more realistic AR experiences and improves autofocus by 6x in low-light scenes for more accuracy and reduced capture time in photos and videos. All in all, the iPhone 12 Pro Max may be the best phone with the most elite shooting-camera one may ever own! 🥺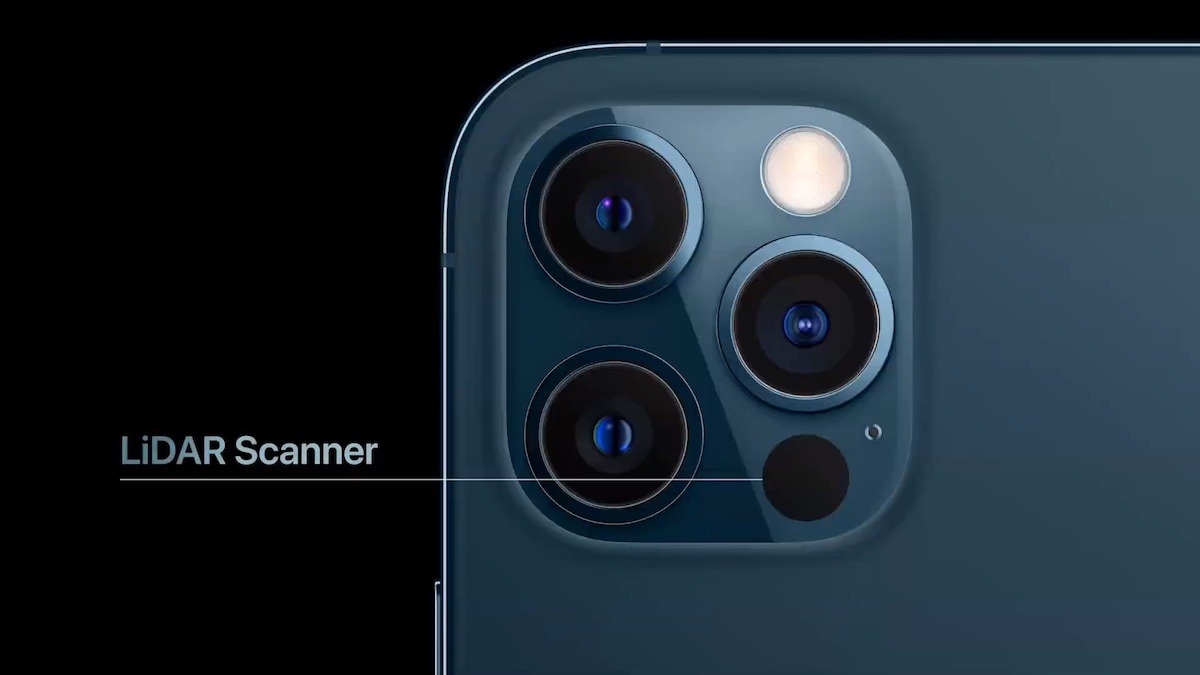 All the 4 iPhone models part of the line have a ceramic shield and are dust and water-resistant, withstanding up to 6 meters for 30 minutes in the water! The Pro models will all be compatible with wireless charging with the introduction of MagSafe – a more efficient experience that introduces an ecosystem of easy-to-attach accessories, inbuilt within the phone 🧲
Apple has certainly taken the major step and made its mark as an environment-friendly tech brand. Moving towards a sustainable future and as part of their efforts to reach their environmental goals, none of the iPhone 12 models include a power adapter or EarPods and have suggested customers use their current Apple power adapter and headphones, or purchase these accessories separately.
The iPhone 12 models will be available in three storage capacities of 64GB, 128GB, and 256GB with the iPhone 12 mini beginning at AED 2,999 and iPhone 12 starting at AED 3,399. Meanwhile, the Pro models are available in 128GB, 256GB & 512GB with iPhone 12 Pro starting at a base price of AED 4,199 and Pro Max at AED 4,699 📱
At the release of the iPhone 11 and 11 Pro last year, we suggested you wait for the 5G upgrade to invest in a new phone. If you did wait it out, we know you're certainly not disappointed. The tech world is evolving faster than ever before, and if you need an upgrade, picking any of the models from the iPhone 12 line would be worth it! You heard us then, you hear us out now. This is the phone you deserve! 😍
---
Written and Researched by Simran