Jazz Up your Interior Design with Fun Photo Finishes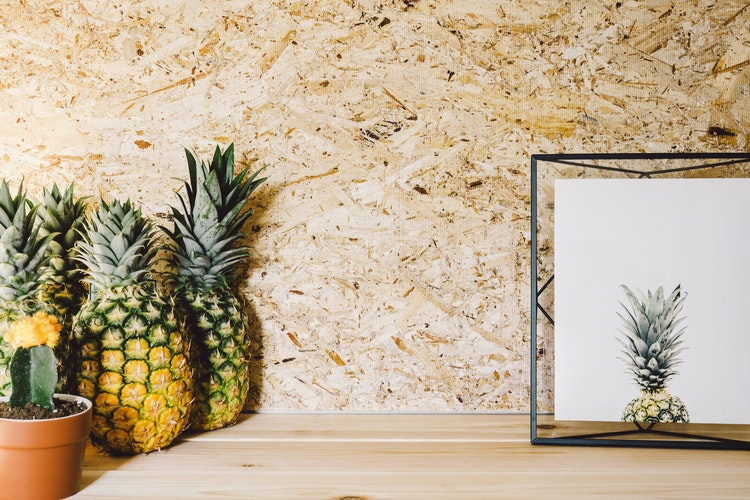 One of the world's greatest architects, the late Billy Baldwin, once said: "Be faithful to your own taste, because nothing you really like is ever out of style." It is more often than not the seemingly small personal touches that not only add immense character to your UAE residence, but that also transforms a house into a home.
While there are countless ways to add these personal touches to a living space, nothing quite competes with photographs that have a personal connection to the homeowner. Although simply hanging framed photos on your walls hardly sounds exciting, there are countless other ways you can creatively incorporate your favorite photos into your snazzy interior design.
Create a gallery wall
You can make a bold design statement by turning an entire wall in your home into a giant photo gallery. Each wall, though, demands a different set of photographs. While the living room wall can have your travel pictures, some bold pics would complement the wall in your bedroom. In case you are fond of getting clicked and want to make a statement, you can get in touch with a professional who does boudoir photos Bay Area, or elsewhere to get enough clicks to cover the entire bedroom wall.
When creating such a feature wall it is important to remember that your design can be as flamboyant or demure as your wish, as long as it fits in with the overall design theme of your house. You can choose to display all your photos in identical frames or opt for a mix of shapes, sizes, and finishes. Traditional gold baroque frames, for example, go extremely well with avant-garde brushed steel while varnished bamboo and traditional wood are also a match made in heaven. Keep the spaces between your photographs to a minimum as to ensure that they are perceived as a collection and consider sticking to a central theme (such as your wedding or first vacation abroad) to reinforce the purpose of the gallery wall even further.
Do not forget your bathrooms
Did you know that you can transform your bathroom's appearance and feel by adding pictures. While it may not be your first thought when you think of bathroom decor, what else could you do with that unused space above your shower? Make your bathroom a pleasant place to be, by adding a collection of your favorite family pictures, an inspirational quote, photos of colorful landscapes from your vacation, or a picture of a city where you'd rather be, such as a scene of the River Seine in Paris or the Big Ben in London. Make sure the photos you choose for your bathroom walls complement the color scheme or sharply contrast it. It is difficult to drill a nail hole through tile or grout to hang photos with or without frames. Instead, use mounting tape to attach the photos. Similarly, think about how to prevent moisture damage when hanging photos on a bathroom wall. Ensure any water leaks or moisture leaks are repaired by hiring a plumber near La Cañada Flintridge or in your area so that the photos are not damaged by excessive moisture. You can also remove moist air from a bathroom by leaving windows and doors open after a shower or turning on the exhaust fan.
Print your photos on canvas
If you are looking for a striking yet economical way to incorporate your photos into your home design, consider having them printed on canvas. According to the team at CanvasPop, canvas prints allows individuals to create their very own personalized art in innovative yet simple ways. Due to their customizability, canvas prints can be utilized anywhere in the home, either making a daring statement or subtly adding a personal touch to an already beautifully-decorated space. Canvas prints are also not just limited to your most beloved photographs though as you can have any image of your choice, including modern art or your own creations, printed on a canvas size of your choice by a reputable printing company.
Light them up
Personal photos will look good anywhere, but they can soon merge in with the rest of your decor and you'll end up not noticing them anymore. It'd be a shame to have all of those smiling faces and happy memories go to waste, so add some lighting around them to draw attention to them. You can do this quickly and effectively by simply stringing fairy lights between them for a whimsical look, or you can go bigger and brighter with a neon sign from Neon Mama or somewhere similar. An inspirational quote lit in neon and surrounded by your photos will make an amazing feature wall – it'll catch your eye every time you walk past.
Add subtle accents with framed photos
While you can undoubtedly use photographs to make bold decorating statements, you can also choose to use them to merely add subtle personal accents to your home. Beautifully-framed photos can be strategically placed on shelves, tables, and mantelpieces among your favorite books, magazines, greenery, and other decorative objects. Mixed-medium walls are also becoming increasingly important in home design and are a fun yet less in-your-face' way of displaying your photos. Mix a few photos with some framed images and a number of keepsakes for a stunning and unique decorative touch. If you need any help in designing the whole look of your photo wall, get in touch with an interior designer Billings or wherever you're based.
Photos can be used to add beautiful personal touches to your home. Even if you don't want to make your personal photographs a focal point in your home you can incorporate the striking work of professional photographers to give your interior design a contemporary, visually-appealing boost.