Your hallway is the first part of your home's interior that guests see. By jazzing this space up, you can help to create a good first impression.
My house has been going through some MAJOR changes recently and has been completely gutted inside and out. I hadn't touched the design of my house since I moved in 2 years ago and I decided enough was enough. I'm going to turn this house into my own personal paradise. I started planning each room down to the tiniest detail and so far, it's turned out perfectly.
I started with the upstairs, planning the overall color scheme and then designed each room. Obviously, I didn't have the budget to knock down walls or any big projects like that so I had to work with the space I had. I decided the bedroom would be a warm, welcoming place with plush rugs, warm colors, and plenty of family pictures that would add a personal touch to the room. Then, I decided that the bathroom should have a more modern feel so I designed it with white tiles, minimal decor, and I even started looking on sites like GlassShowerDirect.com to see what a frameless glass shower would look like in my bathroom.
Below are just a few tips for decorating your hallway.
1. Keep it bright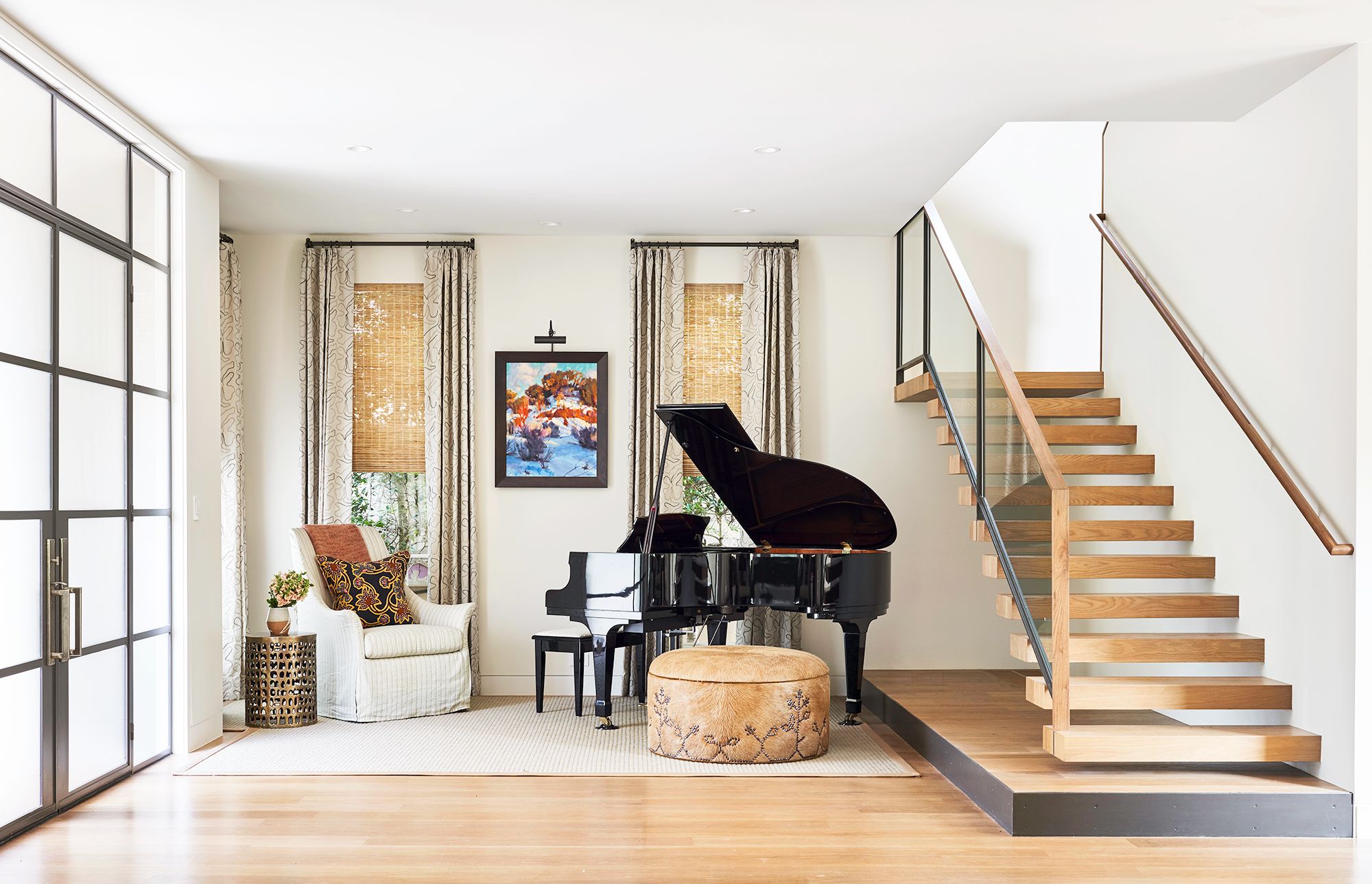 Hallways tend to be fairly gloomy spaces. This is usually due to a lack of design aspects. If you have a plain front door, consider replacing it with a custom-designed wrought iron door (visit this page for more information) that would stand tall and brighter up the entrance space. Make sure you choose one that matches your individual taste and decor needs.

Increasing the artificial light could be another option. You may be able to use brighter bulbs or you could consider wiring in extra lighting. A single overhead light could be replaced with a multi-arm ceiling light or track lighting. Alternatively, you could add spotlights or extra lights on the wall. All these new light fixtures would require the expertise of a professional. So call your local electrician Werribee (or where you reside) to get them installed properly.
Another way to brighten up your hallway could be to simply paint it a bright color. If the walls are currently painted in a darker color, simply repainting them white or yellow could make a huge difference to the mood. A bright hallway is a cheery hallway and will give your guests the warm entrance they deserve.
2. Add a statement rug
A statement rug could be another way to spice up your hallway. Find a rug that people will immediately notice as they enter your home. This could be a rug with a wild pattern on it or a thick fluffy rug.
If you've got a long hallway, you'll want to consider a long runner rug. If your hallway is a square shape, a square rug will likely be a better option. Try to get the size right- you don't want it to be so big that it touches the walls, but you also don't want it to be so small that it looks like a bath mat. Having said that, you may also need to hire a Carpet Cleaning service so that your rugs remain as clean as possible.
3. Dress your banister
If you've got a staircase in your hallway, consider decorating the banister. You could paint the spindles, add a garland or even add some lights. This could be a great way of bringing energy to your stairs.
Christmas is the most popular time for adding banister decorations. Vintage Christmas styles of decorations could be hung from your banister. Alternatively, you could try hanging some fairy lights or you could add a winter garland made of fir or holly.
4. Create a gallery wall
The hallway could be the perfect space for creating your own private gallery of photos. This will immediately create a sense of a warm family home.
These photos could be hung on the hallway wall or they could even be hung on the wall next to your staircase. You could hang single-frame photos, you could hang multi-frame photos or you could even create a photo collage.
5. Add depth with mirrors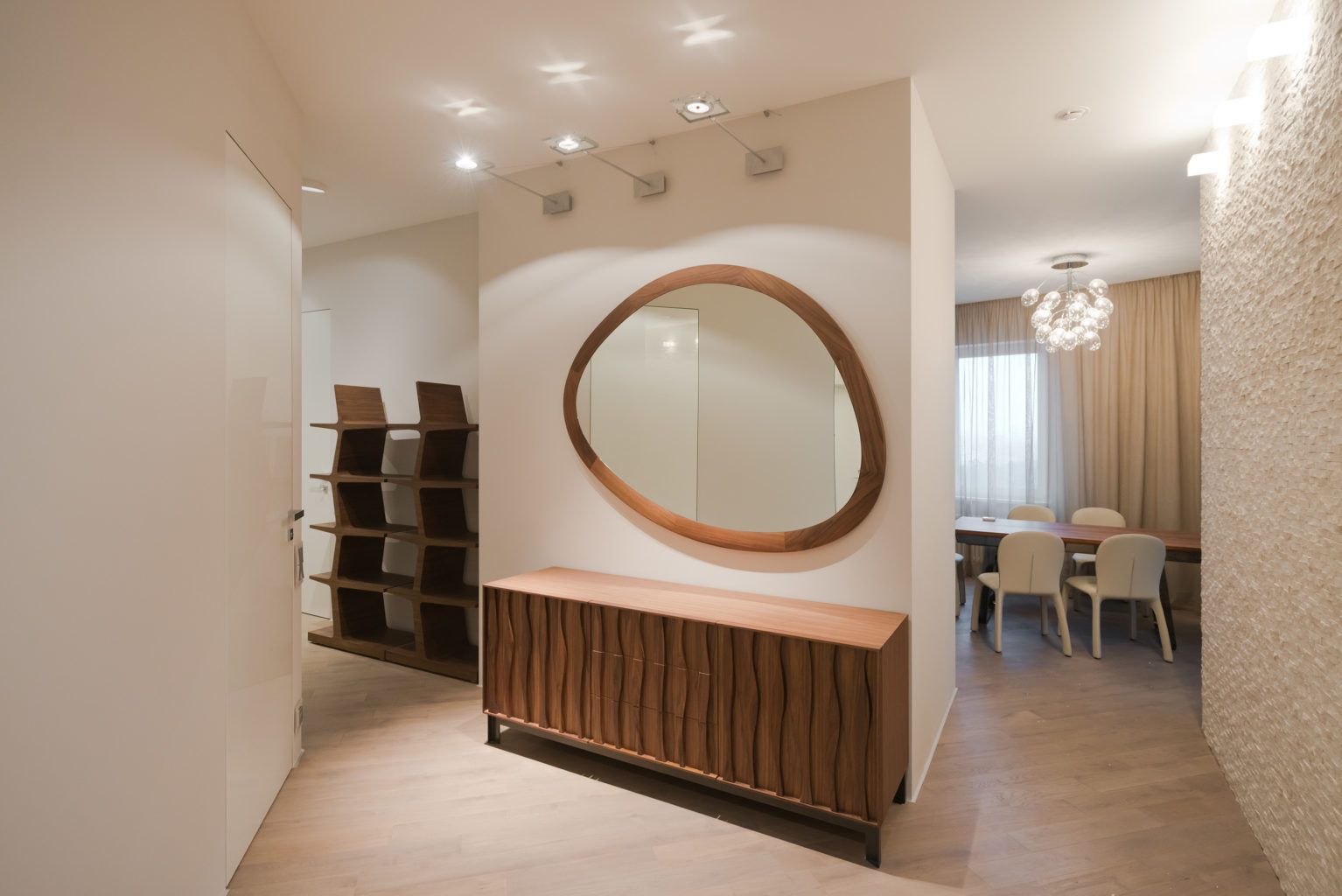 Hanging mirrors in a room can create the illusion that the room is bigger than it actually is. This is because the mirrors help to reflect the room back. This could be a great trick for making a small hallway look bigger.
Mirrors come in all shapes and sizes. A larger mirror is more likely to have an impact than a small mirror. You could alternatively consider a cluster of mirrors.
6. Add height with stripes
Vertical stripes can make a wall seem taller than it is. This is due to the way in which they make your eyes move up and down the wall. If you've got a low-ceilinged hallway, vertical strips could be a great trick to consider to make your hallway feel more spacious.
These stripes could be painted onto your wall. Alternatively, you could opt for striped wallpaper. Thicker stripes are likely to have more of an impression.
7. Keep clutter contained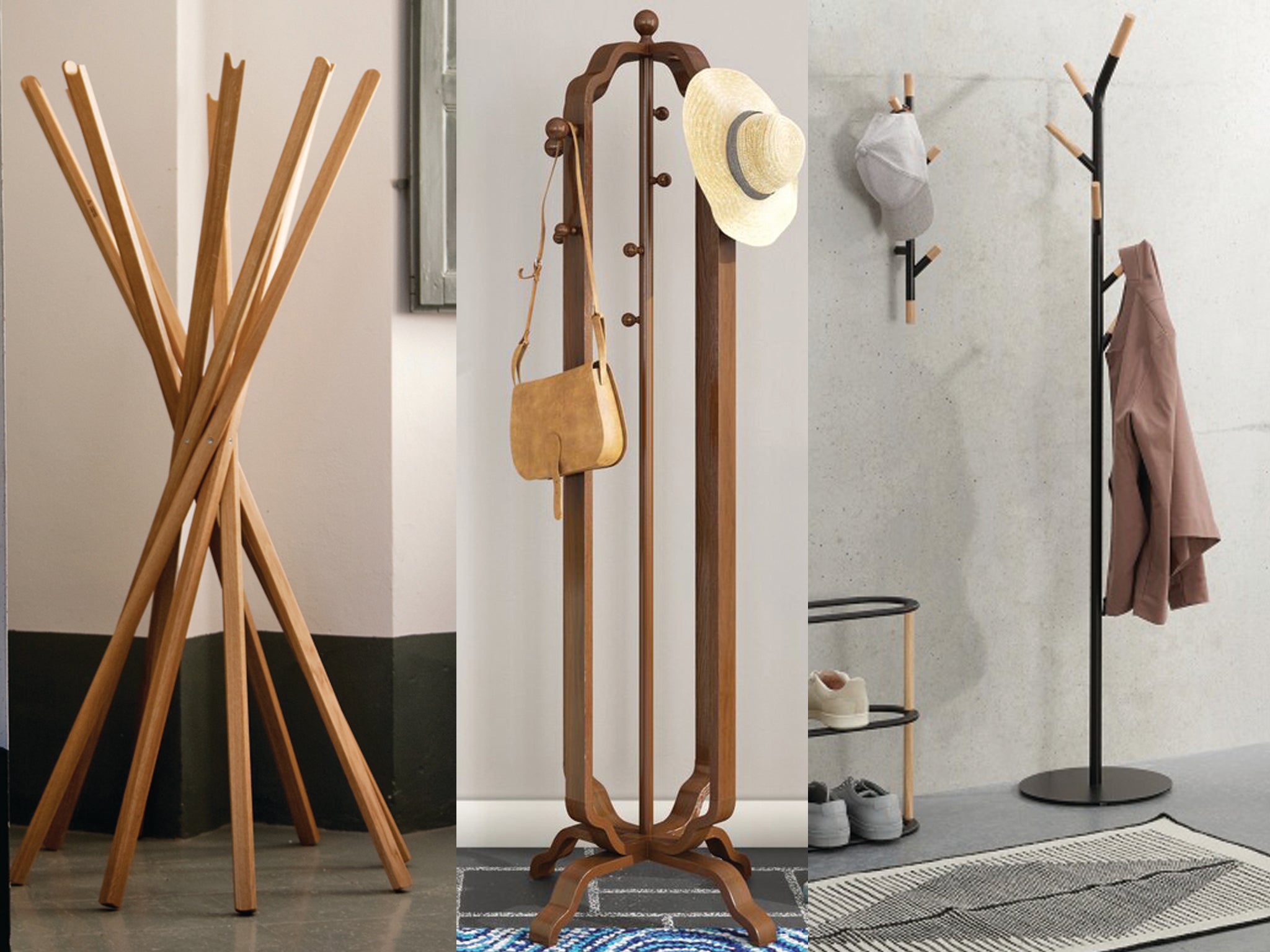 Hallways are common zones for clutter. Common sources for clutter include shoes, coats, and unopened mail.
Consider ways of keeping this clutter contained so guests don't walk in on a mess. Rather than piling shoes on the shoes, buy a shoe rack. Rather than hanging coats on a banister, consider hanging some coat hooks on the wall or add a coat stand if there is room. As for unopened mail, you could consider adding a mail cage for catching it.