Easy ways to take care of your skin and hair, this summer!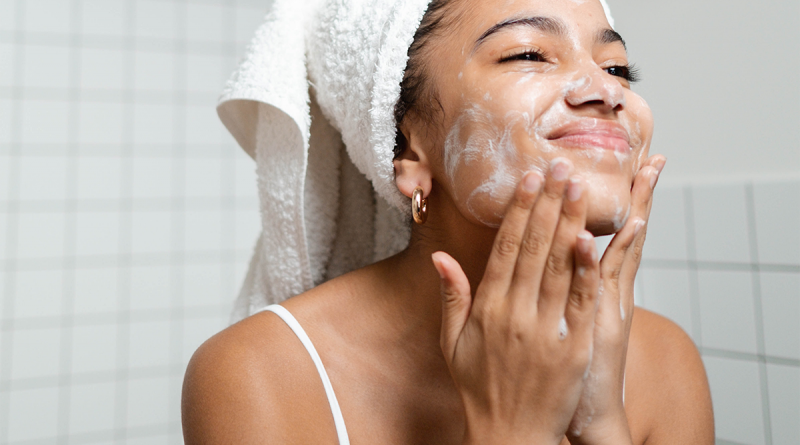 And once again, it's time to bid adieu to the beloved winter season! If you have lived in the Middle East for long enough, it's easy to understand why this is such a hard ordeal. ESPECIALLY for your hair!
Among other things, our skin and hair usually bear the brunt of the scorching heat, and most of us do everything we can to stay indoors to avoid the damage. Even so, those tanned forearms and frizzy hair seem inescapable! While it definitely helps to avoid the sun altogether, these helpful tips make the effects of the heat much less harmful. You can also help your inner self too by checking out some vitamin gummies for adults to see which ones can support your skin and hair during these heat-filled months. Being prepared outside and in can help give you a better chance of protection.
How to minimize the sun damage this summer
Use an ice pack after a day out: The application of ice can help your skin much more than you think! Do this by keeping an ice pack ready for when you get home, or simply rub ice all over your face. You can add onto this with some private label cbd skin care products too for extra impact. Do this for two to three minutes every time you come home, and you will notice the difference. This also helps to soothe rash and acne and helps with skin reddening.
Workout indoors: Continuing your morning walks or jogs in the scorching heat can do just as much damage as good. If you don't have access to a gym, then just work out at home. A treadmill is enough for cardio, add in some weights and it's a quick home gym. You can also try yoga, meditation or other indoor exercises.
Use hair toner: If you have light coloured hair, sunlight can turn it a nasty shade of yellow. Toner can remove the yellow tones, helping to keep your hair from looking sun-damaged. Luxe Luminous has some more tips on how and when to use toner in your hair, so take a look if you've recently bleached your locks or had a dye job.
Eat the right food: Hot and spicy food can cause more sweating than usual, and this can definitely get annoying and cause skin problems. Try fruits or a raw veggie diet, or limit hot foods to only once a day (preferably at dinnertime, since its cooler at night). Consume plenty of liquids and avoid caffeinated drinks.
Add some indoor plants: Plants purify the air and improve your mood. The brain recognizes the color green as naturally pleasing and relaxing. So having a few plants in your balcony or inside the home will do you a lot of good. They also help lower temperatures indoors (bonus: a reduced air conditioning bill!)
Wear whites: Darker colors absorb more heat and over time, can make you feel much hotter. Get those whites and pastels out and wear them instead. It is also a good idea to avoid tight-fitting jeans, hot shorts and other similar clothing. Loose maxi dresses, playful skirts and relaxed wide pants should be your focus to have yourself feeling fresh this summer.
Take Skin Supplements

-Your skin health and appearance are greatly dependent upon certain essential nutrients. Regular intake of skin vitamins and the collagen protein protect, regenerate and prevent the skin from damaging. The most convenient and effective way to maintain optimal skin health, especially in harsh weather conditions, is to take the proper amount of the nutrients needed. The

best vitamins for skin

will boost the skin health, regeneration and elasticity, thus postponing the aging process and providing a flawless skin appearance. You can even do this through more cosmetic procedures to achieve that boost in collagen and the anti-aging results that you would like to gain. These procedures do not need to be that invasive they could be as simple as having a thread lift, which is also known as a stitch lift that goes under the skin and ultimately lifts the skin up.

Easy home remedies for skin and hair care
If you love making a nice DIY skin or hair mask or wish to create a spa scene right at home, these next options are for you. Home remedies are a great way of saving money and time, and since the ingredients are natural, you don't have to worry about side effects either. The proportions of all of these are to be taken roughly, and you can skip out an ingredient or switch it with an appropriate substitute if you need to.
Cucumber skin mask: Simply combine gram flour and cucumber juice until it comes together in a semi-thick paste. Keep fresh cucumber slices on your eyes and wash off after 20 minutes! Why? Cucumber juice removes tanning and leaves your skin with a fresh glow.
Avocado and banana skin mask: Smash half an avocado and half a banana and mix well. Spread it on your face, keep it for 20-25 minutes and wash off. Why? Both banana and avocado are great for natural skin glow.
Oats and milk skin mask: Soak a few tablespoons of oats in milk and blend with the milk until you get a semi-thick mask. Apply on your face, leave it on for 20 minutes and wash off. Why? Milk is great for rehydrating your skin and oats removes suntan.
Almond and lemon juice skin mask: Soak 6-8 almonds overnight. In the morning, remove the skin and blend with a teaspoon of lime juice. Keep for 20 minutes and wash. Why? Lemon is great for removing tan and dark spots and almonds make the skin supple.
Yoghurt and banana hair mask: Combine one banana with some honey and a small cup of yogurt. Apply to your scalp and hair, keep for an hour and wash off. Why? All 3 ingredients are known for strengthening the hair and minimizing sun damage.
Coconut oil and lavender oil hair mask: Warm some coconut oil and add in a couple of drop of lavender. Massage into your scalp and leave it on for a few hours, preferably overnight. Wash off and shampoo in the morning. Why? Coconut oil is hydrating and lavender soothes your scalp!
Must-have skin and hair products for the summer!
Below are just some recommendations. Please do your own research to see if it matches your needs, skin, and hair type.
De-frizz hair balm – Phytodéfrisant Botanical Smoothing Balm
Sunscreen – Tatcha Silken Pore Perfecting Sunscreen
Makeup setting spray – Urban Decay All Nighter Long-Lasting Makeup Setting Spray
Facial hydrating mist – Evian Water Mist
Glow serum – Herbivore Botanicals Prism Exfoliating Glow Potion
Sleeping mask – Belief Aqua Bomb Sleeping Mask
Eye cream – Drunk Elephant C-Tango™ Multivitamin Eye Cream
Lip butter – Kiehl's Buttermask Intense Repair Lip Treatment
Moisturizer – Boscia Cactus Water Moisturizer
Scrub – Peter Thomas Roth Acne Face & Body Scrub
Scale Rejuvenation Serum – Face Med's Pep Factor For Scalp Rejuvenation
PS: During the summer my hair gets SUPER frizzy, so I use the Revlon Uniq One hair spray right after a shower and before the blow dry, followed by No6 Olaplex. After the blowdry when my hair is semi-dry, I apply the Agadir Argan Oil Hair Serum.
Skin and hair health also comes down to what you eat – so choose light, wholesome and cooling meals for the summertime. Consume a lot of liquids and stay away from oily and caffeinated food… Make your meals fun with seasonal produce and plenty of fruit slushies, smoothies, and desserts. It is the best season to focus on good eating habits, and give your body and hair the treatment it deserves with summertime pampering spas and massages.
---
Written and Researched by Nikeeta J