New Yorkers Food Guide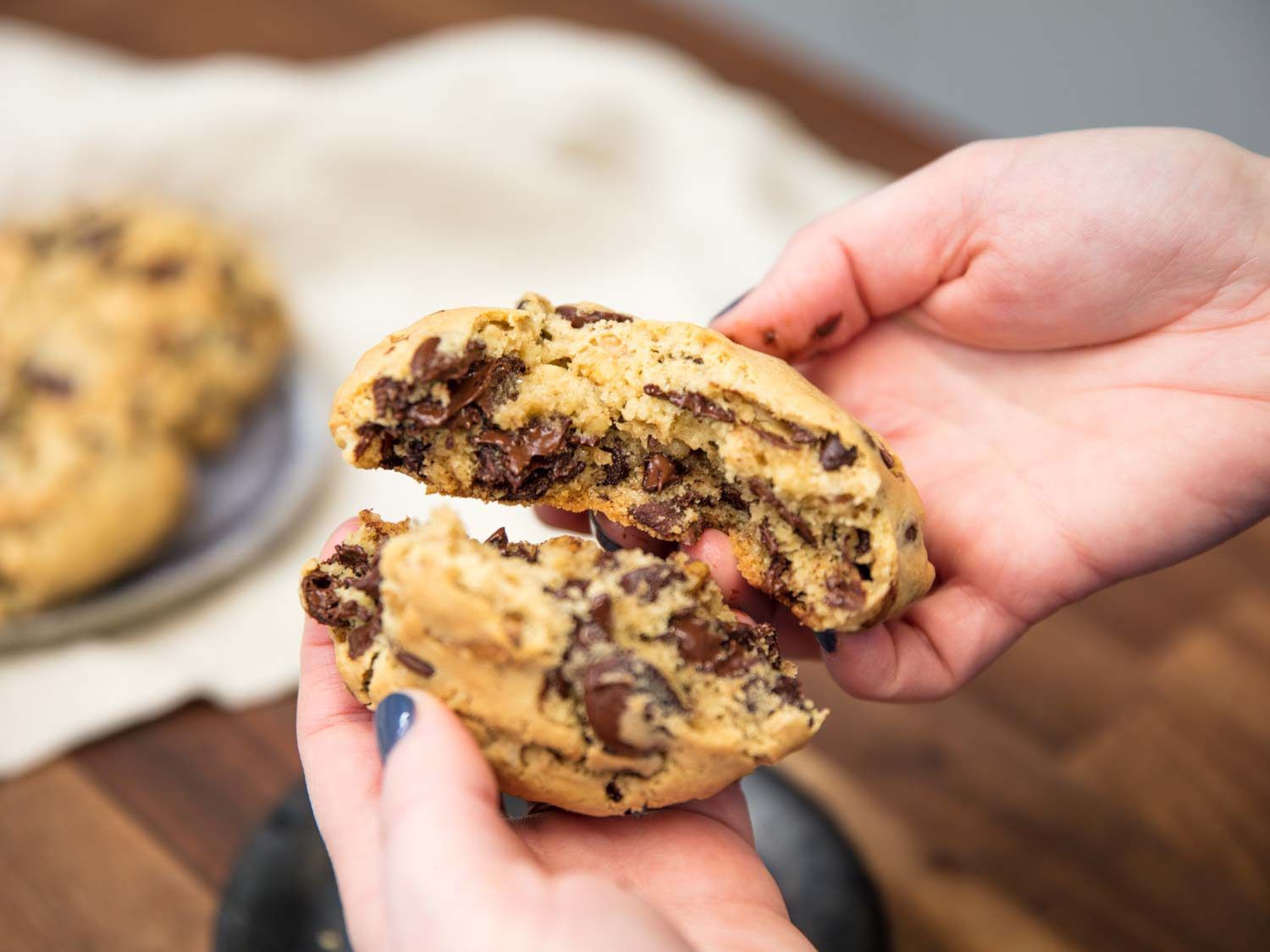 "A New Yorkers guide to Sugar, Spice and everything nice ❤"
– By Meher Goel (follow her journey on Instagram)
Below are one of the best spots for brunch, lunch, snacks and desserts in New York according to Meher. She even claims, it isn't easy to find a restaurant with a good view at New York. Thus, she has a section called "views" under each joint. Additionally, there are 100's of spots that serve whacky and crazy desserts. Meher has tried almost everything and she can tell which book should only be judged by it's cover 😉
Please note the denotations; $ – below $15, $$ – below $60 and $$$ – above $60
DESSERTS (Top 5)
Food – 10/10
Location – 10/10 (Multiple)
Price – $$
Instapic worthy – 10/10 (Imagine the Beckham family. Now imagine something that good looking but in food. Yes, this is Spot.)
This is forever my go-to dessert place in NYC. I have tried everything on their menu and can swear on my first born child that IT'S ALL SO GOOD! If there was two things you HAVE TO try, it would First, be the Chocolate Green Tea Lava Cake which is a perfect mix of chocolate with a gooey Green tea inside and the ice cream on the side makes it all better. Second, the Banana Chouff which adds just the right amount of savory puff topped with the Banana, caramel and oreo toppings.
Tip: No reservations, be prepared to wait 15-20 minutes and share your dessert so you can try more things!
Food – 10/10
Location – 8/10
Price – $$
Instapic worthy – 7.5/10  (The cookie looks pretty average but looks are decieving)
The best chocolate cookie you will ever eat in your life hands down. While you absolutely cannot finish one cookie yourself, every bite is a peek into what heaven would taste like – the inside is gooey and chocolatey and even better when it's fresh and warm.
3. Blacktap Milkshake & Burger
Food – 8/10
Location – 8/10 (Multiple)
Price – $$
Instapic worthy – 10/10 (Aesthetically so delicious but looks better than it tastes 100%)
This place is known for their milkshake concoctions, I have tried all their shakes and have to say that each one fits at least one of your sweet moods perfectly. Although I did think all 3 of their shakes were too sweet, I couldn't finish one by myself because of how heavy and sweet it is. My favorite of the three would definitely be "U Bet Chocolate"
Tip: On holidays they have special shakes so watch out for those new flavors, The Soho location is small and usually has a longer wait, both locations always have a line.
Food – 9/10
Location – 10/10 (Multiple)
Price – $$$
Instapic worthy – 7.5/10 (The ice cream looks pretty average but really surprises you)
Who doesn't like some legendary ice cream? Ample has your back! They have every possible ice cream flavour you can think of, from the weird to the classics. Mexican Hot Chocolate and Ooey Gooey are my absolute favorite flavours!
5. Bodega Negra
Food – 8.5/10
Location – 10/10 (Meat Packing)
Price – $$$
Instapic worthy – 10/10 (Looks MUCH better than it tastes, the presentation is super cute)
Don Huevo will melt in front of you, melt in your mouth and forever melt it's memory in your mind because the flavors are so so on-point. Even for people who aren't a fan of Dark Chocolate, this has a great mix of chocolatey chewy flavors.
BRUNCH (Top 3)
Service – 8/10
Food – 9/10
Location – 10/10 (In the heart of Soho)
Views – N/A
Price – $$
Instapic worthy – 10/10 (They have all these cute puns, coffee, sugars and interiors)
Their Rosewater Waffle and Green Shakshuka is the best brunch food you can ask on a Weekend morning, it's fresh, not too heavy and has the perfect flavours. A healthy, delicious hangover (or long work week) cure, top it off with their iced latte and cute deco and you have yourself a happy little brunch situation going on.
Tip: They don't take reservation, there is usually a 15-20 min wait on weekends, they're great with substitutions.
2. Mud Spot
Service – 8/10
Food – 8/10
Location – 9/10 (Central East Village and they have a sunroof)
Views – N/A
Price – $
Instapic worthy – 10/10 (They have a backyard sunroof, mason jars and orange mugs. Need I say more?)
You know what's better than a Breakfast menu? An ALL DAY breakfast menu! This place is your one stop shop for food, drinks and dessert. Share the Baked Nacho Grande and get yourself a Sunshine Iced Tea with a Breakfast Burrito (so filling but not too heavy). End your yummy brunch with the Mud Mocha Brownie — your coffee + sugar fix all in one.
Tip: Cash only so make sure you have some loose change on you, sit in their outdoor seating below a sunroof for the whole experience.
Service – 8/10
Food – 9/10
Location – 10/10 (Financial District, Downtown)
Views – 9/10
Price – $$
Instapic worthy – 10/10 (definition of Brunch with a view….of the NYC skyline)
If they're calming and stunning views of NYC and Brooklyn doesn't do it for you then their Avocado Toast will definitely make you feel some type of way! Their Breakfast Pizza is the perfect excuse to have a Dinner for Breakfast meal. For something healthier, try their Watermelon Gazpacho (so refreshing yet filling) with some Egg Whites.
Tip: they take reservations, also have fun events so check their website before heading over there, they make means drinks but also neighbour with Watermark Bar – another NY gem.
LUNCH (Top 3)
1. Laut
Service – 9/10
Food – 9/10
Location – 10/10 (Union Square)
Views – N/A
Price – $$
Instapic worthy – 7/10 (Food looks amazing! Artwork is amazing! But lighting sucks)
Asian Fusion is part of every lunch dream, this place has a fusion of Malaysian, Thai and Singaporean cuisine. With a wide selection of Roti appetizers, I always go for the OG Roti Canai which literally melts in your mouth. For the entree, I always go for the Green Curry, Basil Fried Wok or Drunk Man Noodles with vegetables. Feel free to get an early start to your Happy hour with their Mojitos.
Tip: They have a cheap and generous lunch special
Service – 9/10
Food – 9/10
Location – 8/10
Views – N/A
Price – $$
Instapic worthy – 8/10 (All white plate and colorful Mediterranean food, gonna make all your instafriends want your noms)
This place is my go-to for days I'm feeling homesick, even though it's a little out of the way for me…so worth the trip. I always get the Falafel Sandwich with fries on the side, for the lunch special (great value) – you get 3 appetizers with one entree so I combine the Loubie (YUM!), Labneh and Tabbouleh which makes up for a healthy and very filling meal.
Tip: It's small so make a reservation if you have a big group.
3. Pinto
Service – 8/10
Food – 8.5/10
Location – 8/10 (West Village)
Views – N/A
Price – $$
Instapic worthy – 8/10 (I have personally taken only about 10 pics of their Iced Tea)
Thai food and New York go together like a tub of ice cream after a long day so this is obviously one of my favorites! You HAVE TO try their Thai Iced tea, they serve it to you in a cute little tray and let you mix and make it yourself which is great for the whole Thai experience. Another great value lunch special, drink + appetizer + entree, I've really enjoyed trying different things off their menu – the Tom Yum Rice and Green Curry have been my favorite so far with Spring Rolls for appetizer.
Tip: They also have a great dinner special, their portion are big so beware and know you can share.
EVENING SNACKS (Top 3)
Service – 9/10
Food – 9/10
Location – 10/10 (Lower East Side)
Views – N/A
Price – $
Instapic worthy – 10/10 (Aesthetically the most pleasing candy and bubble tea relationship)
All the sinning you can do for your evening snack is brought to you by Vivi, literally bubble tea heaven with a sugary twist. You have to try literally everything here, from rose petals of ice cream to Cotton Candy Crowns that hide bubble tea. Perfect for a evening sugar and tea boost.
Tip: Go there fully prepared to want everything.
2. Two Hands
Service – 9/10
Food – 10/10
Location – 8/10 (Lower East Side/China Town)
Views – N/A
Price – $
Instapic worthy – 9/10 (The acai bowls look just as good as they taste)
If you're one of those people who will give your away your soul and first born child for a perfect drop coffee and an Acai Bowl then this place is your safe haven. Not only does their Acai Bowl look like perfection in a bowl, it also tastes like it – a great way to stay healthy and still have all the sweet goodness! You can also switch it up with their Chargrilled Broccoli Salad if you're feeling savory.
Tip: They have different timings throughout the day so check before you head over there.
Service – 9/10
Food – 9/10
Location – 10/10 (Multiple)
Views – N/A
Price – $$
Instapic worthy – 10/10 (You want to 'gram everything you get here because like your Insta Feed, it's out of this world!)
Snack dessert PARADISE! If you love cheese and put it on everything, they're doing the most and have Burrata Soft Serve. You can't even imagine what it tastes like because it's unreal! Besides they're world famous and to-die-for Cronuts and Cookie shots, their Burrata will please your sweet and savory all in one go.
Tip: Not much space to sit, but there are parks around the area to eat your sweetness in.
Other *REALLY* Yummy Dessert Spots
1. Waffle Egg Cones with Ice Cream from Eggloo which is a solid 8/10 and will make your insta feed look EXTRA delicious!
2. Birthday Croissants from Union Fare, which I'd rate as 8.5/10 and the aesthetics have all kinds of vintage vibes.
3. Hibiscus Donut from Dough Doughnuts would be a 9/10 and can look good on your gram from any damn angle!
4. Deep Fried Oreo Sundae at Serendipity III which is a 9/10 (can be too sweet) but do it for the gram!